Sonho a Dois Algarve Wedding Planners
---
About
As one of the leaders in the Algarve weddings industry, Sonho a Dois formed by Noélia & Carla always strives for perfection, creativity and high attention to the couples.
---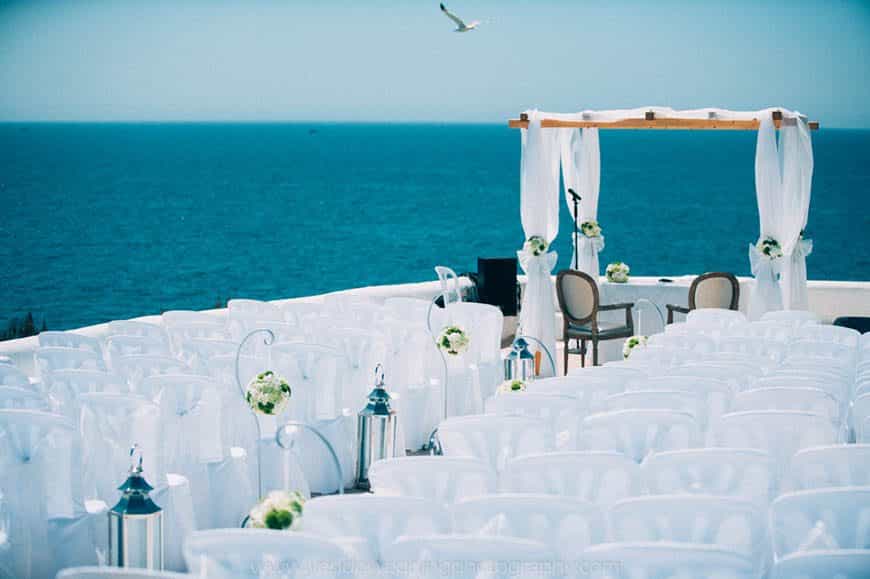 ---
Established since 2010, our team of professional wedding planners works hard to give a unique and exquisite wedding for our couples from over the world.
A company focused on turning your dream wedding into a reality! We pride ourselves on being a dynamic, fresh company, always looking for new innovations and ideas – always thinking of making the best day ever for you.
---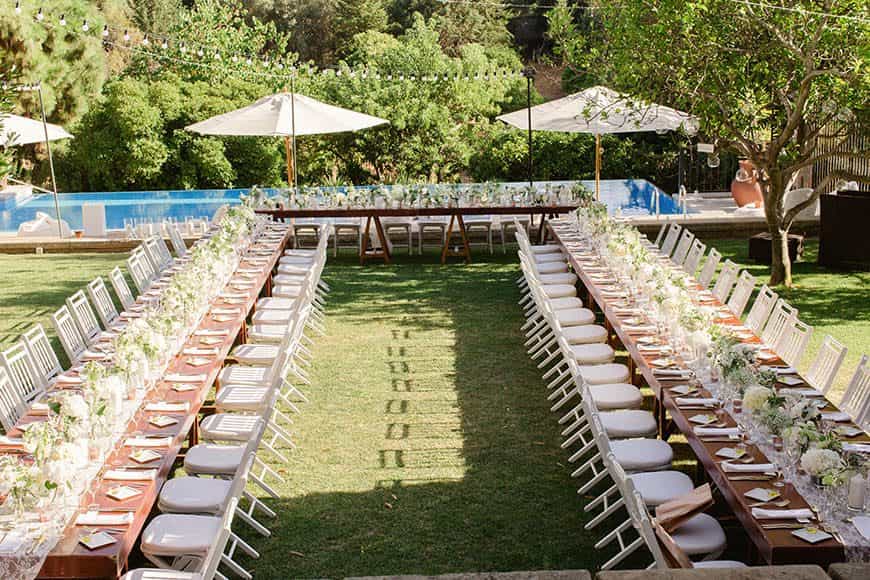 ---
If you have always dreamed of an unforgettable, tailor-made wedding and you are thinking about a destination wedding in Algarve then let Sonho a Dois be your wedding planners.
"Doing weddings is more than creating a happy day… Is taking part of a start of a happy life."
Contact
Edifício Ninho de Empresas
Rua Monsenhor Henrique Ferreira da Silva, nº 9
Algarve 8005-137 F
Portugal
Reviews

Frederick and Pamela
Manchester, UK
Amazing!!!!
Exactly what was ordered with an extra topping of amazing!! the most amazing, friendly, professional, nothing too much people you will ever have help with your day. We contacted Carla and Marisa in August 2017, for our wedding in May 2018 in Portugal. The emails were informative, helpful and reassuring. We visited Manchester where they were in January (they did Dublin previous) and sorted flowers, car, photographer, hair and make up all in one day. Travelled to Algarve 26th May and the girls were on hand for everything. The day of the wedding Marisa was there on hand for everything professionally and discreetly and everything ran so smoothly and an amazing day had. Thank you ever so much for everything that you did, it made our day so special
November 2018
Did you find this review helpful?
0
0

Jade
LONDON
10 STARS!!!!
If I could give 10 stars I would! We had the most amazing wedding day thanks to the lovely ladies of Sonho A Dois. It was an absolute pleasure to have met these ladies who planned our perfect day. Not only are they professional but they are SO friendly and welcoming! We now call them our friends and will keep in touch with them. We had Sandra look after us, who was so helpful with everything from the paperwork and legal documents to the finer details like the seating plan. They have a wealth of knowledge to advise and suggest on your day as well as knowing the best suppliers in the area. No task is too big or small.. They will do almost anything to help you! They are organised and on the ball. But most importantly, they genuinely care about you and making your dream come true. This is all they care about... Making your day perfect. They will get to know your vision so they can make it happen. Once it's all over they are genuinely over the moon for you! I can't recommend them enough if you are getting married in the Algarve. If you are just looking and don't know where to start just contact them!
November 2018
Did you find this review helpful?
0
0

DARSHANA AND OLIVER
UK
HIGH PRAISE!!!
We were married at the end of September 2018 in the Algarve and were so lucky to have come across Sonho a Dois in our search. We cannot praise them enough, especially Carla who was our main contact. It's difficult enough planning a wedding, let alone one that is abroad where you aren't familiar with anything and can't just pop round to check on something. However, from the very first meeting scouting venues with Carla, we knew were in good hands and didn't need to meet any other wedding planners. She is down to earth, friendly, patient, honest, and super-efficient! Even though the team is so busy she is always really good at responding to the millions of emails you will inevitably send her! I don't know how she does it. I like having a lot of options to go through and doing my own research before making a decision, but I can seriously say that you can trust Carla on her recommendations for suppliers. They did an absolutely amazing job on the day and even surpassed expectations. On the day everything ran really smoothly and on time (thanks to Carla and the team) and we never felt we had to worry about anything. We cannot recommend Sonho a Dois highly enough! I am just so glad we came across them made the decision to work with them. It's even more fantastic that they are locals.
November 2018
Did you find this review helpful?
0
0