Make It Happen BCN
---
About
Make it happen BCN is the best partner you can find to organize your wedding, event or celebration in Barcelona. We are a fresh qualified Wedding and Event Planning company that works in the cosmopolite city of Barcelona and throughout Catalonia; although we are delighted to travel to wherever you may need us.
Catalonia is a splendid region to celebrate a wedding. Its pleasant weather makes possible to celebrate events all year round, even in those less warm months you will probably enjoy the gentle winter sun rays. Our hometown country can satisfy wishes of both sea and mountains lovers and it will probably far exceed expectations.
---
---
We usually recommend, as being traditional and exclusive in Catalonia, to enjoy the full experience of getting married in an ancient farmhouse, replete with history and memories, to spend a memorable weekend with your loved ones.
Maybe we can also prepare a post-wedding lunch to recover forces after a whole night dancing and celebrating.
We aim to organise each event in a completely personalised and exclusive way. Whilst being incredibly passionate about our work, we coordinate the perfect wedding giving our clients the best advice about the ideal suppliers to ensure their special day is a complete success.
In Make it happen BCN, we don't stand for weddings "made in series", instead we love challenging us to focus in building bespoke unique moments that will bring our clients' dream to life. Our distinctive feature is the attention to details that we give and the capture of the genuine individual personalities of our clients in the event.
One of our principles is to purposely limit the number of weddings that we plan, so we can keep the high quality standards that we demand to ourselves and to guarantee the exclusive dedication to your celebration.
---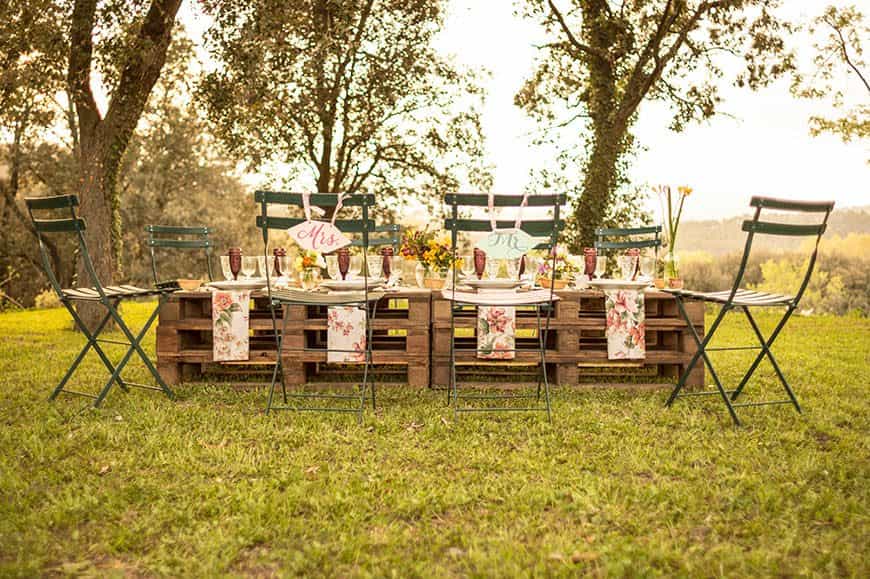 ---
Working in exclusivity with some providers is not our style, so this fact assures you that we are going to find the perfect vendor for your wedding. We do have our reliable suppliers, but even so, we always look for that one that totally fits your needs.
Celebrating a wedding implies lot of work and dedication, and for that reason, as we know well, Make it happen BCN offers different services according to the particular requirements of each client.
Going from the consulting of specific questions to the full wedding planning and up to the event styling and decoration, we can help you in everything what you want. You can choose whether to participate in the decision-making process with us or just leave all the work in our hands.
Although in the end all weddings can be summarized as "a celebration of love", we want each of them be different from the others. Every bride and groom are unique and they should be able to decide how they want to celebrate their big day.
Our mission is to ensure that your special day is a perfect reflection of you as a couple.
So don't take too long to decide and trust us as your wedding planners. Let's start planning your destination wedding.
Intimate Indian celebration
Contact
Avda. Aragó 4-6 A 08105 Sant Fost de Campsentelle
Barcelona 08105
Spain
Features
High-end vendors
Experts in Luxury Weddings
Destination Wedding Planners
Covering Barcelona - Spain - Europe
Hours
Monday - Thursday: 9 am – 6 pm Friday: 9 am – 3 pm
Reviews

Désirée & Max
Zurich, Switzerland
Hiring a professional Wedding Planner is the best decision we have taken
Natalia was very helpful and we had a really wonderful wedding. Without her, we assume for sure our buddhist ceremony would not had been possible. In addition, she has a highly qualified team and fantastic contacts for catering, flowers and decoration. Thank you very much, and thanks also to the team to 'make it happen' in Barcelona
September 2017
Did you find this review helpful?
0
0

Emily & Waël
Leeds, UK
We had our dream wedding in Barcelona
Hiring the Make it happen BCN services was a great idea. The wedding was a complete success. They were all fascinated with the décor! We had a great time, which was exactly what we wanted, and really enjoyed our big day.
September 2017
Did you find this review helpful?
0
0

Jake & Pau
Nürnberg, Deutschland
The wedding exceeded our expectations
We really want to thank Natalia for the wonderful job she has done. The wedding exceeded our expectations. We also enjoyed it because everything was perfectly organized. We also want to thank her for her endless patience, which meant that we got the wedding we had always dreamed of.
September 2017
Did you find this review helpful?
0
0