The Best Wedding Venues In France For 2024
France, a country synonymous with romance and sophistication, offers an array of stunning wedding venues that are as diverse as they are magnificent. As we look towards 2024, the allure of French chateaux, vineyards, and seaside villas continues to captivate the hearts of couples worldwide.
In the lush Loire Valley, the Château de Chambord presents an architectural marvel, with its iconic French Renaissance style offering a regal setting for a splendid wedding. This historical masterpiece is a venue that promises an unforgettable experience steeped in French history and elegance.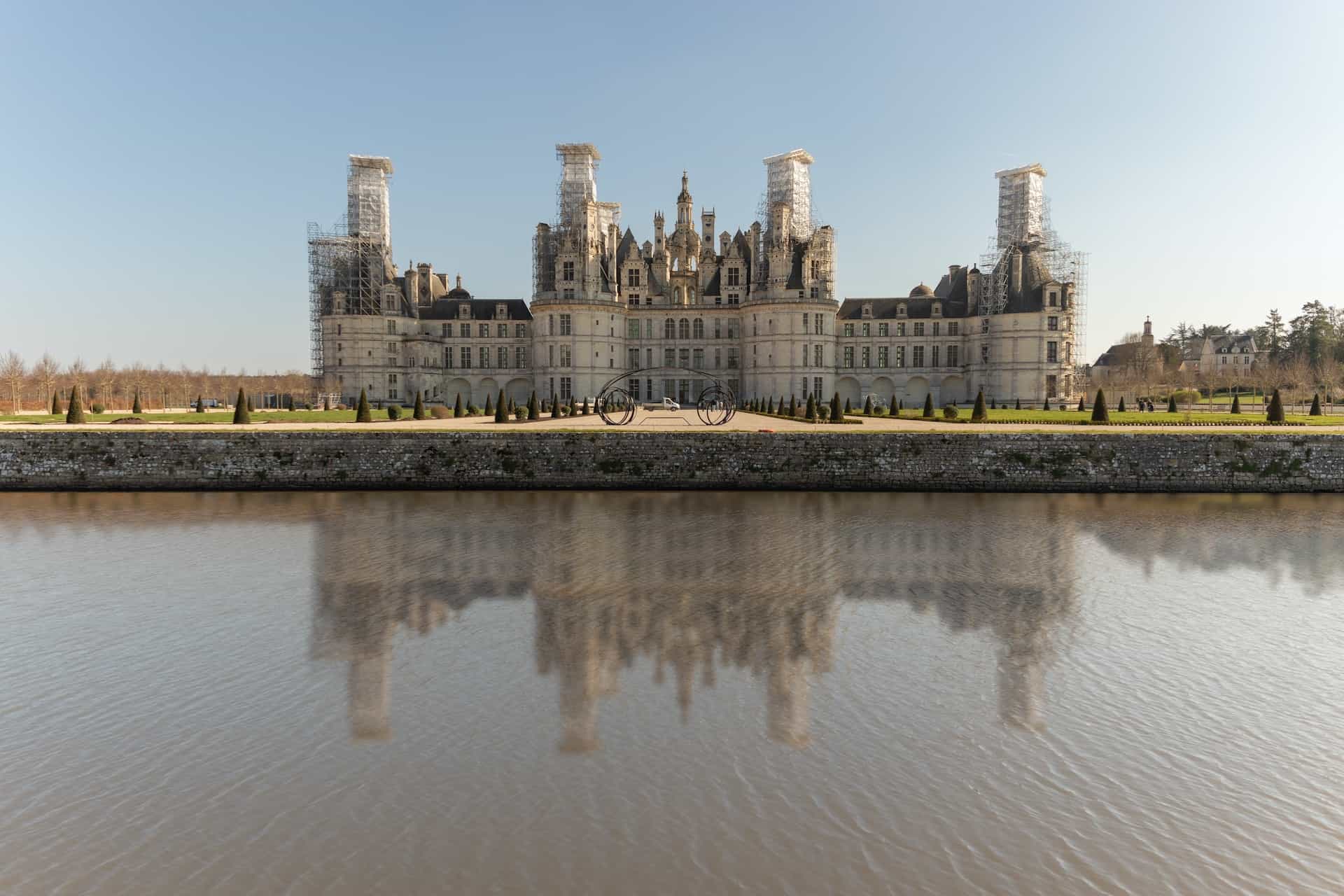 The sun-drenched fields of Provence are home to the Château de Tourreau, where the scent of lavender and the warm Mediterranean breeze create a sensory tapestry ideal for a pastoral and picturesque wedding celebration.
For those who dream of Parisian luxury, Shangri-La Hotel, Paris offers a setting of opulence with views of the Eiffel Tower, providing a quintessentially Parisian backdrop for a chic and glamorous wedding.
On the Côte d'Azur, the Villa Ephrussi de Rothschild in Saint-Jean-Cap-Ferrat is a jewel of the French Riviera. With its exquisite gardens and panoramic sea views, it offers a blend of belle époque luxury and Mediterranean charm.
The rustic allure of the French countryside is epitomized at Domaine de Sarson in Grignan, where ancient stone buildings and sprawling vineyards provide a serene and enchanting setting for a wedding imbued with the spirit of Provence.
Nestled in the heart of Burgundy, the Château de Varennes is a family-owned estate that exudes charm and intimacy, making it a perfect location for a bespoke wedding surrounded by the region's renowned vineyards.
The iconic Palace of Versailles, with its opulent halls and immaculate gardens, offers a chance to marry amidst the grandeur of French royalty, ensuring a celebration marked by unparalleled splendour and historical significance.
In the Champagne region, the Château de Mairy is an authentic medieval castle that has been refurbished to blend historical character with modern luxury, offering an idyllic venue for those who appreciate the finer things in life, including, of course, champagne.
La Bastide de Gordes in the Provence-Alpes-Côte d'Azur region offers a clifftop location with breathtaking views of the Luberon Valley, providing a romantic and peaceful setting that epitomizes the beauty of southern France.
For a seaside wedding, Château de la Napoule near Cannes boasts a dramatic coastal location, with its medieval architecture and seafront gardens offering a unique blend of history and Riviera beauty.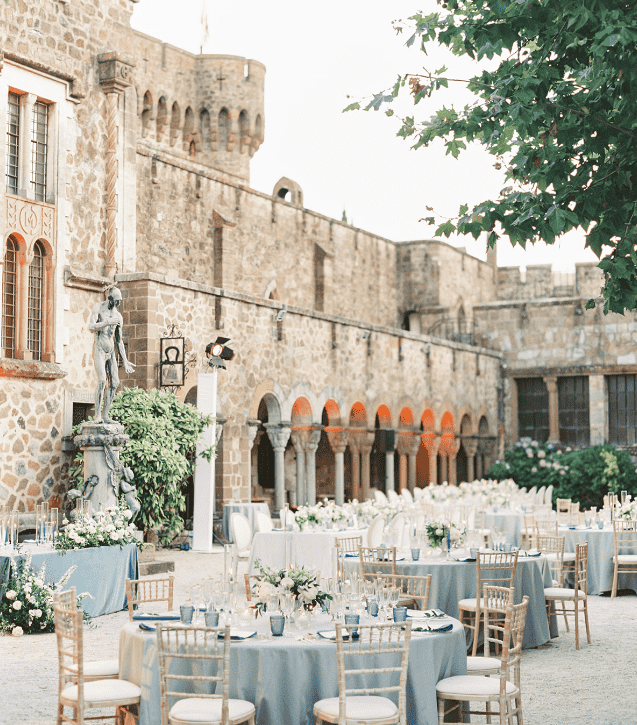 In the heart of Bordeaux's wine country, Château de la Ligne invites couples to a venue where elegance meets the earthiness of the vineyards, perfect for those who wish to pair their weddings with the region's esteemed wines.
For a more intimate and artsy feel, Le Petit Château in the Loire Valley provides a quirky and chic backdrop with its whimsical gardens and eclectic decor that offer a whimsical twist on the traditional chateau experience.
In the mountains of Chamonix, Les Vieilles Luges is a charming chalet that provides a cosy and rustic setting, ideal for those who wish to combine their wedding with the alpine splendour of the French Alps.
Château de Vallery, near Paris, also known as Château des Condé, allows couples to enter a venue filled with Renaissance grandeur, where the spirits of past celebrations add to the present ambience.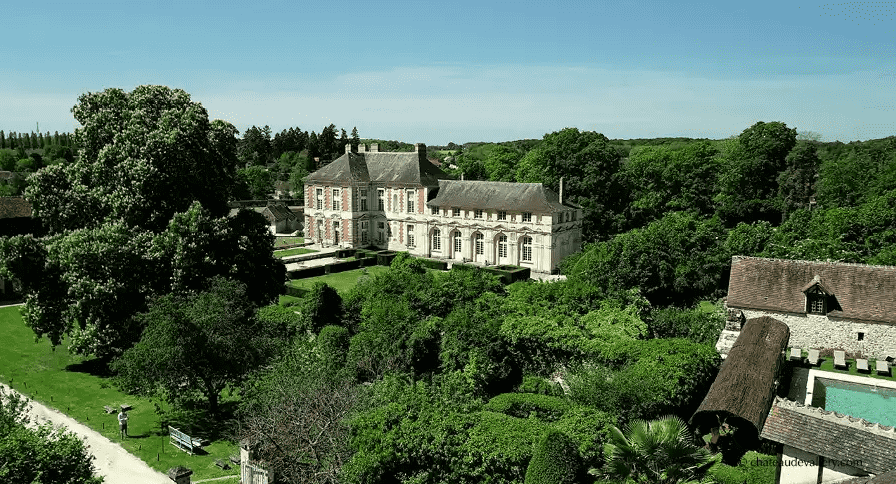 And finally, the Château d'Esclimont, located between Paris and the Loire Valley, is a fairytale castle surrounded by water and lush forests, offering a storybook setting where every detail is poised to create a wedding of dreams.
As 2024 approaches, France holds its place as an epicentre of romantic celebrations, offering venues that are not just spaces but experiences that weave the joy of the wedding day into the very fabric of French art de vivre. Each location, with its narrative and beauty, stands ready to play its part in the love stories yet to be told.