Christopher Mills has a reputation for delivering highly creative events collaborating with some of the world's leading planners, private clients and brands including the likes of Valentino, Tiffany & Co, Goldman Sachs, The Rolling Stones, Dreamworks and Universal Pictures International. For the last ten years, he's been at the forefront of the events industry, and most recently as Creative Director of The Events Mill, a pioneering practice renowned for its innovative approach to design and production.From conception to delivery, The Events Mill ensures that every element oozes curiosity, imagination, sophistication and glamour. Christopher and his team love to surprise and indulge, delight and entertain – offering a truly bespoke service that showcases the sublime and extraordinary.
5 Star Weddings: Where do you get your inspiration?
Christopher Mills: Without wanting to sound cheesy, I am inspired by everything and anything. My imagination is fuelled by those moments in life that make your hair stand on end – those moments that will remain with you forever. I grew up in the world of Disney magic, and I am still convinced that we all have a Tinkerbelle sprinkling dust over our heads, transporting us into a world of the sublime and extraordinary – that sprinkle of Disney magic that makes us curious imaginative beings. I think it's these magical moments in life that stay with us, and which ultimately push us to fulfill our dreams. With a dose of imagination, a heap of conviction and the ability to believe, anything is possible.
5 Star Weddings: Design over desire – what's more important?
Christopher Mills: Deep down people have an idea of what they want from their wedding. More often than not people just want to have fun. They simply want to go to the ball and to see their childhood dreams become reality. Long standard traditions really do stand strong, but each wedding must be filled with that individual's personal wishes and desires. As a wedding designer it is my role to balance dreams and to make them into a reality. Often I am commissioned to interpret my own design and can relate to the good fairies from Sleeping Beauty – some like it green, whilst others like it blue – above all though, Cinderella's Fairy God Mother wins every time, as much like her it is simply my wish to ensure you go to the ball to dance at the wedding of your dreams. The couple's desires are always my priority.
5 Star Weddings: Where best describes your design aesthetic?
Christopher Mills: Beautiful and intelligent. The Events Mill really is a practice that has an unfettered approach to design, limited only by the extent of the imagination. I draw inspiration from a plethora of design disciplines, applying these back into a way that can be used as part of the live experience. We specialise in sensory, theatrical and immersive events, which are beautiful, unique and entertaining. I have the pleasure of working with some of the wedding industry's finest wedding planners, such as By Bruce Russell, and will extend their design service to clients and create extraordinary experiences – here is a recent example of a Madame Butterfly themed wedding that I designed for a client of Bruce Russell. I particularly love the drape system and reveal into a previously unseen space where Madame Butterfly will sing her love aria whilst entertaining guests.
5 Star Weddings: What themes do you like working with?
Christopher Mills: The more challenging and unusual the better – I can create a story with any single idea. When I am conceptualising a theme it is incredibly important that the finished result is streamlined, consistent, relevant and perfectly placed. Often, themes are centered on a specific narrative, design aesthetic or location, however I bring all of these elements together to create an overall experience that is original. Much like method acting, our work tends to be all encompassing, immersing our guests entirely into the moment, and never compromising on quality and finish.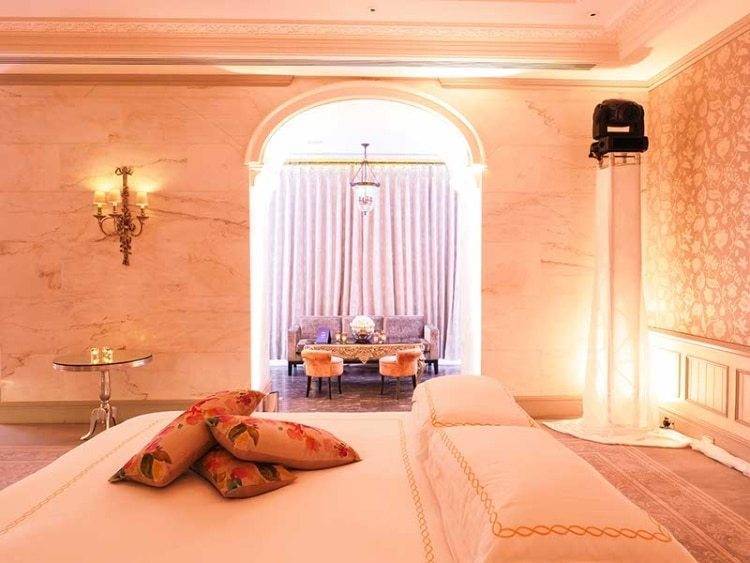 5 Star Weddings: What makes, in your opinion a 5 star wedding designer?
Christopher Mills: I think the ability to realize any clients' wildest dreams and to always aspire above expectations. From a practical level as a designer, I lead on the process from idea to design, and from production and reveal, continuously inspiring my clients with new design ideas, twists and turns. Above all it is to create an experience that is everlasting and to aspire to create a moment when your whole body shakes with excitement every time you think back. It doesn't always have to be new, but it always has to be delivered with absolute finesse, extraordinary detail and passion that make the hair on your arms stand on end.
5 Star Weddings: So how does the process work?
Christopher Mills: I am able to work with a couple to curate an original experience, or from an idea that has been considered and discussed in advance. The planning process is the most exciting part. We work closely with our clients to develop the most fitting concept for their brief, with a vast amount of time invested in research to ensure each idea can be executed seamlessly. The Events Mill is a full service design solution that conceptualises, produces and delivers each wedding in its entirety.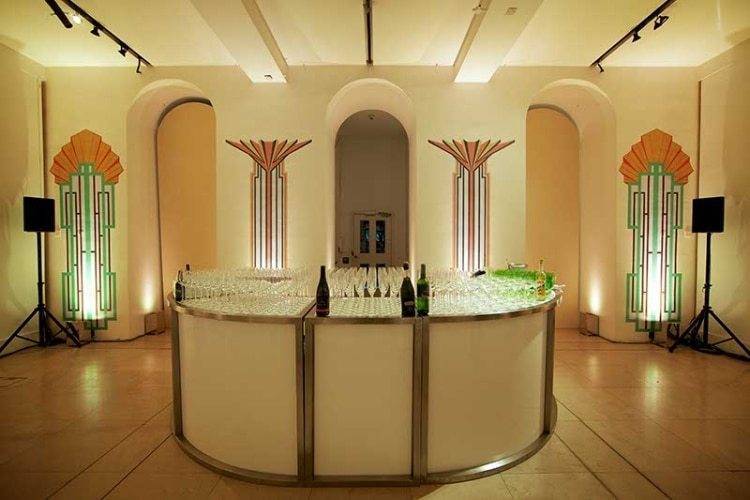 5 Star Weddings: If you could design any sort of experience, what would you design?
Christopher Mills: I love the experiential world, creating nostalgic experiences that awaken the senses and create entertaining moments that transport guests to another moment in their life. Our design aesthetic uses all of the senses to really enhance the overall experience, inviting guests to explore in their own way, and to create a long lasting impression that is with them forever.
5 Star Weddings: Any advice you can give?
Christopher Mills: Always be open minded and never scared of creativity. Always go with your gut instinct and have conviction in your decisions. If you're dreaming about it, then it's probably right, so go for it!
Image Credits
The Events Mill
Bubble Food
Marcus Haney
Satureyes Photography
John Nassari
Leave this field empty