Shoes, sparkles and the prettiest gowns!
We were so excited to attend 'Brides in Belgravia' at one of our favourite London hotels, The Lanesborough. Hosted by Brides Magazine, this was an event for brides that we'd been looking forward to!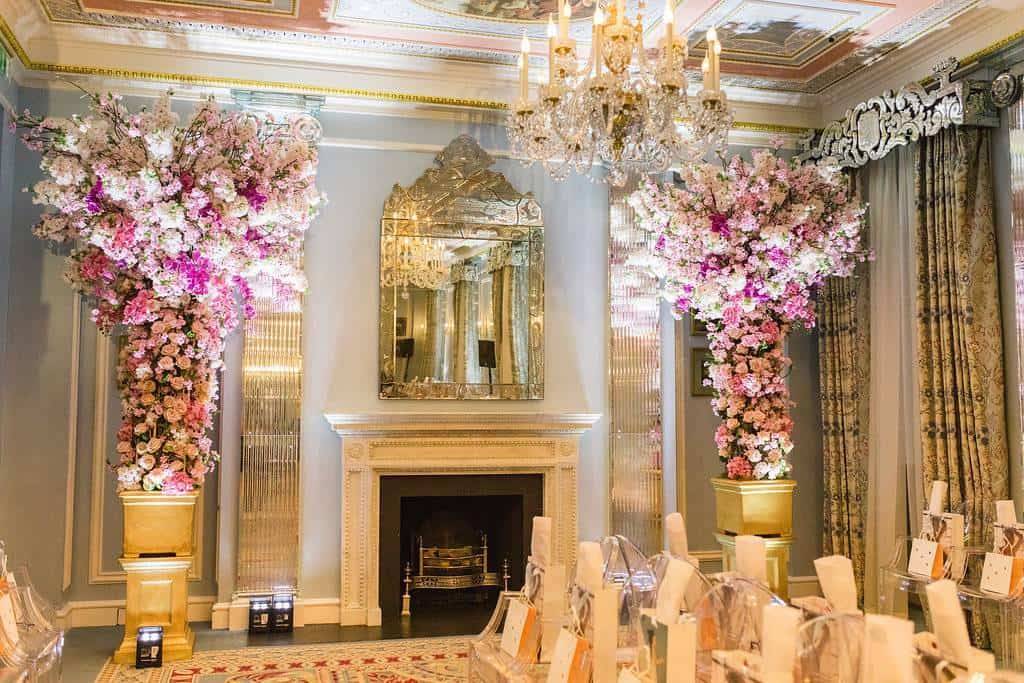 Welcomed with champagne on our arrival, we drifted through the hotel, marvelling at the Christian Louboutin display and wondering if anyone would notice if a pair went missing!
After canapes and some delicate macarons, which I was reassured went excellently with my champagne, I wandered through to the next room. Full of florals, the sight was a feast for the eyes. We were serenaded by a string quartet, creating the perfect ambience for this exquisite and fragrant display.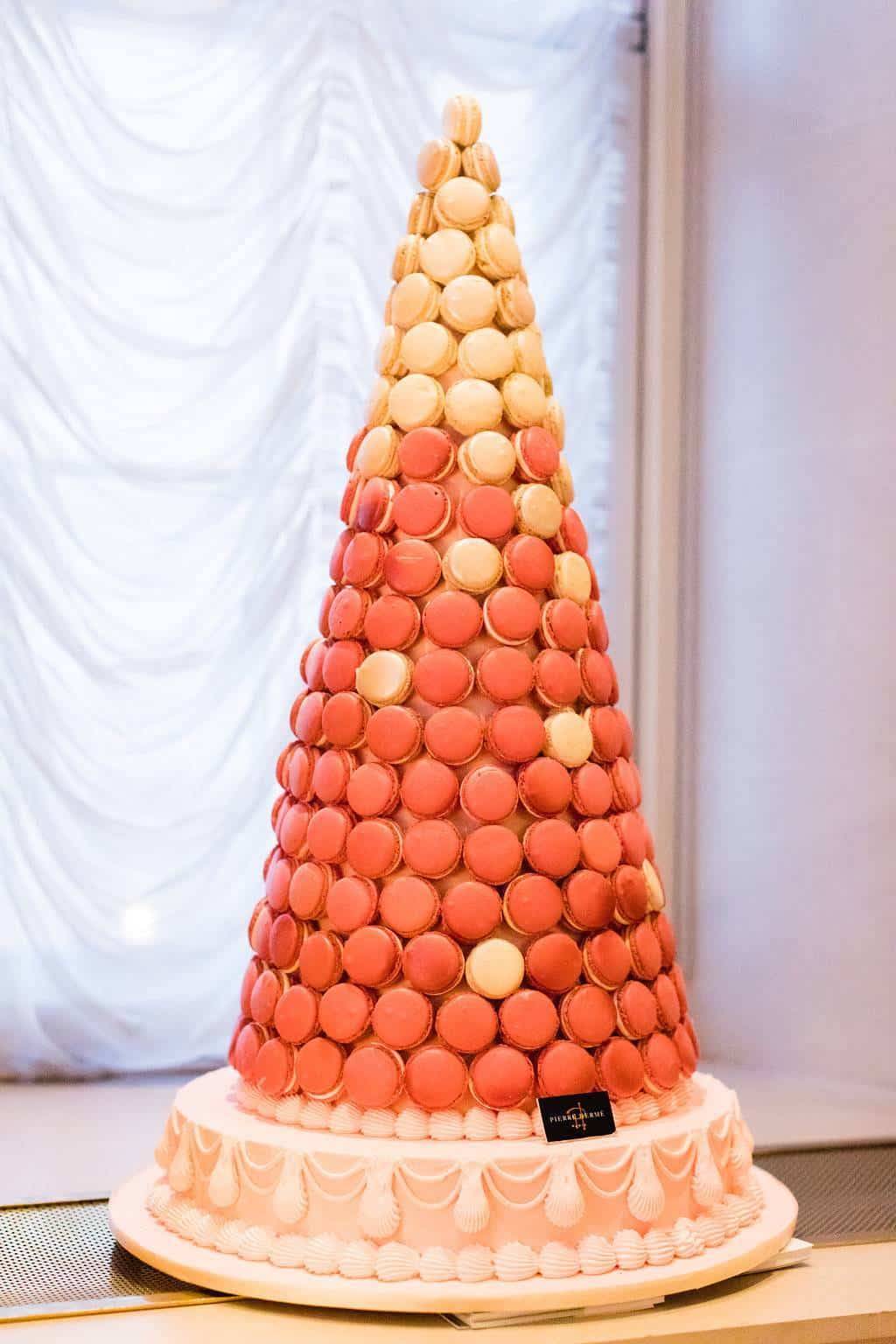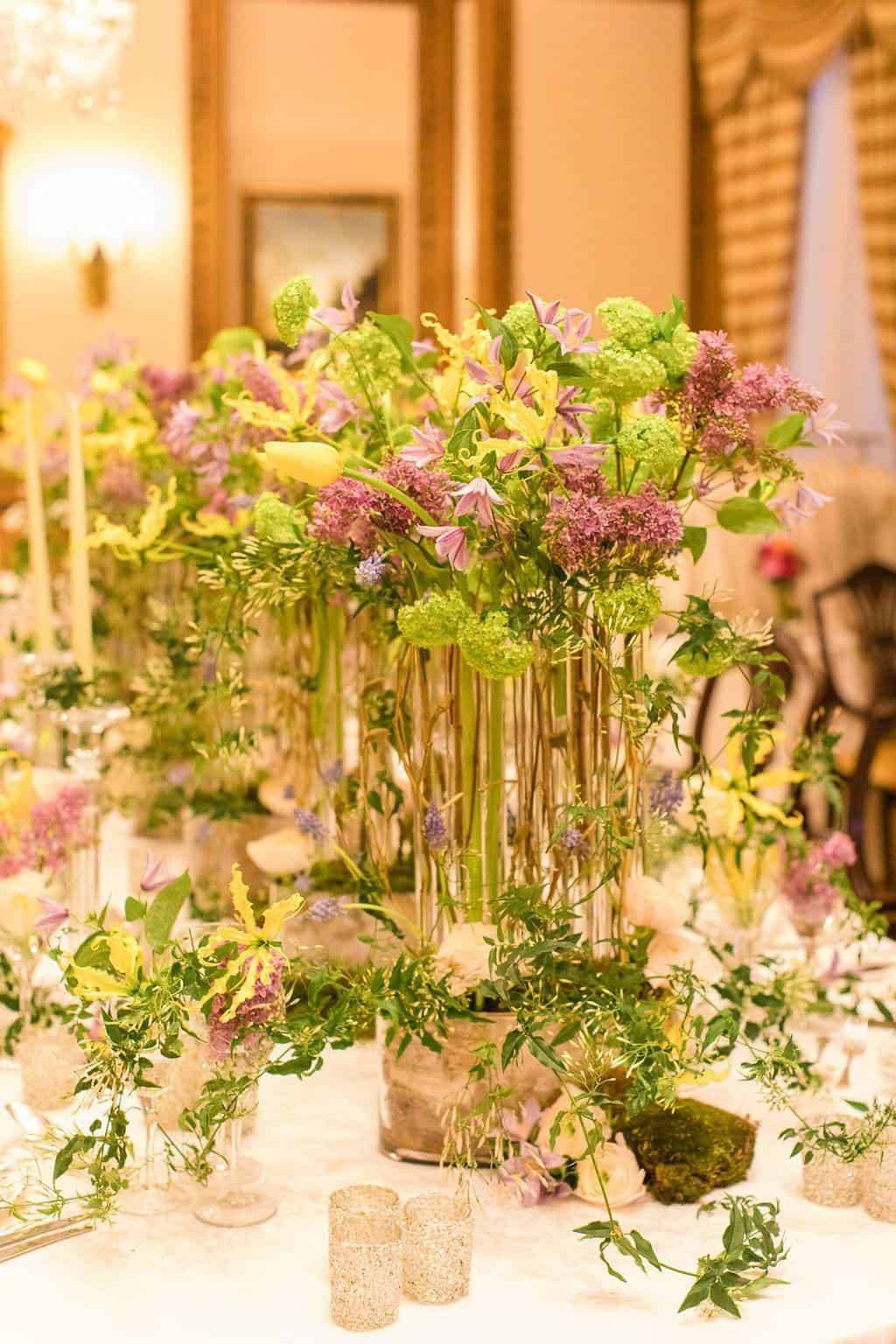 Grosvenor Stationery Company and hair stylist Daniel Galvin Junior had gorgeous displays, but my eye was drawn, of course, to the sparkling jewels from Elizabeth Gage. In particular, a glittering gold and sapphire band with diamonds surrounding it – a steal at just £30,000 and a perfect fit! It was simply decadent sipping champagne surrounded by beautiful jewels, stunning shoes and the very best in luxury wedding suppliers.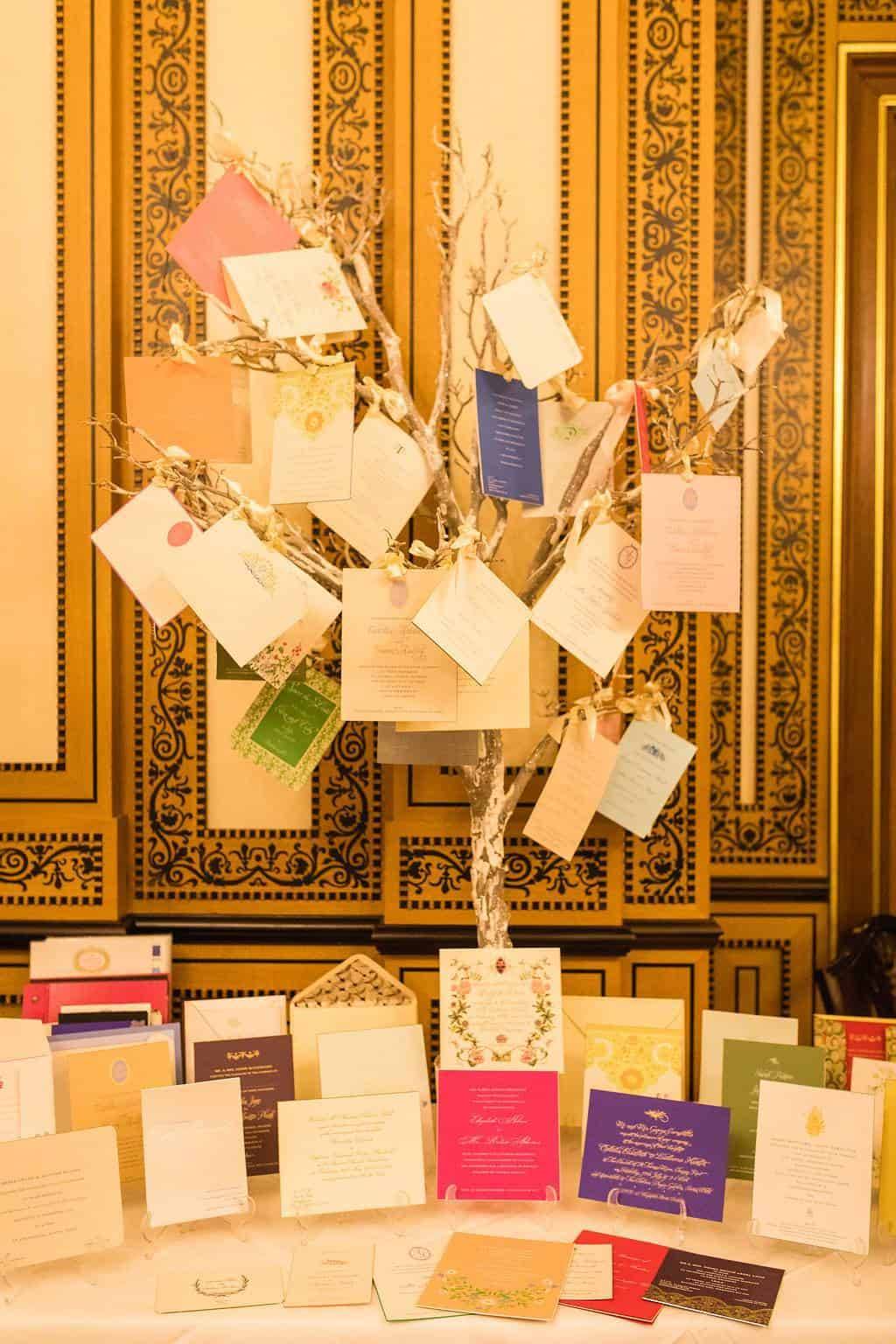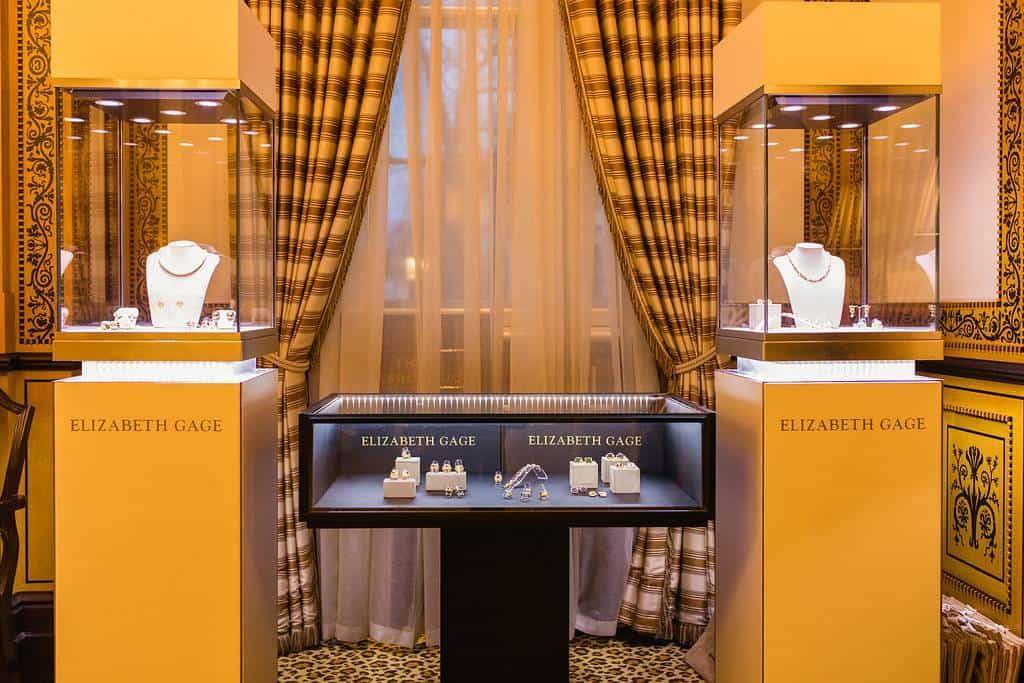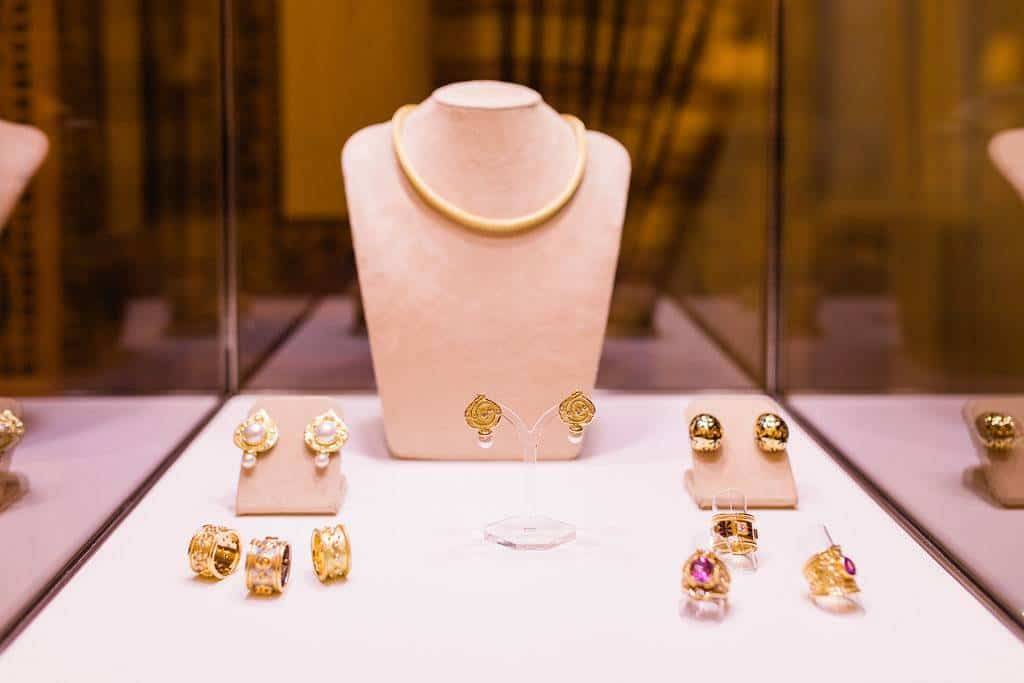 The catwalk show was wonderful with gowns in pretty colours from On Motcomb paraded under The Lanesborough's epic plasterwork ceiling. There was a buzz of excitement as brides took their seats and discovered their goody bags. We enjoyed the show, taking in the stunning designs and falling in love with the final gown; a perfect choice for the Pantone Colour of the Year, a layered ultraviolet ombre ballgown that, for me, stole the show.
It was a wonderful event, full of inspiration, and I thoroughly enjoyed chatting with suppliers and taking in a wonderful atmosphere. Thanks, Brides!
Suppliers
Venue – The Lanesborough / Dresses – On Motcomb / Shoes – Christian Louboutin / Jewellery – Elizabeth Gage / Photos – Roberta Facchini Photography / Makeup – Beautisserie / Hair – Daniel Galvin Jr / Flowers – Neill Strain Floral Couture London / Children's clothing – La Stupenderia / Champagne – Perrier-Jouët Champagne Bar / Catwalk producer – Elizabeth Walshe