Exchange vows with Brocket Hall's new 'Lord and Lady' wedding experience
Timelessly romantic and creating unrivalled memories that last a lifetime, Brocket Hall's 'Lord and Lady' Wedding Breakfast ensures each couple's vision surpasses their dreams as they tie the knot with exclusive use of the grandeur of the Regency Hall.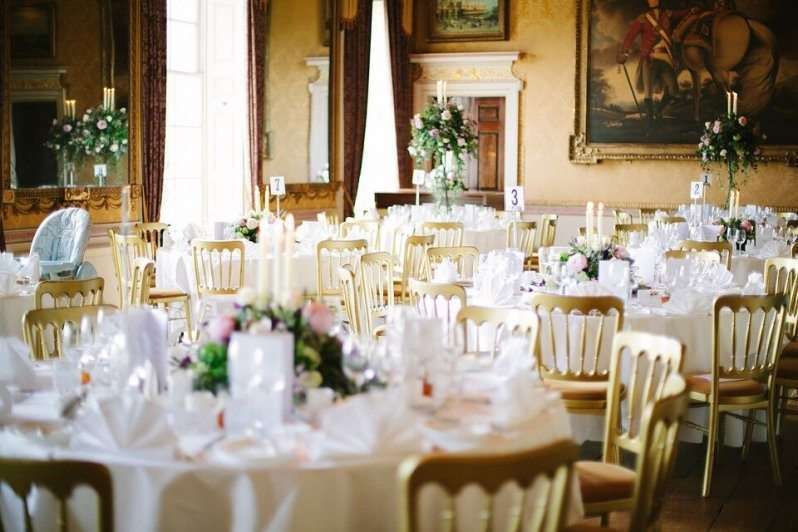 Effortlessly mesmerising guests from the very moment they first arrive, the Brocket Hall estate is one of the most romantic settings for wedding ceremonies. Couples can share the most special day of their lives amongst the whispered walls full of intrigue and refined elegance with exclusive use of the truly captivating hall, its magnificent bedrooms where Queen Victoria herself stayed, the Prime Ministers dining table and the picture perfect 543-acre grounds. Additionally, promising for an unforgettable celebration, a personal wedding planner will ensure each couple orchestrate the wedding they dream after; catering for wedding parties of two up to 200 guests.
Crafted with lovers of history and elegance of the bygone era in mind, guests can witness some of the most pivotal moments and characters of English history. On arrival to the Regency Hall, a champagne and canapé reception will unfold the magic, as couples begin their own story of British elegance.
Set amongst the sumptuously decorated hall finished with fine paintings and a spectacular ceiling, guests can take a seat for a four-course bespoke wedding breakfast at the Prime Ministers dining table, seating up to 54 people whilst overlooking the panoramic views over the Broadwater Lake. As the evening draws in, guests can congratulate the newlyweds with a toast of champagne as they savour on a handpicked selection of evening food.
Brocket's Hall wedding planner will be on hand to ensure the most magical and unique of days. All will be taken care of from the very start, from decorating the hall to finer details including personalised menus, place cards and table plans as well as the all-important finishing touches and flowers throughout the Morning Room and Drawing Room. Coupled with an impeccable and attentive five-star service, a wedding at Brocket Hall promises a day that runs smoothly from start to finish.
There to be explored and discovered by guests, the Estate's grounds are home to two championship golf courses, croquet on the lawn, a pianist, harpist, magician, fireworks and a florist to make the special day even more memorable.
The enchanting estate is available to accommodate the size and scale of almost any guest list, with three different locations and an extensive choice of rooms. The magnificent ballroom accommodates up to 150 guests, the boardroom up to 200 for an evening reception, whilst The Golf & Country Club hosts up to 120 guests offering world-class dining in the stunning Oak Room with picturesque views.
For more intimate affairs, the internationally acclaimed award-winning Auberge du Lac, is an idyllic restaurant housed over four floors to host up to 60 guests with a host of private dining rooms, a lounge and an alfresco terrace.
Located in the heart of the Hertfordshire countryside amongst inspirational parkland, a Broadwater Lake and two golf courses few other venues offer such a far-reaching and magical backdrop for any wedding day.
The 'Lord and Lady' wedding package starts from £29,500.
Price is based on hosting 54 guests at the prime ministers dining table, full use of the house including all 30 bedrooms and outdoors space, champagne and canapes reception, four-course bespoke wedding breakfast, evening food, house flowers, personalised menus, place cards, table plan and menu tasting for two.
For more information visit www.brocket-hall.co.uk.