In the wake of haute couture fashion week in Paris, the French luxury brand has unveiled its latest collection of haute jewelry.
Chanel is known for creating symbolic pieces, such as lucky charms and talismans, that were dear to Gabrielle Chanel, and this year, magnificent creations inspired by the idea of the mythical and magical protective powers of the talisman have been crafted in the Chanel workshops.
Blinding with the light that emanates from them, almost hypnotic in a way, these "Talismans" are available in several stunning forms.
This new collection of precious stone and diamond encrusted designs, all inspired by a combination of mythical and natural totems and charms that are said to bring good fortune to the possessor, are designed in a distinctive quatrefoil pattern.
The collection calls on the combination of Japanese cultured pearls, sapphires, multi-colored lacquer and enamel and the timeless appeal of diamonds to create an alluring array of distinctive pieces.
"Les Talismans de Chanel" includes necklaces, earrings, rings and bracelets. Made of 18k yellow gold, the "Magnétique" line brings together oval and brilliant cut diamonds with cabochon cut crystals, while "Envoûtante," in 18k white gold, mixes briolette, fancy, brilliant and rose cut diamonds.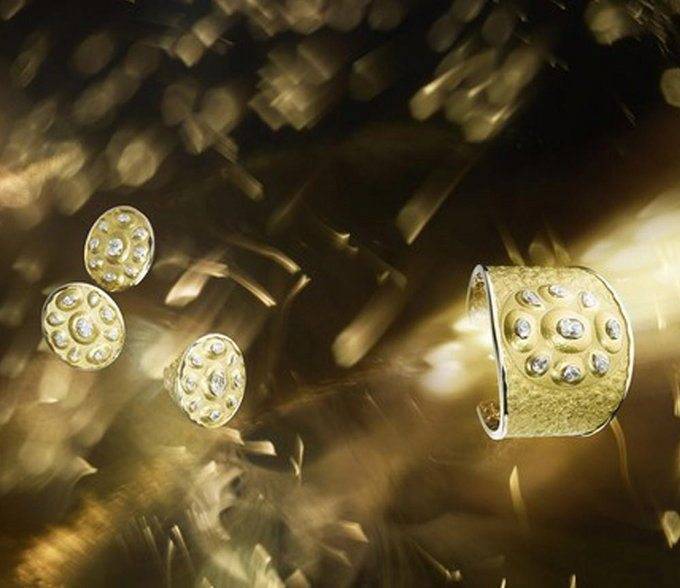 Brilliant cut diamonds are also all over the 18k white gold "Secrète" pieces, which are available as a bracelet, a necklace, a ring and two pairs of earrings. The "Attirante" lineup, in 18k yellow and white gold, blends red spinels, orange topazes and yellow sapphires, but also brilliant, pear, square, cushion and baguette cut diamonds.