Crazy for Copper
Industrial yet elegant copper can be the perfect metallic accent for your wedding's colour palette.
We love a hint of sparkle, and whilst gold or silver may be ultra luxurious, we think copper holds a little more depth of personality. It can be dressed up, sitting beautifully with marble, or toned down and distressed to give your boho or warehouse wedding that extra edge. It can be teamed with peach for softness, or give a deep plum and navy palette a shining lift. Copper sits against pure, clean white just as well as grey or charcoal and its versatility make it a fabulous choice. Copper compliments lush greenery, the contrast of natural and industrial making floral décor pop, but also looks stunning splashed over cakes and stationery as well.
We've collected some of our favourite copper looks to give you some inspiration for incorporating it into your wedding palette.
Stationery
Decor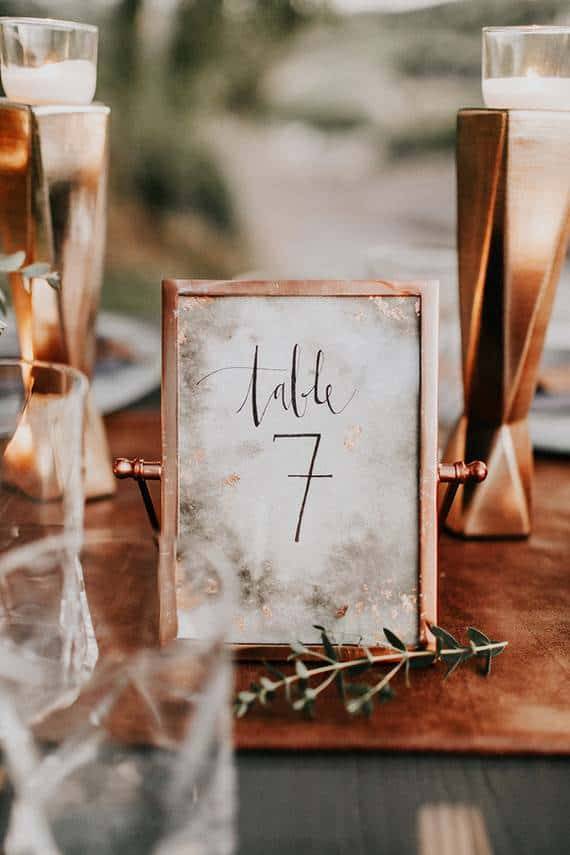 Tablescape
Cake
Flowers
Ceremony
Copper's versatile, delicate and elegant – we love it! Why not find some more colour palette inspiration on our colours page?