Here is some wonderful inspiration from Terrasenses on everything you need to know about having a destination wedding in Ecuador.
When planning a destination wedding, especially a beach wedding there is one place you should be considering Ecuador.
Ecuador is a tiny country in South America and it is also the home of the beautiful Galapagos Islands. 
These volcanic islands are unique; and if you choose to marry there, prepare yourselves to exceptional wedding pictures, on a sandy beach or aboard a small yacht; maybe a sea lion or a turtle will show up and leave you an incredible souvenir.
It is also a place where you will see animals and plants found nowhere else in the world. A destination wedding in Ecuador gives you various options on how and where to get married:
You could choose the cloud forest with its thousands of birds and hummingbirds its pristine forest and beautiful landscapes; the Galapagos Islands with its sandy beaches and unique species, a shamanic wedding in the Amazon rainforest or for history lovers an Hacienda in the Andes, you have a vast choice of places and venues and Terrasenses help plan every and each detail.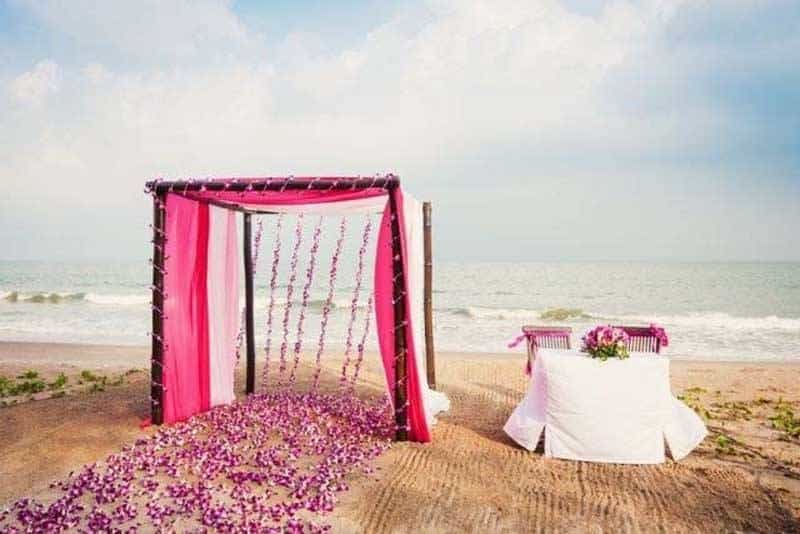 Terrasenses have created affordable luxury, intimate and unique destination weddings in Ecuador for couples seeking something special for now 5 years.
They are the pioneer and the unique specialized agency on destination
weddings in Ecuador (located in the Capital, Quito); with a small professional and dedicated team they will plan your destination wedding as if you where their unique couple, with special attention during the whole planning process.
If you are searching for something different for your destination wedding, Ecuador with Terrasenses is the option.