Is there any sensory pleasure more instinctively borne than finding a fragrance you adore?
You can't just carefully consider whether or not a scent is pleasing to you, you just feel it as soon as it meets your nose.
The nostalgic smell of a favourite dish, or the familiar scent of a loved one's cologne, can conjure up emotions and sensations so real they have the power to bring comfort, joy, or even tears.
A smell can evoke a memory, or create a new one; a fragrance used only once on a special occasion can have the power to vividly bring that day back to you many years later. 
This is the philosophy behind an exciting new range heralding the ultimate in wedding day luxury: a collection of nuptial fragrances by perfume industry titan and part of the Estée Lauder family, Jo Malone.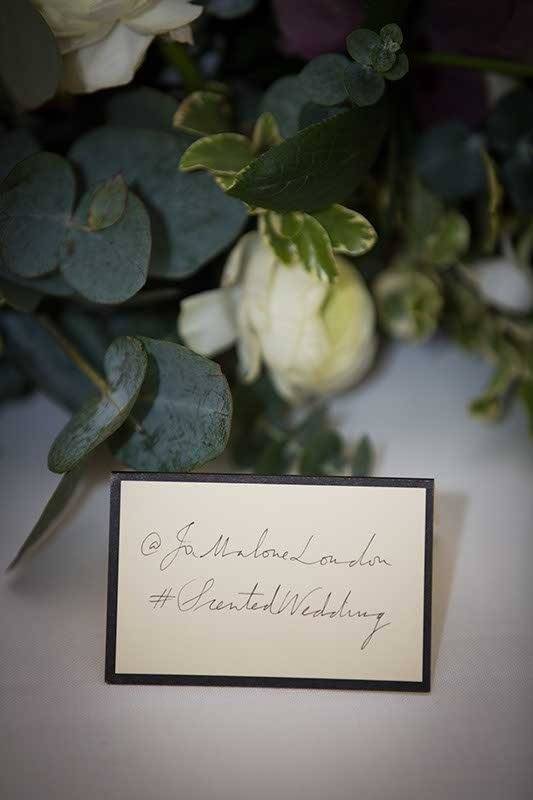 As soon as I walked through the door for the launch of the new range at Jo Malone HQ, London, the aroma that greets us is heavenly.
Looking around, the source could be the floral centre pieces elegantly adorning the long banqueting tables, or the personalised candles acting as place settings for each journalist invited to this exquisite event, or the olfactory guests of honour themselves, of course – the new scents.
The idea of the new products is that Jo Malone wedding stylists can create a bespoke signature scent, personal to you, by using the technique of "Fragrance Combining". Complimentary consultations are available in boutiques  where a stylist will treat you, and up to five of your friends and family, to a masterclass on how to set the ambiance at your wedding by using scent.
The range is not limited to perfume and cologne for the bride and groom, but extends to scented candles and favours. You could even spritz your invitations with your signature scent, to imbue in your guests with a pleasant association with your day before they have even put the date on the calendar. 
The event at the offices, attended by excited writers, bloggers, vloggers, and beauty industry insiders, was a true feast for the senses.
For the taste buds there was the sumptuous afternoon tea; a delicate and delectable array of salmon sandwiches, rhubarb and almond cakes, and freshly baked bijou crumpets with blackberry jam.
For the body, there were complimentary treatments –  I had a hand massage and handcream application finished with a spritz of fragrance, which left me feeling and smelling (I'd imagine) like a princess, which was no coincidence.
One of Jo Malone's most prestigious clients in recent years was the Duchess of Cambridge, who chose an orange blossom scent to fragrance the atmosphere at the 2011 wedding, by way of scented candles, and toiletries for use by the stylish A-List guests and leagues of glamorous European royalty. 
This collection, which arrives on selected beauty counters in May this year in time for the summer wedding season, has been carefully created to provide a full luxurious experience for a couple and their guests.
From the bride's morning pampering ritual with bath oils, creams, and the beautiful perfume itself, to the features at the wedding which leave guests with a lasting and sensory memory of the day, fragrance is the perfect way to make a once-in-a-lifetime event unforgettable.
The experience, of course, extends to the prettiest presentation in etched glass bottles, designed to look like a delicate layer of lace enveloping your cologne. The lace effect, hand etched by craftsmen, is available in three designs allowing you to possess a really unique and special keepsake. 
A lot of love and perfumers' knowledge about the beautiful symbolism of certain scents has gone into devising the collection, which features the essence of traditional bridal flowers like peony, for good luck, and orange blossom for good fortune and happiness.
Other floral inspiration also comes from red roses, freesias, and bluebells, while more gustatory fragrances such as English pear, lime basil, nectarine blossom, and honey spritzed in the air would make a perfect atmospheric addition to a champagne and hor d'oeuvres reception. These are just some of the delights we had the chance to sample on the day, and a full list of available fragrances can be seen on the Jo Malone website.
Selecting a fragrance could become a beautiful ritual for brides in 2015, akin to that special shopping trip for the wedding day lingerie, or the dress fitting. Take your bridesmaids, your future mother-in-law, or your husband-to-be and make a day out of choosing the smell of your wedding, as you would choose a music set list and the perfect mood lighting for the do.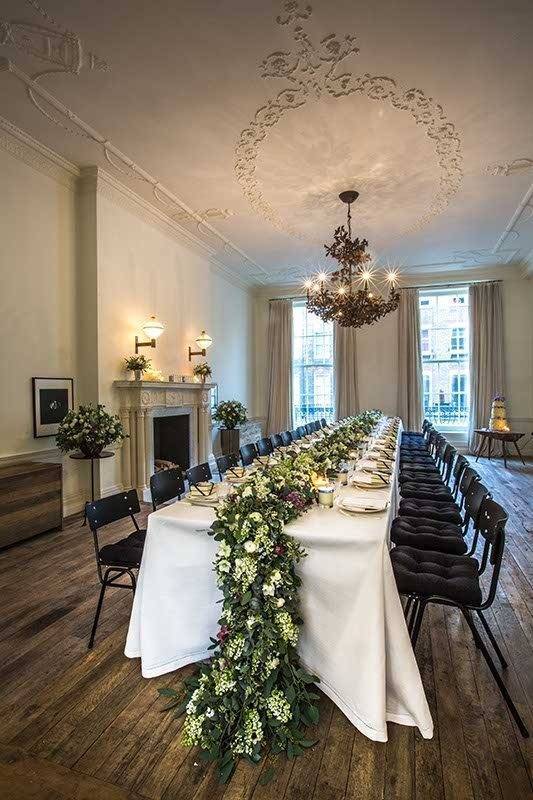 There really is no better way to indulge your senses than a trip to a luxury perfume counter to sample fragrances – and forget breaking for coffee mid-shopping spree, and instead break up a day of searching for the bridesmaid dress that manages to please and flatter everyone (I know, impossible) with a visit to the sanctuary of a fragrance department where you can sit back for a bit of pampering from a Jo Malone wedding stylist… Heaven.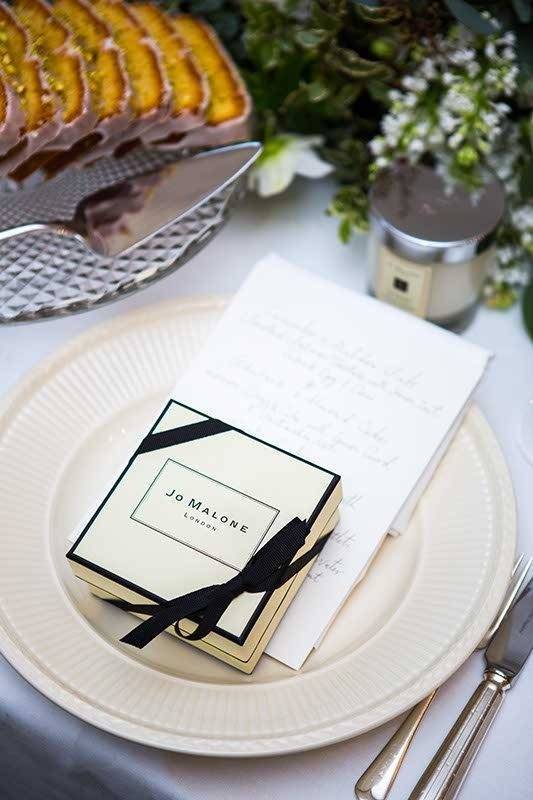 All in all, I came away from this fabulous and lavish launch party not just smelling of roses, but feeling inspired by romantic visions of intimate weddings on candlelit summer nights.
If your wedding is coming up in 2015, you must check out this gorgeous new "Fragrance Combining" service when May finally comes around, for planning inspiration.
To see the full menu of the new range, and information about stockists, visit jomalone.co.uk or call +44 (0)800 054 2411. 100ml fragrances RRP at just £86.