Big, Wild and Wonderful Weddings At Avani+ Khao Lak
In our third and final post on weddings and honeymoons in Thailand, we head north of Phuket to the province of Phang Nga and, specifically, the coastal resort of Khao Lak. If you're in search of a Thailand that's less touristy, a little wilder and more adventurous, then you'll fall in love with Khao Lak. Long stretches of sandy beach hug lush jungle-covered mountains, making this one of the most beautiful natural areas we have seen.
The one-hour drive from Phuket International Airport is a scenic transfer from the crazy city Thai life we know and love to a far more tranquil, slower pace in Phang Nga. We arrive, suitably decompressed, in a beautiful contemporary resort for modern couples and large wedding groups, the Avani+ Khao Lak.
Big and Beautiful Weddings
We often hear couples tell us that their dream of a wedding in Thailand is compromised by the fact they can only invite a select few friends and family. Many hotels can only host up to a certain number of guests which is perfect for those wanting an intimate ceremony, but what if you want to 'go large' as it were? The answer is here because the one thing they have in abundance in Phang Nga, specifically the Avani+, is space.
The Royal Beachfront Pool Villa
If you are thinking that large resorts are not your thing, I want to quickly add here that the Avani+ is cleverly designed to feel smaller than it actually is with suite accommodation scattered amongst tropical gardens and the main hotel nestled amongst towering palms. A fleet of cheekily designed golf buggies are at your beck and call should you need but we loved meandering around the little paths which eventually take you to the hotel's own stretch of sandy beach.
Two Bedroom Family Pool Suite
Couples with an extensive guest list can happily invite their entire wedding party to stay together in the same resort, whether in one of the hotel rooms with balcony views or the stunning multi-bedroom suites with their own private pools. The Royal Beachfront Pool Villa, with its LA cabana-style vibes, is the perfect sanctuary and love nest for newlyweds who can drift from villa to beach to beach bar and beach house in just a few steps.
Beach Wedding Party
Talking of Beach House, this cool modernist restaurant and beach bar beckons a magical reception under the stars. Flanked by towering tropical palms and on a lush green lawn, this is where lychee cocktails are sipped, heels are kicked off, and bare feet dance in the sand.
The Beach House Restaurant
Hindu and Indian Weddings
The Avani+ is also an excellent venue for Hindu or Indian weddings. The hotel's personal wedding planner will work with you to create a magnificent three-day affair of traditional celebration and colour. Everything from a private Pooja party to a tropical garden Mehendi and a lavish sangeet can be organised to your specification. If you'd rather take your wedding celebrations indoors, then the extravagant ballroom can be transformed into something truly opulent for up to 600 guests.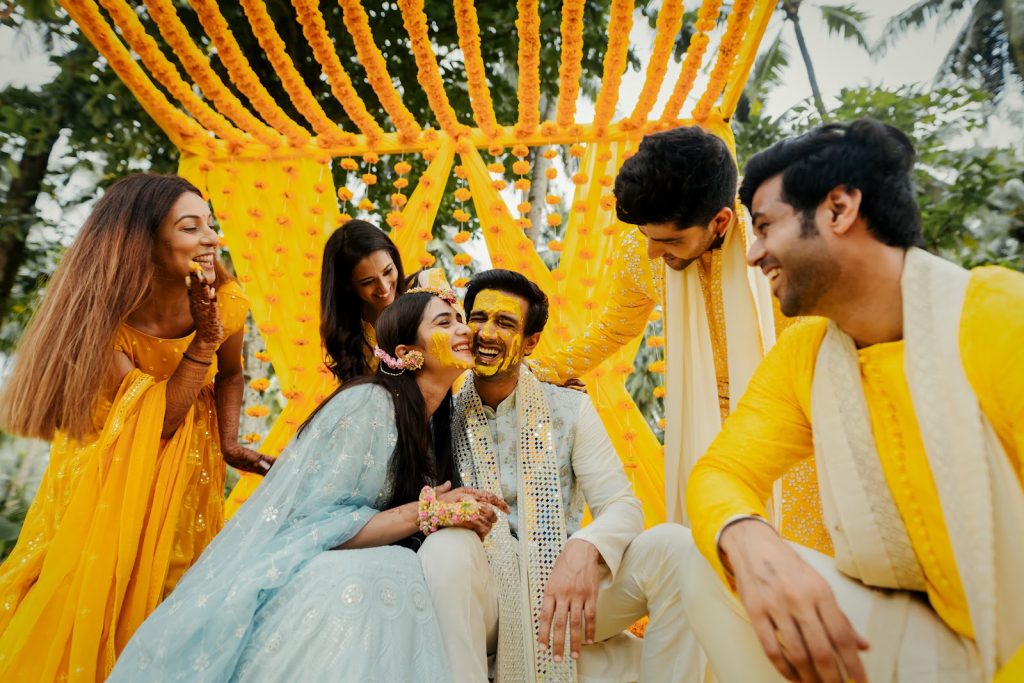 Offerings of Health and Happiness
During our stay, this wondrous 'space' at Avani+ was proving not only to be advantageous for big weddings but also our very own well-being. We were finally 'breathing' and relaxing, slowly detaching from the usual claustrophobic confines of our city life back home. As we sipped on coconuts by the long windswept beach, we considered how very 'well' everything in this resort was making us feel.
It is evident that Avani+ are strong advocates for health as the resort is brimming with well-being options for guests, whether they're maintaining a fitness routine or wanting to try something out for the first time.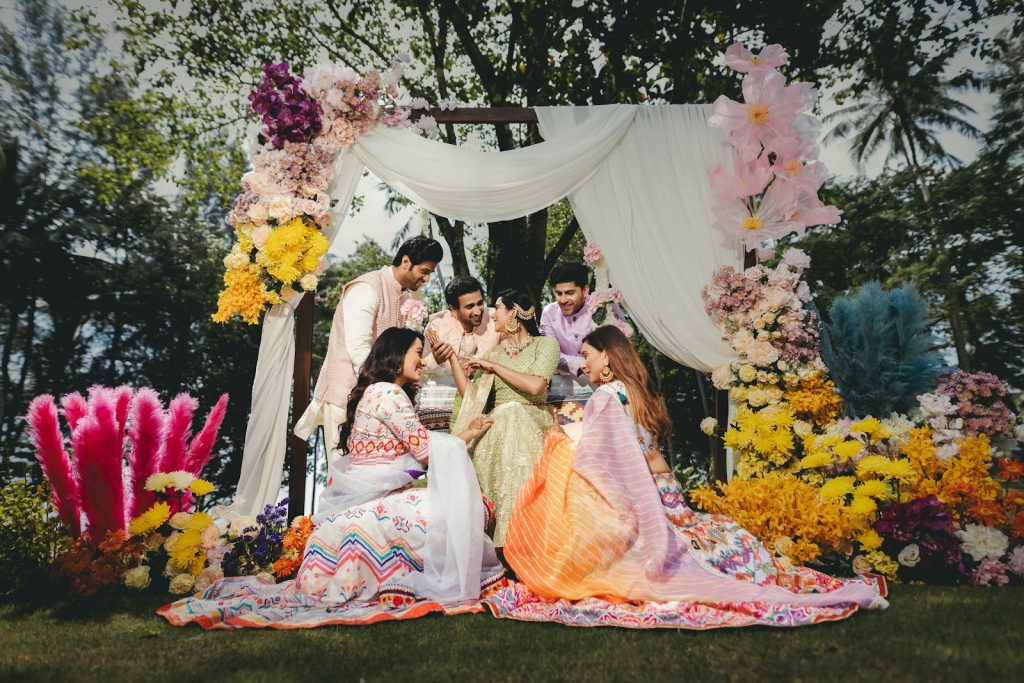 In order to clock up my cocktail drinking credits for the evening, I found myself venturing up, climbing walls and partaking in daily Muay Thai sessions – neither of which I'd ever done before but both of which I found surprisingly satisfying.
Meanwhile, my other half was running the stretch of Khao Lak beach before jumping into the sea for a well-earned cooldown. This sort of fitness didn't feel like hard work at all. To make the whole experience even easier, there was an entire breakfast station dedicated to fresh juice concoctions and sugar-free bowls of quinoa cereal, all delicious, I might add.
A Massage Not to be Missed
Of course, it's not all get up and go. There is a wondrous little corner of Avani+ where the magic happens. As I take my newly energised body up to the spa, I can feel the senses switch to 'relax' with fragrances of frangipani and sweet almond emanating from this little retreat. I sip on orange, and ginger tea before my 'signature massage' – a dreamy combination of Thai and oil massage moves were kneading, pushing, pulling, pummelling, knuckling and elbowing, leaving no stone unturned.
Even the most tightly locked spine (such as mine) was released from its achy confines. This is not a massage where you'll leave wishing they'd just got 'that bit'. My therapist, Tra, confirmed what I've always thought, and that is that Thai hands were created to massage. Strong, slender and able to manipulate every nook and cranny.
Romance and Adventure in the Jungle
Having been re-energised and relaxed in equal measure, we felt more than ready to take on some of Khao Lak's local adventures. With the Lam Ru National Park on our doorstep, we set off for what we now realise was one of our favourite days out in Thailand.
An early morning start floating down the Lam Ru Yai river on a bamboo raft, guided by an experienced local, couldn't be further away from the sparkle and glamour of a wedding day. Still, this small expedition ignited a different sort of spark within, and we found ourselves savouring this moment of true detachment from modern life and all its noise.
From the depths of the jungle to the most fantastic little surf spot on Pakarang Beach and possibly my favourite local in Thailand, Memories Beach Bar. Miles of white sandy beach, scattered with driftwood and purple seashells, is where you'll find this beach shack restaurant and surf school.
The food is incredible, and as we sit down with ice-cold Changs, the air peppered with galangal and chillies, I knew we were in for an authentic Thai treat. The chef, Mrs Oan and her assistants create both Thai and international cuisine, all served on the beach in wooden salas, amidst a collection of surf-vibe paraphernalia.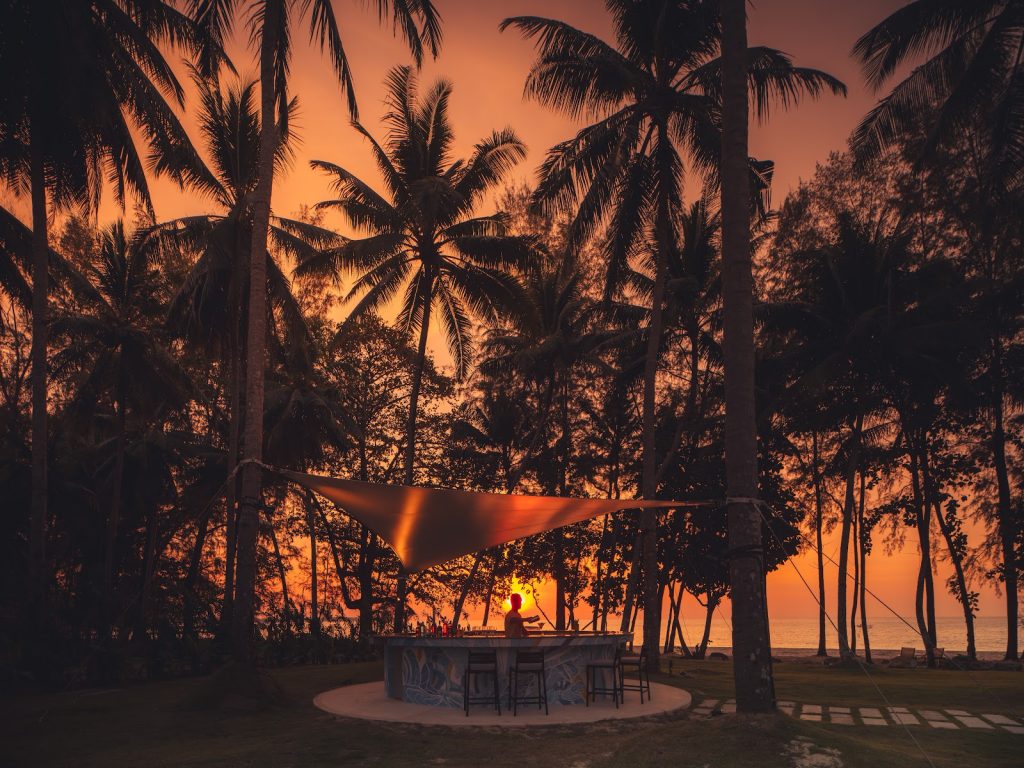 Choosing to get married somewhere like the Avani+ Khao Lak offers much more than just a wedding. Large families can easily spend quality time together in one place, big wedding plans can be fulfilled, and when the wedding is over there is still more fun and adventure to be had in Khao Lak's stunning natural playground. This is a wedding experience like no other.
Our 5 Star Highlights:
The big and beautiful spaces inside and outside, catering up to 600 guests
The deep turquoise swimming pool is surrounded by towering Palms and overlooks the beach
Evening dinners and cocktails on the lawn outside the beach house, on beanbags under the stars
The location is a more tranquil side of Thailand.
If you'd like to find out more about https://www.avanihotels.com/ Honeymoons, you can visit here
To read visit our Hotel Review on Anantara Layan Phuket Resort, visit here
Written by Abbie Ting
Hotel Review: Avani+ Khao Lak Thailand