Making choices…
Choosing the right entertainment for your day is a big decision, so here's some helpful advice from our friends at Entertainment Nation.
The search is over, and you couldn't be more relieved. You've found the luxury wedding venue of your dreams, and you can't wait to fill your photo album with the day's stunning snapshots. Now the venue's booked, it's time to move on to another important item on the wedding planning checklist: the entertainment!
Before you hire the first wedding band that blows you away, consider the fact that your venue might work better with some musical styles than it will with others. It can seem complicated, but don't panic! Here to help, we've compiled some suggestions of the best musical matches for your luxury wedding venue.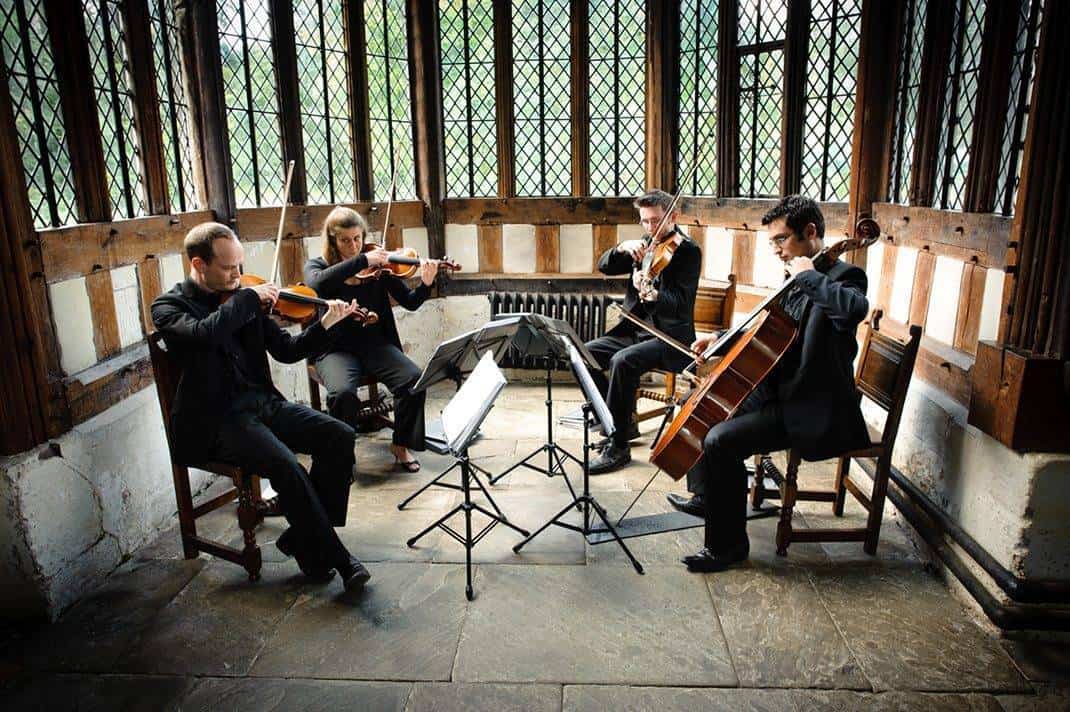 A Stately Home
There's nothing that evokes elegance and romance like a stately home. Reminiscent of the scenes from a Jane Austen novel (and a certain romantic hero emerging from the nearby lake), the grand halls and emerald surroundings make for a beautiful day whatever the weather.
There are a variety of musical choices that will add to this air of refinement; the most obvious being classical performers. Guests will catch their breath when they step into a huge room reverberating with the delicate strains of a violin quartet, or the soothing melodies of a grand piano.
But you don't have to go down the expected route – why not step up the glamour with an authentic jazz, swing, vintage or Ratpack band? Decked out in bowties, beads and flapper dresses, these bands will make your guests feel as though they've fallen into the decadent world of Jay Gatsby.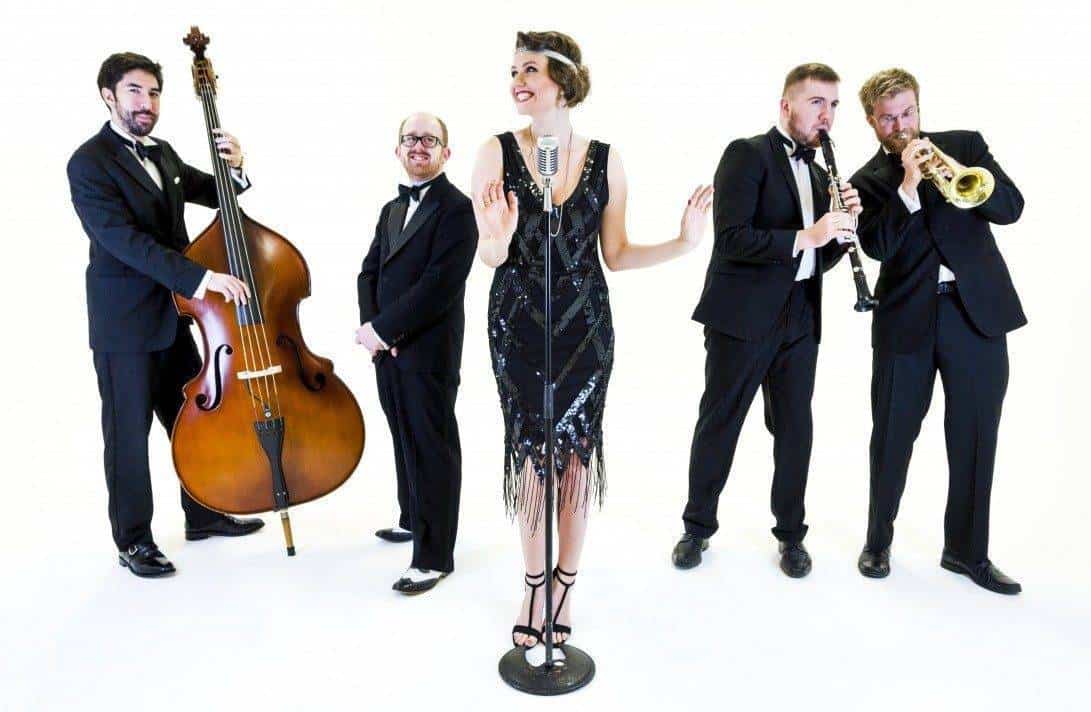 A Castle
Guaranteed to wow, wedding venues don't get much more spectacular than this. For those dreaming of a fairytale wedding worthy of the silver screen, there's nothing like the vision of turrets amid treetops to get hearts fluttering.
Again, such grand venues are perfectly matched with the sophistication imbued by classical instruments. But there's something to be said about the thrill of the unexpected in such solid surroundings – just imagine the look on guests' faces when the castle is transformed into an electrifying rock concert. With a glitzy rock & pop band or a DJ fresh from the decks of Ibiza, these ancient rooms will sing with the excitement of an edgy and unconventional party.
A Luxury Hotel
Dripping in opulence, luxury hotels make stunning wedding venues. Giving the day an air of splendour, guests will be in no hurry to forget the gold trimmings and glowing chandeliers.
Add to the extravagance with a chic soul, funk & Motown band. In sparkling party-wear or elegant suit and tie, the soaring vocals of these high-energy performers will dazzle your guests even if the surroundings somehow haven't. Alternatively, if your venue lies in the middle of a city, what about enhancing this cosmopolitan ambience with some world music? Nothing says laid-back class like a high-quality Latin band, while an accordionist will inject some Parisian romance into the day.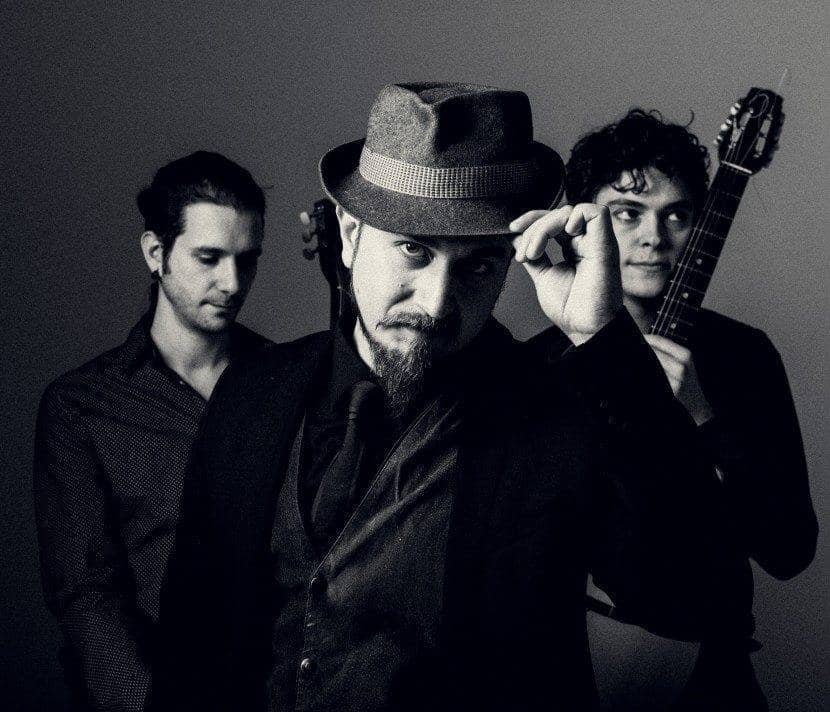 A Woodland Venue
What's more magical than dappled light in a shadowy glade; fairy lights strung from tree to tree? You'll need a backdrop of similarly whimsical music to keep guests in fairyland; eyes on a green canopy overhead, wildflower bouquets in hand.
Once again, the sweeping sound of strings adds breath-taking sophistication to an idyllic forest setting – and for a contemporary edge, many bands feature modern tunes in their repertoire. On the other hand, no genre of music is made for a woodland venue like festival folk. Picture the rustic charm of acoustic strumming and folksy vocals at the centre of your forest setting – some bands will even roam amongst your guests for an immersive live experience!
A City Landmark
Moving into the bustling urbanity of the city centre, let's turn our attention to the buildings that make each metropolis famous. Either due to sentimental reasons or simply because they make fantastic venues, more and more couples are choosing to tie the knot in world-famous city landmarks – from The Gherkin to the Brighton Pavilion.
There are two directions you could go in with a venue this spectacular: either rein things back with the elegant restraint of some classical music, or amp up the drama with a jaw-dropping band to match. We're talking 12-piece pop bands complete with a full horn section; hard-hitting big bands complete with floor-shaking percussion. It's a vibrant venue for a couple who do things differently, so why not embrace this air of excitement?
Industrial Venues
But for the alternative-at-heart, no venue is coveted more than a gritty industrial location. From studio spaces to ex-factories; warehouses to reservoir centres, the day is given a cool, stylish, artistic vibe.
Play upon this ultra-modern feel with some cutting-edge entertainment to match. One of the most innovative entertainment trends, a combined DJ and live musician act fuses spontaneity and polished precision for a fresh, exhilarating sound. Meanwhile, nothing says inner-city entertainment like a mesmerising group of beatboxers. While beatboxing may seem intimidatingly modern for some couples, there's no denying that they'll add some serious wow factor to your occasion.
By The Sea
Tying the knot on the coast is bound to be special – the sound of breaking waves in the distance; blue vistas as far as the eye can see. It's a fun, dramatic and simultaneously relaxing location for both guests and the newlyweds. But what music pairs well with these majestic surroundings?
A classical guitarist can intensify the laid-back, holiday vibe – married with the sound of waves on the sand, their melodies may briefly transport guests to the Costa Brava. Again playing into this exotic ambience, a steel drummer is also fabulously matched with a coastal setting. Not only that, but there aren't many musical styles more upbeat than steel drumming – so even if the weather isn't ideal (a definite possibility for this location), you'll still have guests smiling.
When you invest in a luxury location, you're not just putting money on the line – you're choosing a location to house some of your happiest memories. Booking a band is a similar investment – get it right, and you'll take the look and feel of your day to the next level, giving you and your guests an unforgettably magical time.
We hope our list has brought you one step closer to booking the perfect entertainment for your special day!
Entertainment Nation is a trusted 5 Star Wedding Directory supplier. See their listing here.