Autumn greys
If you're planning an autumn or winter wedding and the bold and brash hues aren't really your cup of tea, why not try a fuzzy, cosy grey instead? As gentle as a fluffy cloud with a promise of a little sparkle, grey is a versatile and elegant choice. Here are some of our favourite ways to use a grey colour palette.
Dress it up
Grey sits alongside white perfectly, so your bridesmaids' dresses will look stunning in a shimmering grey. If you're feeling especially sparkly, silver is the clear companion.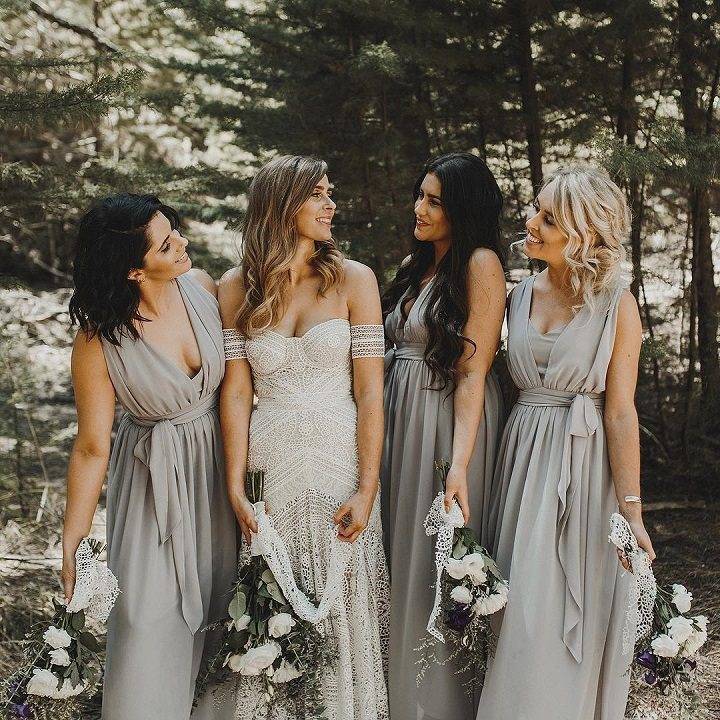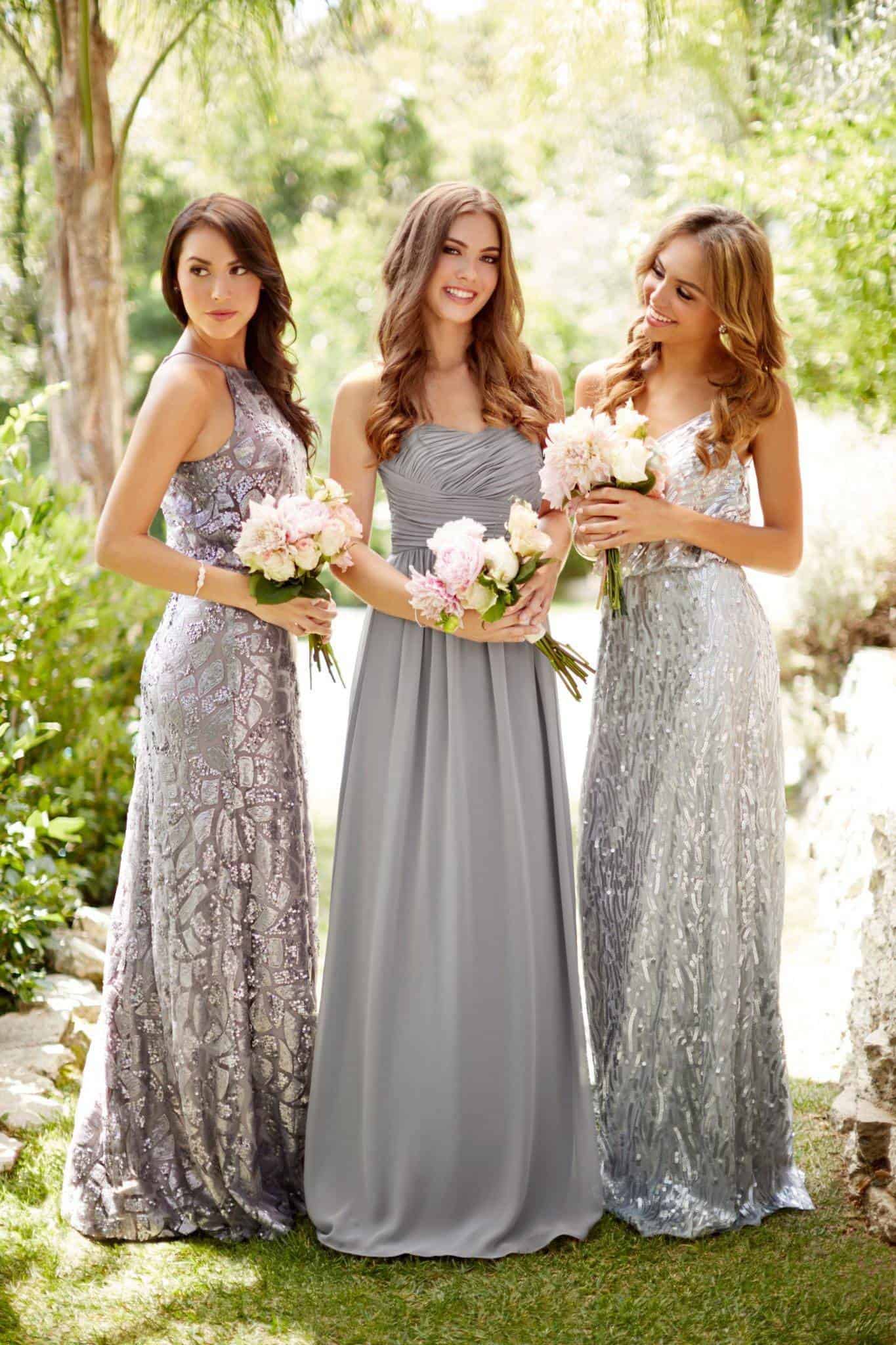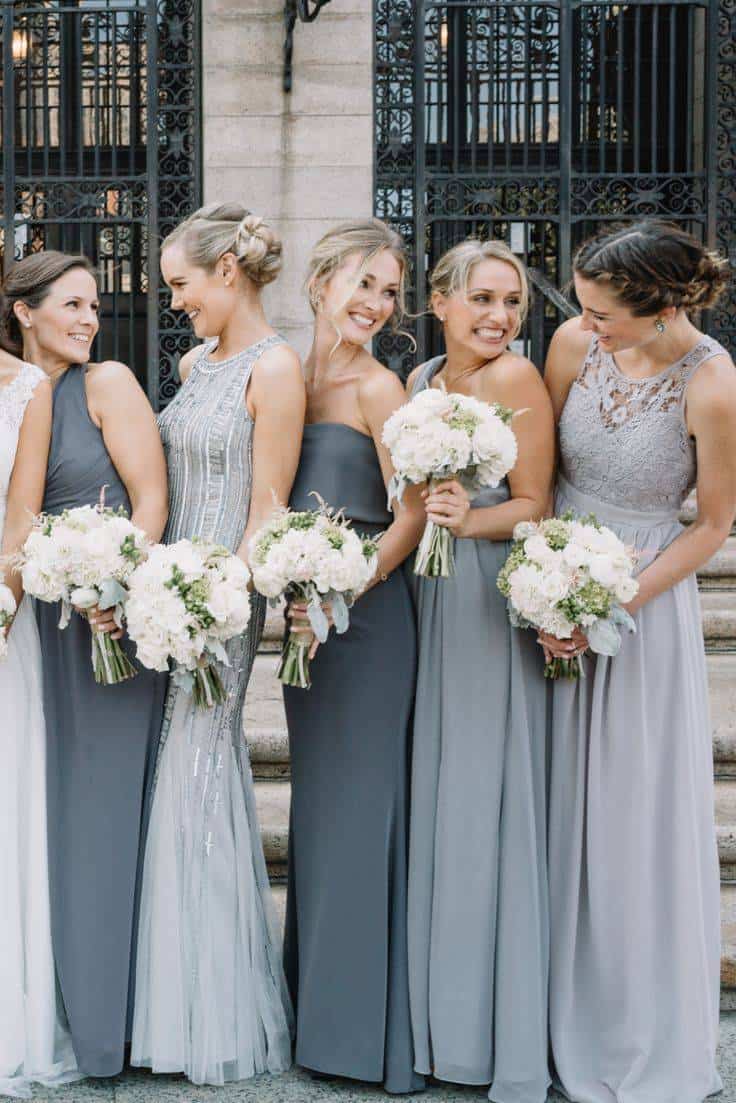 Grey the table
A simple grey table runner can stand out beautifully against a pure white table cloth. And accessorising with pewter and brushed chrome gives a little added interest. Washed out fabrics and natural greys look gorgeous for beach weddings too if you're thinking of a destination wedding.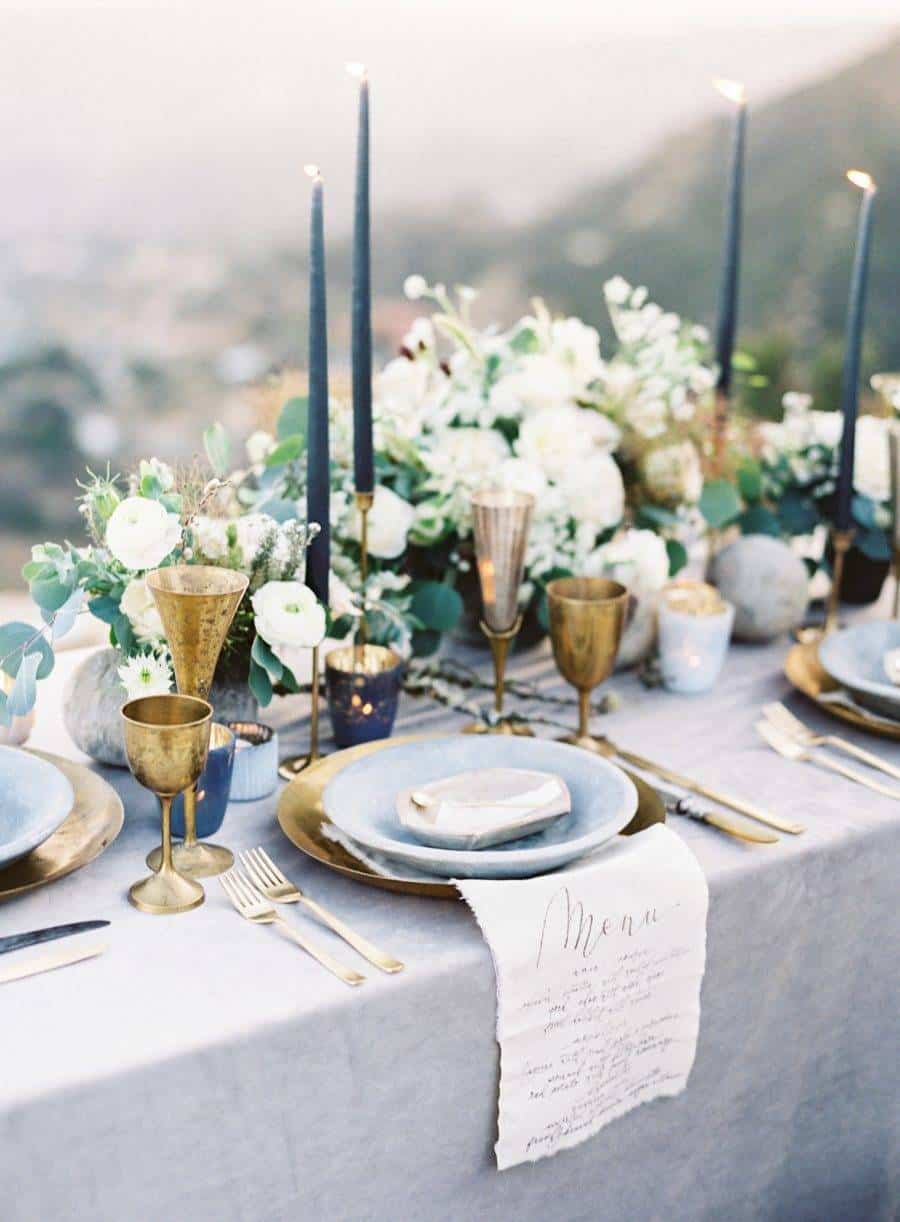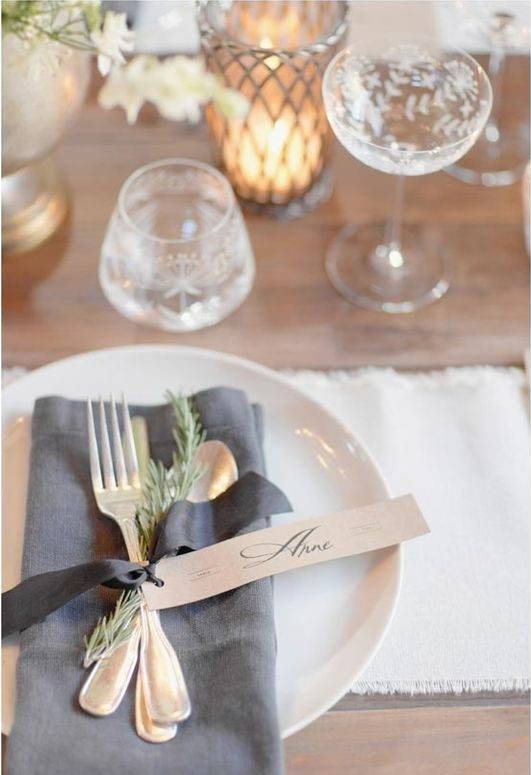 Grey bouquet
Silver leaves, grey berries and satin ribbon will make a simple bouquet shine. Adding a touch of silver and grey not only keeps with the palette but adds a chic glamour to the florals.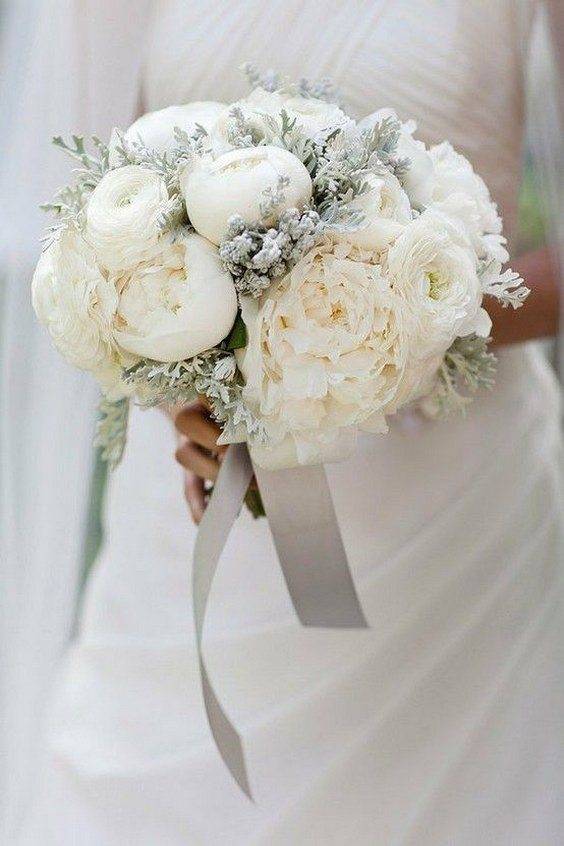 Glamorous Grey
Hints of grey can be added to your dress without going overboard. Grey dresses are beautiful, but if you want to keep a touch of traditional white, a grey overlay or accessory can be a stunning feature.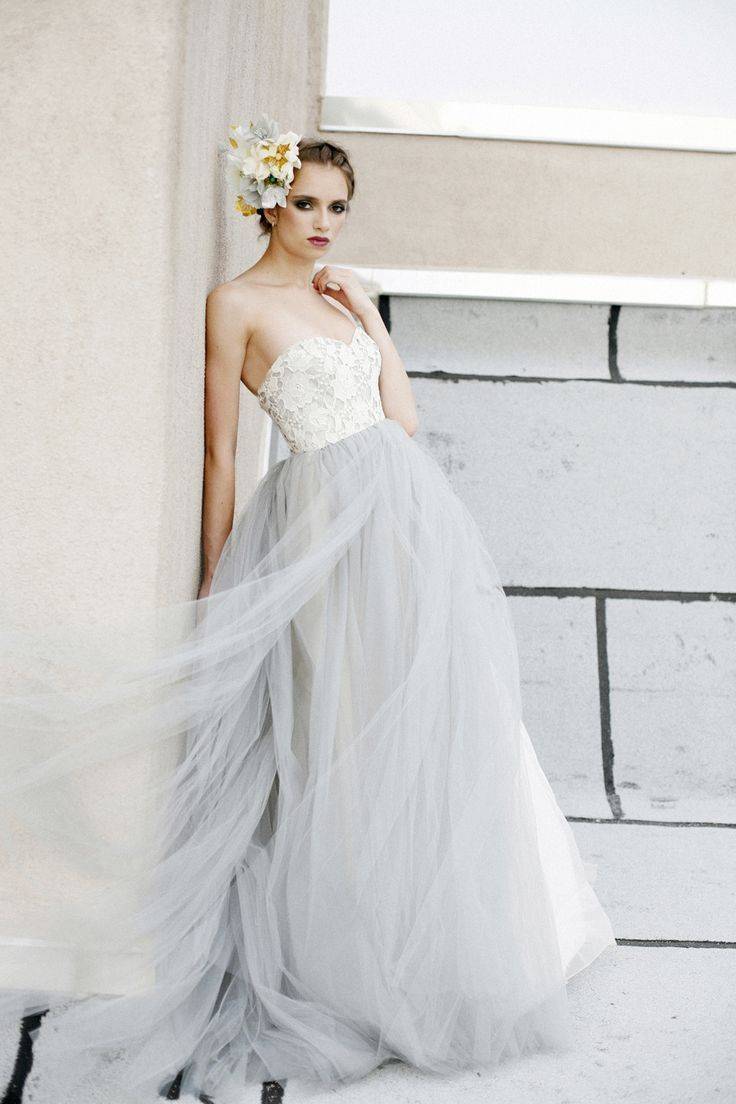 Mix it up
If you're looking for a way to add just a hint of grey to your day, there's a whole range of ways to get a subtle touch into the proceedings. Sit it alongside an accent colour (grey and rose gold are best friends!), pop it on a gorgeous ombre cake or find a way to soften harsh metals and make them pretty.
We adore a gorgeous grey colour palette. From stony iron to smoky ash, there's a shade out there to suit every style. For more colour inspiration, visit our colour palettes page.