The new collection by Jesus Peiro conveys that exotic and romantic touch found in the tale of a princess who is plunged into a scenario that is white in nature. Jesus Peiro will showcase the new collection at the UK's premium bridal trade show, White Gallery London, taking place at Battersea Evolution from 17 – 19 May 2015.
Located at Battersea Park, London, White Gallery is attended by key influential buyers and press from across the globe and is THE place to discover the best in British and international bridal brands – from acclaimed designers to new talent.
The dresses encapsulated within the 2016 collection are smooth and soft and offer a delicate balance between volume and materials. Finishings have frozen effects of iridescent luminosity by featuring delicate precious stones, brocades and fill coupé.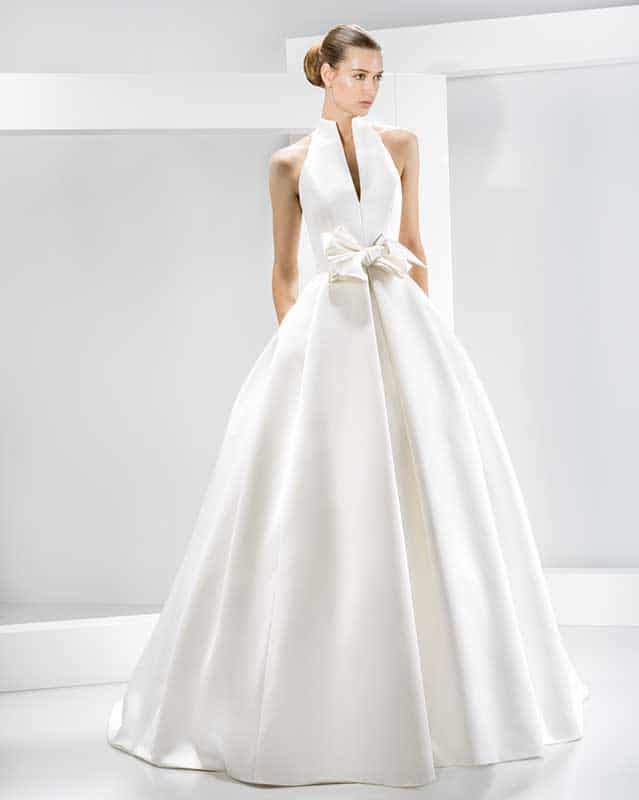 Necklines, sleeves and the adornments of each gown are the strong points of a very dreamlike collection. Offering a feeling of fantasy by nurturing the imagination.
To find out more about Jesus Peiro, please visit: JesusPeiro.com
For more White Gallery news visit The White Gallery
Leave this field empty