Five trends we love from London Fashion Week
The LFW Spring Summer 2018 shows are over and we've loved every minute of them. From royal influences to extravagant layering, it's exciting to see what might make its way into our wardrobes next year. Here are our five top trends to get ready for next season.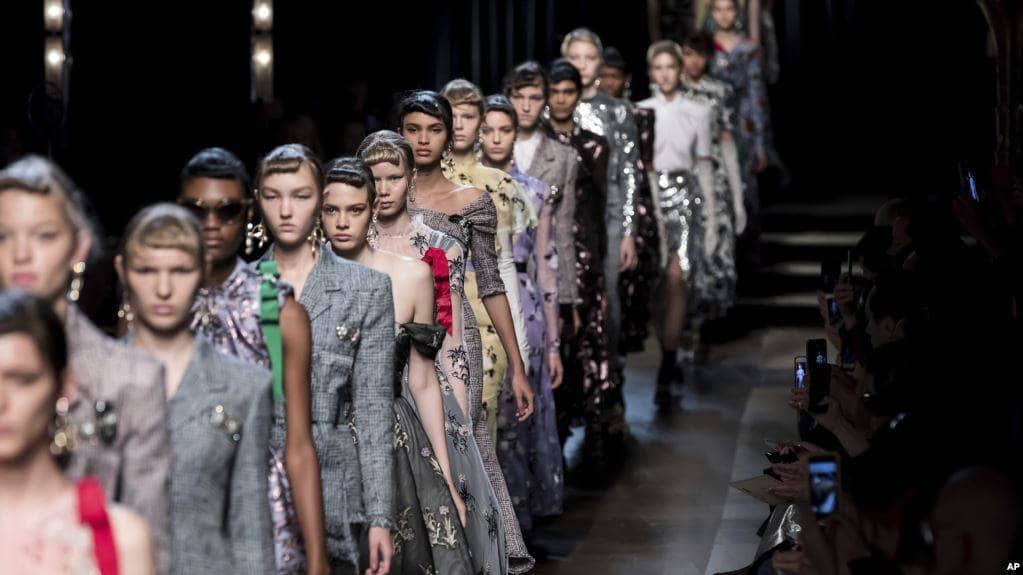 Sparkles!
Who doesn't love a bit of glitter?! It was all over the catwalks, from Tom Ford's sparkling knickers to Gucci's bedazzled tops. Excellent news for us sequin addicts.
Blush is back
Hooray! Pink's still in! We adore a blush hue, so it's fabulous that designers are giving us major magenta envy. The perfect colour for a romantic spring/summer wardrobe, silks and ruffles were abundant in the rose shade as well.
And whilst we're talking of ruffles…
They were everywhere! At shoulders, waists and hemlines, fluttering ruffles were big. Adding an airy quality to designs, we'll definitely be seeing more cascading waterfalls of fabric during the spring summer season.
Check please!
Burberry's back. The once much maligned check was very much on proud display at Burberry's show. "More honest, less polished," said chief creative officer Christopher Bailey. And it wasn't just them showcasing the check, Joseph and Duro Olowu got in on the action too.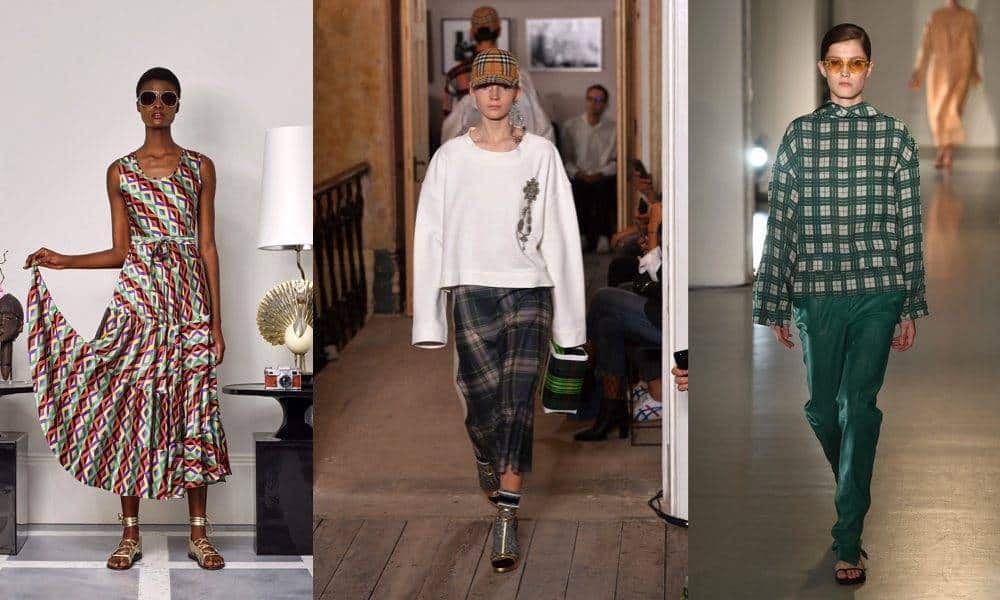 And finally… white's in
We're used to obsessing over gorgeous white fabrics, but they were all over the runways at London Fashion Week! Roksanda and Simone Rocha opened their shows with white dresses, and they closed Antonio Berardi's. More ruffles, ruches and gorgeous silks.
There were so many exciting collections coming out of LFW… Can't wait to see how they translate onto the high street!
For more fashion and style inspiration, check out our style pages.