Feeling the chill outside? Don't worry this real wedding sent from Melvin Gilbert Photography will soon warm you up with the bight sunshine, and gorgeous shades of peach, moss green and dusky pink.
From the Bride: Although my husband, Scott, and I grew up and went to high school about a mile apart, we didn't meet until we both attended a mutual friend's birthday party when we were 30.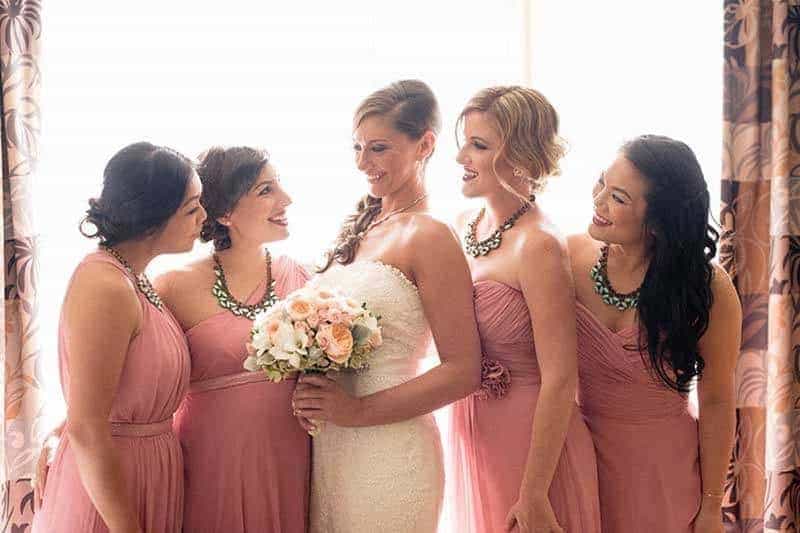 The party took place in Santa Monica, where we had both lived for years but never met. We felt so lucky to have finally found each other, and spent the first year of our relationship getting to know one another and exploring the beautiful beach cities that surrounded us.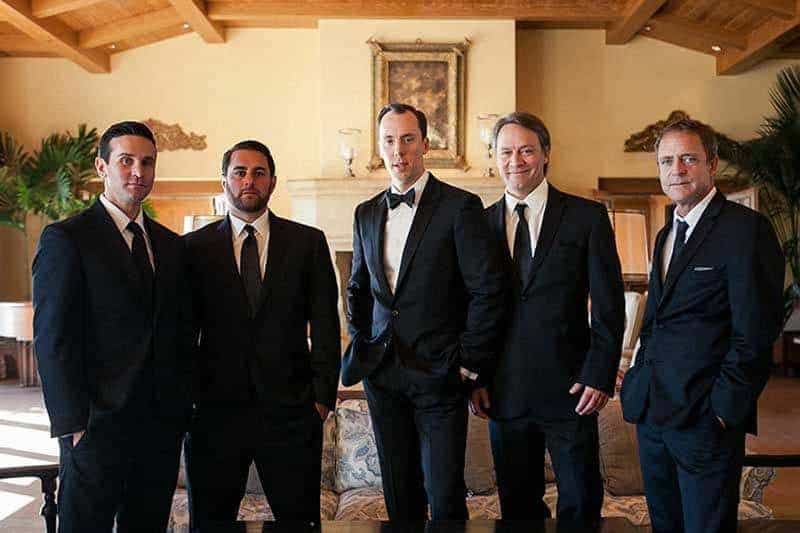 Other than a love of the beach, another common thread that drew us closer was a mutual love of music. We relished listening to new albums for the first time and going to concerts by bands and performers we loved. So when it came time to plan on our wedding, there were two things we knew we wanted to involve: the ocean, and music.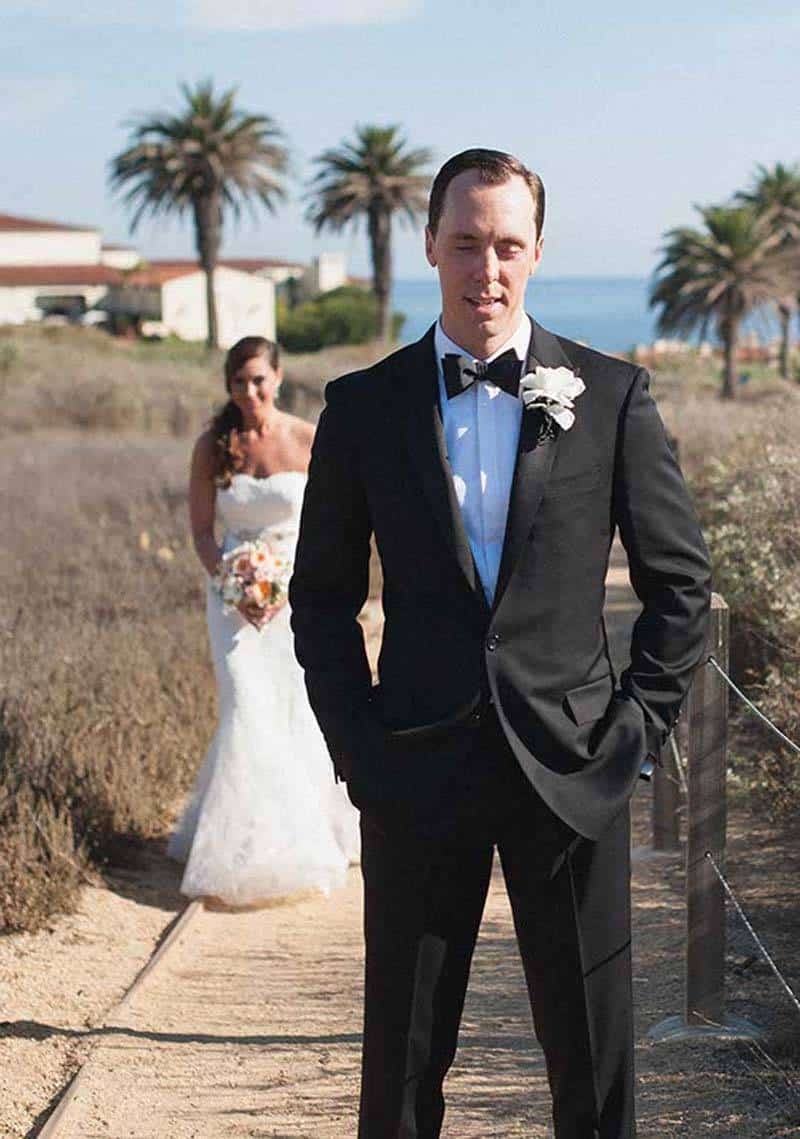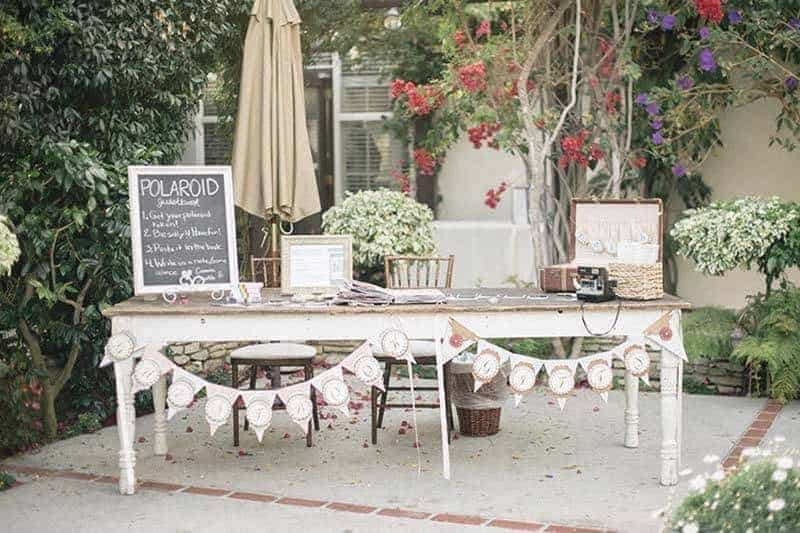 The second we walked into the ballroom at the La Venta Inn, we knew we had found our venue. Perched high on the cliffs of Palos Verdes, the stunning ocean view brought tears to my eyes. Choosing our venue was the very first thing we did…and the rest of our wedding seemed to fall into place from there. Given our mutual love of music, we decided to go with a vintage "Music & Memories" theme for our wedding.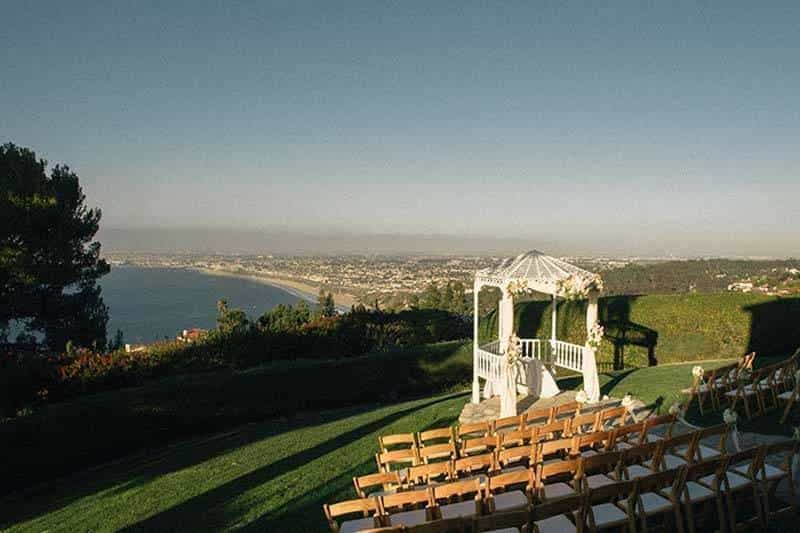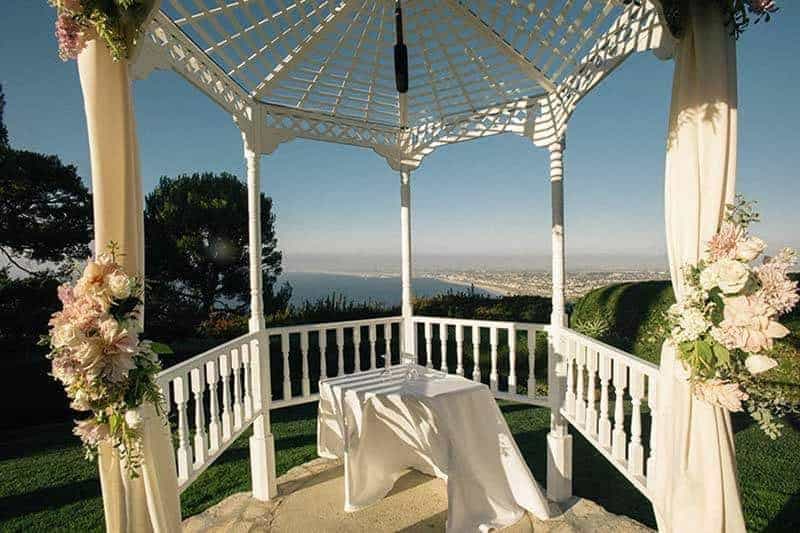 For "Music," we used sheet music accents on everything we could: our guest book, ceremony programs, menus, table numbers, banner signs and escort cards. For "Memories," we went with a Polaroid guest book to capture the looks on our guests' faces as they entered our wedding, and a photo booth to capture moments of fun as they unfolded.
We didn't have a wedding planner, but we did have a ton of help from family, friends and the good old Internet. One of my bridesmaids accompanied me to the famous Fairfax High Flea Market where we picked up the beautiful vintage suitcases, picture frames and perfume trays that were displayed throughout the venue.
I bought the chalkboard signs displayed in the courtyard on Craigslist and Etsy, and my mom and I wrote out all of the signage. I went to the Found Vintage Rentals warehouse and picked out all of the vintage furniture displayed throughout our venue.
Our guest book, escort cards and flower girl dresses were all hand-made by various vendors I found on Etsy. And the table numbers, ceremony programs, and menus I designed and bought on Zazzle. Although planning our wedding ourselves was stressful at times, the payoff was more than I ever could of imagined.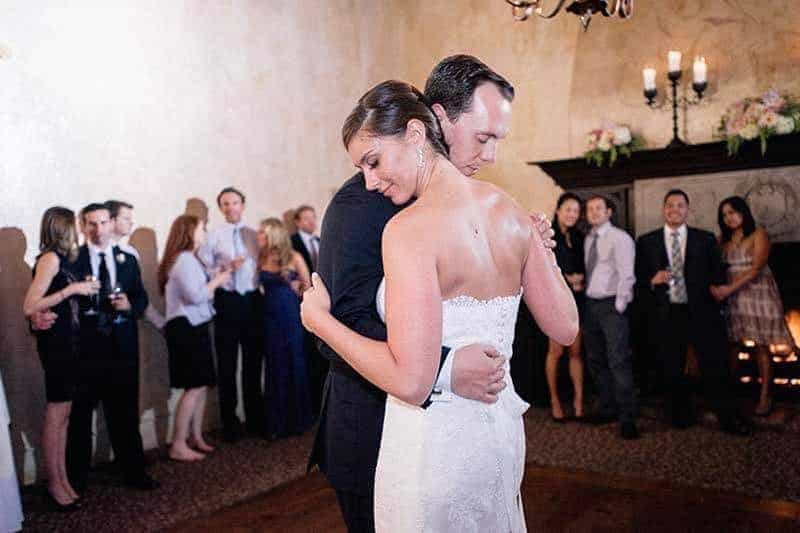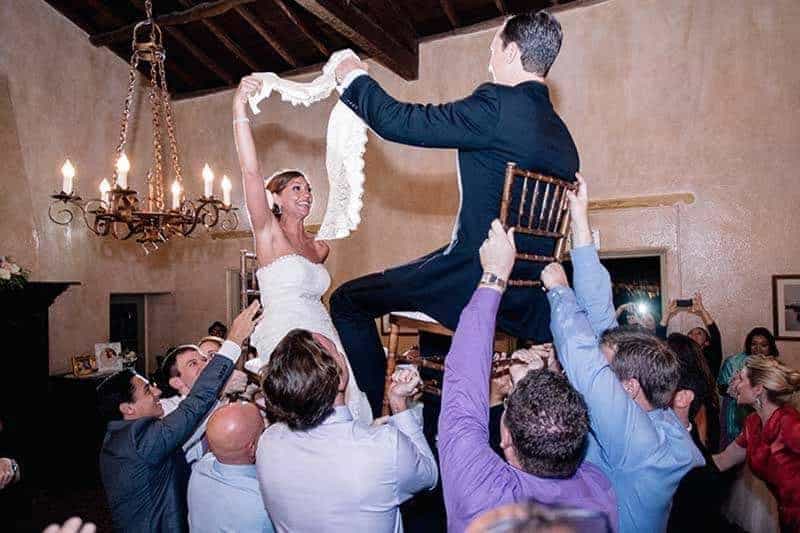 There was a moment during dinner when I turned to my husband at our sweetheart table, tapped him on shoulder and told him to look out over the dining room. Our guests were buzzing with conversation, the room was glowing with candle light, and I remember saying: "I can't believe this is our wedding…everything looks so beautiful!" I don't think it gets much better than that.
Suppliers: