A connoisseur of luxury bridalwear in the UK, Caroline Castigliano is proud to launch its 2016 collection at White Gallery London. An inspirational force, Castigliano has dressed some of the world's most stylish women for their weddings.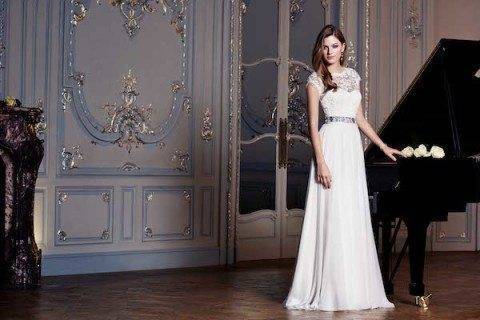 The 2016 'Passion' collection is offered in exquisite luxurious fabrics, to create an unrivalled sense of glamour. The 32 piece collection comprises structured-fishtail gowns with the signature Castigliano corset, soft floaty silk georgette skirts teamed with modern lace or simply understated corset tops, there are clean cut silk zibeline gowns along with bias cut lace dresses.
Caroline's signature is a silhouette which is unquestionably feminine and effortlessly elegant, each gown is meticulously hand crafted in the UK and the 'Passion' collection is offered in standard / half sizes/ and mixed sizes as well as 'made to measure'.
A full range of Castigliano accessories will also launch at White Gallery London to include headpieces, veils, belts and shrugs.
Caroline Castigliano will be exhibiting at White Gallery London from Sunday May 17 until Tuesday May 19 and is located on stand 101.
Leave this field empty