By Paolo Cicognani, event planner
Consuelo met Gianni when she was just 14 years old and last September 17th got the marriage of her dreams – in shades of pink!
The ceremony took place in the Church of Civitella di Romagna a small village in the Romagna Region of Italy.
I set up the aisle with large steel lanterns decorated with roses at their bases. The size of the lanterns was the key element along with the white path that brightened up the Church, otherwise it was rather dark.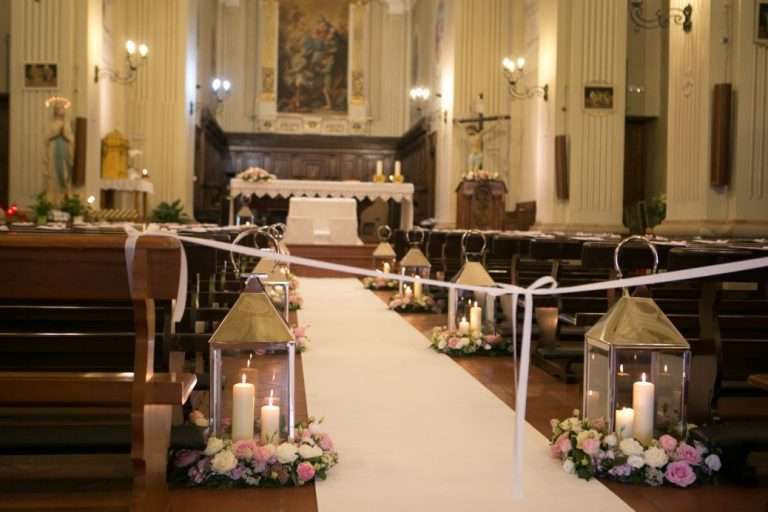 On the way from the church to the reception, bride and groom stopped for a photo shoot at the Cusercoli Castle, a little gem dating back to the twelth century A.D., set on a rocky outcrop. The charm and uniqueness of the photos taken in this place are, in my modest opinion, unmatched. Among the very few inhabitants of the area, a legend is told: apparently that the rocky spur on which the village stands, which deviates the river from its main course, was placed there by the legendary Hercules himself. That explains the latin name of the village Clausum Erculis – literally closing (or dam) of Hercules – hence the modern name: Cusercoli.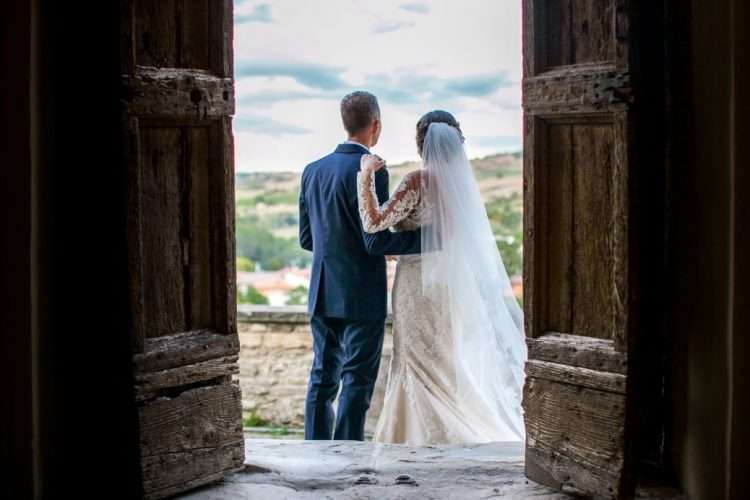 The historical venue chosen for the reception was a nineteenth century Villa with separate halls, as most of the Villas of that time.
The dinner was held in the first floor halls, with the aperitif in front of the Villa in the beautiful ancient park.
To reach the first floor, all the guests had to pass through a hall on the ground floor, at the center of which I placed a decorative table, requested by the bride. That was the perfect position to place an element of surprise and astonishment for the guests.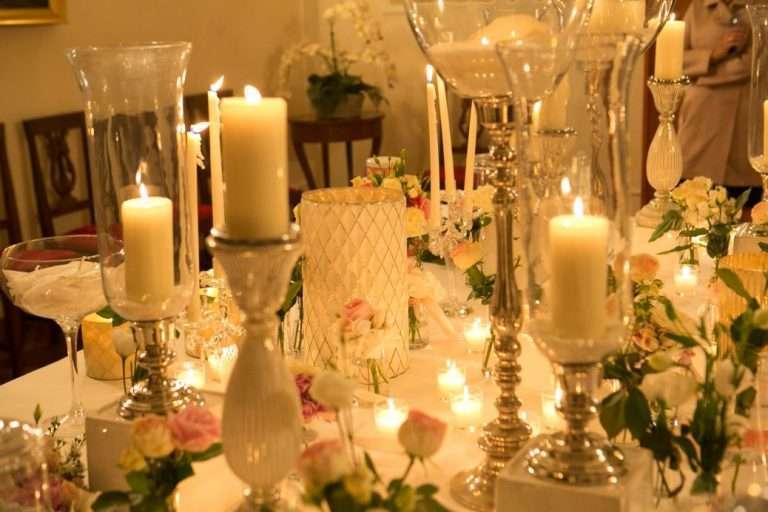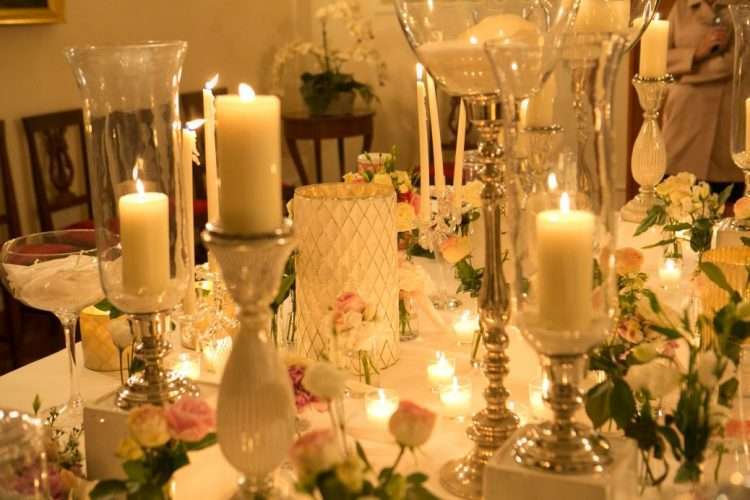 I planned a 3.2 meters by 2 table, in which small floral compositions recalling the theme-colors of the wedding. I also added large candles, candelabras and white and pink porcelain cakes that enhanced the magic of the environment. All enriched by 11 kg of confetti that the guests were able to take at will.
Special thanks go to the groom's mother whom for the event crafted some magnificent crocheted pillows in 3 different colors, bearing the couple's logo and the wedding's date. An original gift for all the guests, truly appreciated.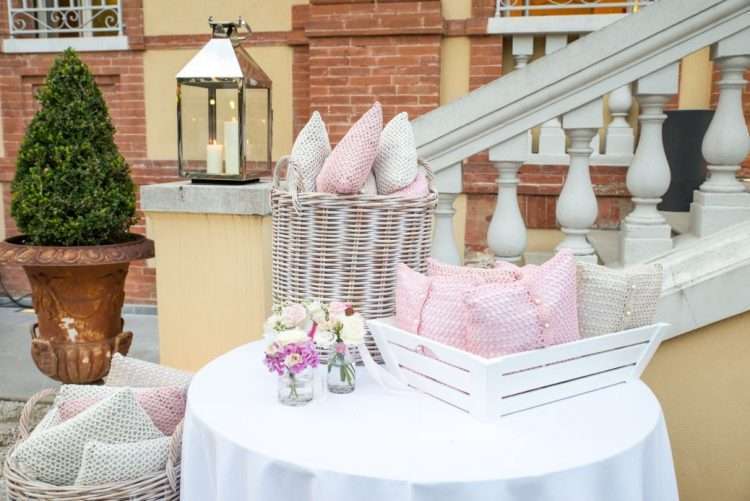 For the table plan I designed a tree with a white ceramic square base, decorated with glass spheres containing flowers and ivory-colored tags hanging from the branches, where the guests could find out where they were seated.
The wedding cake, white, with soft pink decorations, had on the top the initials of the couple made of steel by a trusted Italian craftsman and it was presented on a round table decorated with small bouquets similar in the same style of the bride's one.
It has been a true pleasure to help this wonderful couple to realize their dream of a Fairytale Wedding in Italy.
Suppliers
By Paolo Cicognani, event planner