It's official, Pippa Middleton is engaged! When the news broke, I'm sure many people were thinking that she could only dream of a wedding anywhere near the extravagance of her sister's royal nuptials. Which got us thinking about what she might plan…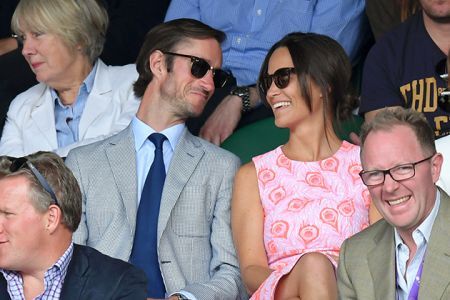 The dress
Pippa's going to be compared with Kate at every step of the way, and when it comes to wedding dresses, Kate's was sheer perfection. Designed by Sarah Burton for Alexander McQueen, it was demure enough for a royal, but had just enough character and detail to show Kate's bubbly and energetic personality – it was clear Kate definitely had a role in its design, with a gorgeous combination of traditional and modern, satin and lace complimented her simple, elegant veil.
If she wants to avoid comparison, maybe Pippa will choose a look more like Christina Ricci's, when she got married in 2013. A stunning couture Givenchy gown with cut outs at the shoulders and dripping in micro pearls, Christina opted for a high neckline sheath dress with a floating train, embellished with intricate embroidery.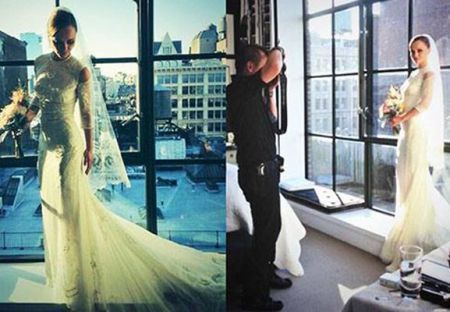 Or maybe she'll just opt for a fairytale princess puffball… who knows, maybe it's the dress she's been dreaming about since she was a little girl… She can look for inspiration from the one and only Kim Kardashian and her wedding to Kris Humphries. The marriage may not have ended so well, but her simple strapless Vera Wang gown was surprisingly elegant and understated, a plain bodice with a huge mountain of marshmallow accenting her famous figure.
The venue
Her sister may have wed in the historic and picturesque Westminster Abbey, but will Pippa choose a church, country mansion or destination wedding?
Christine Bleakley and Frank Lampard chose St Paul's Church in Knightsbridge, a stunningly traditional wedding venues which would suit Pippa's royal connections and make a spectacular location for the vows.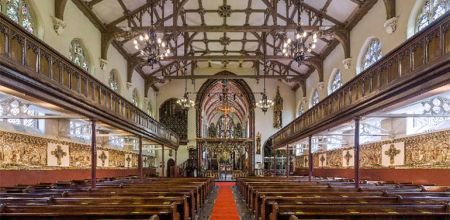 Alternatively, she may choose a country house or castle, like Holly Willoughby and her husband Dan Baldwin, who decided on Amberley Castle in Sussex for their special day. Gorgeous grounds, peaceful and serene, they hid away to enjoy their celebrations with friends and family.
Or maybe Pippa and James would prefer to escape to an exotic island to marry away from the spotlight in a completely different setting that no one can even begin to compare with the Cambridges. Megan Fox and Brian Austin Green chose to tie the knot on the gorgeous Kona beach in Hawaii. Powder white sand, azure seas and a sky to match, Pippa and James could do a lot worse…!
The honeymoon
When it comes to escaping after the big day, you can not top North Island in the Seychelles. Unfortunately for Pippa, Kate got there first. So where might she and James decide to spend their first days as Mr and Mrs?
Well there's the Matthews' family hotel in St Barts that they could take advantage of, and who wouldn't love a honeymoon on one of the most beautiful islands on the planet? A gorgeous villa, waited on hand and foot, sun, sea and spectacular scenery.
Or they could follow Justin Timberlake and Jessica Biel who opted for a safari honeymoon in Tanzania. They toured the Serengeti, staying at Sasakwa Lodge, with infinity pools and views for miles.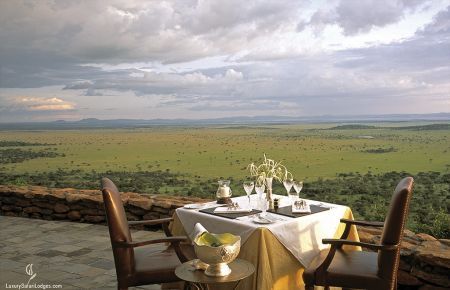 Or maybe they'll stay a little closer to home. The Amalfi Coast was the perfect spot for newlyweds Reese Witherspoon and Jim Toth, and with gourmet Italian cuisine, beautiful views of the bay and steeped in local history, the new Mr and Mrs Matthews may choose the exclusive Le Sirenuse.
Whatever they decide on, one thing is certain, if the wedding matches the luxury of the £250,000 engagement ring, nothing is off limits! We wish them all the best!