Forget winter white…
I love the idea of a winter wedding taking on a slightly different inspiration from the season. Stepping away from cold whites and festive bright reds, I adore the warm reds that bleed into plummy hues and the slightly tarnished pewter that sighs of a long and cold winter, with the wedding creating that burst of excitement that the season needs to leap into spring. Mixing lighter hues adds interest and the feeling that some of the darker tones have somehow faded through the winter months. A faded red and pewter palette can be incredibly dramatic and has a weighty, indulgent feel that you couldn't get away with in the summer. Here's some fabulous looks for our new favourite winter palette.
Be brave and go for a pewter tone dress – it'll look gorgeous against the crimson flowers and is a perfect tone for a late winter wedding.
2. Pewter keys as escort cards are such a fun way of guiding your guests, and just add a ribbon in the right colour!
3. Vintage candle sticks provide a little gothic charm and add that metallic glint to your décor.
4. I love the way the gorgeous red colour fades into black, like the flowers have shed some of their colour. This cake is certainly a show stopper.
5. Dark wood keeps an indulgent feel to the tablescape and taper candles provide little pinpricks of light.
6. Hydrangeas are a perfect flower, bountiful bunched blooms or fading tones create a really striking visual effect, and dahlias have all the indulgent colour you need for your bouquet!
7. Or how about this dried flower bouquet – all the colour but so much added texture and perfect for the theme.
8. These cute keepsake bowls would be so perfect as guest favours.
9. Candles create atmosphere and make for a cosy reception.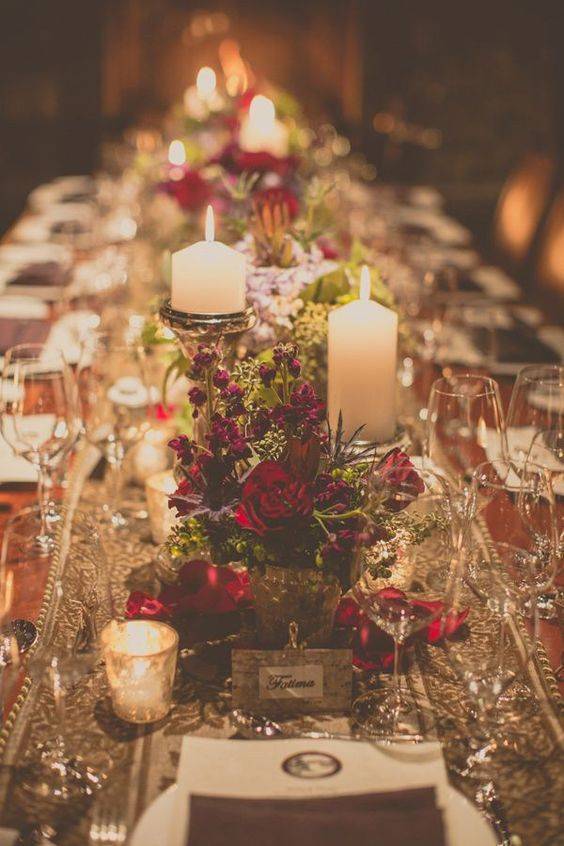 10. Pewter sits beautifully in a vintage themed wedding. All the elegance without the sparkling shine of silver, pewter adds warmth and an authentic age to the décor, almost like it's been waiting all winter for the perfect moment to shine.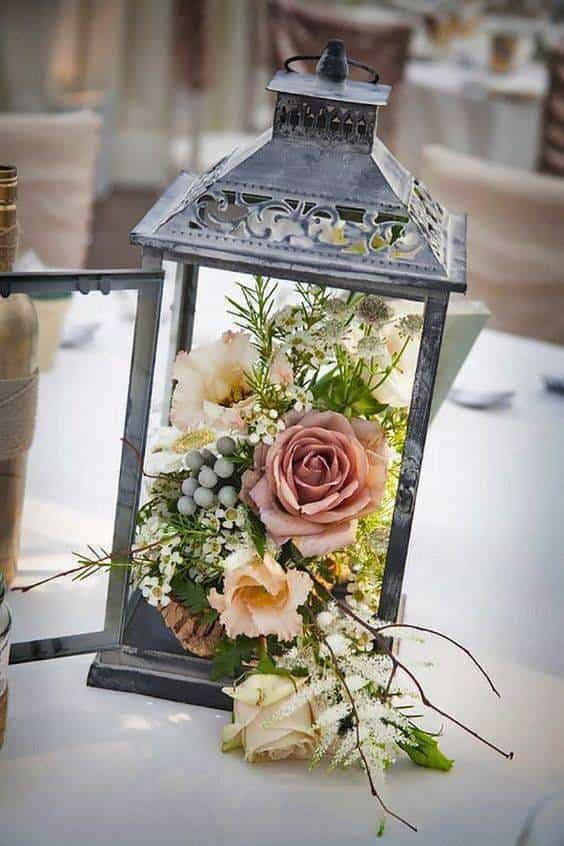 For more colour palette inspiration, see our themes and colours pages.