Destination Wedding Seychelles – Bride & Groom Name: Eviza & Indrek Nurk
Venue : Banyan Tree Resort & Spa Seychelles, in the private beach corner. The setting was just so romantic, few steps from the ocean.
Location:  As we both wanted an exotic wedding on the beach and we got engaged in the Maldives, we thought that why not to go for the wedding in Seychelles. Difficult was choosing between the resorts where to held our wedding. This was our first time to Seychelles and we had no idea what resort would be perfect for private beach wedding. We are so glad that we finally choose Banyan Tree Resort & Spa. The privacy there was maximum that we would have never got in between all the resorts. The staff in the resort was just amazing.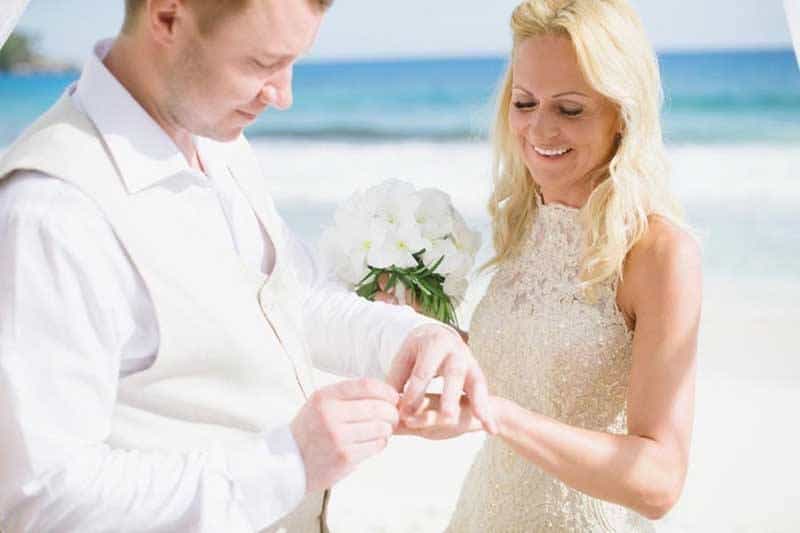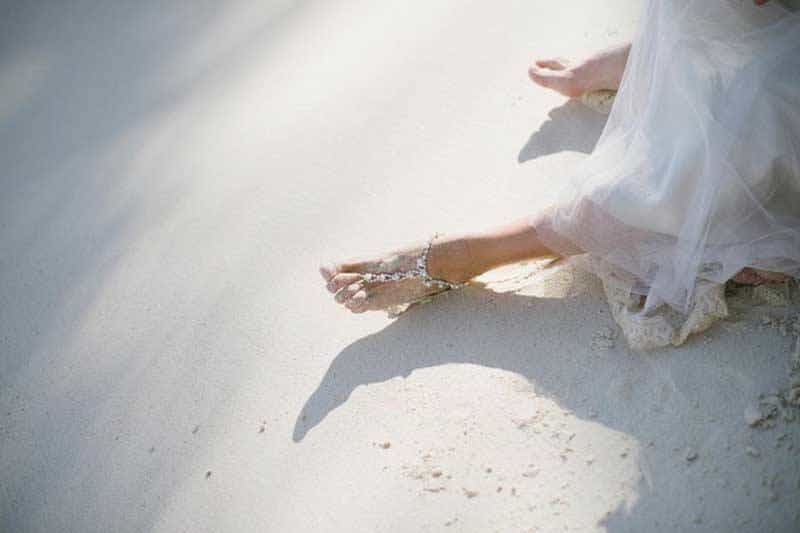 Colour Palate:  Champagne/beige, softer than pure white colour
Photographer : Stina Kase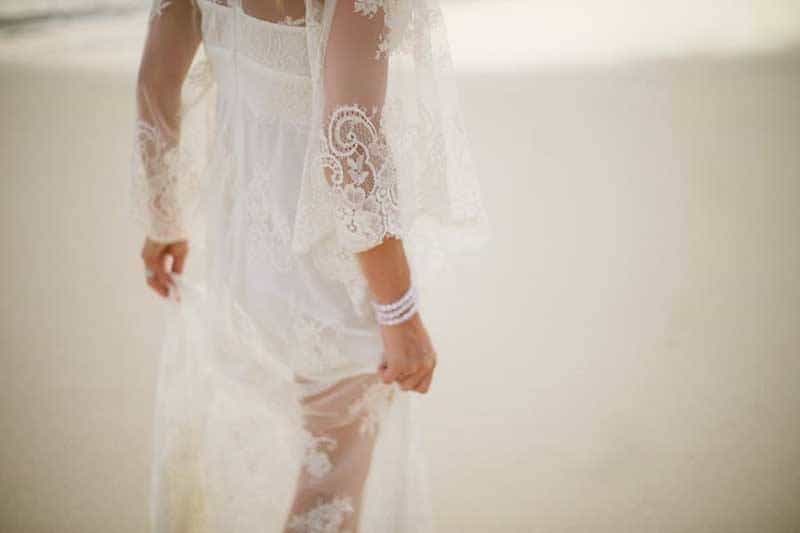 Wedding Gown: My wedding dress was a traditional gown with a long tail. The colour of the dress was champagne. The second dress that was for the reception was a lighter white dress mostly from the lace.
Brides Accessories: Barefoot sandals – one was ordered online and the second one that I was wearing with my second dress was made by myself.
Wedding Rings: Birgit Skolimowski
Hair & Makeup: Myself and with help of my friends
Grooms Outfit: Grooms and baby's outfit was made by Estonian dressmaker Taive Saarepuu
Flowers: White Plumeria
Cake: Cottage cheese fruit cake, ordered by the resort
Caterer: Banyan Tree Resort & Spa