The antidote to a rainy day
With February still giving us grey rainy days, where better to escape to than a Four Seasons hotel?! We love staying with Four Seasons and we were invited to stay at their Four Seasons Hotel London at Park Lane in Mayfair.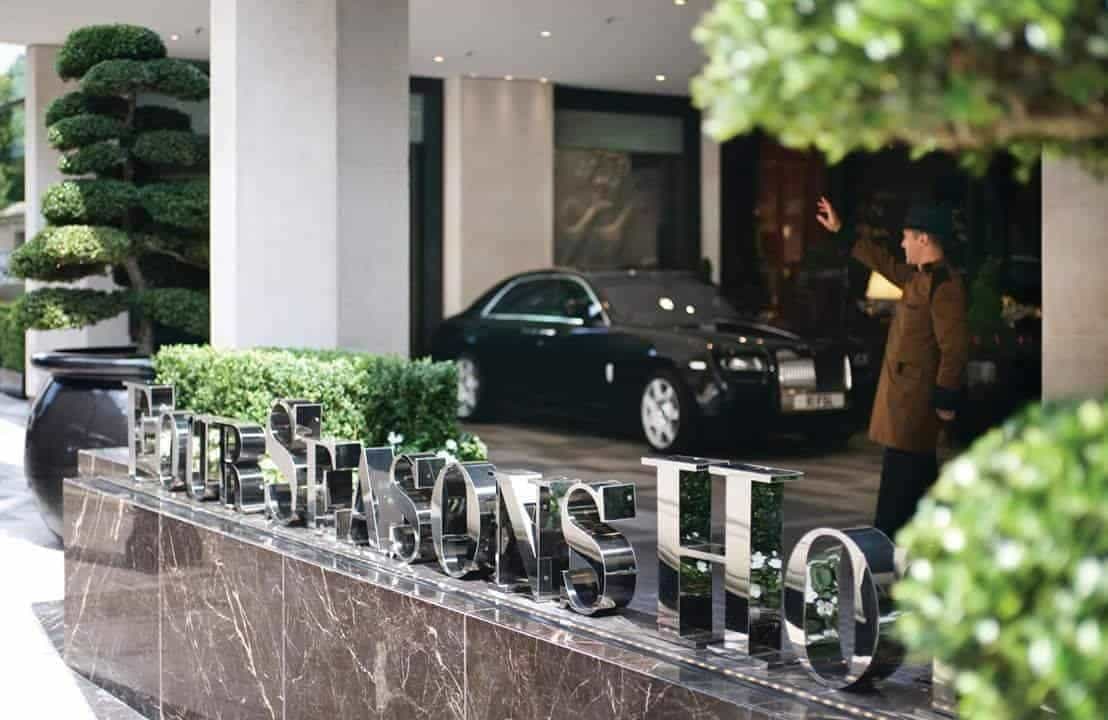 Despite the rain outside, the promise of spring greeted us in the lobby, with fresh greenery, flowers and a budding magnolia making the inside of the hotel just delightful and incredibly welcoming. The beautiful display stood out against the dark panels and romantic, indulgent décor and we soon forgot about the wintery coldness outside as the warm, comforting hotel embraced our chilly bodies.
A suite on the seventh floor
We travelled in the gorgeous leather panelled lift to our suite on the seventh floor, where more wood panelling met us along with marble floors, plush carpets and views across the city to the London Eye.
The welcome in our suite was just as warm, where chocolates, macarons and our logo in sugar paste greeted us before we took a look around. The décor is comfortable, clean and inviting and the little extra touches are what makes Four Seasons hotels some of the best. Jewellery boxes to keep your treasures safe, a popcorn treat left for our daughter who was with us, fresh and fun art on the walls and of course, a tv in the mirror of the bathroom! Which was a really lovely size, with his and hers basins, bath and huge standalone shower.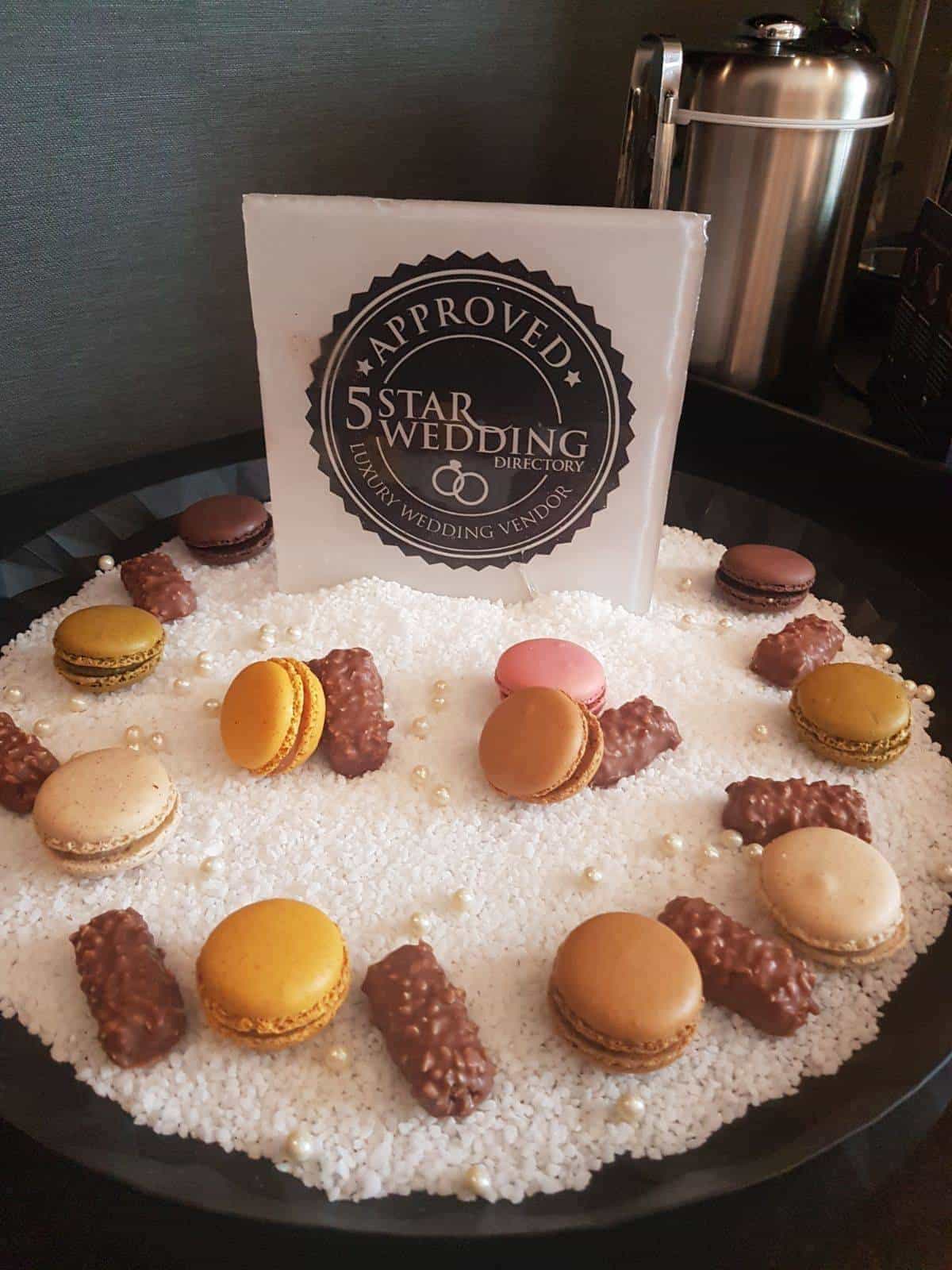 Four Seasons have their own bed brand which they use exclusively throughout their hotels. Silky, plush and warm, I could have hibernated in there for the rest of the winter!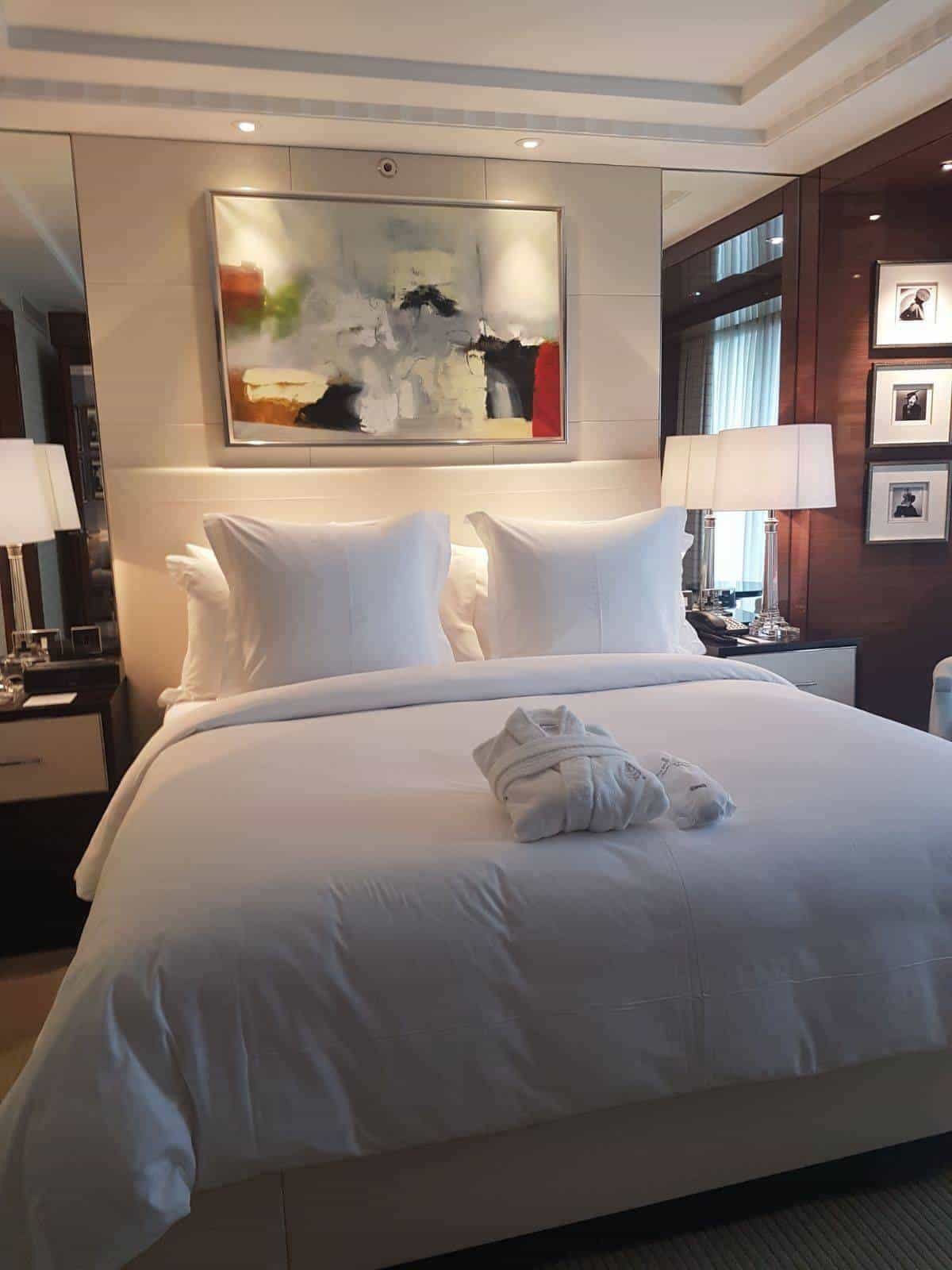 The suite was such a good size for London, with plenty of room in the lounge and bedroom, this would be perfect for a bridal party to get ready. Some of the suites we had a peek at had their own terraces and kitchens which would be ideal for a family get together or hen do.
Spa time…
Four Seasons Hotel London at Park Lane has a beautiful spa, so I headed up there for a facial. You'll find a lot of spas hidden in the depths of basements, but here they've chosen to throw it up at a light and lofty height, right on the top floor of the hotel, which is such a fabulous change. The views over Park Lane make you feel literally on top of the world, floating above the busyness in a bubble of calm.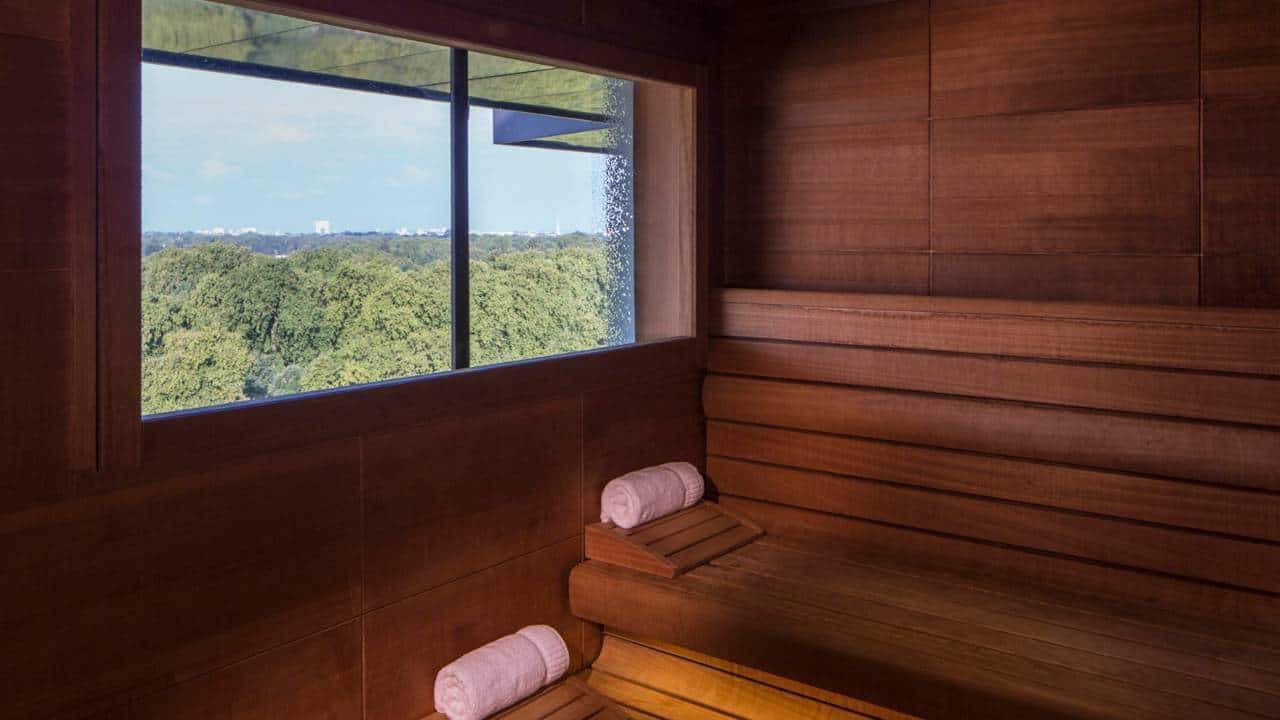 With a warm, refreshing towel and a glass of mint, carrot and papaya juice in hand, I slipped into the softest robe and had a little look round the lovely spa – the herbal steam room, sauna, monsoon shower – before relaxing in the hydrotherapy vitality pool. The spa has the most luxurious white leather chairs, and you can curl up next to a fire and just lose yourself in your own thoughts whilst contemplating artistic sculptures and relaxing.
Time for a facial…
My facial was a gorgeous experience. The room was so delicately lit, with beautiful lighting and views out to Hyde Park. Snuggled under a duvet, my skin was assessed by my expert therapist before I chose a beautifully scented oil and she cleansed, toned, steamed and soothed my face. I could have stayed there all day, but the hour was quickly over and I drifted to a dark booth with a jasmine tea, a cosy fur blanket and some headphones to continue my relaxing afternoon. It was such a treat, so good for a wellness boost and some much needed me time.
Dinner time
Back to our suite with glowing skin, it was time for dinner at Amaranto. A single fine dining space with a restaurant, bar and lounge; we were led through the bar area – inviting, warm and romantic – past a grand piano and to the dining area.
The chef kindly came out to greet us and made menu suggestions, as well as assuring us that he could create anything we wanted, even if it didn't appear on the Italian inspired menu! Stunning service and such a friendly serving team, we were thoroughly spoiled! I took the chef's menu suggestion of lobster linguine for my main, starting with hand-dived scallops, and we were treated to an extra chef's special of truffle risotto, so rich and creamy, and gloriously decadent with in-season truffles. And just to finish an exquisite meal, I had to sample the tiramisu, and it was heavenly, like nothing I've ever had before! As an added bonus, we had an education in wines from the sommelier, Fernando, who is so knowledgeable and shared his wisdom about the background of each wine we had with our courses, starting with champagne, of course…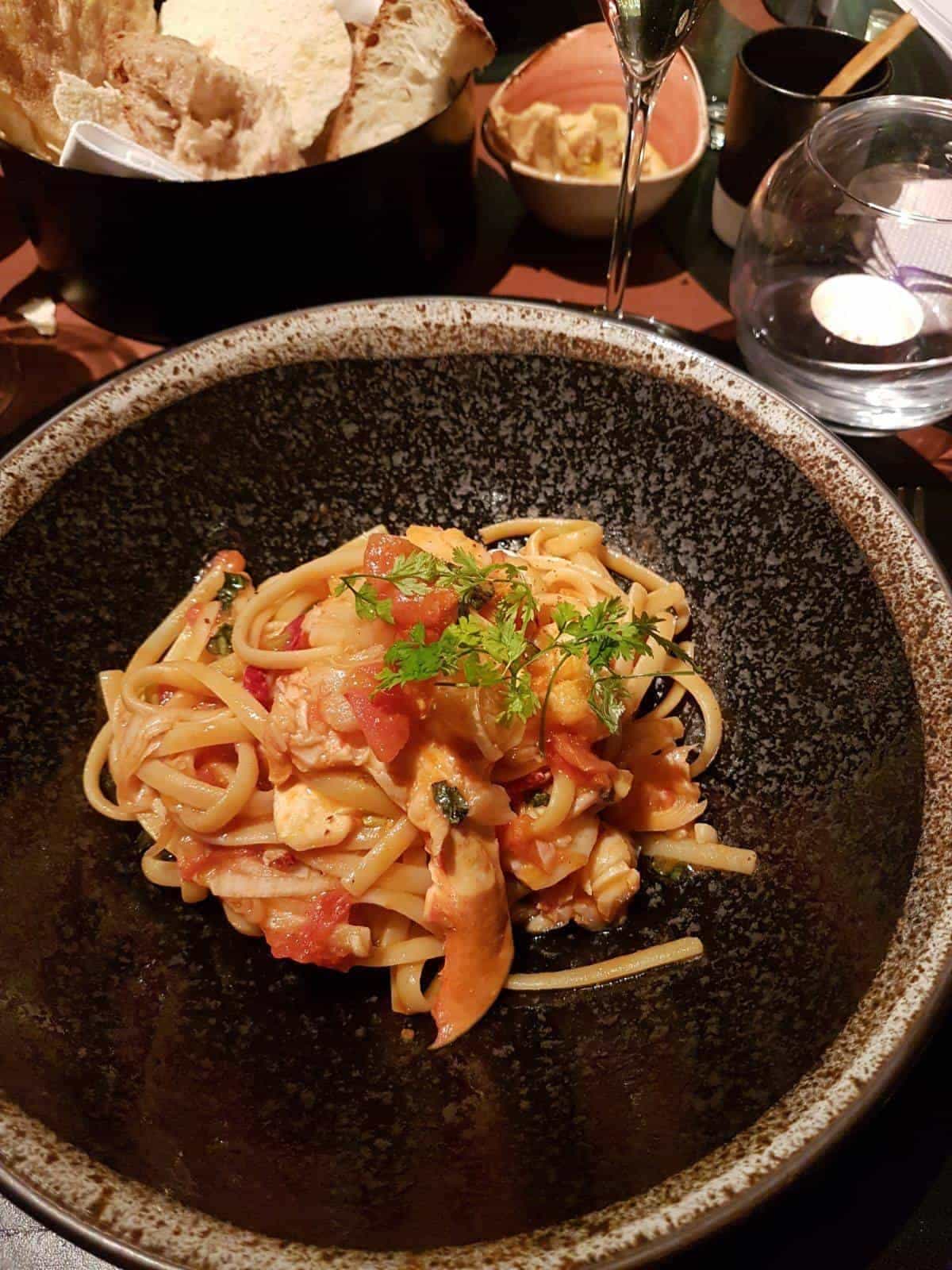 The restaurant also has a private dining area, perfect for smaller parties or a more intimate dinner.
A good night's sleep
It was tough to tear ourselves away from the attentive, friendly staff and lovely ambience, but we dragged our content and happy selves back to our suite which had been turned down ready for bed. We slept so well and enjoyed our breakfast in Amaranto again the following morning, soaking in the atmosphere and the charming staff before I took a tour of the facilities and rooms with Sebastian, one of the managers.
Weddings at Four Seasons Hotel London at Park Lane
Four Seasons Hotel London at Park Lane can host weddings from 10 to 250 guests. There are some truly lovely spaces; the ballroom is just great, really versatile with wood panelling that can be transformed to suit your style. I also loved the Oak Room with its chandeliers, Asian silk folding room dividers and antique sculptures. This room can accommodate up to 80 for a dinner. But if you're after something a bit different, the Hamilton Room has floor to ceiling windows on three sides, with views of Hyde Park and Park Lane. Watching the sun go down on your wedding day around a table of friends in this room would be a perfect end to your day. It can seat up to 50 guests, so great for a smaller wedding celebration.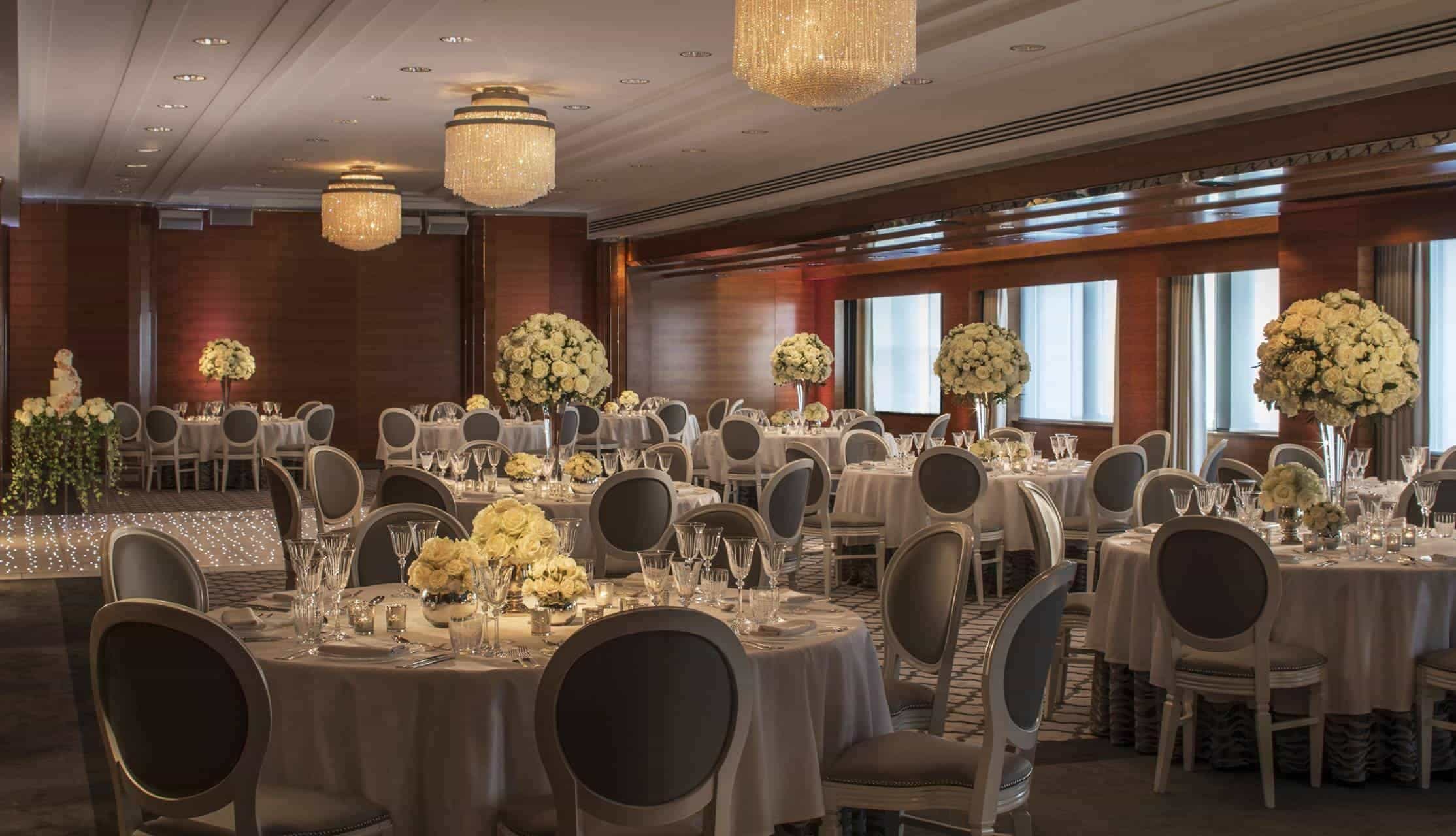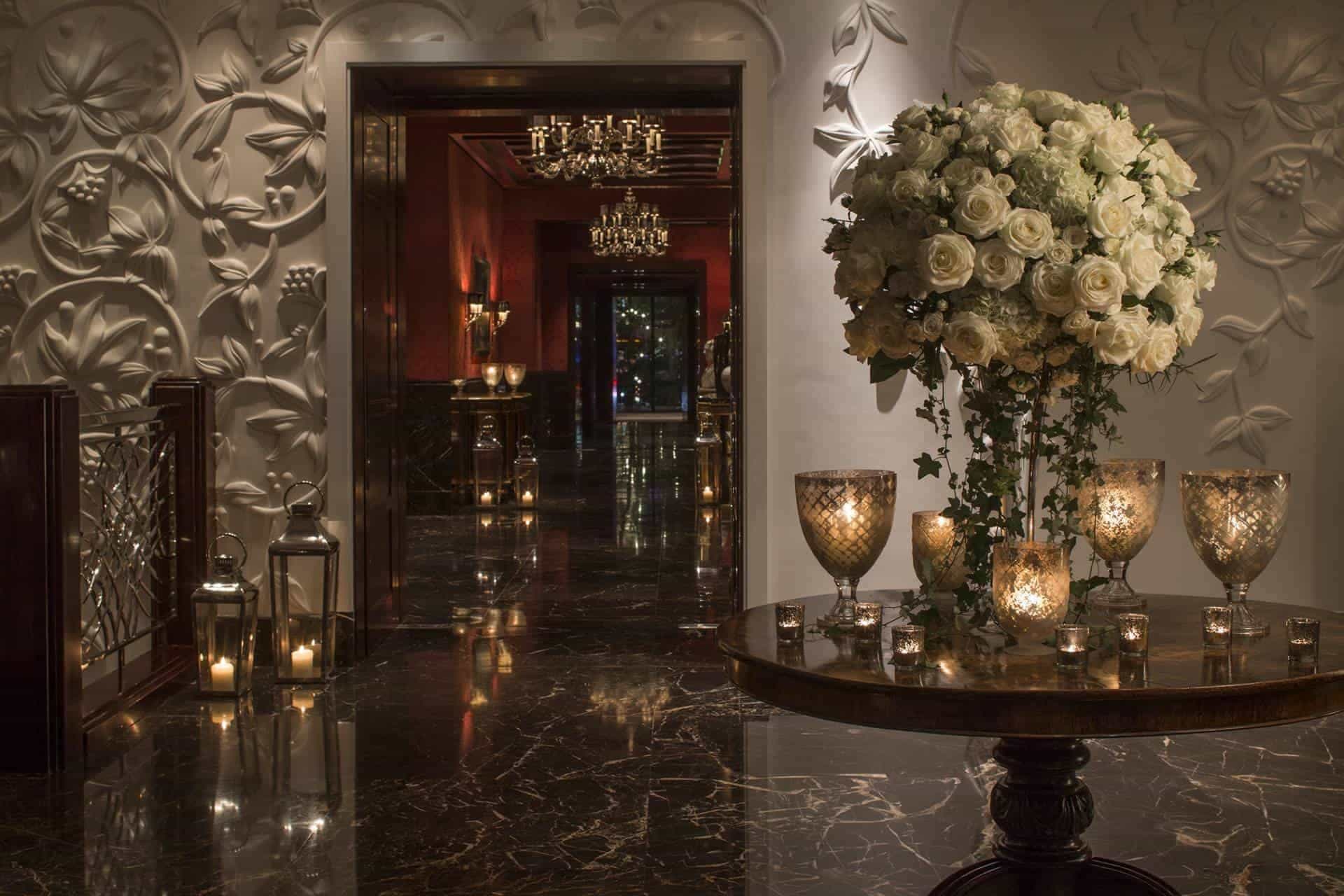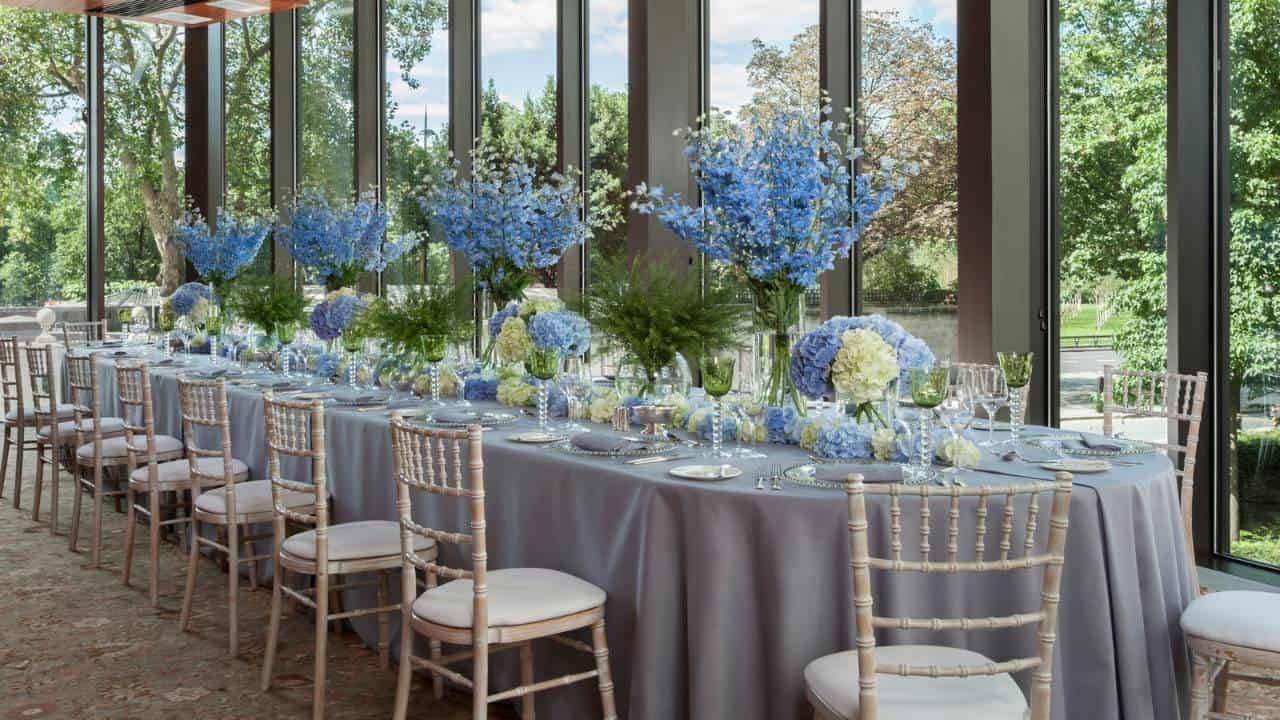 Once again Four Seasons did not disappoint. From welcoming check in to friendly check out we could not have been looked after better, it was a fantastic stay. Thanks to Four Seasons Hotel London at Park Lane for having us!