Rosalind Miller Cakes has been invited to take part in a very special event; the takeover of the iconic Harrods window displays on Hans Crescent by suppliers from the Harrods Food Halls.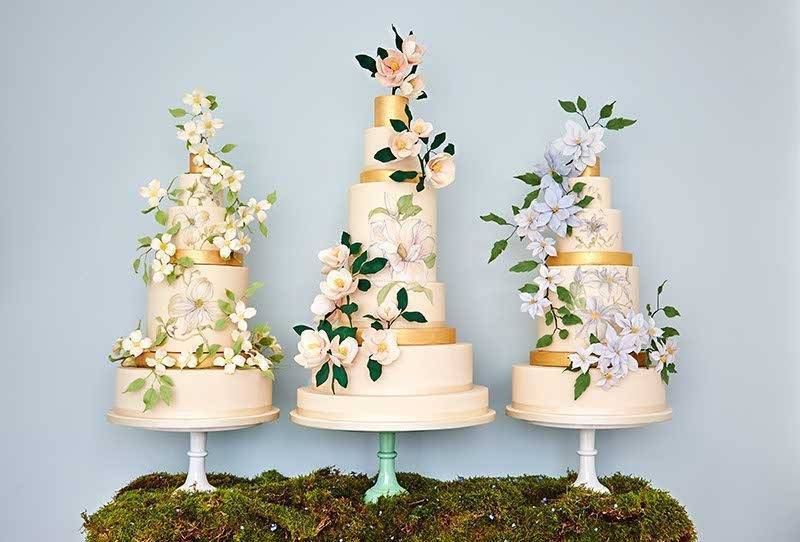 Harrods commissioned Rosalind to design 3 new cake designs for a wedding cake display which was unveiled in the windows on Saturday 21st February, and will be on display for 6 weeks.
The new designs form 'The Botanical Collection', featuring hand painted owers inspired by botanical illustrations, and handmade sugar owers. The Botanical Collection 'Dogwood', 'Magnolia', 'Clematis' by Mowie Kay.
Wedding cakes, celebration cakes and cupcakes are available from Rosalind Miller at

[email protected]

 or phone on 020 7635 5447), and in the Harrods Food Halls at the Bakery Counter and the Food Advisory
Leave this field empty