Brad Pitt and Angelina Jolie have confirmed that Provence is one of the most romantic places in the world, tying the knot at a small intimate ceremony at Chateau Miraval on Saturday 23rd August.
With lavender fields and blue skies that inspired Van Gogh, sun-soaked olive groves, rolling vineyards and delightful small towns, it's impossible not to be seduced by the romance of Provence. With a wealth of different towns and rural areas, each with their own character, whether you're active adventure seekers, love to laze on a beach or want to search out foodie delicacies, there are plenty of ways to make the most of a romantic holiday in Provence.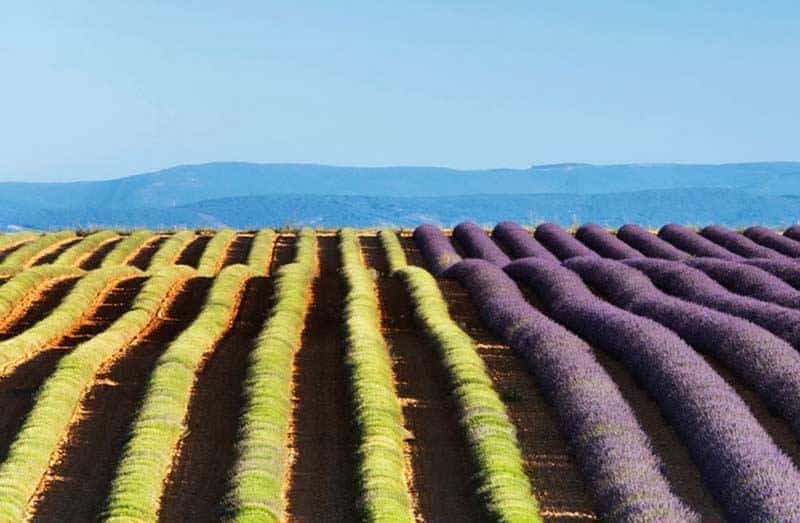 Sample Crisp Whites and Rosés
Established in 2002, the Chateau La Coste in Le Puy St Reparade is one of the more modern vineyards in Provence. The vineyards are found between the Durance and the Mediterranean and between Sainte-Victoire and the Alpilles. Designed by Jean Nouvel, the winery uses the most advanced technology available to create the best wines possible. After a walk over the vineyard's hills and woods, you can enjoy wine tasting, sampling the young but light and aromatic wines that have plenty of character and importance. The region produces fine rosé wines and crisp, perfumed white wines.
See the Sea
Don't miss out on the stunning coves and calanques (white limestone rocks that jut out of the sea) which are distinctive of southern Provence. The beautiful village of Cassis has a spectacular beach with bright turquoise waters and a clean white sandy shore. Cassis' scenic port is filled with boats and overlooked by chic restaurants. Legs can also be stretched along the miles of cliff paths that offer spectacular sea views.
Follow the Cézanne Trail
Explore the artistic history of one of Provence's most popular towns, Aix-en-Provence, by walking the Cézanne Trail (Circuit de Cézanne). The route takes in the town's spots that are connected to the famous artist and is marked by footpath-embedded bronze plaques inscribed with the letter C. Discover Cézanne's father's hat shop, his favourite café, his school (College Bourbon, now College Mignet), his last studio (Atelier Paul Cézanne), and the tranquil Bibémus quarry where he portrayed one of art's most illustrated mountains, Montagne Sainte-Victoire.
Dining Out
Choose any town in Provence for a wonderfully fresh take on traditional French cuisine, with the larger towns having a choice of chic al fresco restaurants or intimate vaulted cellar bars. You'll find excellent fish dishes on the menu including bourride (a white fish stew), and brandade de morue (a salted cod puree). With the Greeks planting olive trees here centuries ago, olives continue to feature heavily in Provencal cuisine so ensure you take the opportunity to enjoy the authentic black or green olive tapenade.
Find thrills in Gorges du Verdon
In the south-east of Provence, along the winding roads through Moustiers-Sainte-Marie, you'll find the dramatic Gorges du Verdon, a canyon whose sheer cliff faces drop into frothing turquoise water. Adventure seekers can hike the canyon but, for a real thrill, canoeing its narrow causeways will really let you feel the power of nature.
Discover Medieval Monuments
West of Avignon and north of Nîmes, the sun-drenched Uzès is a bustling market town that woos you with its cafés and Medieval architecture. Its Tour Fenestrelle, a forty two metre Romanesque tower, is visible from most parts of the centre-ville. Don't miss the Duché, an eerie 11th-century château, with three towers and a dark dungeon.
Explore Alpilles
The Alpilles National Park is ideal for hiking and nature-trailing, thanks to its abundance of flora, fauna, and quirky limestone rock formations. A sightseeing flight offers a bird's-eye view over its lavender fields, rocky gorges, and trellised vineyards. For an alternative angle on the region, try the four-hour hike through Eyrague's bamboo forest, where over 260 varieties of the immigrant plant thrive.
Where to Stay: Set in beautiful gardens, with private pools, first class interior design, al fresco dining facilities and with their own quirks and personality, the luxury properties provided by CV Villas perfectly complement the opulence of the south of France:
La Petite Gordes Set beside the hillside road to Gordes, within easy strolling distance of its cobbled streets, cafés and cathedral, this little stone house combines the best of town and country living. With private pool and open stone fireplace the villa is ideal for couples looking for a luxurious but authentic stay in Provence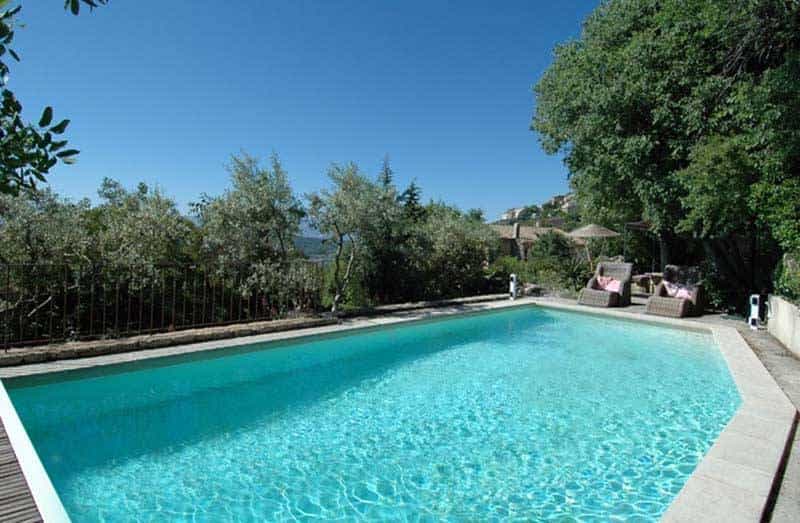 Le Mas d'Isabelle A splendid driveway lined with palms is the introduction to this beautifully restored Provencal 'mas'. With soft green window shutters, leafy pergola-shaded terrace, and long lawns, the villa is a blissful blend of past and present comfort. A swimming pool, twelve metres long, takes pride of place in the garden, privately screened with hedges and served by a pool house with shower and fridge. One kilometre from the villa's semi-rural setting is the pretty village of Mollege, with local shops and a couple of good restaurants.
Getting There: Getting to Provence is easy; take a relaxing road-trip through France or jump on the TGV Méditerranée which links a number of Provence towns (including Aix-en-Provence) to the rest of Europe. However, if time is of the essence, it's only a two hour flight from London to Marseille airport.