We all love the romance of a country wedding. The village hall might be a perfect venue or a traditional styled marquee surrounded by a carpet of wild flowers. Strings of colourful bunting waving in the breeze, tables covered with vintage linens and pretty jam jars filled to the brim with scented flowers or terracotta pots of lavender.
On arrival guests can be served Champagne or Pimms and canapés on the lawn. There may be a small band playing, a string quartet or even a harpist. For maximum visual impact a few pieces of antique furniture, a chaise lounge, a traditional salon sofa or a pair of gilded chairs and these make for some fabulous photos.
Afternoon tea can be served. Tables adorned with platters of delicate sandwiches and savouries. Cake stands overflowing with cakes and scones with local jams and clotted cream, pots of pretty cake pops followed by bowls of English strawberries and fresh cream. Maybe some jugs of cooling ginger beer with fresh mint and some good quality tea served from vintage china pots.
The wedding cake can be cut and given to guests in little gift boxes with ribbons to take home.  As the evening party progresses and candles in glass jars are lit, a hog roast or maybe a barbeque fits in with the country wedding theme washed down with jugs of pear cider and fruit punch and real ale for the men.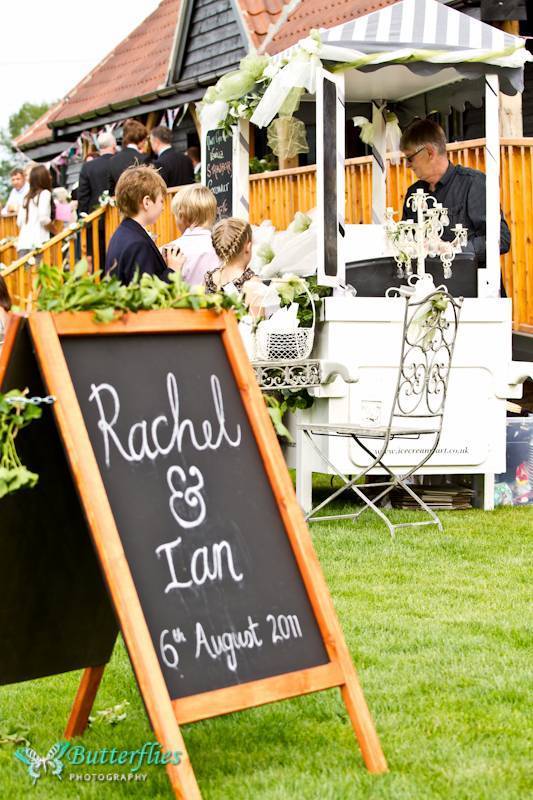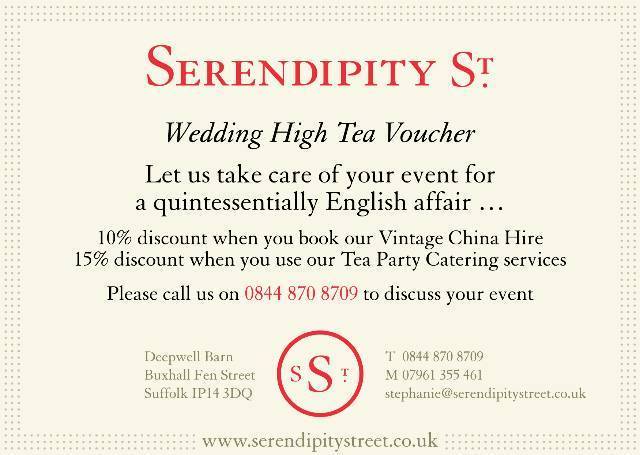 Serendipity Street caters for afternoon tea wedding receptions with an extensive range of vintage china, silver and table accessories.