What's the dream backdrop for your wedding? Rolling hills? Azure sea? Crashing waterfall or spectacular mountains? If you're looking for a wedding with a view, we've rounded up a few of our favourites to give you some inspiration for that picture perfect day.
Beach vibes
For a perfectly laid back, dreamy day, there's no place like the beach. Saying your vows with the sand between your toes and the gently lapping waves in the background, could there be a more romantic location? Is there a beach that means a lot to you as a couple? At home or abroad? Or are you looking for that perfect paradise? Punta Cana in the Dominican Republic is idyllic, as is Rosemary Beach in Florida. Or how about the Sapphire Riviera in Cancun?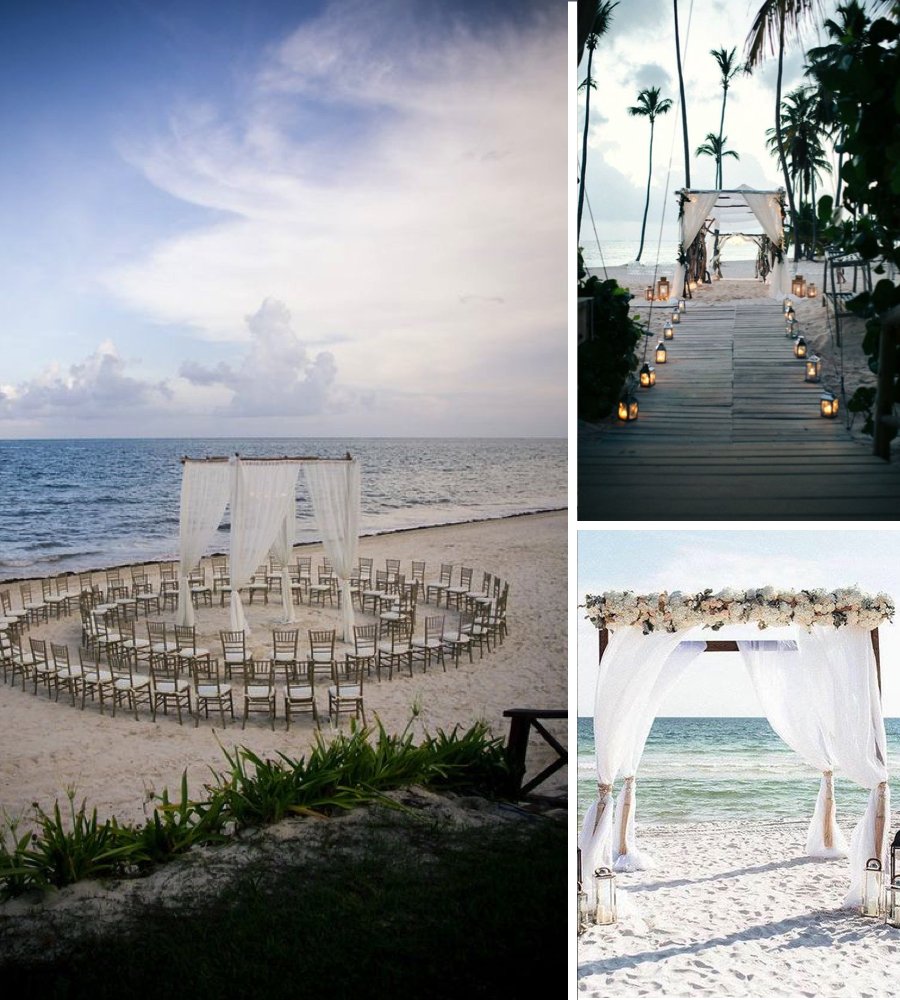 Mountain views
Breath taking panoramas, clear air and feeling like you're on top of the world – what a way to start your married life together! How about the Rocky Mountains? Or Yosemite National Park? And I have a soft spot for the vineyard at Malibu Rocky Oaks, with their mountain top ceremony space.
Meadow space
A summer wedding in a gorgeous wildflower meadow has carefree English country wedding stamped all over it. Coworth Park in Ascot has a ten acre wildflower meadow, wildflowers by a lake at The House Meadow in Kent and Hush in Norfolk can create your very own wedding festival in their secluded grounds.
Sea for miles
Now we've mentioned beach weddings, but how about a sea view ceremony? Perched high on a clifftop or grassy knoll, looking out to your eternity together across the endless ocean – what a metaphor! Maui in Hawaii is just beautiful, Le Ciel in Santorini is perfectly picturesque and I adore Sirenis Sea View Country Club in Ibiza.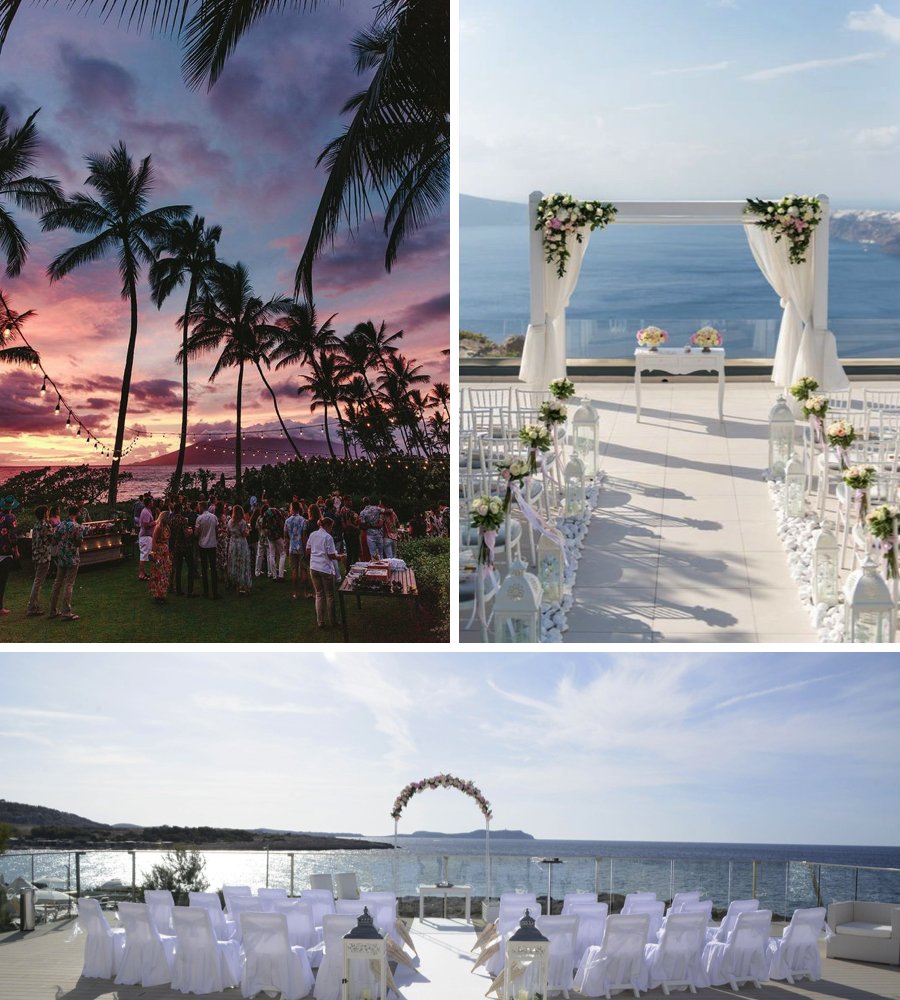 Woodland hideaway
If you're more about the cosy corners than the wide open spaces, how about a woodland wedding? Getting married lost among nature has a truly earthy, basic feel, but that doesn't have to mean it's not luxuriously beautiful. Search for a gorgeous forest – Rattlesnake Ridge in Seattle has masses of thin trees that make for a lovely backdrop, or go for dense woodland and a rustic vibe somewhere like Harvest Moon in Scotland, or opt for the full woodland experience next to a babbling brook, with light filtering through the trees – Dartmoor is the perfect place!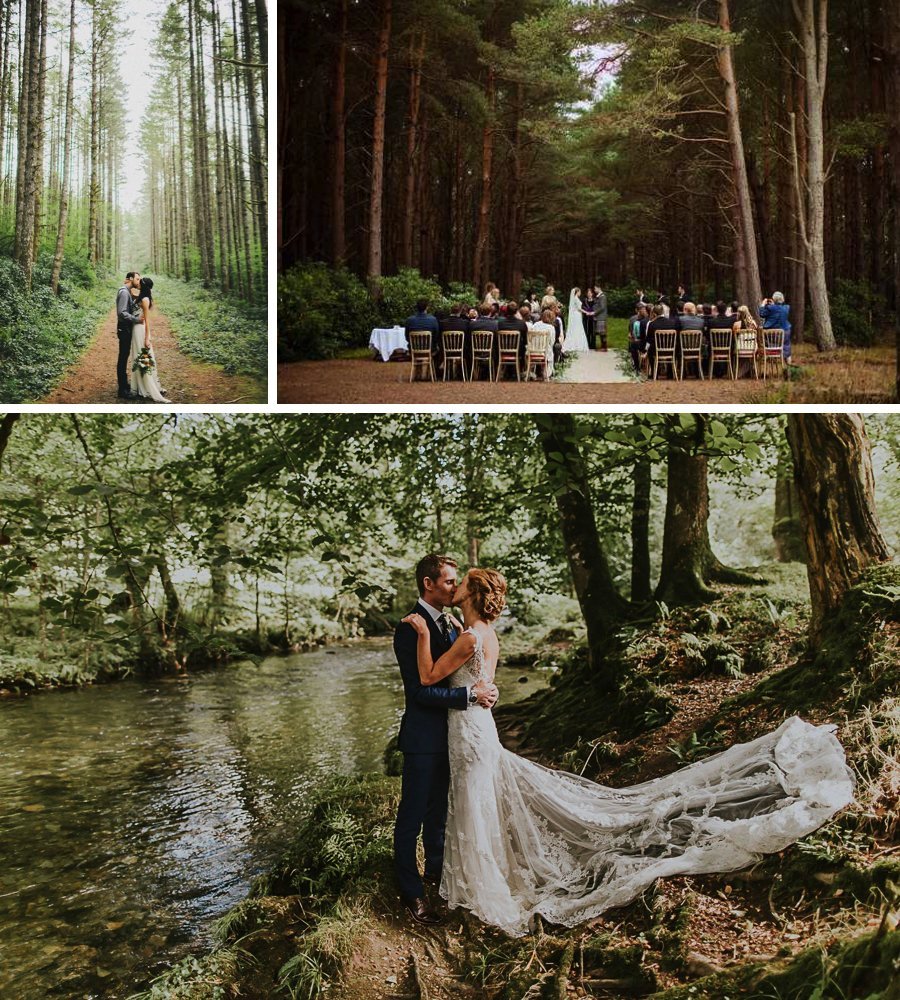 And if you don't fancy your wedding outside, but are longing for some awesome photos, why not take a trip out to a location to get some great snaps. It doesn't even have to be on your big day – why not spend your wedding day celebrating, then take the next day to get some relaxed, happy images, without having to worry about getting back to your guests.