Photomad
---
About
Photomad is one of the most famous photoshooting and cinematography teams in Greece.
Our motto is that pictures worth a thousand words. We are four people, who love our job and focus on weddings using state of the art equipment. Through our camera, you can see our passion for our work. We are outgoing, sociable and all this can be experienced in our jobs as high-quality photography is being an important asset.
---
---
Over the years, we have captured weddings and various unique moments of people's life all around Greece and all over the world. Different landscapes with eye-catching photographs include Meteora Mountain, Santorini sunset and other Greek islands, all of which can be explored in our website www.photomad.gr.
In each and every wedding, four professionals-two photographers and two cinematographers- take part in. We really care for and love our job and every aspect of it.
---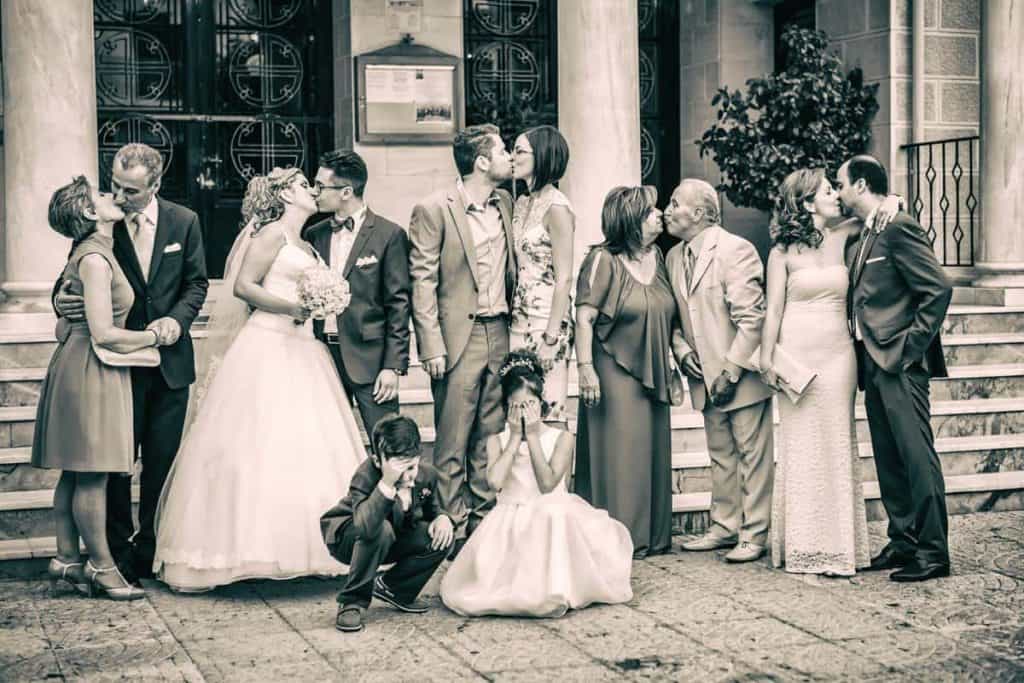 ---
The most significant feature of our work is the real, truthful connection we develop with our clients. Through all these, we have realistic-spontaneous photos, however, perfectly styled.
Another important feature of our job is cinematography. In this part, the couple itself plays the leading role in their wedding. The final video the customers get is like a real film.
We like to be the observers of the whole wedding procedure so as to achieve a unique result. Thus, the real feelings, overwhelm, happiness, emotional moments all are captured in our camera. The fun part of this special day, with all the awkward moments, is enclosed in the film.
---
Additional Information
Services Photobooth Wedding Album USB Styleshoot Destination Weddings
Isidoros & Dimitra
Slideshow photomad 2018
Lazaros & Fei
Aris & Andria
Contact
47, Al. Panagouli
Nea Ionia
Athens 14231
Greece
https://goo.gl/maps/3pm5b7MKg4F2

Reviews

Leonardo
UK
Perfect
Dimitra Rapi- Excellent proffesionals, good guys who love their job. Thank you from the depths of my heart for everything you have dealt with in our wedding and the Baptism of our daughter. It felt like it was your wedding. Without any sign of boredom they advised us throughout the reception so as to have the best result. They were there from the very first moment the whole team everyone in the part. I just love you!!
January 2019
Did you find this review helpful?
1
0

Chris
UK
Lovely people,
Eirini-varvara Kourtaka- Lovely people, professionals that every bride should have in their wedding day!!!! Thank you for this lovely day, we had a great time and your work was amazing!! Unique experience! We can' t wait to see you again!!
January 2019
Did you find this review helpful?
0
0

Jane
UK
Amazing
Antonia Balta- A nice "gang" you have there, guys. Always ready to go to "war"!! There is nothing you can't capture in every demanding script you have the experience, the equipment and the right ideas to take it one step forward and make it happen. Always the best choice not only for "planned crimes" but more. Well done, congratulations!!. Thank you.
January 2019
Did you find this review helpful?
0
0