Located above the hills of Kandy, amongst an extensive tea plantation, the hotel oozes colonial charm and old world glamour.
Think G & T's on the terrace at sunset, languid afternoons reading by the pool, and morning garden strolls accompanied by the in-house Labrador.
Having been recently renovated, two new rooms have been added and the final one is due to be finished at the end of December.
Ellerton is the ultimate destination for a romantic, healthy and tranquil honeymoon. With fresh local food, no TVs, cycling trails and plenty of opportunity for walking, the hotel provides a fantastic spot to completely switch off and an alternative to huge, impersonal resorts.
The hotel is a beautiful boutique hotel nestled in a tea plantation, high in the hills above Kandy in Sri Lanka. Surrounded by beautiful natural landscapes and furnished in a classic country house style, it retains the character of the colonial times in which it was built, with an informal and relaxed atmosphere, warm service and timeless charm.
Whether it's touring the neighbouring tea plantations, visiting Kandy's renowned botanical gardens or gasping in awe at the Temple of the Tooth, several of the island's tourist attractions are a mere 30 minutes away and the cultural triangle to the north is only 2 hours away.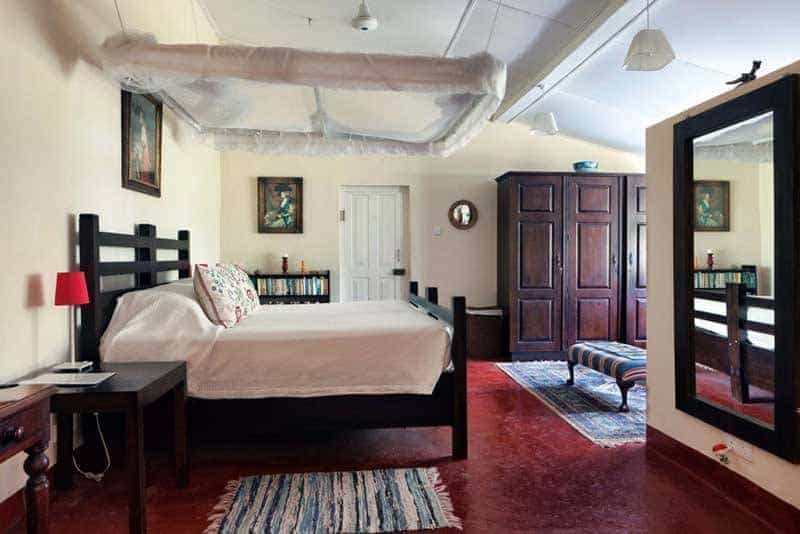 For the active honeymooners, the hotel offers miles of roads and tracks amongst beautiful scenery for walking and cycling, as well as free bikes and a resident walking companion in the form of Ben the black Labrador.
Aspiring photographers and keen birdwatchers will be delighted by Ellerton's gardens, which are brimming with tropical flowers, exotic butterflies and colourful rare breeds of birds.