Akira takes us on a magical journey with his kimono inspired designs.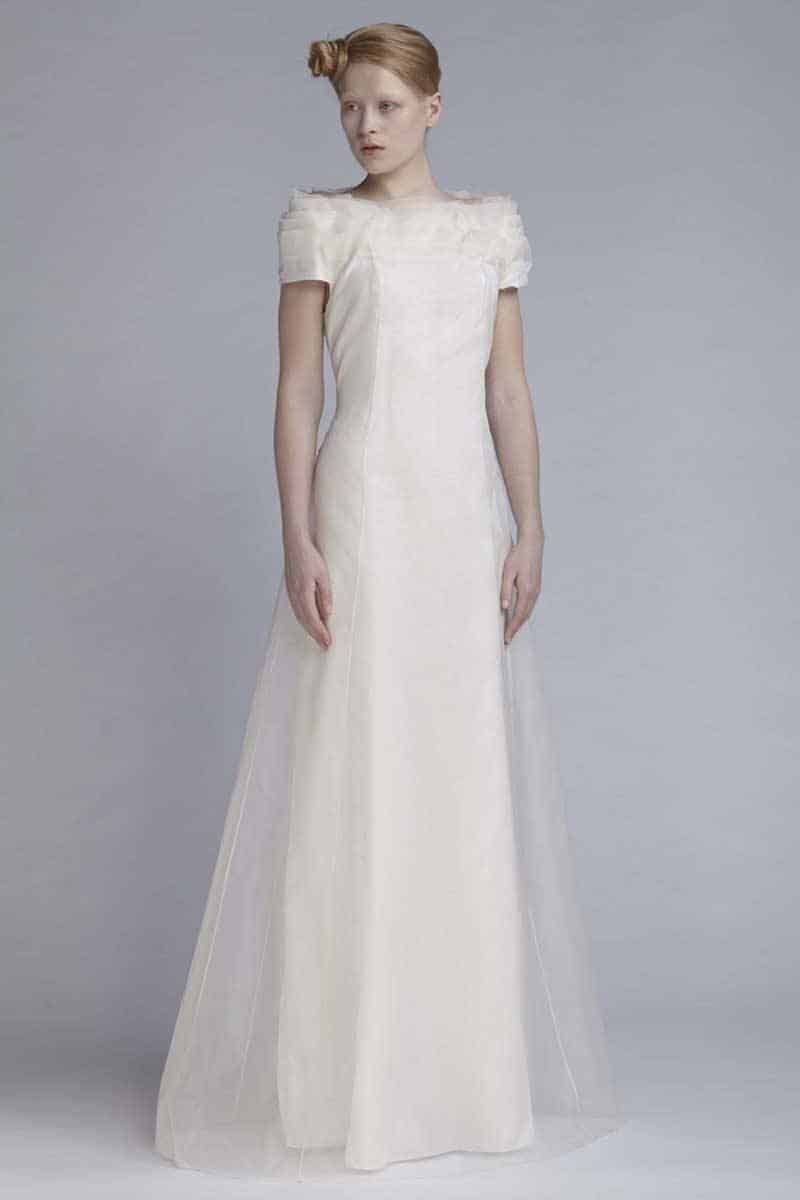 This time with contrasting patchwork panels and his now signature spiral shibori knots giving an otherwise unstructured garment shape and definition.
Which embroideries and beading are found on front of dresses and shoulder details give the illusion of soft shoulder pads.
Long Shibori knotted dresses resonate an almost regal elegance.
Encrusted glass gardens of beading and beautiful embroideries turn up on soft felt coats with unusual and unexpected colour combinations, hailing Akira as a true individual.