From trench to check to chic
Flash back to the early 2000s, Burberry trench coats and fake Burberry check filled the streets. It appeared that the high class fashion label had been hijacked by a culture that got it banned from many football stadiums and other venues.
But wind back to Burberry's beginnings and this picture is a far cry from the humble family run business launched as an outdoor attire company back in 1856 in Basingstoke. 21 year old Thomas Burberry, a drapers apprentice, showed great skill, developing gabardine, a hardwearing, water resistant and breathable fabric. Revolutionising outdoor clothing and rainwear, the trench coat was soon born and patented by Burberry, made from gabardine and fastened with a belt.
Setting its place in history
The trench coat served the military during the early 20th century as well as clothing polar explorers. The first man to reach the South Pole in 1911, Roald Amundsen, was decked in Burberry, as was Ernest Shackleton during his 1914 expedition across Antarctica.
Burberry was here to stay and during the 1970s and 1980s Burberry started to produce a larger range of clothing for men, women and children as well as accessories. These products led to the growth of the brand, with the classic check lining making its way out from the inside of the trench coat and becoming famously renowned.
Losing its luxury
But with the instantly recognisable brand becoming affordable, its luxury appeal began to wane, and celebrities who weren't reaching the heady heights of the A-list diluted its appeal to the stars.
And then came the counterfeits… Burberry had travelled a long way from its respectable beginnings. But its turning point came in 2006 when American CEO Angela Ahrendts appeared on the scene. Together with Creative Director Christopher Bailey, they carefully streamlined, centralised and went back to their roots – trench coats.
New audience, new vision
Appealing now to younger customers, Burberry was the first to live stream their shows and let customers order from the runway. Adding details to his designs to keep a unique edge, Bailey managed to increase the intrigue and desirability of the products, adding trims, buckles and accent fabrics.
Burberry gathered many celebrity fans – Kate Middleton, Gwyneth Paltrow and Keira Knightley have all chosen to don some Burberry – whether bags, rainwear or the catwalk Burberry Prorsum line. 2014 saw a 12 year old Romeo Beckham appear in a Burberry advert, sporting the iconic Burberry check as a soft, luxury 'icon' cashmere scarf. It would appear that the tables have truly turned.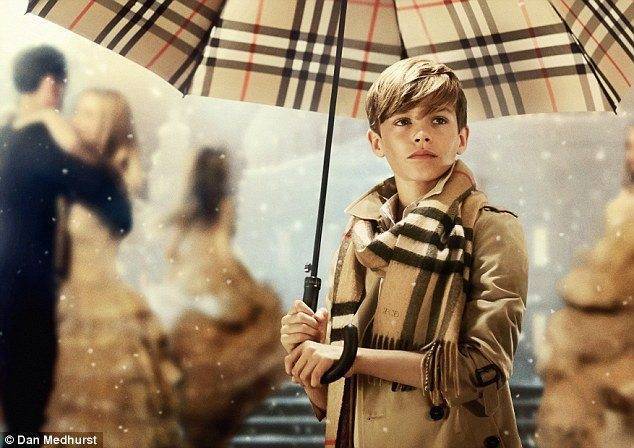 The new collection
The September 2017 show saw Burberry back where it belongs, at the cutting edge of fashion. Bringing its classic check back into the limelight the collection showcased, 'An unexpected mix of textures, colours and silhouettes'.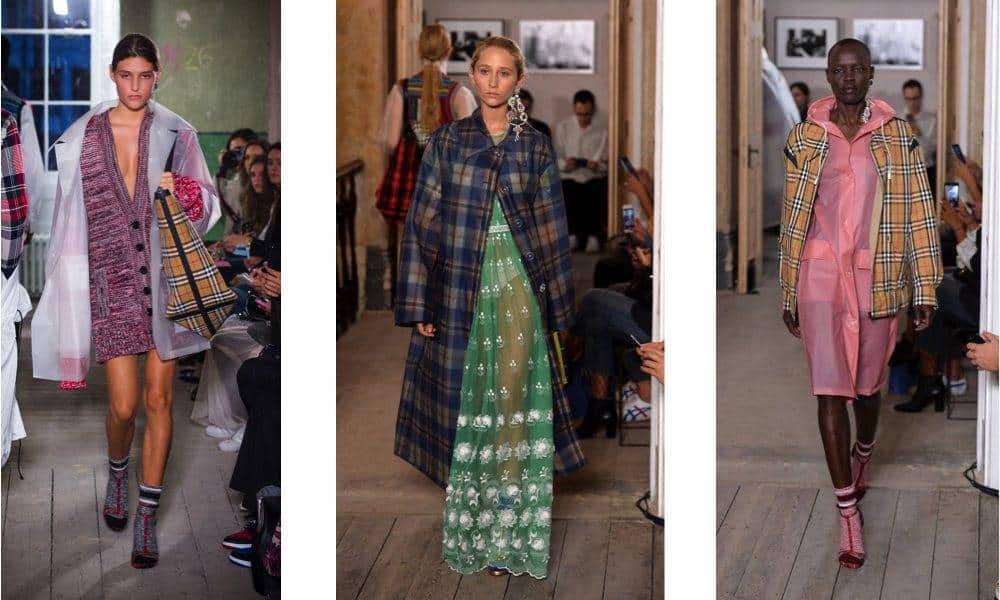 Bailey himself explained, 'This collection finds the humour, and the beauty, and the pathos, and the sheer glorious eccentricity of the British way of dressing.'
Burberry's back on top – what will it produce next?