Vintage inspired and luxuriously decadent, forest green sits elegantly next to a shining gold accent. Reminiscent of velvets and silks, forest green has a darkly lush texture that needs natural, earthy accompaniments to boost its depth. Pairing it with gold gives it a regal feel, with a traditional sparkle and golden glow to add some magic. I adore this marriage of forest gold and green for a wedding colour palette. Perfect for a winter wedding, here are some of my favourite ways to incorporate the palette into your day.
Flowers and fashion
Gorgeous in green, let your bridesmaids dazzle in block colour – or throw in some white to lighten it up. Gilded leaves and golden flowers add sparkle to a bouquet, and for a flash of the forest, why not pop on a pair of green velvet shoes, trimmed with gold to match your palette perfectly.
Design and décor
Pairing the palette with white adds some freshness, so white linens make the forest green really pop. Golden fairy lights are your best friends, and geometric shapes add an Art Deco vibe. Golden or orange coloured glassware is a really clever way of adding gold to your tables, and what about a green cake… do you dare…?!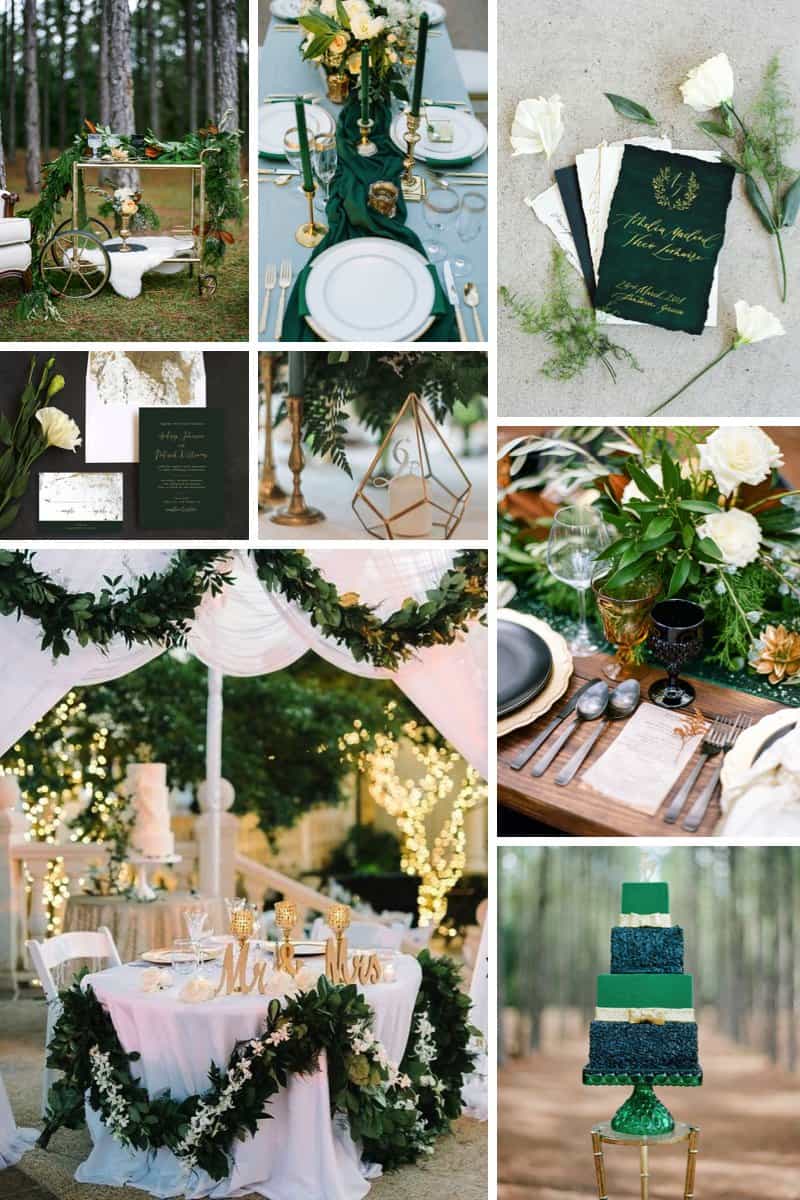 I love the fresh and natural feel a forest green palette brings, and teaming it with gold is a true winner. Why not add some pine scented candles for really boost the theme? For more colour inspiration, head over to our colour palettes page.