Wedding planners Valtueña created a spectacular pre-wedding party for their clients, celebrating in style, in Spain.
Gorgeous couple, L&H were after a huge, informal but super stylish event to celebrate with friends before the big day. The August wedding was to take place in the countryside of Catalonia, and they wanted a pool party, overlooking the sea.
The beautiful weather made the setting even more spectacular, with gorgeous white modern Mediterranean Masia, overlooking the ocean, with an amazing infinity pool.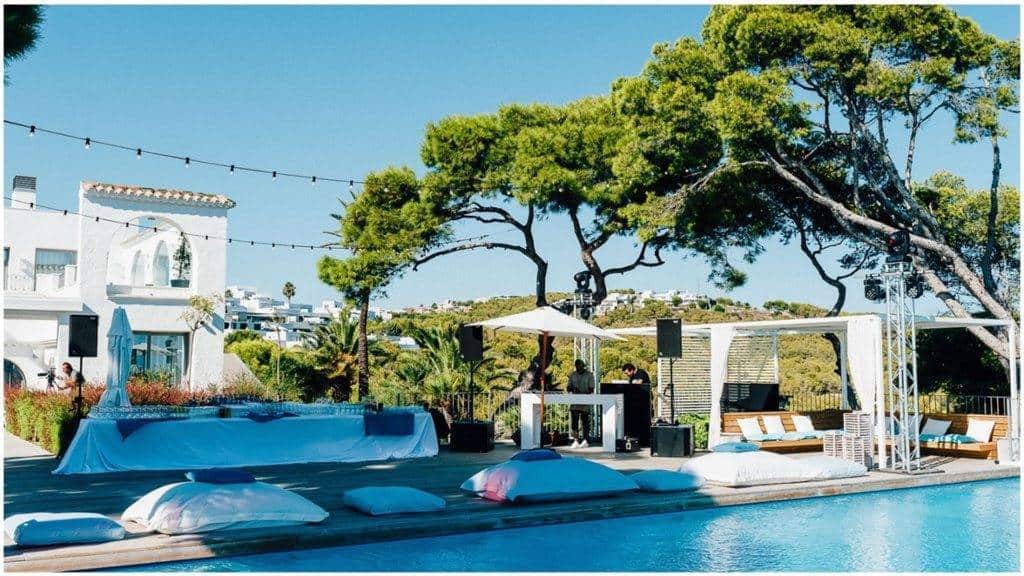 Gorgeous, cool, fresh lemonade greeted guests arriving from all over the world, including Egypt and the UK.
A whole host of different food choices was created – salads, olives and cheese, delicious healthy juices and an impressive main feature, which the guests just loved!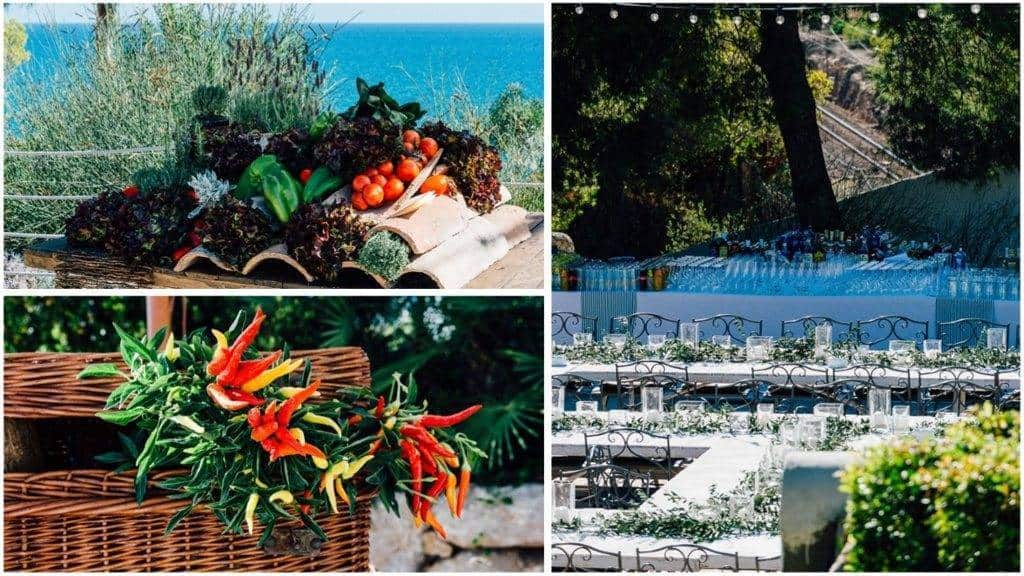 The venue was totally personalised, with long tables in the shape of an L and H – their initials – laid out. Mediterranean themed decorations created the perfect atmosphere, with olive leaves, lavender, rosemary and wildflowers as well as lots of candles and seasonal fruits.
Guests really loved the amazing variety of huge and delicious paellas!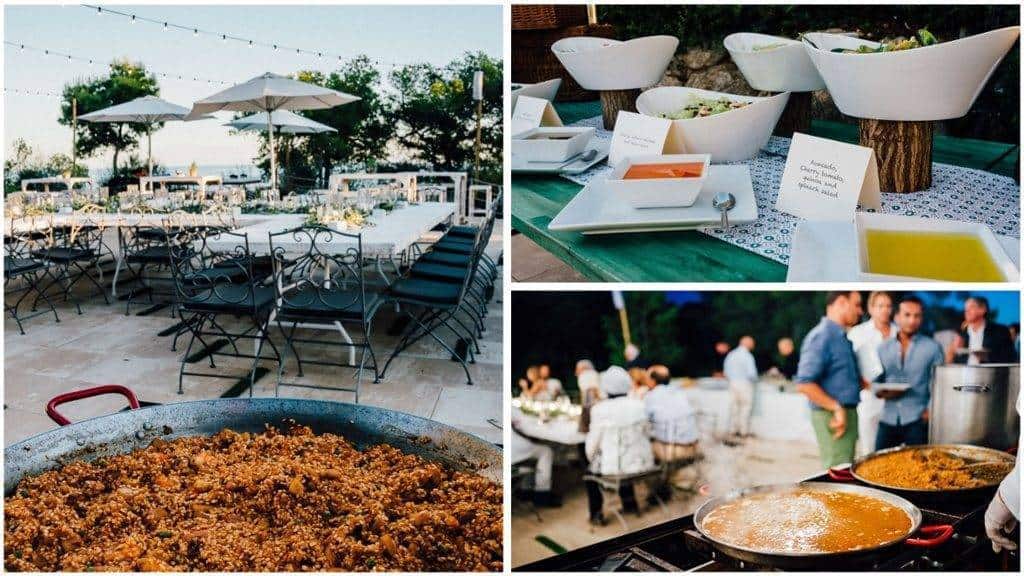 The Spanish sunset was truly spectacular and a magical atmosphere was created for guests by DJ Ramy DJunkie, from Egypt.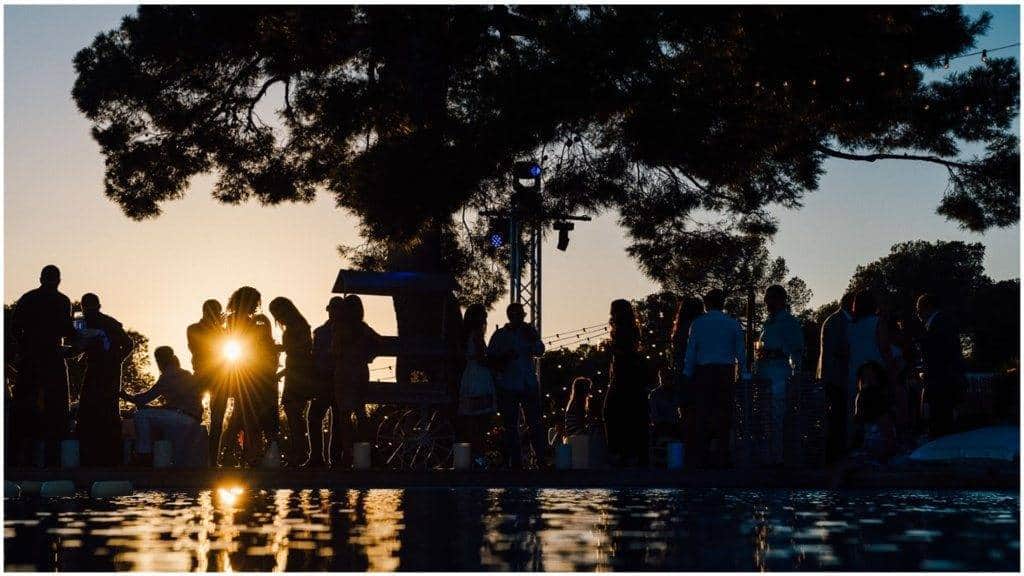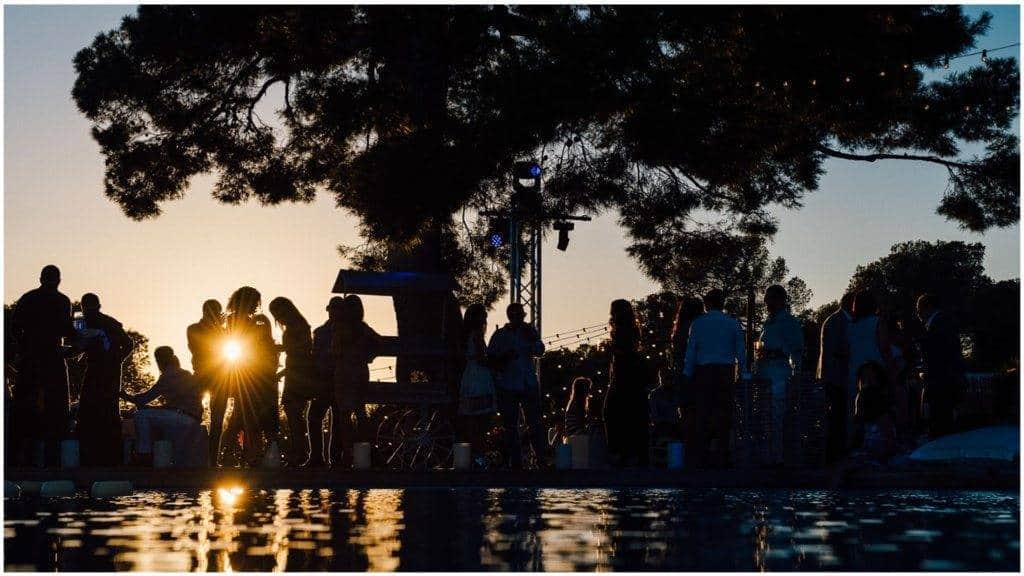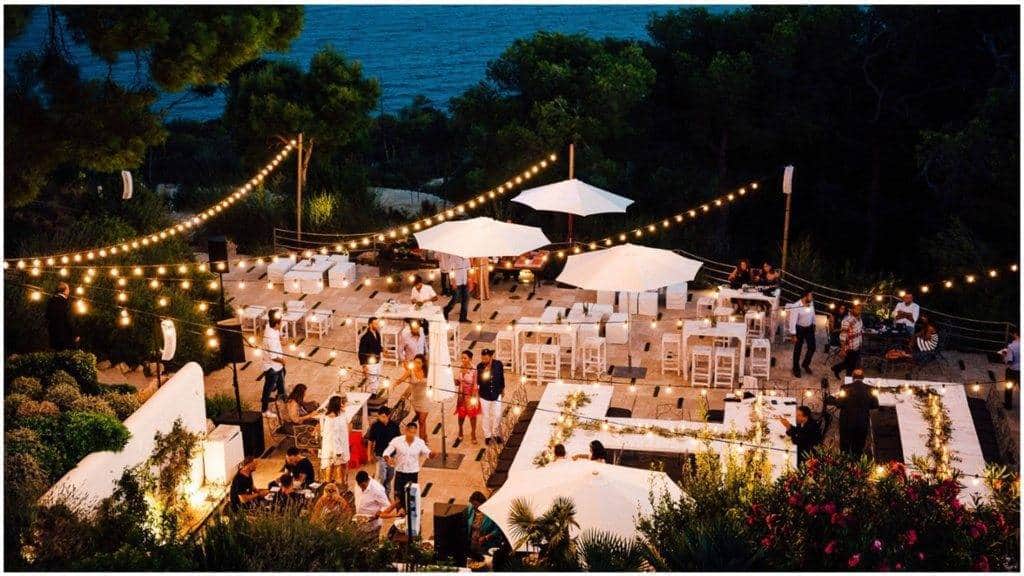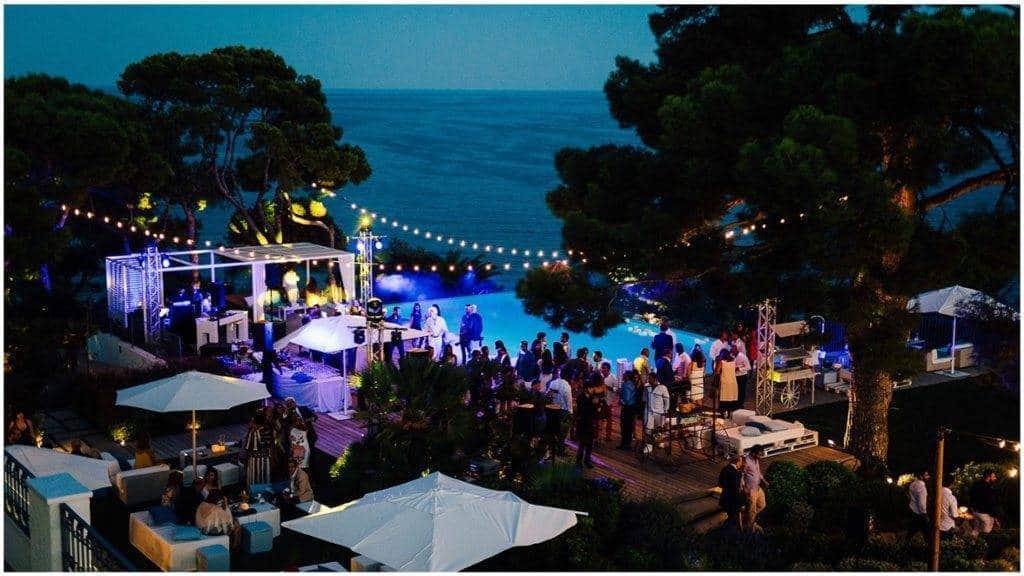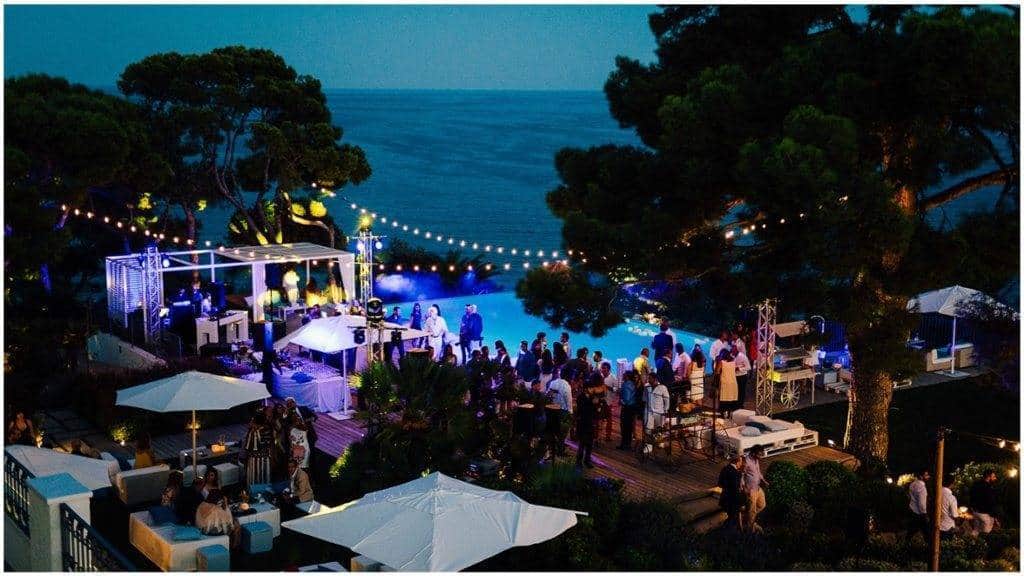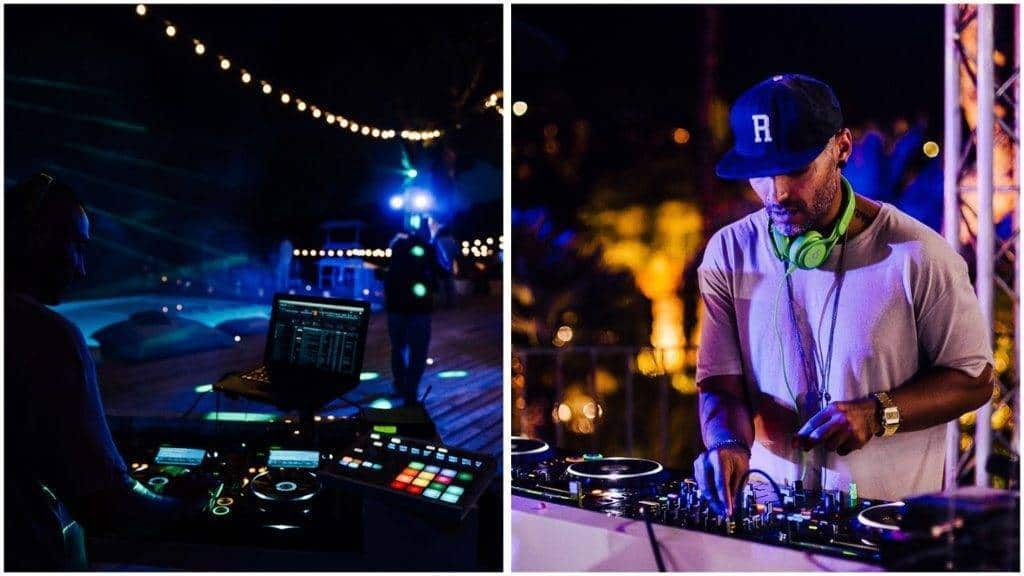 The Live Experience Show was a highlight of the night, performed by Micah (violin), Ruben Moran (saxophone) and Manuel Moore (electric guitar). Flown in from Ibiza for the pre-wedding party, this trio delivered a magical show!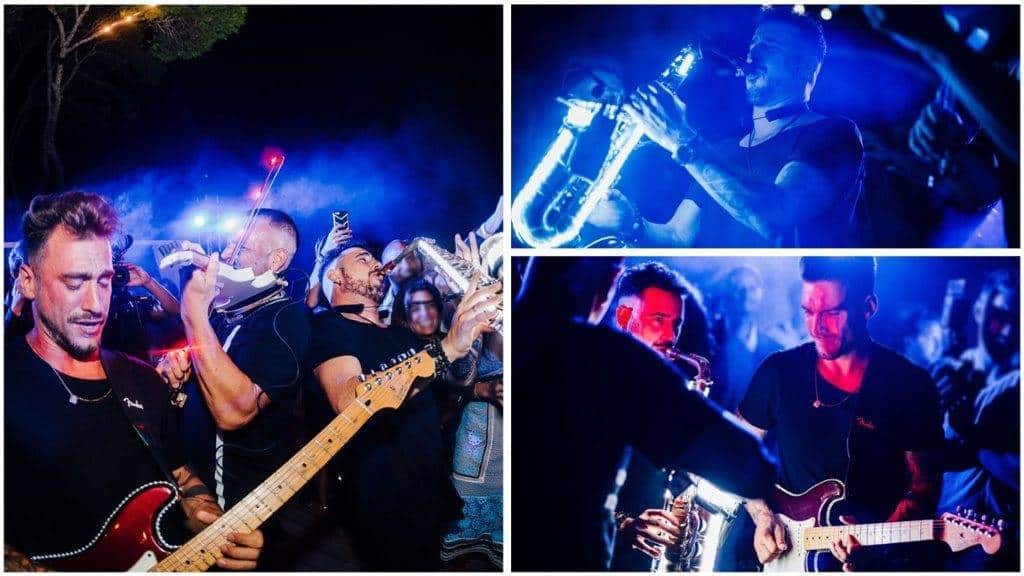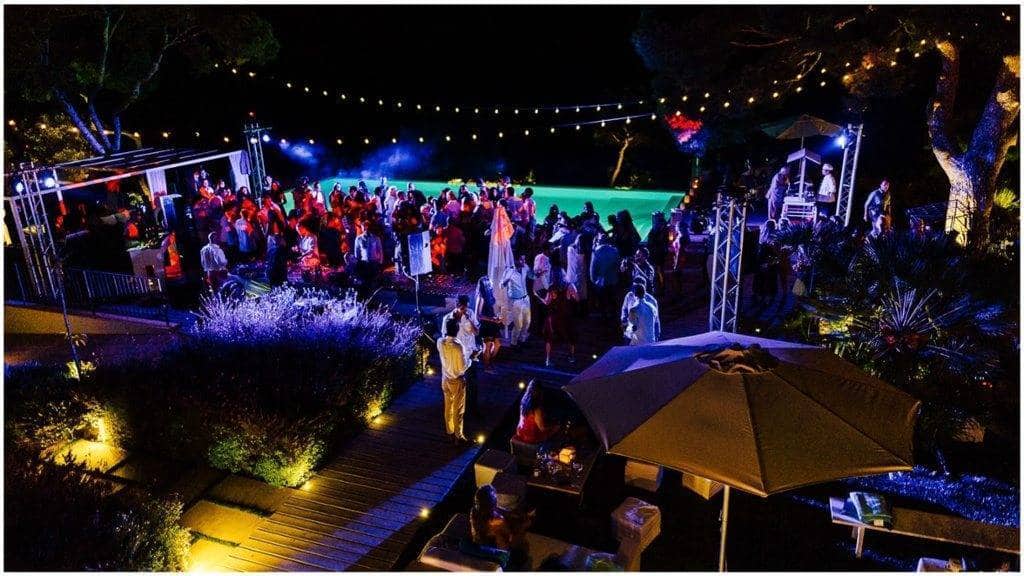 A truly magical evening and a wonderful celebration!
Suppliers:
Food and Drinks – Ester Conde / Flowers – La Floreria / Photography – Manel tamayo / Videography – VisiondPelicula / Furniture – Nuovi Piatti / Venue – Masia Casa del Mar
Valtueña IS A TRUSTED MEMBER OF 5 STAR WEDDING DIRECTORY.