Our friends at Spain4Weddings are the experts in creating beautiful Spanish wedding celebrations. They can help your fantasy wedding become a reality at one of these beautiful historic wedding venues in Spain.
Historic luxury venues
In a country as old as Spain, there's no shortage of beautiful places to get married that is also rich in history. Whether you want to go the more traditional route or have a ceremony off the beaten path, here are three venues in Spain that are all beautiful and historic places to have a destination wedding.
Mallaui
An elegant wedding venue that has hosted countless brides and grooms since its construction in 1925. Take a step back in time and marvel at the Italian architecture and high ceilings with large picturesque windows. The soul and history of the place is intact, yet it's a total luxury. This cosy and secluded venue will make you feel like royalty on your special day.

Somewhat hidden, Mallari emerges from the middle of the forest like a surprise. Mallaui is not a simple house, nor a simple place. Around the property, there is a network of private paths that lead to some of the most breathtaking beaches in Europe.
Mallaui has belonged to the same family since its construction, generation after generation. The venue boasts ample rooms, high ceilings, spacious bathrooms with sea views, a gorgeous terrace that dominates an incredible landscape and a large garden with views over the sea and the forest.
They offer
Car parking (250 cars).
Outdoor area for 400 guests, with sea views.
200m

²

of the indoor area (for dancing & celebrations in case of bad weather).
250m

²

of space for kitchen/catering, etc.
2 toilets for guests.
1 separate toilet for kitchen/ waitress personnel.
A separate pine-tree area for extra celebrations.
Private access to the beach of Cala Turqueta.
Accommodation at the manor house (of 1500m

²

), with a capacity of 20 adults (it includes 3h/day of cleaning service).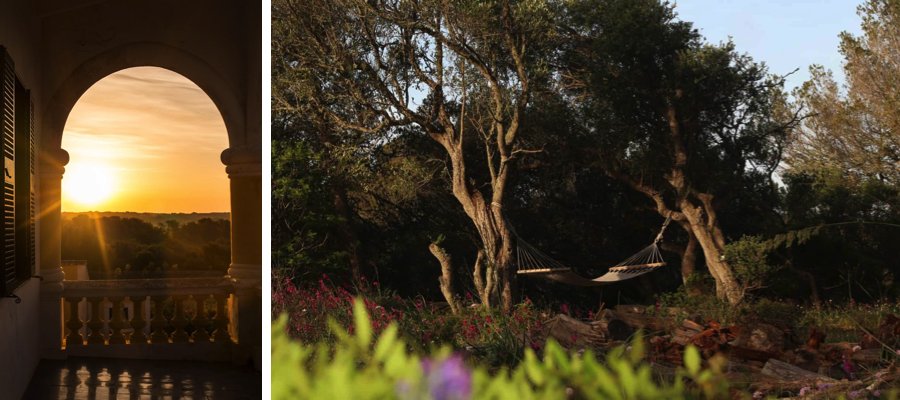 Can Ribas de Montbui
A country house 40 km north of Barcelona, surrounded by forests and gardens.
This venue is surrounded by magnificent rolling hills, historic villages and picturesque footpaths, providing you with the perfect setting for your dream wedding. The building itself is a splendid blend of historic and contemporary architecture. Many years ago the owners converted the Can Ribas family home into a space for events. The story began by chance with a family wedding that revealed the farm house's potential to make an event a magical moment.
"And now, here you are, among all these people that you love, in this field with olive trees that you made yours when you discovered it a few months ago…"
The owners strive to make sure every wedding celebration is unique and decorated according to the style of the couple. No two weddings here are alike.
El Mas Groc
Nestled within the heart of Catalonia, El Mas Groc is a historical wedding and reception venue with countless details of rustic charm.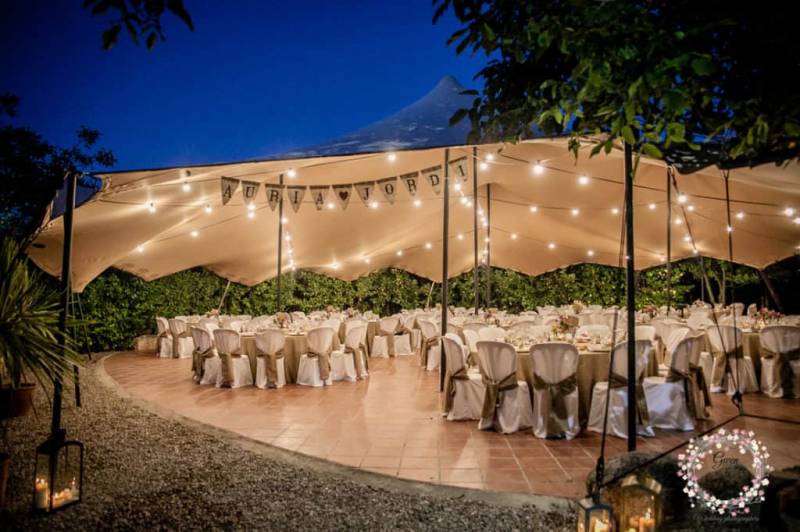 Mas Groc is a family farmhouse built and expanded over the centuries from a flour mill established in 1532. A yellow house, like the sun, in the heart of the Costa Daurada. It's just a few kilometres from Reus, another of many modernist jewels of Catalonia, and very close to the beach.
Decoration can be personalised across all the different spaces within the house and grounds, each with its own feel and atmosphere. The pine forest, the square of mulberry trees, the pool with grass and orange trees, the tent surrounded by fruit trees and winter dining room, the old store, which retains its original stone walls.
"A successful marriage requires falling in love many times, always with the same person." Mignon McLaughlin
Make sure the start to your story as husband and wife is celebrated at the venue of your dreams. See a full list of Spanish destination wedding venues and further details about the venues mentioned here at www.spain4weddings.com.
Spain4Weddings are a 5 Star Wedding Directory trusted supplier. See their listing here.