Indulge your every desire
With many theories to the origins of its name, one Arabic proverb suggests 'Daba Dubai' or, 'they came with a lot of money', could have been the root of this most opulent city's name. Whether named after money or an abundance of locusts, as suggested by another historian, Dubai seems to concur with the ancient proverb – it is the most expensive city in the Middle East, with its hotel rooms rated as the second most expensive in the world.
Climate
With a hot desert climate, Dubai can get a touch warm for most during the summer months. Best avoided in July and August when temperatures have been known to soar to over 52˚C, its coldest month is January, but even at this time of the year temperatures average over 25˚C.
Hotels
Dubai boasts a spectacular skyline. With modern interpretations of Islamic architecture mixed with contemporary shapes and architectural innovation, Dubai has a huge array of luxury hotels including the tallest building in the world, the Burj Khalifa.
The city also hosts a number of man made islands. Guests can stay on one of 19 hotels on the Palm Jumeirah, with The World and three other island projects currently under construction.
If you're looking for ultimate luxury, however, you must visit the Burj Al Arab Jumeirah. Its distinctive sail shape is an icon of modern Dubai and with personal butlers, a helipad and some of the world's best dining, its no wonder it has been voted the world's most luxurious hotel.
To Do
From spas to water parks, desert resorts to shopping malls, Dubai is packed with every attraction you could possibly wish for. Romantic breaks, family trips or a quick stopover, there's definitely something for everyone.
Experience a hint of tradition at an Arabian tea house in Old Dubai, visit the tempting fragrant Sabkha Spice Souk, reach the heights of the Burj Khalifa, the tallest building in the world, and of course, leave some time for the most luxurious of retail therapy at the Dubai Mall, where top designer brands sit alongside each other. Or alternatively you could just stroll along endless beaches before dining at some of the most exquisite restaurants in the world.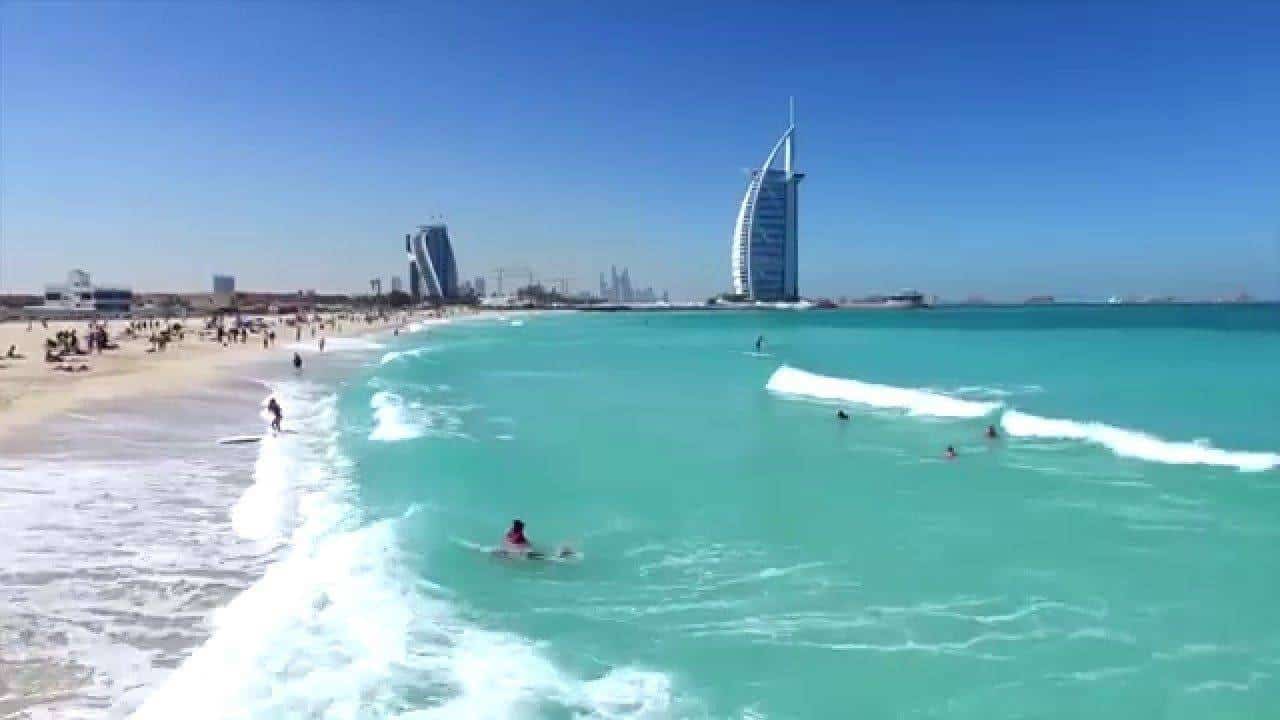 Celebrity Residents
With its sky-high price tags, Dubai is popular among the rich and famous for second homes and holiday escapes. David Beckham owns an apartment in the Burj Khalifa, Madonna's bought a slice of The World and Giorgio Armani has his own hotel within the Burj Khalifa. There's plenty of real estate to go around though, with the new man made islands still under construction. Prices for an apartment in the new Royal Atlantis development on the Palm Jumeirah start at a cool £6.995m however, so if you want to feel the heat of this opulent city, you'll need to flash some serious cash.
We couldn't think of a more perfect place for the ultimate lavishly luxurious experience. Dubai has to be seen to be believed, and with its ever evolving skyline and soaring ambition, there's only ever more to marvel at.