Faded hues and beautiful blooms
Holding the last hint of summer and maybe the first sign of snow, your autumnal bridal bouquet has the potential to be a real stunner. Forget the delicate petals and focus on texture. Use flowers, leaves, berries, grasses, herbs and interesting accessories for a stylish and different display. You can really have fun with a gorgeous wedding bouquet, and we've rounded up a few of our favourites for some autumn flower inspiration.
Mix it up with a whole array of colours and textures
Flowers, leaves and berries in a mixture of colours create a fabulous display.
Combine faded autumn hues with the last of the summer flowers
Faded greens and turning leaves look great against late blooming dahlias and the last of the cow parsley.
Add a hint of snow to a deep autumnal burgundy
Rich burgundy looks stunning next to pure white. Keep it seasonal with a light green.
Throwback to summer with bright greenery and autumn flowers
Adding berries and autumnal flowers gives a bouquet of greenery a beautiful accent.
Create texture with thistles and berries
Keep flowers to a minimum and add subtle colour and beautiful texture.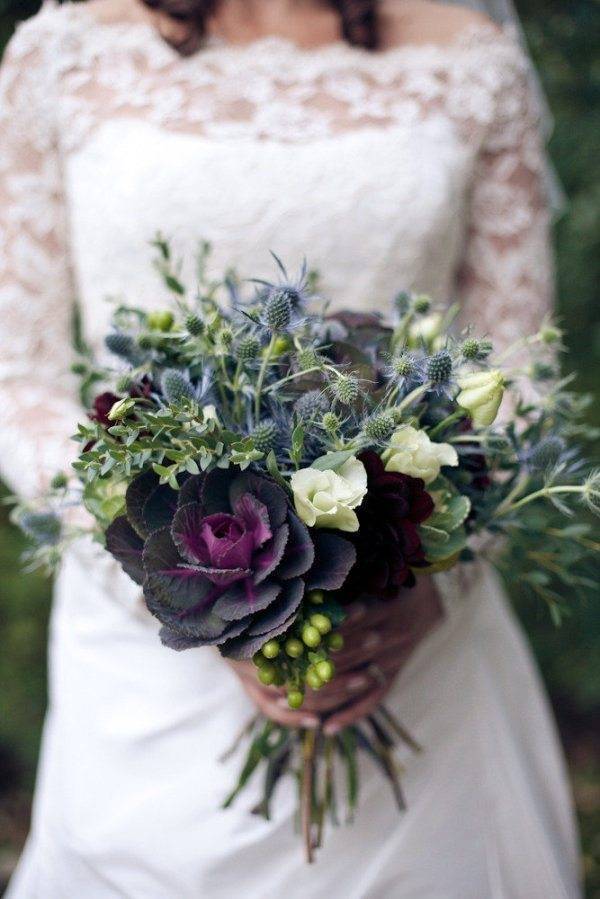 Go all out with autumnal tones
Burnt orange, rusty peach, deep plum, fiery red… all the colours of a fall forest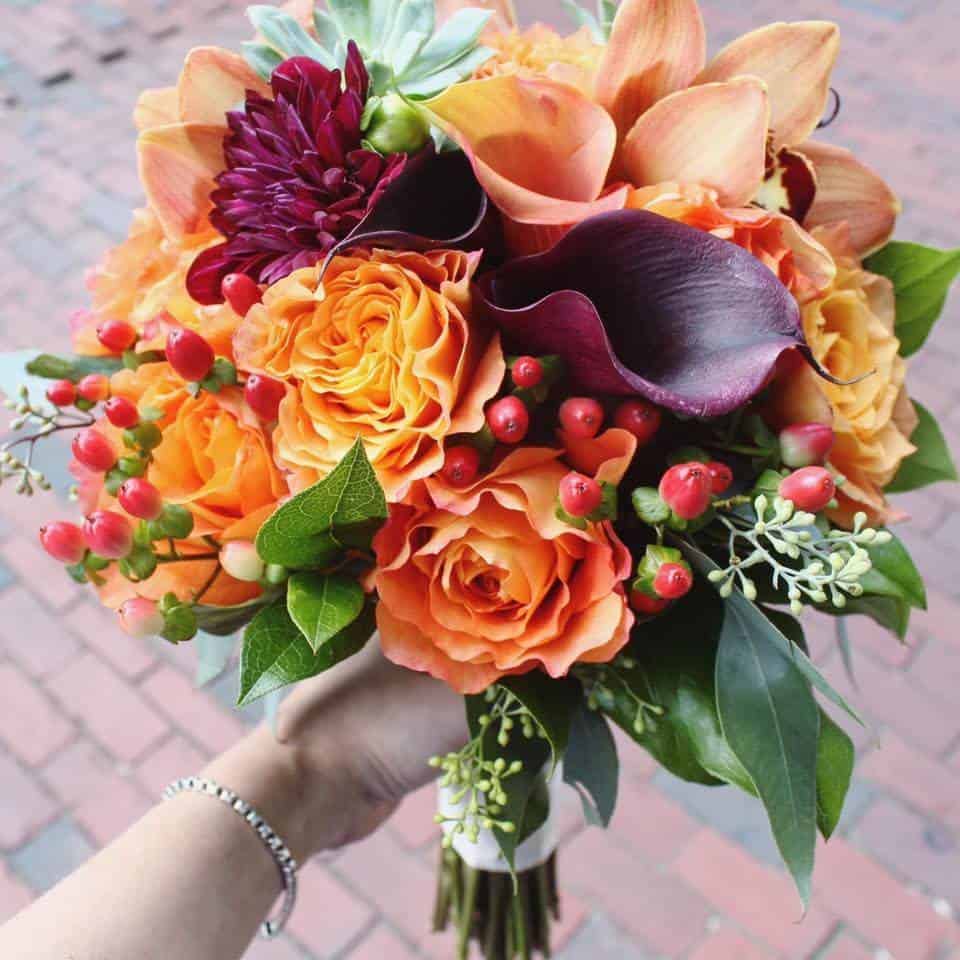 Embrace that harvest style
Grasses, barley and dried flowers can be a striking display.
Variegated flowers give the effect of turning leaves
Mute your greens wth a tinge of plum, giving the effect of fading leaves, but with a gorgeous colour.
Forget the flowers
Or at least combine seed pods, pinecones and feathers into your autumn floral bouquet.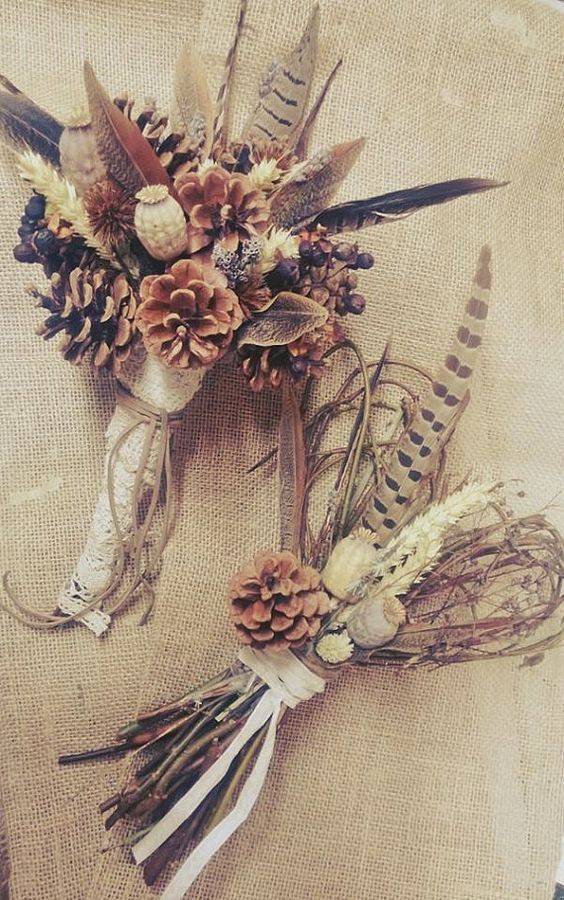 Autumn leaves create a perfect autumnal palette
Turning leaves are a fabulous frame for a few choice blooms.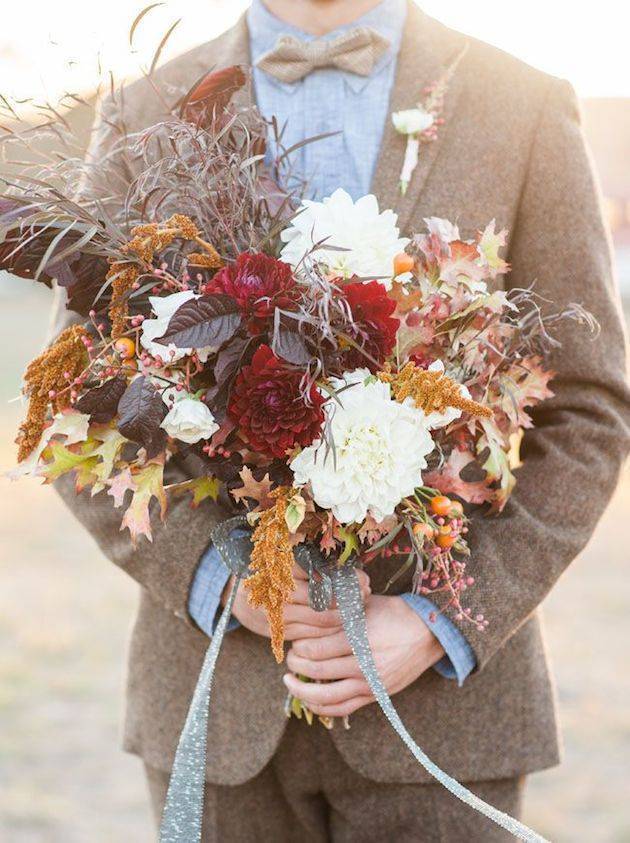 From gorgeous hints of the harvest to faded tones of fall, there are so many ways to create a stunning autumn bouquet. For more floral inspiration, see our luxury flowers page.