The world's first independent ethical certification system for responsibly mined gold – Fairtrade and Fairmined gold – celebrates its first anniversary and the launch of the year long 'Take A Step' campaign this Fairtrade Fortnight (27 Feb – 11 March).
With celebrities, individuals, groups and businesses up and down the country 'stepping up' the action for Fairtrade throughout 2012, a host of jewellers have committed to take their own steps to help the world's poorest miners get a fair deal for the gold they produce by launching new collections using Fairtrade and Fairmined gold.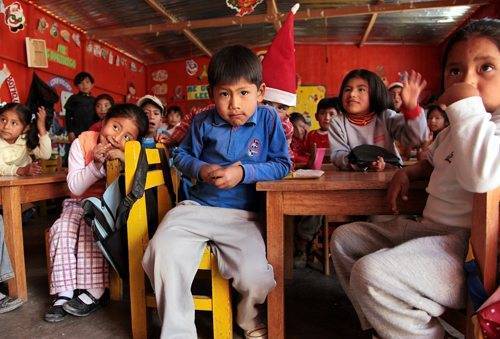 In the first year of trading, Fairtrade and Fairmined gold highlights included bespoke commissions which adorned the fingers of TV presenter, radio DJ and model Lisa Snowdon and Livia Firth as part of her Green Carpet Challenge at the 2011 Oscars with much more is planned for 2012.
People living in the isolated Peruvian community of Santa Filomena high in the Andes Mountains have already reaped the benefits when Sotrami, the first Peruvian mining organisation to be certified, began working with Cred Jewellery. Thanks to the Fairtrade premium, the community invested in healthcare, built an extension to the primary school and bought computers for the senior school. They opened a not-for-profit convenience store which means the 500-strong community can buy food at reasonable prices.
New for Fairtrade Fortnight 2012, Anna Loucah Fine Jewellery will launch initial pieces from her new 'Sacred' collection including engagement rings planned for later in the year. Made from Fairtrade and Fairmined ecological gold with diamonds, the pieces have a geometric feel and feature kinetic elements. Anna Loucah designed the first Fairtrade and Fairmined gold to be seen on the Oscars red carpet in 2011 annaloucah.com.
Pioneering Fairtrade licensee Cred Jewellery has signed an exclusive partnership with British bridal jewellery manufacturer Brown & Newirth. Their Fairtrade and Fairmined gold wedding rings were launched earlier this year- credjewellery.com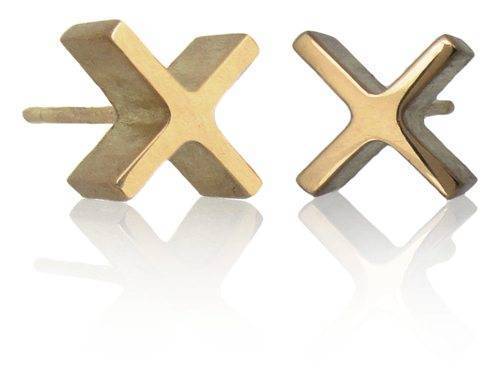 Specialist diamond jewellery brand, Cool Diamonds is now offering customers the choice of Fairtrade and Fairmined gold when ordering designs in store and through their website cooldiamonds.com
Amanda Li Hope plans to launch, Asteroids, her first Fairtrade and Fairmined gold collection, in April 2012. Her designs will combine her sleek, geometric aesthetic with inspiration from the recent 2011 discovery that most of the planet's gold, and other precious metals, came from a barrage of meteorites that pummelled Earth 3.9billion years ago. Reflecting the spirit of the irregular shapes, sizes, and composition these extra-terrestrial objects have, her formal designs will have random and individual characteristics. She plans to offer her jewellery in both 9ct and 18ct gold in at least four colours – yellow, white, rose and green. www.amandalihope.com
The Fairtrade Foundation is currently working with 40 jewellers, that's almost double the number since the launch. It has licensed 591 individual jewellery pieces and several entire collections to carry the Fairtrade and Fairmined dual stamp. New companies which have come on board since the launch include Cool Diamonds, Charles Green, Anna Loucah, Steven Einhorn, Samantha Salmons, Jessica Poole, Hattie Rickards, Dale Aldington-Hunt, Oak Fine Jewellery, September Rose, Melville Fine Jewellery, Arabel Lebrusan, Kaanaanmaa, Pravins, Diana Porter Jewellery, Alex Monroe, Lynsey Pluck, Regal Jewellery, Erica Sharpe, Good as Gold and Vipa Designs.
It has been historically impossible for consumers to know where the gold in an item of jewellery was mined. However, increasingly consumers want to be sure that the gold they are buying has not caused harm to communities or the environment. The Fairtrade Foundation plans to build consumer awareness of Fairtrade and Fairmined gold over the coming year and will help consumers better understand why buying jewellery made from Fairtrade and Fairmined gold for a special occasion holds greater value and significance.
The Fairtrade Foundation, which certifies the gold, announced that 360kg per year of gold will soon be available to jewellers, with more to follow. In the first year of trading, four gold mining organisations have become certified and an additional two are currently going through the inspection process and will enter the system in May.
The Fairtrade Foundation reports that sales of Fairtrade and Fairmined gold bullion reached an estimated £700,000 in 2011.
And supplies of gold are set to increase further. Thanks to a grant of £820,318 from Comic Relief over the next three years, the Fairtrade Foundation will be partnering with Fairtrade Africa, the Alliance for Responsible Mining and Solidaridad to develop gold supplies from artisanal and small-scale miners in Africa.
Mining in Africa often involves unsafe use of mercury, deforestation, poor working conditions and child labour. The programme will work with eight mining groups in Kenya, Tanzania and Uganda to develop their technical skills and training to improve hazardous working conditions. Training will also concentrate on eliminating child labour and the democratic organisation of the mining groups. This will mean that gold mined by impoverished African artisanal and small- scale miners can get into international markets through transparent supply chains.
Fairtrade Foundation Business Development Manager Victoria Waugh says: 'We are very excited to celebrate the anniversary of the world's first responsibly mined gold and are delighted that Comic Relief are making this hugely significant investment which gives a real opportunity to some of the world's poorest miners in Africa.
'Through the many benefits of Fairtrade – including additional premium, pre-finance and long-term business relations with traders – even more producers have a chance to lift themselves out of poverty and create sustainable livelihoods for their families and communities. 'We're calling on the public to take a step for artisanal miners by choosing Fairtrade and Fairmined gold jewellery.'
Estimated UK retail sales of all Fairtrade products in 2011 reached £1.32bn, a 12% increase on sales of £1.17bn in 2010.