Help yourself!
Food stations at weddings are so popular and such a good idea. Gone are the formal dining arrangements of an evening celebration, just help yourself when you fancy a nibble! From sweet bars to cheese tables, the choices are endless, so we've chosen our top five festive food stations for a winter wedding.
Hot Chocolate
Number one has to be a hot chocolate station. With cheeky alcoholic additions, flavoured syrups and a basket overflowing with classic marshmallows, there's so much choice to how you pimp your drink.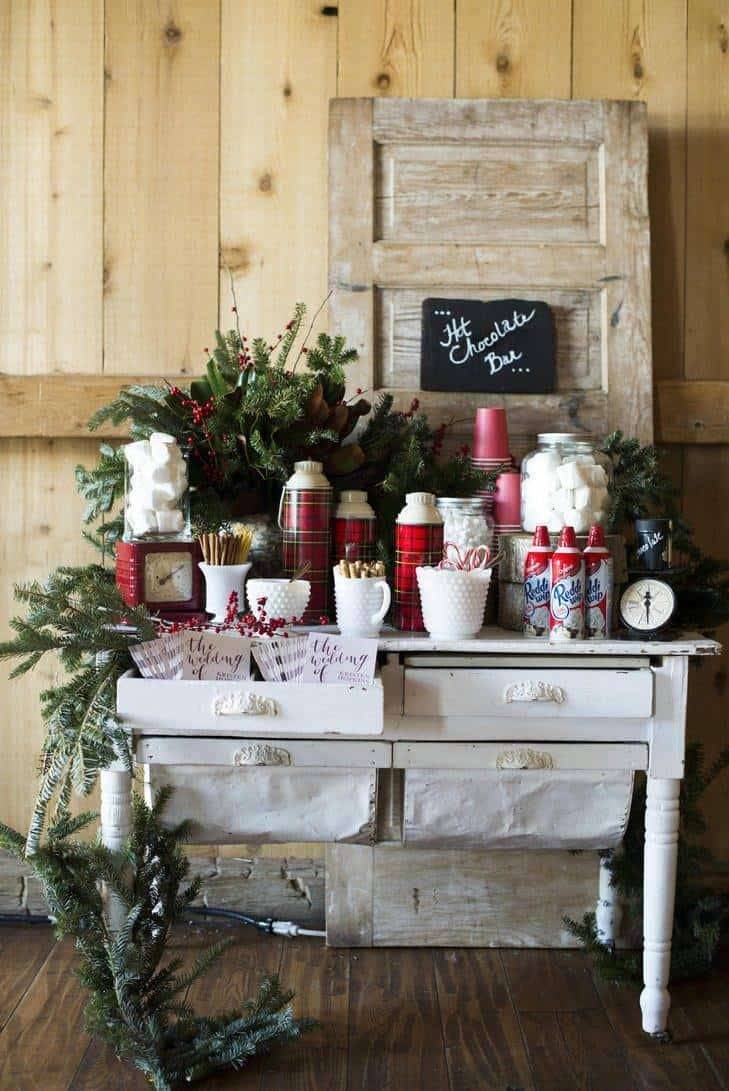 Pretzels
Sweet or savoury, pretzels are a gorgeous way to keep guests full. With a range of dips, sauces and toppings, soft pretzels look so attractive hanging there as well – an extra element to your decor!
S'mores
Yes. Just yes. How much fun does this look?! A classic tradition, toasting marshmallows brings a fabulous cosy feel to a winter wedding and lets guests create their own deliciously warm snack.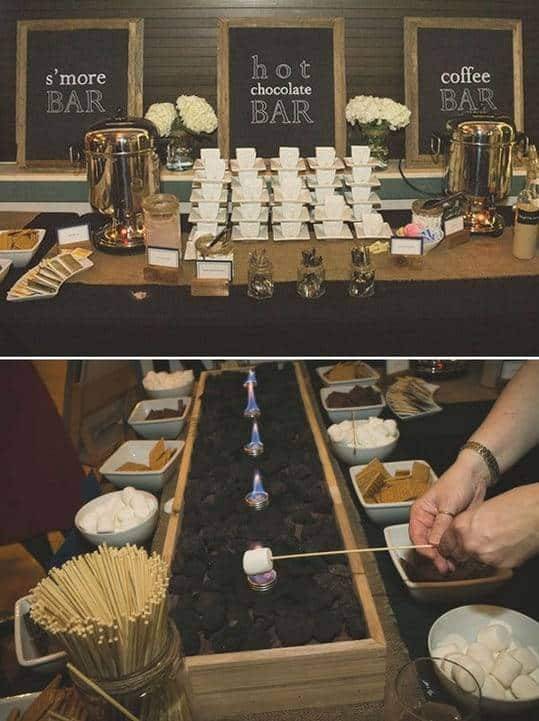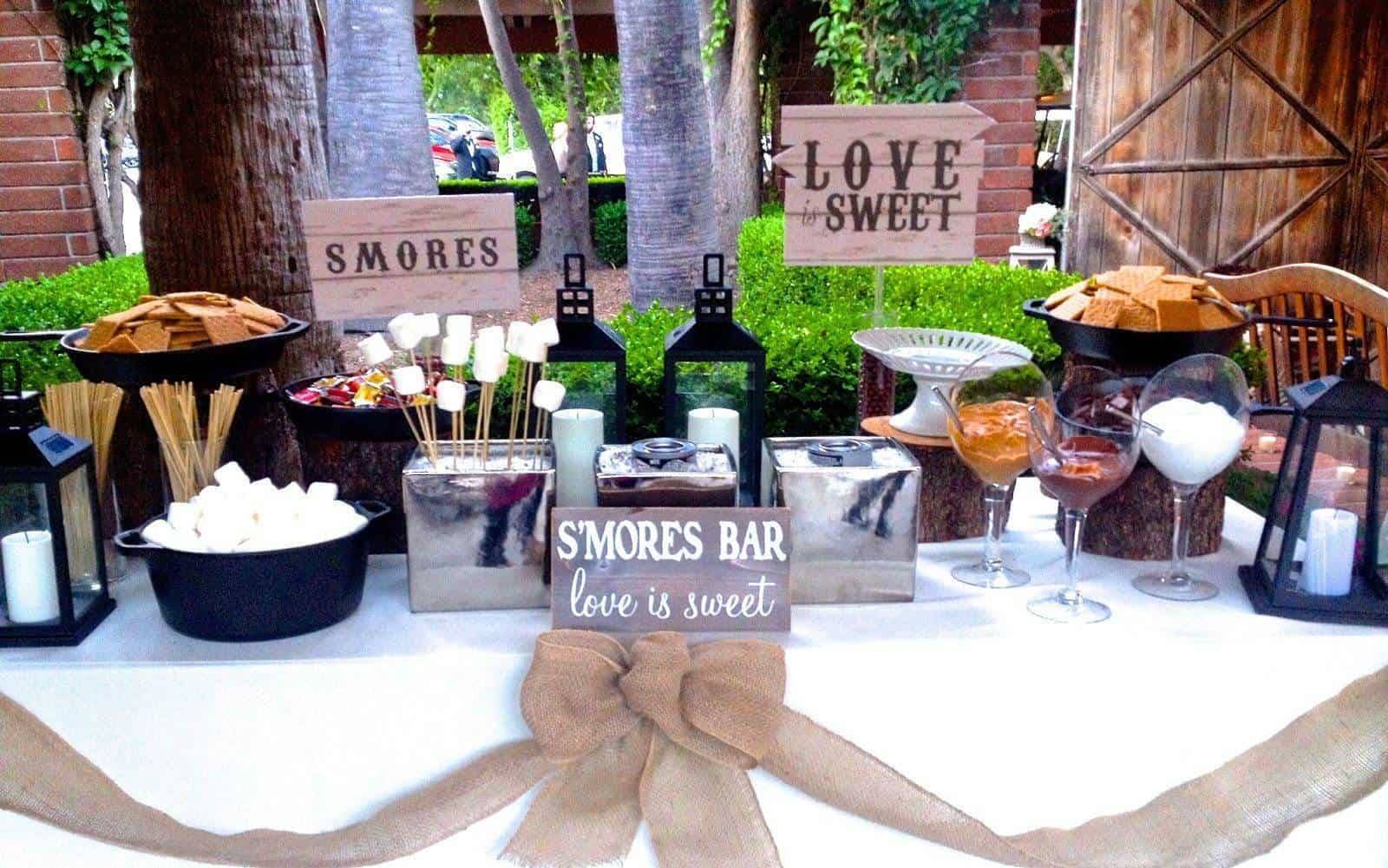 Waffles
Anther do-it-yourself winter warmer! Waffles with any number of toppings are a fun way to keep guests entertained. You'd probably find me hanging out next to the waffle station most of the night… You've got to try them all…!
Hot Cider Bar
There's so much to love about a hot mulled wine or cider bar. Cosy drinks with different flavourings that smell gorgeous as well. Make sure you get loads of cute cups to really create the perfect warming atmosphere.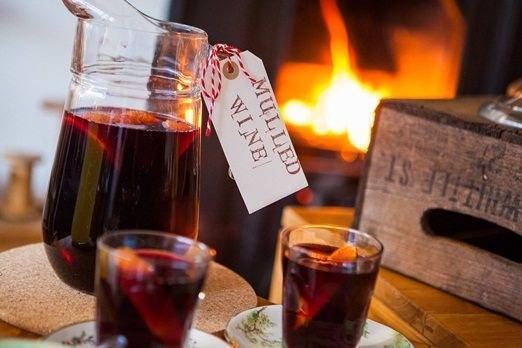 We could go on… mini burger bar, caramel apples on sticks, soup station… Make it warm, make it comforting, but most of all, make it delicious so your guests will remember your day for years to come.
For more edible inspiration, see our wedding food and drink page.