The venue you choose for your wedding will help create the luxury ambience you desire.  It might be a local church or barn wedding, something more relaxed in a garden or possibly even further afield on a beautiful beach, at home or in an exotic country. A secret elopement, family ties or just a picture perfect day, here's why we think a 5 star luxury beach wedding is a fabulous choice.
The sunset
Beach weather may be beautiful, but the heat might be a little much during the day, so an evening ceremony is a great idea. With the idyllic sunset happening as you say your vows, what a perfect backdrop to your special day.
The colour
Your colour scheme can be sewn into a beach wedding with a splash of colour showcased in the ceremony with ribbons on seat covers, a gorgeous flower arch to hold the ceremony under or a bed of petals in your colour of choice along the aisle. Your flowergirls will look super cute sprinkling the petals as they walk ahead of you.
The photos
The photo opportunities at a beach wedding are stunning; traditional couple and family photos as well as having a little fun with your wedding party.  With the sand, sparkling sea line and sun in the background all your photos will look beautiful.
The style
Footwear for a beach wedding can be very simplistic with elegant barefoot sandals being a comfortable, stylised and gorgeous choice.  There is nothing like feeling the sand between your toes, especially on your big day!
A beach wedding has so many beautiful possibilities, especially if you are after a relaxed wedding day with your nearest and dearest. The details are in your hands, but there is so much beauty simply being in the open air with the sun on your face, listening to the lapping of the waves while you vow to spend the rest of your life with the person you love.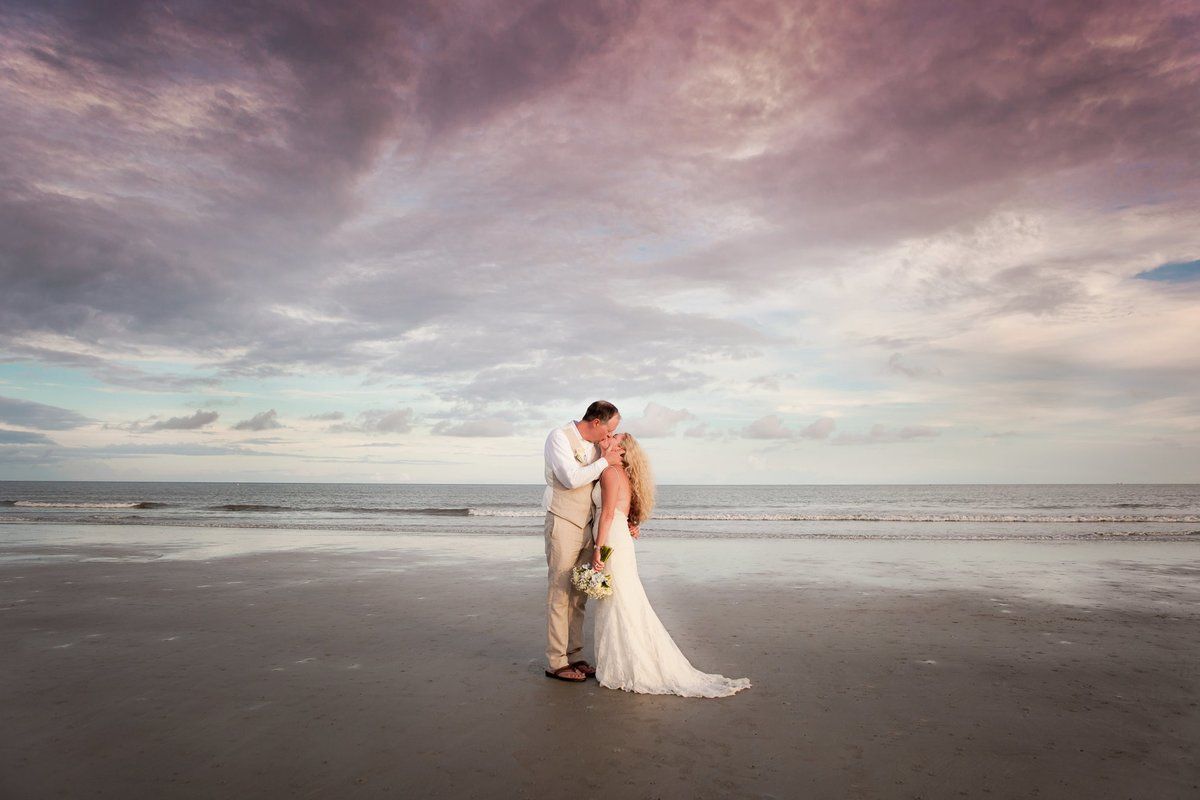 For more wedding theme inspiration, check out our luxury wedding style and themes page.