We're getting excited about the royal wedding!
As anticipation grows for the royal wedding on the 19th May, we thought we'd take a little look at the details we know so far, and those that we don't!
Flowers
The honour falls to florist Philippa Craddock, expert floral designer, to create the displays for the day. As has been a tradition since the marriage of Queen Victoria's eldest daughter, Princess Victoria, we know that there will be a sprig of myrtle in Meghan's bouquet, and Meghan's favourite flower, the peony, will feature alongside white garden roses and foxgloves, as well as beautiful seasonal flowers. The Royal Parks will provide wildflowers from their meadows to line the aisles, pews and adorn tables.
Cake
London pastry chef, Claire Ptak has been brought in to create a very different sort of royal wedding cake. Shunning a traditional fruit cake, Meghan and Harry have chosen an organic lemon and elderflower cake, incorporating the bright flavours of spring and decorated with beautiful fresh flowers.
Venue
A traditional ceremony will take place at St George's Chapel at Windsor Castle, and it's rumoured that while the Dean of Windsor will conduct the ceremony, the Archbishop of Canterbury will officiate the vows, having got to know Meghan well whilst she has been here in the UK. Harry and Meghan are planning two receptions. A formal afternoon reception for 600 guests at St George's Hall, followed by a less formal evening reception for 200 close friends and family at Frogmore House in Windsor Home Park.
Gift list
The couple have requested donations instead of gifts, picking seven charities that are close to their hearts including CHIVA, the Children's HIV Association; Crisis, supporting homeless people; Myna Mahila Foundation, empowering women in Mumbai's urban slums; Scotty's Little Soldiers, supporting bereaved Armed Forces children; StreetGames, helping young people using sport; Surfers Against Sewage, a national marine conservation organisation and The Wilderness Foundation UK, who help build resilience in vulnerable teenagers.
The invitations
Holding the Royal Warrant for Printing, Barnard & Westwood created the invitations. Stamped in luxurious gold and featuring the Prince of Wales's Three Feather Badge, attendees are requested to wear "Uniform, Morning Coat or Lounge Suit, or Day Dress with Hat." We don't know exactly who has been invited, but the couple has extended the invitation to 1,200 people who will be able to celebrate a little closer than the rest of us. Recognised as having made a contribution to their communities, the couple wanted to invite and encourage young people who have shown strong leadership, and these chosen few will celebrate from within the grounds of Windsor Castle.
The dress
Well, all bets are off for this one. London based Erdem were front-runners, but British couture company Ralph & Russo are now favourites to design the dress. Meghan chose a Ralph & Russo gown for her engagement photo shoot, but there's been no word from the palace on who's won the gig of the year. No doubt there are a few decoy dresses being created, and we won't know the real designer until Meghan steps out on to the red carpet.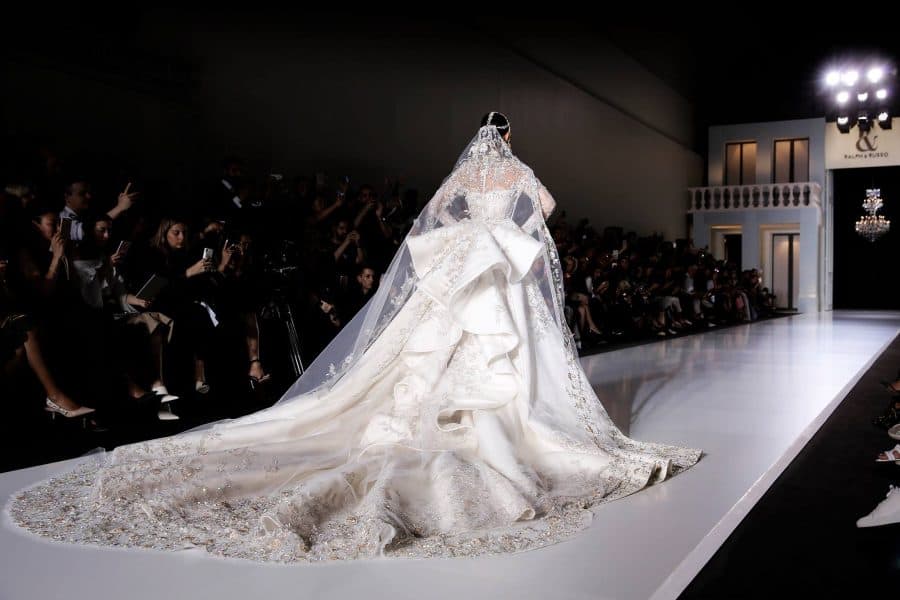 The wedding party
No details yet of best man or bridesmaids, but we're assuming William will be Harry's right-hand man, maybe alongside a close friend. We imagine Meghan's band of bridesmaids will contain close friends as well. There will also be a nod to Harry's army friends as the Armed Forces will be strongly represented, lining the stairs at the Chapel and the streets within the precincts of Windsor Castle.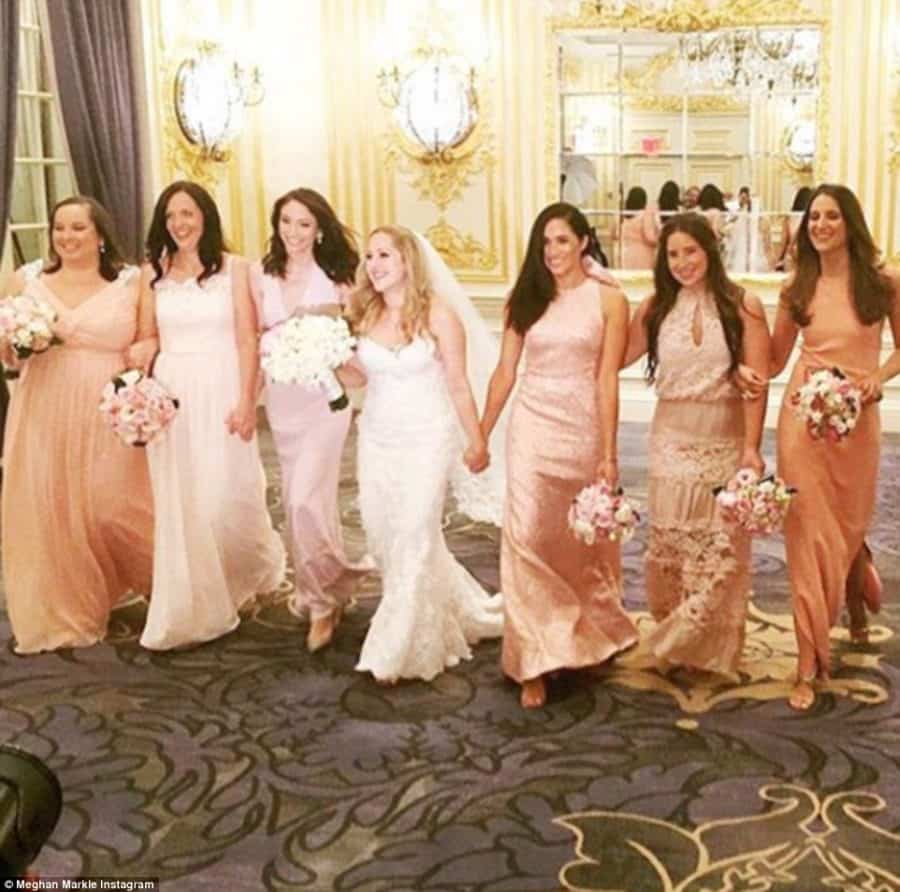 The honeymoon
A closely guarded secret, we imagine the happy couple can't wait to escape to celebrate their new marriage away from the spotlight and high profile. Maybe they'll go back to Botswana, a place close to their hearts. Or the stunning Amalfi coast, where Meghan loves. Or maybe they'll jet off to a remote desert island, like William and Catherine did, and just relax and enjoy being alone for a while.
What's in a name…?
And what of their names? Well, Meghan will become Her Royal Highness, joining the Windsors. But as tradition dictates, Harry and Meghan will receive new titles, as Prince William and Catherine did after their wedding. A popular opinion is that they will become the Duke and Duchess of Sussex, as this is a vacant title. In a beautiful mirroring of events, the previous Duke of Sussex also married for love, rather than searching for a perfect royal wife. But we think Meghan fits both bills rather well!
And then there are all the other questions… Will Harry choose to wear a wedding ring? Will the Spice Girls perform? Why has Elton John cut a few dates from his Vegas residency around the 19th May…? We can't wait to see the day unfold!
So get your commemorative plates and mugs, dust off that union flag bunting and get ready to celebrate a beautiful day.