Jules Cardozo-Marsh has established herself as one of the most highly regarded make-up artists in the UK. From red carpet glamour to bespoke bridal makeup Jules is the make-up artist to call.
Today we share with you what styles are desirable at the moment and how to create a  fresh approach to makeup.
5 Star Weddings: What advice would you give to a bride-to-be looking to hire a make-up artist for her wedding day?
Jules Cardozo-Marsh: Firstly she needs to be able to feel comfortable with her chosen make-up artist as they will be sharing one of the most important days of her life so it's important to be able to communicate and work as a part of a team. Brides need support and it's part of my job to ensure that the 'look' they want for their wedding day turns into reality. Always ask to see a portfolio and/or their website as this shows the standard of make-up artists work. Finally, go with your instinct.
5 Star Weddings: Should a bride ever apply her own makeup on her wedding day?
Jules Cardozo-Marsh: Yes, of course, not everybody is happy with the close proximity that working with a make-up artist entails. You also have to consider a brides budget, a professional makeup is worth her fee in gold but the final decision must lie with the bride.
A word of caution – a bride-to-be might be very good at applying her own makeup on a normal working day but, on the morning of her wedding she might suddenly start feeling nervous and stressful, and a simple routine might turn into a nightmare. I simply take all this away.
5 Star Weddings: How important is it to book a make-up rehearsal with your make-up artist?
Jules Cardozo-Marsh: It's extremely important to book a rehearsal with your make-up artist if you have chosen the dress then now is the time to book your make-up rehearsal.
A rehearsal is all about creating a brides 'look' so listening to what your client's wants and needs are is vital. I love this time as I get to know my bride on a personal level, which helps me create the dream.
5 Star Weddings: How do you begin to choose a 'look' suitable for your bride-to-be?
Jules Cardozo-Marsh: I ask all my brides to create a mood board for me by looking through magazines, blogs, and Pinterest, so by the time I attend a rehearsal we sit down, have a chat and go through them together. That way I get to see how SHE wants to look and I offer my advice.
A bride simply wants to look like a more polished, radiant, beautiful version of herself rather than looking completely different and out of her comfort zone.
5 Star Weddings: Are you seeing a trend for brides wanting two distinct looks, one for the ceremony and one for the reception?
Jules Cardozo-Marsh: Yes! Brides want to create a theme and why stop at one amazing dress with a complete look to match when you can have two?
I discuss with my brides about how to create a daytime look and then turn it into a nighttime look all with the minimum of fuss. Naturally, a bride does not want to spend the evening away from her husband or guests so it needs to be tightly controlled in terms of time.
5 Star Weddings: If a bride-to-be has any skin concerns, what should she be doing in the run up to the big day?
Jules Cardozo-Marsh: Depending on the severity of the condition I would suggest that she books in for a course of facials, they are relaxing and great for hydrating the skin and addressing any minor concerns.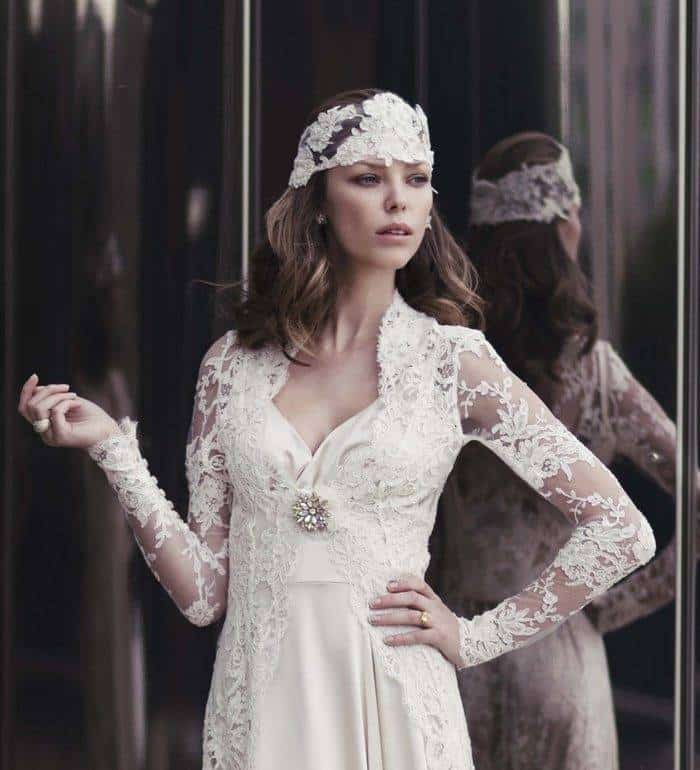 For a bride requiring a chemical peel, this needs to be done at least a month before the wedding. If acne is a problem then consult your Doctor but try and choose organic or natural products and do not be tempted to change your skincare routine the week of the wedding.
5 Star Weddings: What else should a bride-to-be be doing in the run up to the big day to make sure she looks flawless and fabulous?
Jules Cardozo-Marsh: I advise my brides to book in for regular eyebrow shape and tinting, nothing looks worse than unruly brows. Also, if you are opting for fake tan do this the week before your wedding or book a professional tanning session. Remember to book a dental check-up to ensure you have a perfect smile for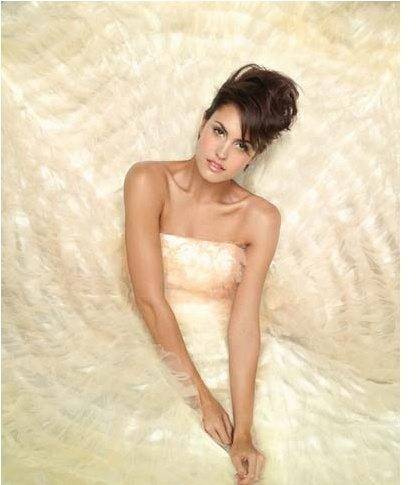 those all important wedding photos and last but not least drink plenty of water and get lots of rest.
5 Star Weddings: What level of support will a bride-to-be get from you on the actual day of the wedding?
Jules Cardozo-Marsh: As soon as a bride has booked my services I am available to answer any questions and offer advice, so I become their go-to beauty expert on a personal 24/7 basis. I have a little white book of beauty experts on hand to pamper my brides, so whatever she needs I deliver.
On the big day, it's crucial to arrive at the arranged location and set up at least 30 minutes before I am required, that way everything is running as planned and the bride is relaxed.
5 Star Weddings: What should a bride carry with her in her makeup bag?
Jules Cardozo-Marsh: I provide touch-up kits for my clients to help keep them looking gorgeous throughout the day but a bride should always carry perfume, cotton buds, tissues, lipstick/gloss, powder or blotting paper, hair grips, safety pins, paracetamol (just in case). Naturally, a bride would pass this onto a Bridesmaid.
5 Star Weddings: What else should 5-star weddings know about hiring a make-up artist?
Jules Cardozo-Marsh: A make-up artist is not just someone that should be booked at the last minute if budget allows. A make-up artist is a valuable member of a brides support team ensuring she looks absolutely beautiful on her wedding day.
For more information on Jules's bespoke bridal services please check out her website julescardozomarsh.com/ or email Jules at jcardozomarsh@aol.com.
Jules travels throughout the UK and Europe and has a studio in the heart of Mayfair. Private lessons are available by appointment only.

Images Courtesy of The State of Grace