One wedding prep routine you can definitely stick to!
Inspired by nature, Liz Earle Beauty Co. has been helping people discover their glow since 1995. They believe that true beauty is about being your natural self, and their mission is to make you feel good in your skin.
Whether you have six months or six days until your special day, Liz Earle's expert bridal beauty prep guide is packed with invaluable advice and tips to help you (and your bridal party) look and feel your radiant best as you glow down the aisle. Their website has a really helpful countdown tool with tips to ensure your skin looks tip top for your big day.
From hair care, eye treatments and products especially for hands and feet, Liz Earle harnesses the highest quality botanicals to achieve real results, whatever your skin type.
Here are just some of the products we've tried and love!
Silky, shiny hair
Perfectly capturing the scent of summer, Liz Earle's limited edition Botanical Shine Shampoo is beautifully cleansing, whilst smelling amazing. Citrus oils, geranium oil, and vanilla extract make this not only deliciously fragrant but wonderfully nourishing, leaving your hair looking healthy, smooth and shiny. We used it with the Botanical Shine Conditioner for the perfect combo. It really does give you that holiday feeling!!

Cleanse, tone and moisturise
Liz Earle has some fabulous products to help you with this important daily routine! The Instant Boost Skin Tonic is so refreshing and wonderfully fragranced, leaving your skin looking brighter. Together with their Superskin Moisturiser and Cleanse & Polish Instant Boost, this is a trio that will soothe, tone and reduce the appearance of fine lines – what a fab combo!

Mask your troubles
If wedding prep has got the better of you, try this for a few minutes' peace! Prep your skin with the Gentle Face Exfoliator, which has natural scrubby beads to make your skin really smooth, then pop on the Deep Cleansing Mask, full of green clay and Manuka honey. Your skin (and mind!) will thank you for taking a break.
Tired eyes, tired skin…?
If you're feeling a bit tired, and your eyes are revealing the truth, we've found the perfect remedy. Eyebright Soothing Eye Lotion is just fabulous – it relieves tired, puffy eyes, ideal for those nights you've spent scouring Pinterest for the perfect favours! And if you are overdoing things, Superskin Concentrate for Night will help to soften and rebalance your skin, making it look really healthy, not at all like you've been hunched over a laptop for hours! With herbal infusions and aromatic plant oils, these two are simply a joy to use.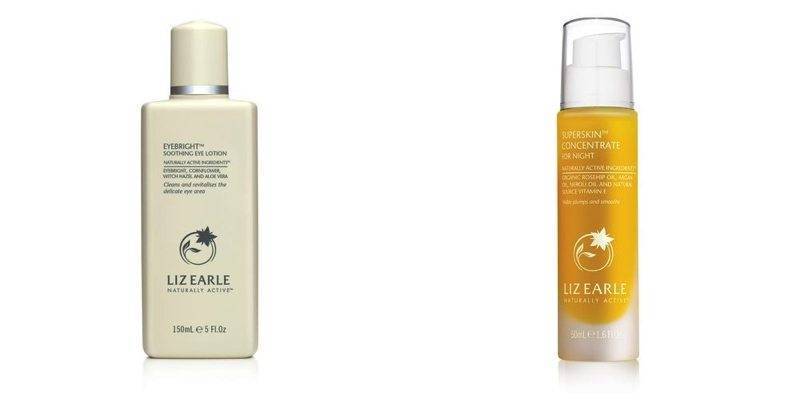 We know the run up to a wedding can be stressful, but looking after your skin means you can be confident you'll truly glow down the aisle – one less thing to worry about!
There are plenty of gorgeous products to make you wedding ready on Liz Earle's website – have a peek, then thank us for your gorgeous skin!