New for 2012, award-winning accommodation specialists Mallorca Farmhouses are offering a 'Pamper By The Pool' service. Available at all properties, guests can now enjoy expert spa treatments in their own private villa for the day. Wake up to a revitalising massage by the pool, treat tired feet to a heavenly pedicure as the sun sets or enjoy a whole package of relaxing treatments under the dappled shade of the olive tree in the villa grounds.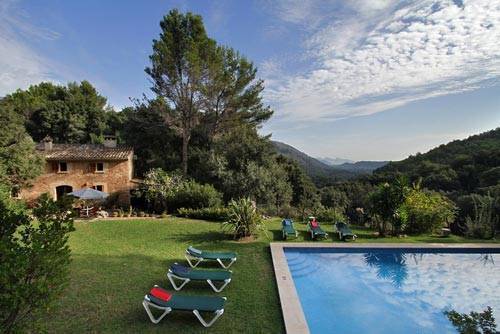 Perfect for a special occasion or celebration, the mobile massage and treatment service turns your very own villa or farmhouse into a spa for the day. A professionally-trained and experienced therapist will bring all the equipment required, including massage table and towels, and treatments can be enjoyed indoors or outdoors, whichever is preferable.
Appointments are available seven days a week from 8am to 8pm. Prices start from €15 for a wax rising to €200 for a three-hour 'pool perfect' package to include either a hydrating body booster or detox body booster with an eco chic manicure and pedicure, plus a lash or brow tint for an all-encompassing top-to-toe treat. For a full list of treatments and to book, visit Mallorca Farmhouses' well-being page on its website. Services are best booked prior to the holiday, or can be arranged during your stay. Payments are made directly to the therapist.
Accommodation prices start from £356 per week for Gaballi, a two-bedroom country cottage in the village of Campanet, near Pollenca. All of Mallorca Farmhouses' accommodation comes with a private pool and includes maid service and a starter pack as standard.
For further information contact Mallorca Farmhouses on 0845 800 8080 or visit mallorca.co.uk and the well-being page.