Inspiration Behind Mark Zunino 2015 Bridal Collection:
This collection is inspired by flowing water. Soft movement through fabrics such as silk illusion, sheer silk chiffon and lustrous silk organza.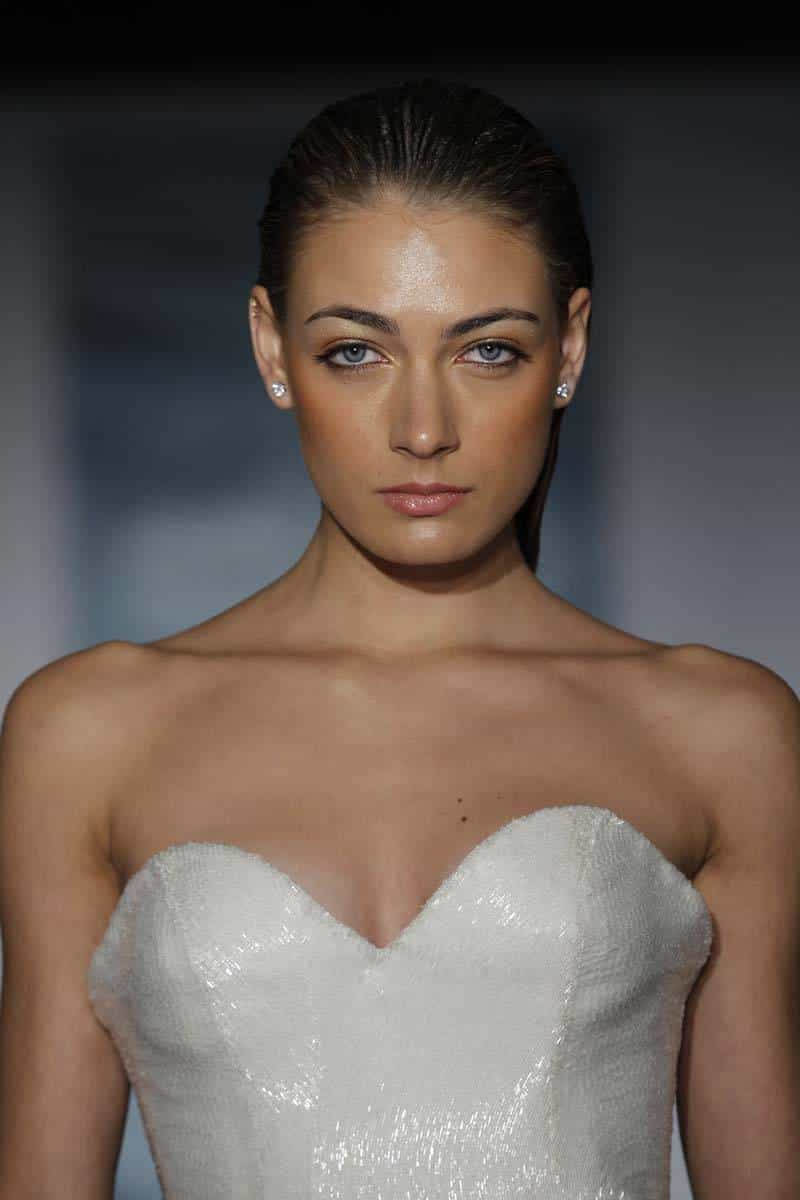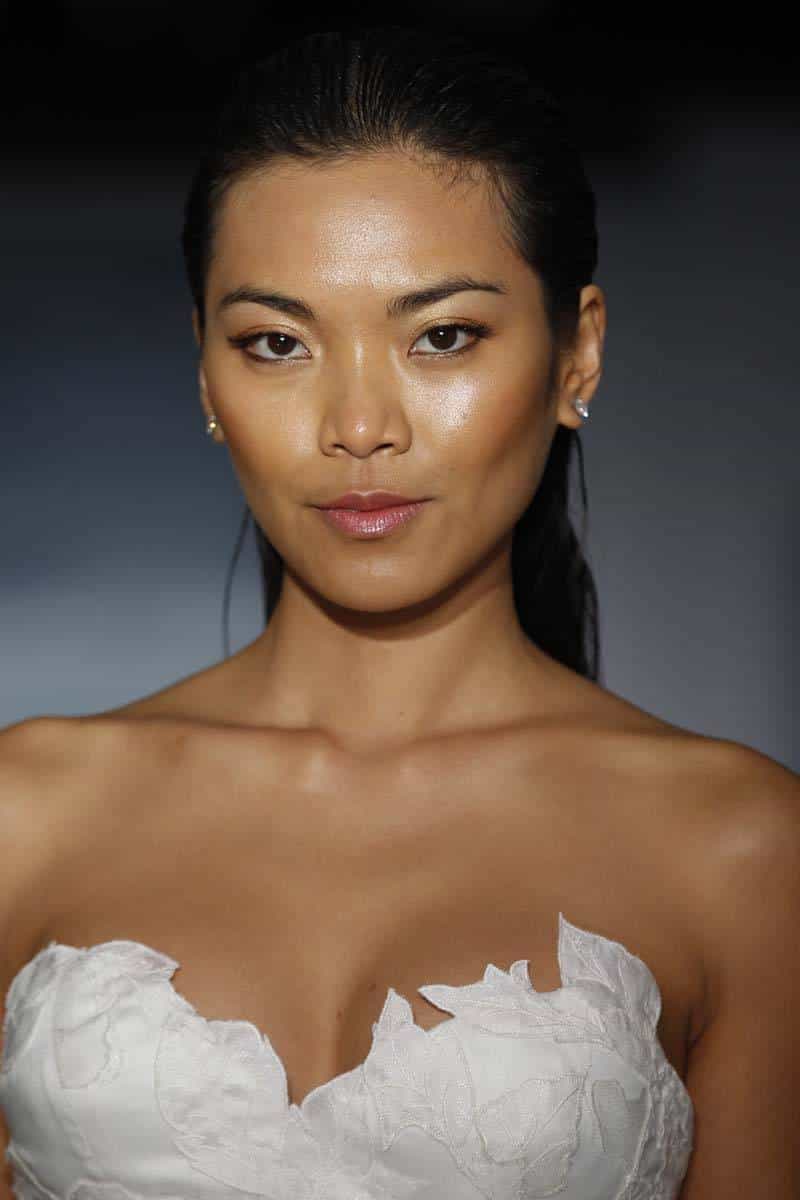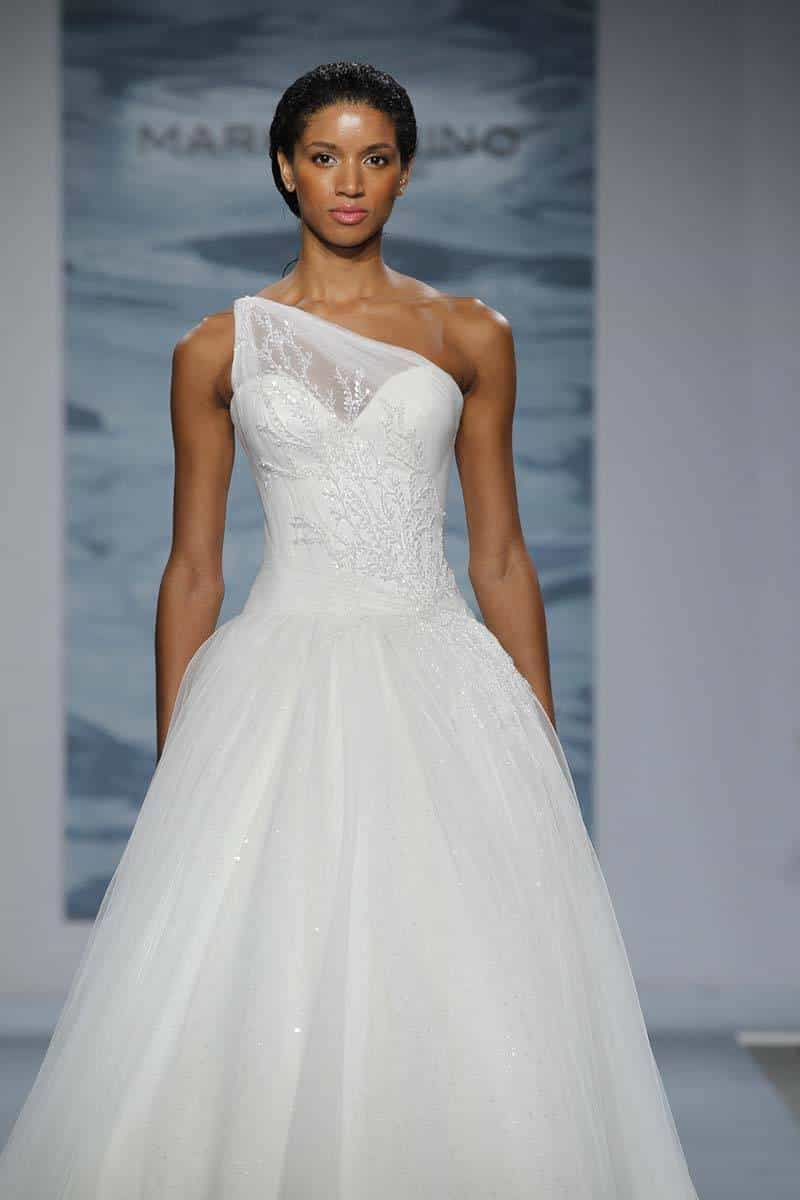 Glistening beadwork of cut crystals and polished glass.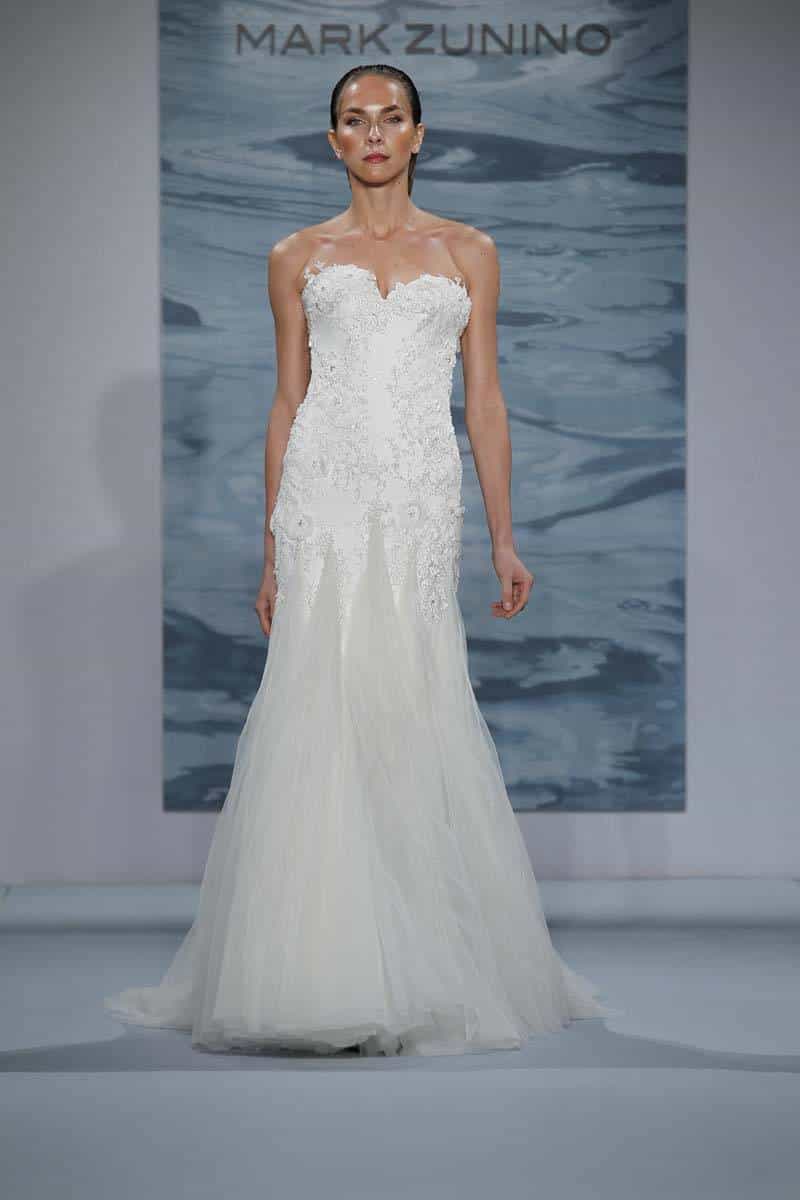 A palette of transparent colors in icy blush, dusty nude, and shades of cloud-like white hues, giving this collection visual serenity. The sound of water  in motion.
Visit more designer collections here