Drift away down the river…
The Chelsea Harbour Hotel is an all-suite hotel, with 158 luxury suites and penthouses that they boast "offer the perfect stay". We couldn't wait to visit and find out if their promise was true.
A 'non-city' London hotel
Tucked away down a long driveway, you'd never dream you were in the centre of London. This five star hotel is situated in one of the most prestigious postcodes in the city, and yet you feel as if you're relaxing far away from the bright lights and bustle.
With high ceilings and super comfy sofas, the lobby is so spacious, bright and welcoming. We swiftly checked in and were taken to our suite. The staff are just so helpful and warm, we felt really looked after!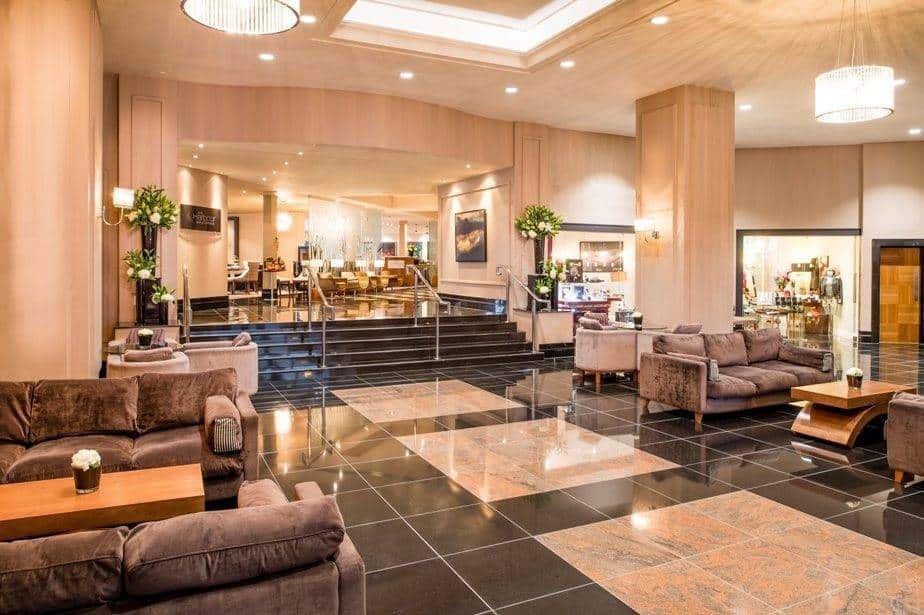 A suite with a view
The hotel faces the harbour with beautiful views over the Thames, and our Marina View suite was just a perfect place to relax and unwind. The rooms are large and so comfortable, and with a substantial lounge and its own guest bathroom, we settled in very quickly!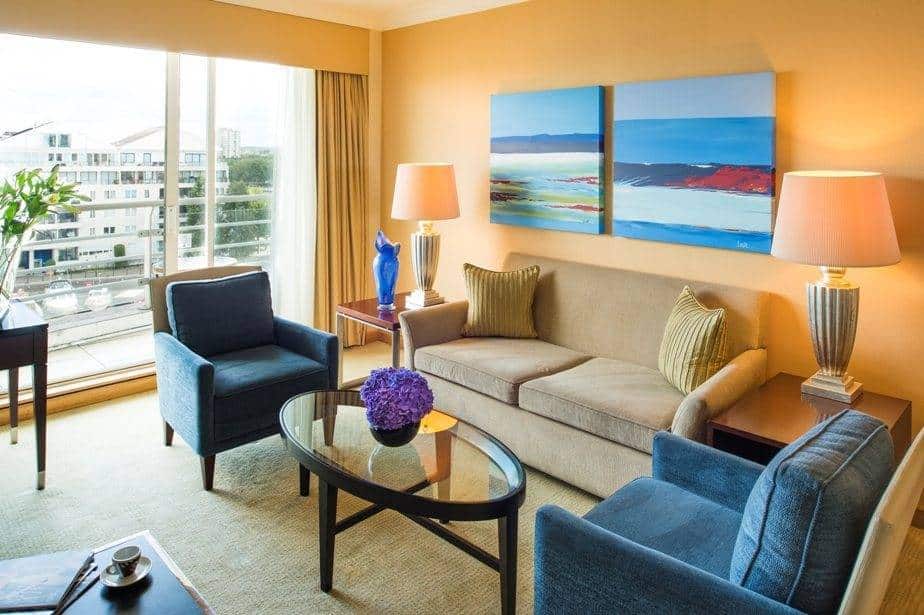 Our balcony had sweet chairs and tables overlooking the harbour, where we spent some time just recovering from the busy city and watching the boats.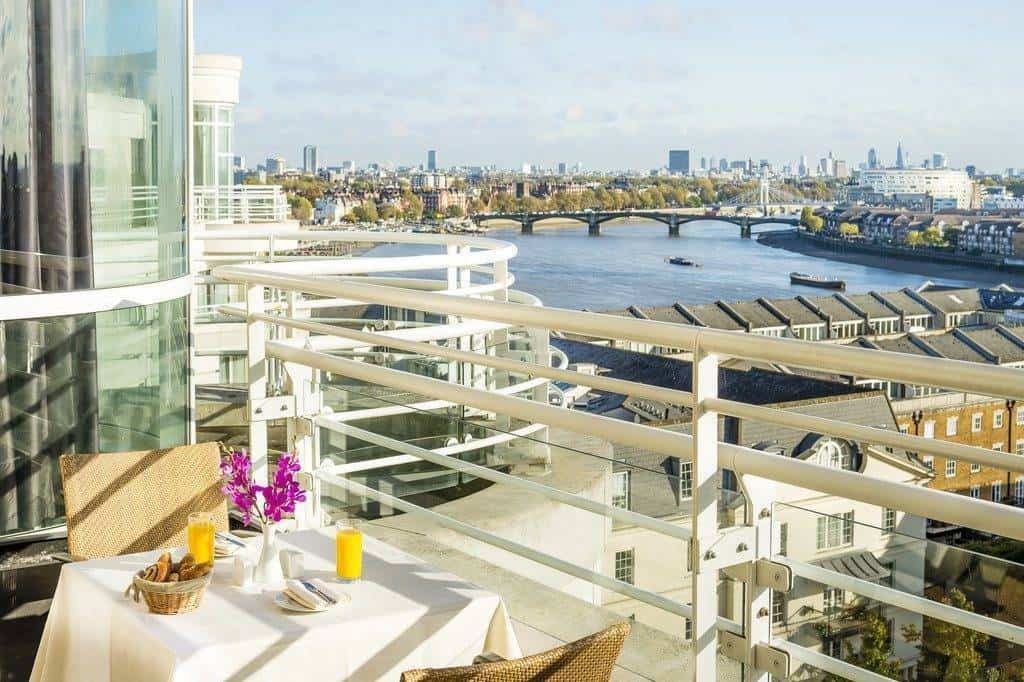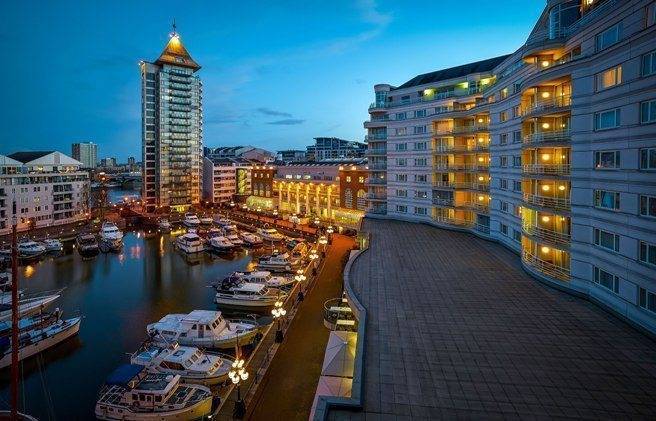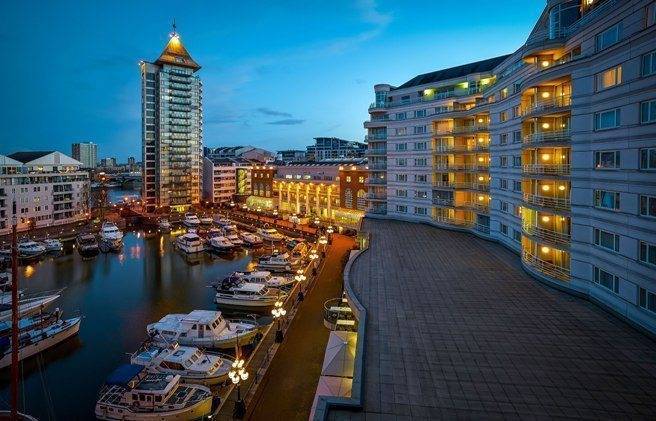 Our bathroom was superb; clean and shiny, with gorgeous marble tiling and wonderful luxury bath products.
Beautiful spa
The Blue Harbour Spa will take you even further away from the hectic city! With a tranquil pool, relaxation room and plethora of wonderful treatments, this would make an ideal start to your wedding weekend.
Dinner at the Brasserie
We dined at the hotel's Chelsea Riverside Brasserie which, once again, overlooks the Chelsea Harbour Marina. It had such a lovely atmosphere and again, the service was friendly and warm – the staff could not have done more to make us feel welcome.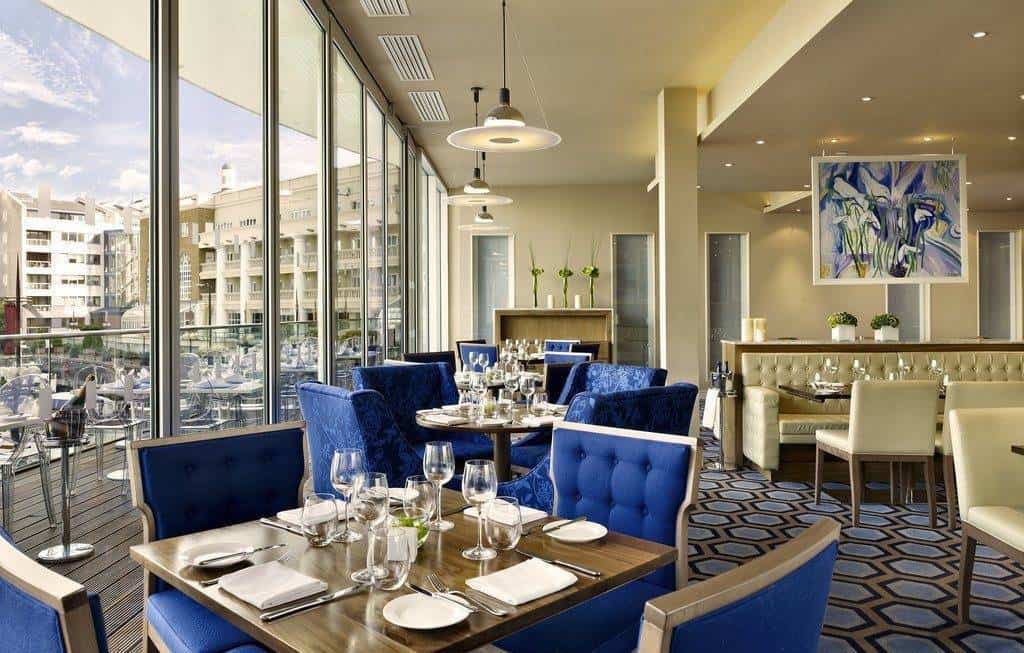 The menu is very good. With all the views of the marina, we just had to have fish! After our lovely cocktails, we dined on scallops and king prawns, followed by the most exquisite tiramisu. Absolutely delicious!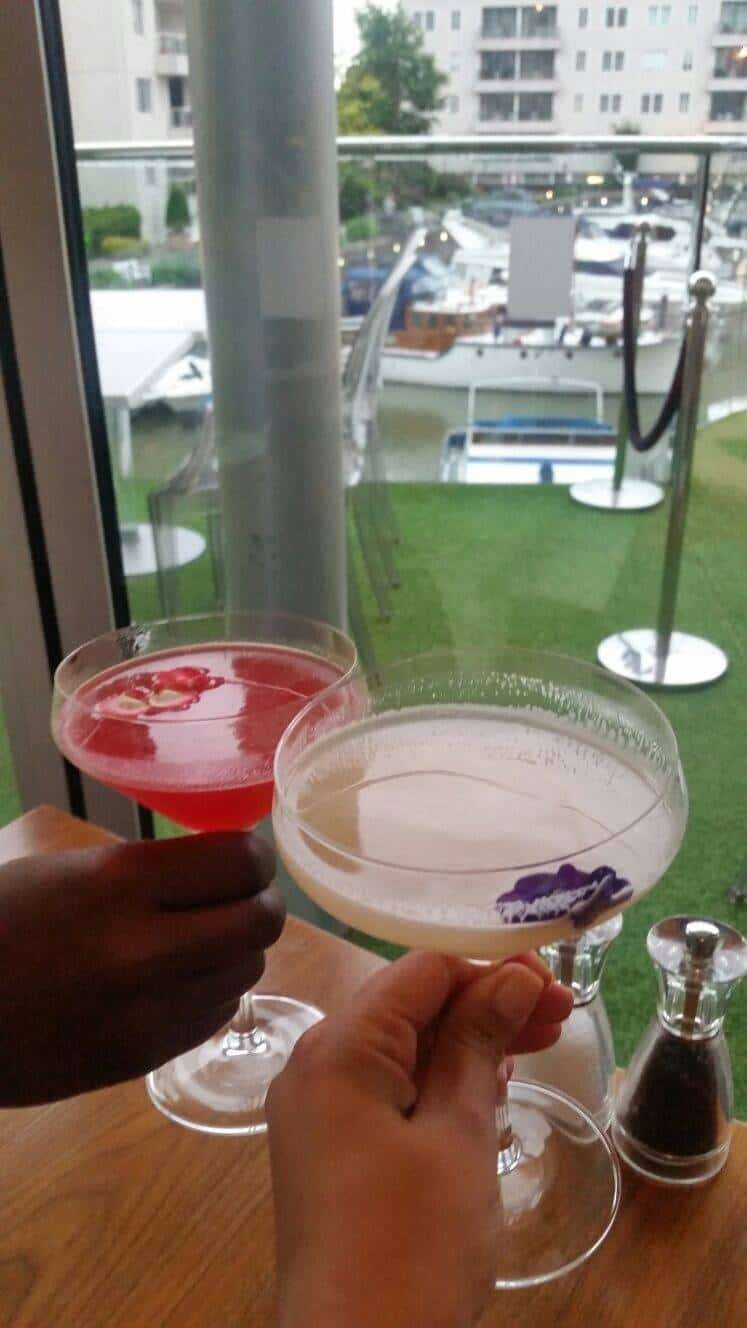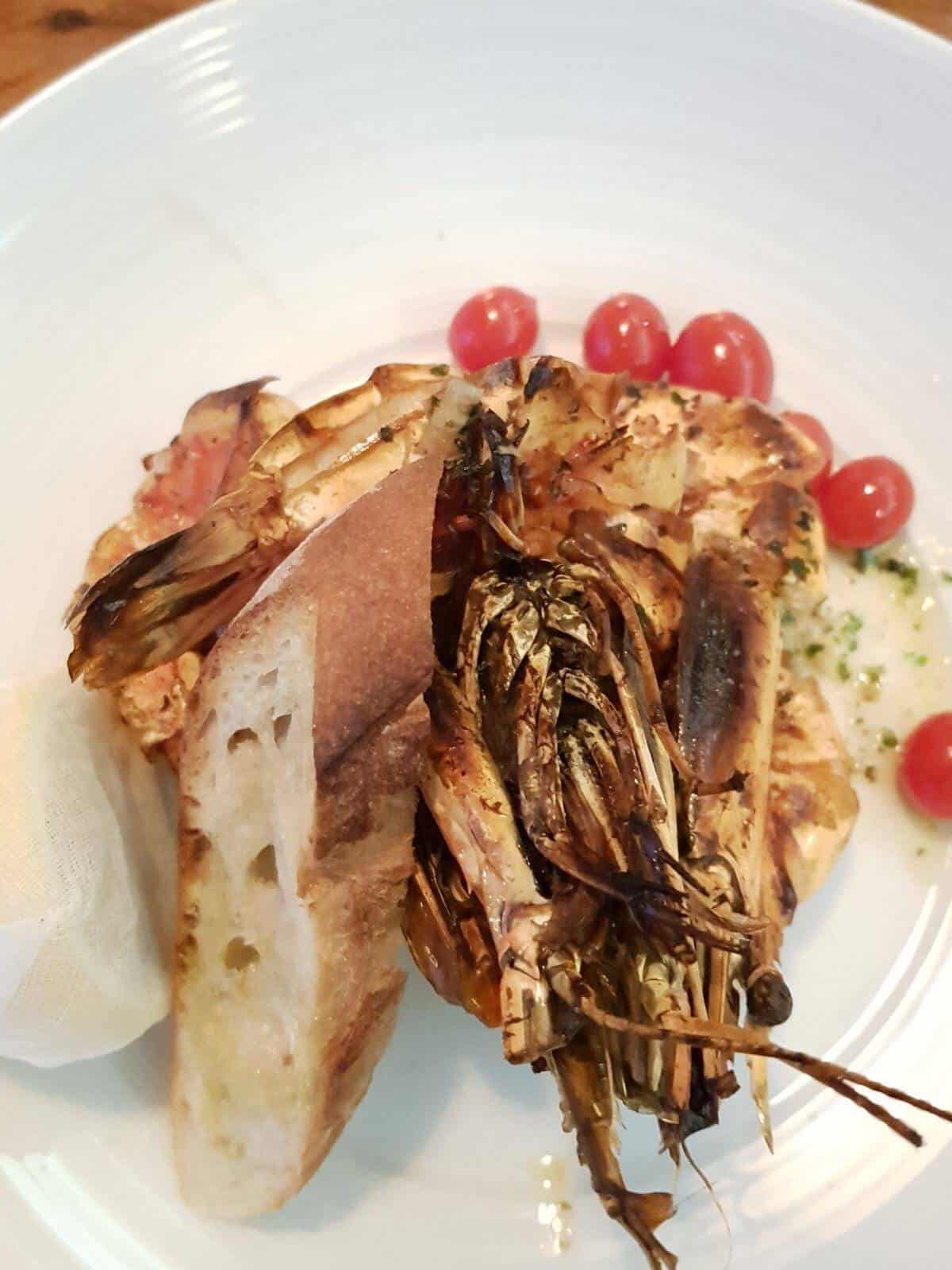 After a gorgeous night's sleep we again dined at the Brasserie, outside this time. It was lovely, if not a little breezy, but the heaters kept us warm as we enjoyed our breakfast.
Weddings at The Chelsea Harbour Hotel
This would be the ideal location if you want a city wedding away from the city! It doesn't feel like you're in London, tucked away in the harbour, but with lovely views and a whole range of suites and penthouses to choose from, this would be an ideal venue.
It's perfect for outdoor photos and their specialist team can advise and assist with every detail of planning the event. The spaces will accommodate up to 500 guests, and there's a good range of rooms to choose from, each boasting huge windows with those spectacular views.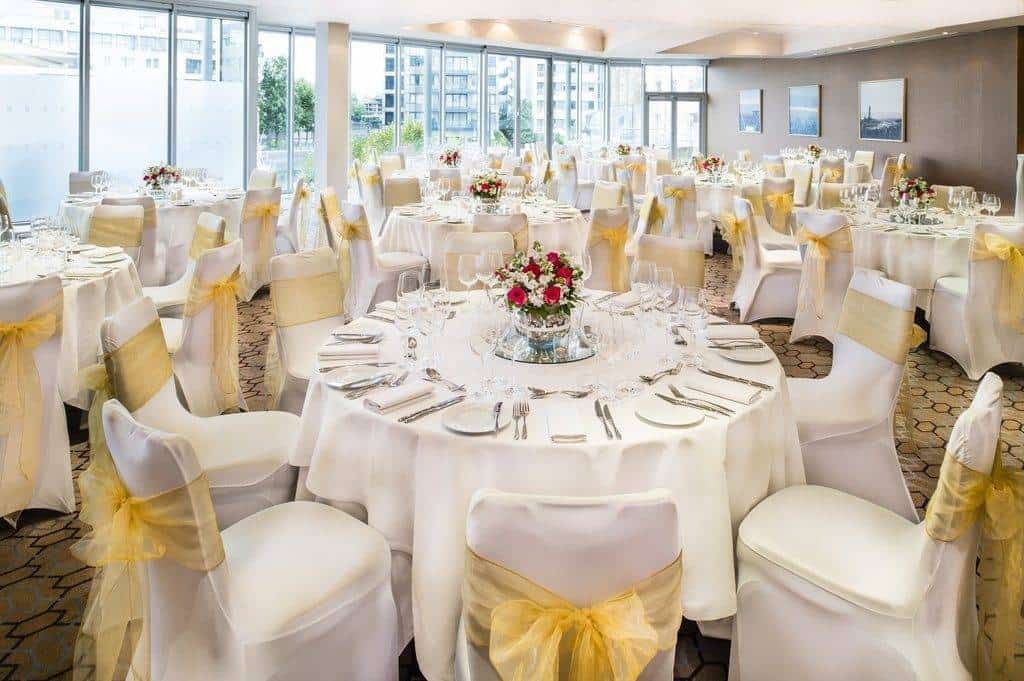 With fabulous service, gorgeous views and delicious food, we think that the Chelsea Harbour Hotel is a fantastic venue, and a wedding here would be a simply stunning affair.
Reviews…
"Thanks for the warm welcome of the attentive staff and their attitude."
"One Of My Favorite Places To Stay In London."
"Superb suites with great outlook from a harbour view suite. Lovely breakfast."
– Trip Advisor
The Chelsea Harbour Hotel
Chelsea Harbour London, United Kingdom SW10 0XG
+44 2078 233000 / Website