Perfectly embodying the essence of luxury, Versace was founded by Gianni Versace in 1978, who opened his first boutique in Milan.
Showcasing a strong and fearless look, Versace was in control of the whole business – from designing to retailing.
A regular on the international party scene, Gianni Versace's extravagant lifestyle and flamboyant charisma translated into bold designs – brash and loud.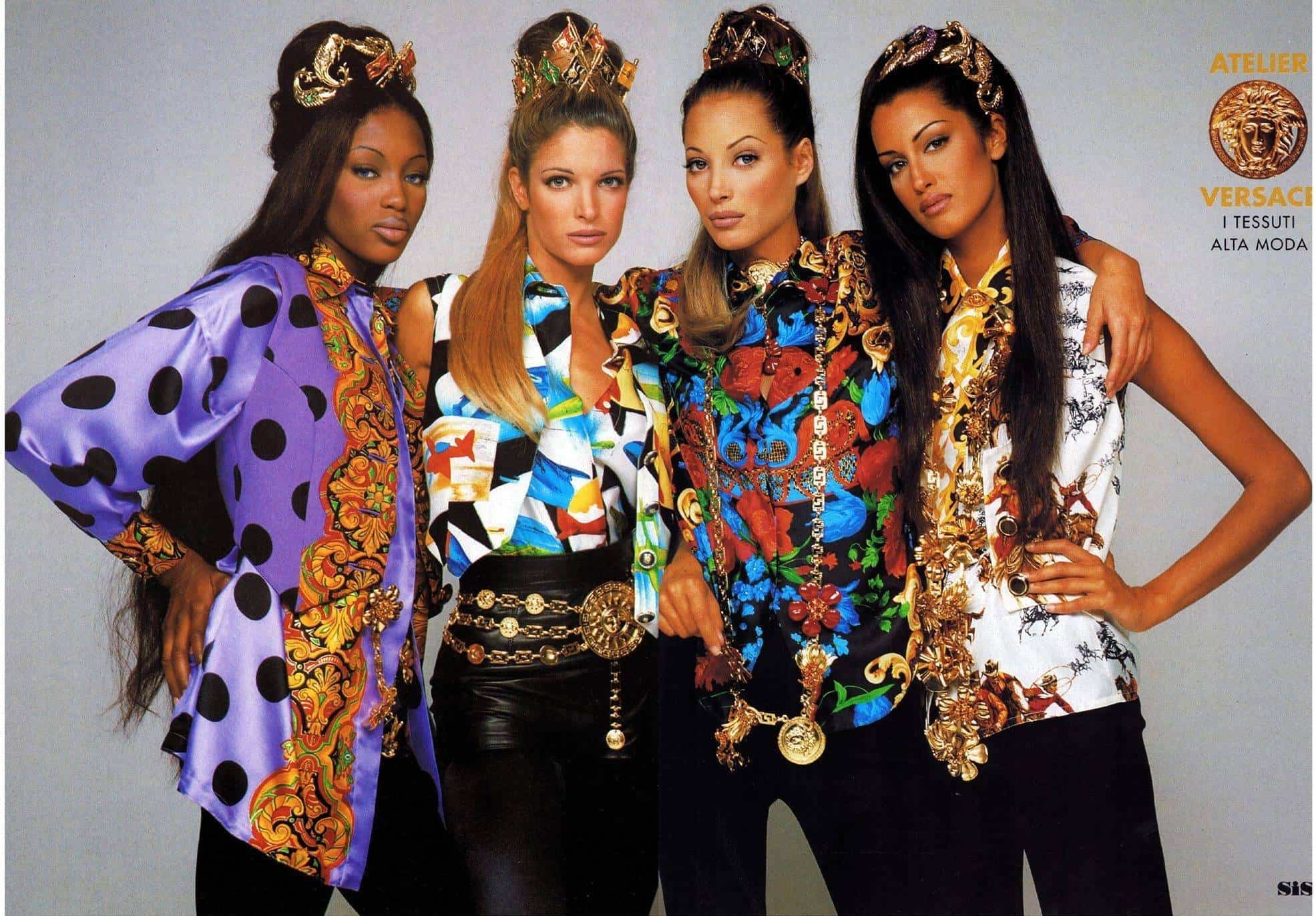 The company soon grew, creating haute couture, ready-to-wear, accessories, jewellery, eyewear, fragrances and home furnishings. All, of course, proudly bearing the Medusa logo.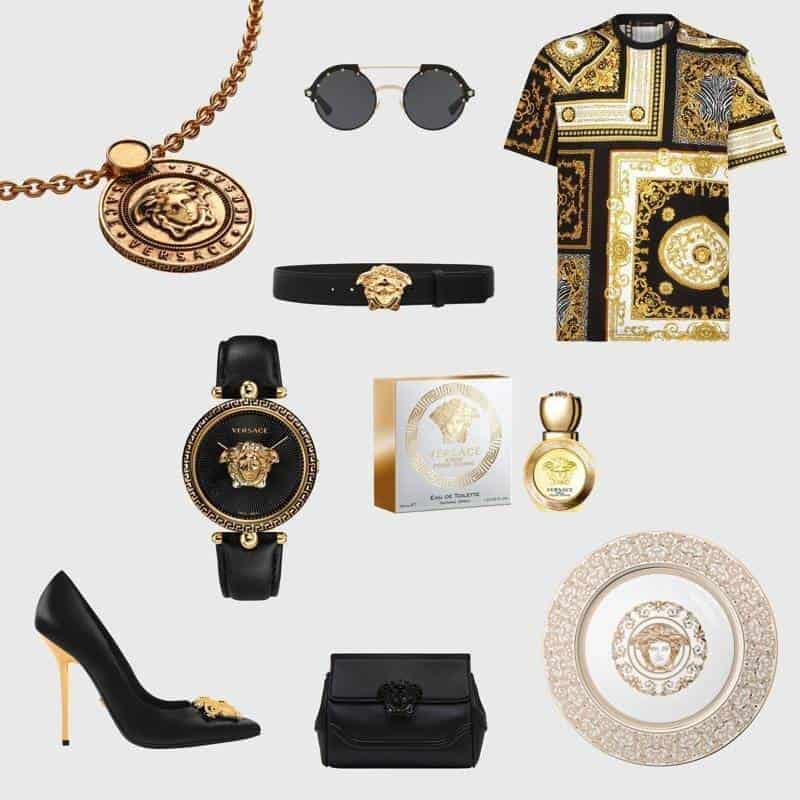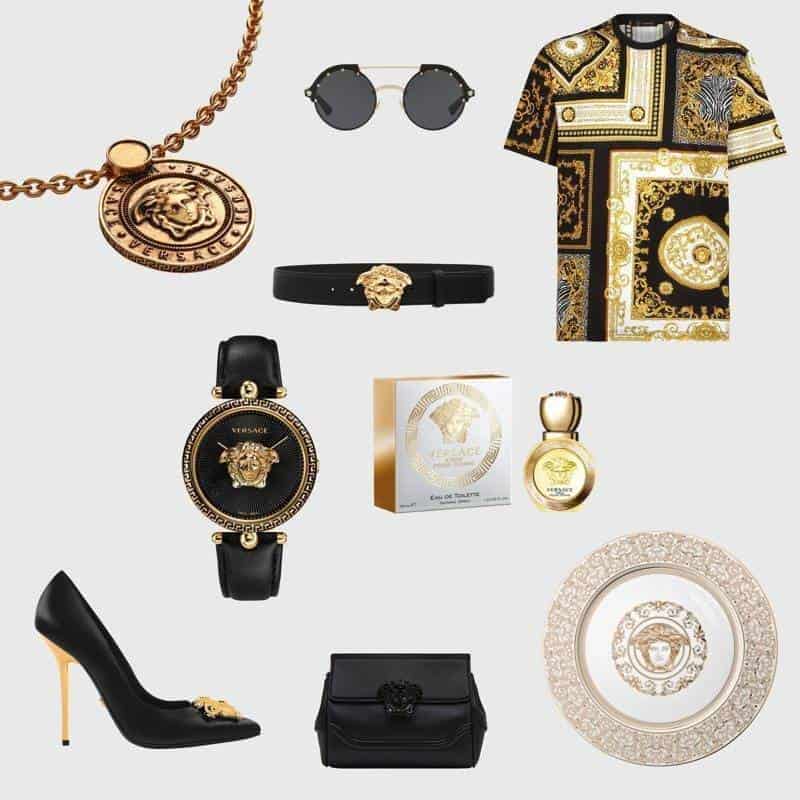 The Medusa
Gianni Versace was fascinated with history and Greek mythology. His chosen emblem, the head of Medusa with snakes for hair, inspired him – the image appeared on the floor of Roman ruins where the Versace children played, and is now world-renowned as the emblem of luxury. The story goes that Medusa made people fall for her, with no way back. Versace's vision was the same for his brand – that his clothes would be so tempting that his customers would want nothing else.

Rock and Roll
Featuring flashy, vibrant prints and bright, bold colours and patterns, Versace clothing reflects its ethos of hedonism and high luxury. The go-to designer for many famous clients, he was the first to link fashion to the music world, and celebrities such as Elton John and Michael Jackson gained him the title of the 'Rock and Roll Designer'.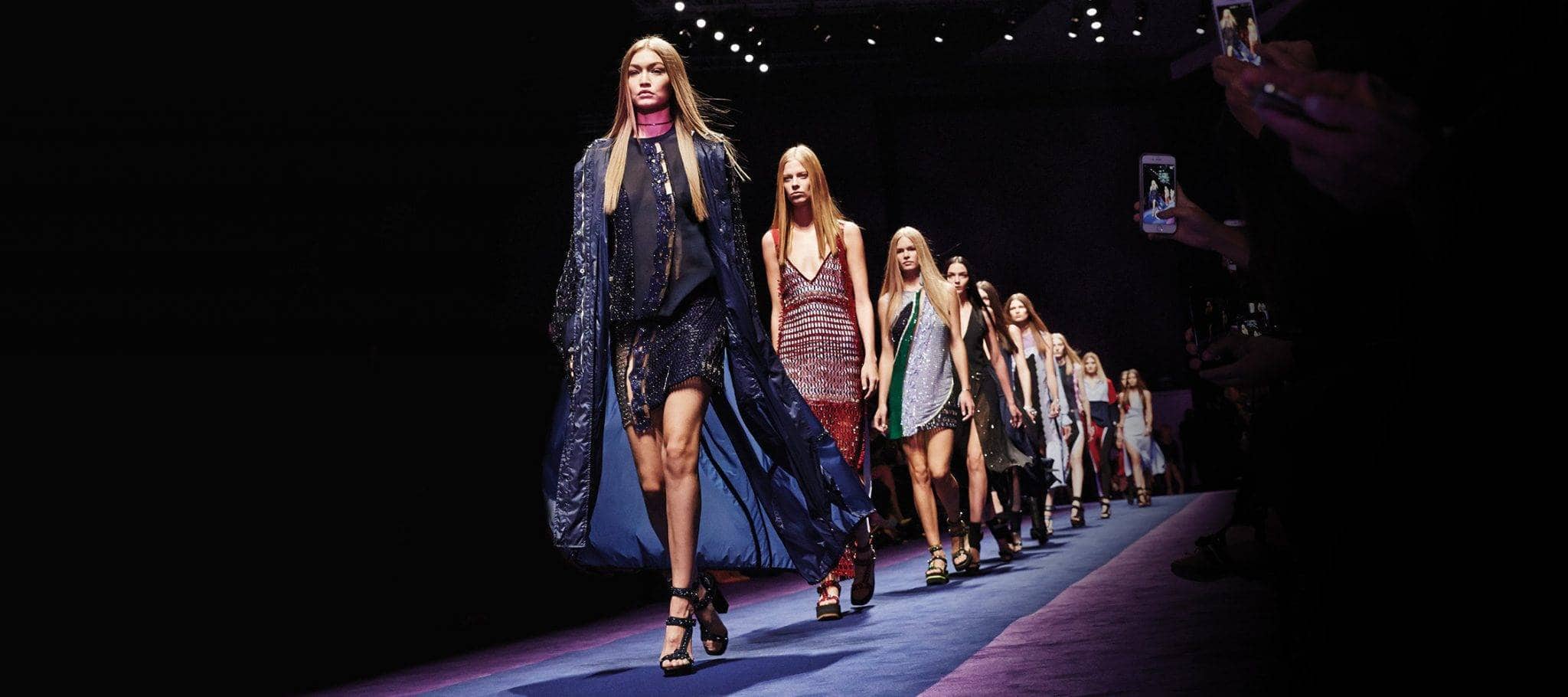 The red carpet… and THAT dress
Versace's designs have graced the red carpet at every notable event, but it was THAT dress that hit the headlines in 1994 at the premiere of Four Weddings and a Funeral. A relatively unknown Elizabeth Hurley accompanied her boyfriend, Hugh Grant, to the event, and the black silk and gold safety-pinned dress shot her into the spotlight and onto the front page of every newspaper the next morning.
Probably the most famous little black dress that has ever been created, it is arguably Versace's best-known design. Punk inspired and celebrating the female form, the dress was a favour from Versace as Hurley couldn't afford to buy a dress of her own. Apparently, it was the only thing left in Hugh Grant's press office and was offered as a last resort. And so the iconic creation was debuted and launched into the fashion history books.
The next phase
Following Gianni's tragic murder in 1997, management of the company passed to his brother, Santo, and sister, Donatella. Holding titles of Chairman as well as President and Artistic Director respectively, the pair are still in control of the company today, making Versace one of only a few global fashion houses that remain majority-owned by the founding family.
Latest collection
Of their most recent Fall/Winter collection, Donatella Versace said, "This is a collection about the power of women, and women who know how to use their power. It is a call for unity, and the strength that comes from positivity and hope."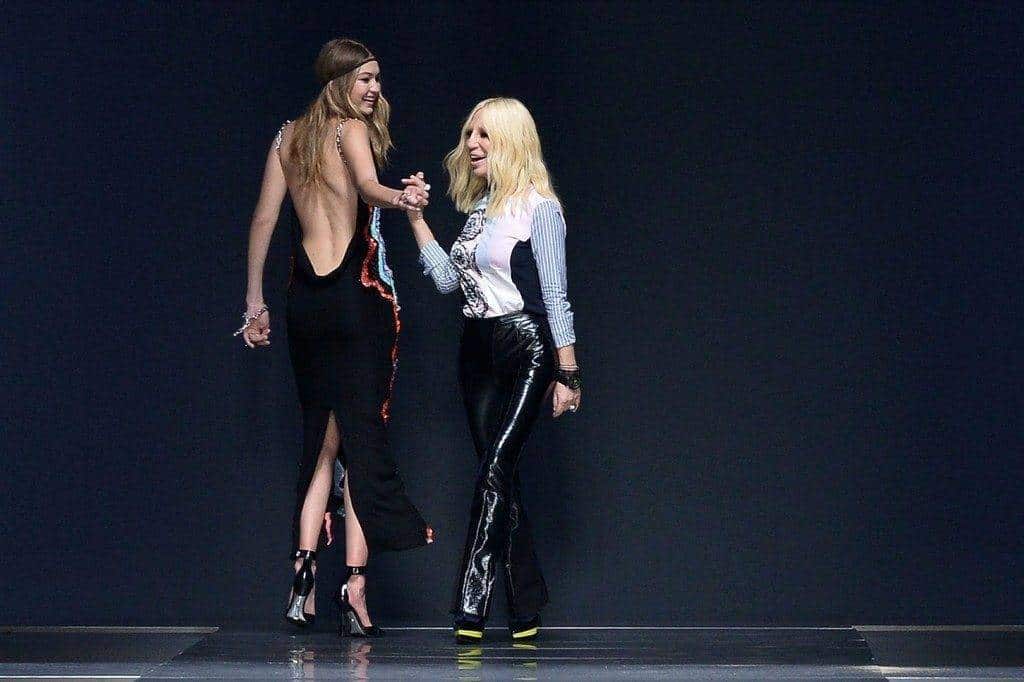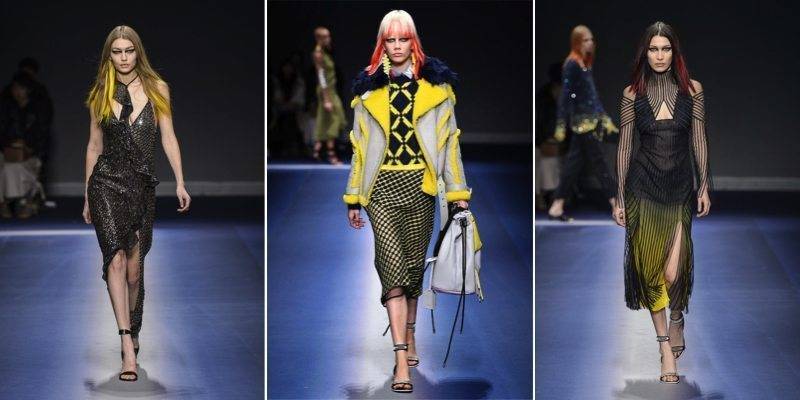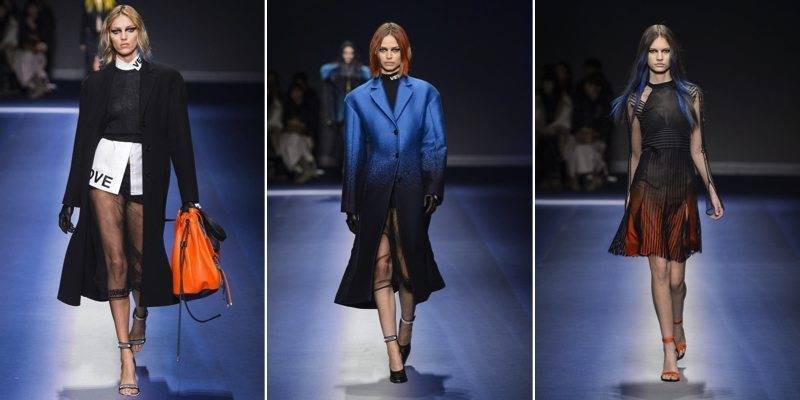 Inspiration for the collection…
"DIVERSITY, STRENGTH, INDIVIDUALITY – THE EMPOWERMENT OF THE FEMALE MIND AND BODY.
VERSACE FOR ALL WOMEN… ATTITUDE IS FEARLESS."