The journey up the long winding driveway to The Grove is a chance to let your troubles slip away. Set in 300 acres of Hertfordshire countryside, London's Cosmopolitan Country Estate is a gorgeous, quirky manor house hotel. Featuring a spa, championship golf course and its own beach, I couldn't wait to check in and sample what The Grove had to offer.
Arrival
From the moment we arrived we were treated like old friends. Our car was whisked away by the valet and our baggage disappeared to our room. As we checked in I took a moment to gaze at the beautiful art that was dotted around the lovely bright and light foyer. We soon came to realise that at The Grove you can not escape art – it is everywhere and it is beautiful! Behind the reception desk was a piece featuring old keys and there were statues placed among foyer chairs and tables.
Gardens, beach and pool
We decided to have a look around and made our way to the walled garden which houses an outdoor pool as well as a beach! It's a great family area – children are made to feel very welcome here – and we enjoyed some drinks, reclining in some cute deck chairs while our 6 year old daughter played in the water. Next to the pool area is the Potting Shed where we found a table tennis table and pool table. Old riding boots adorn the walls and there's a really eclectic mix of antique pieces.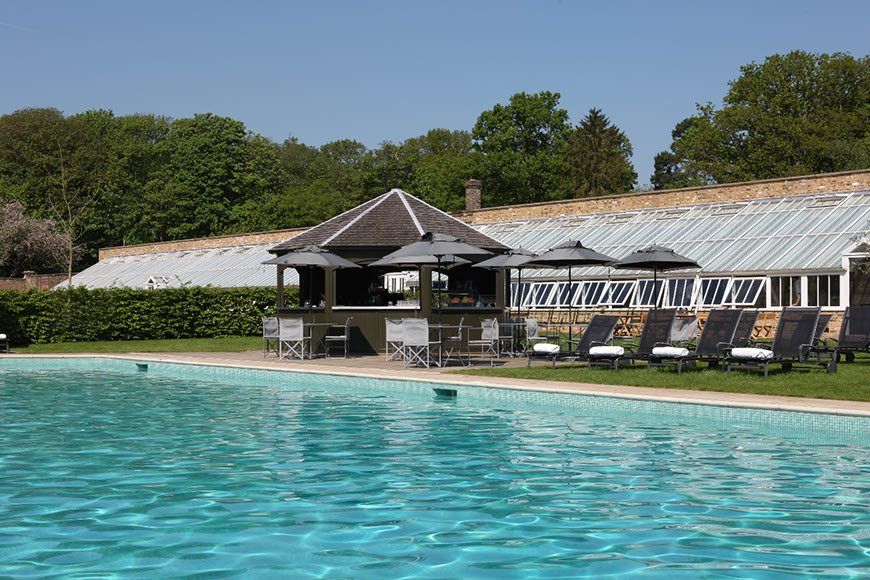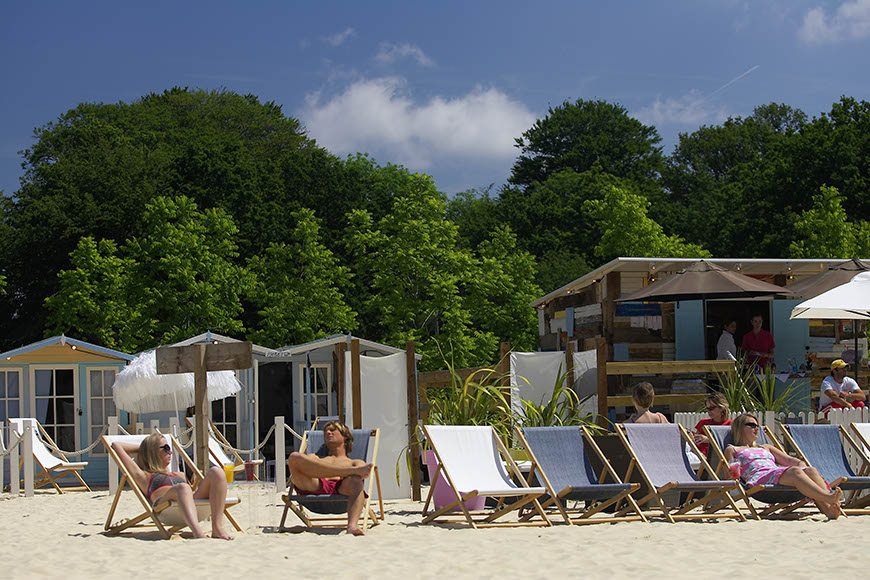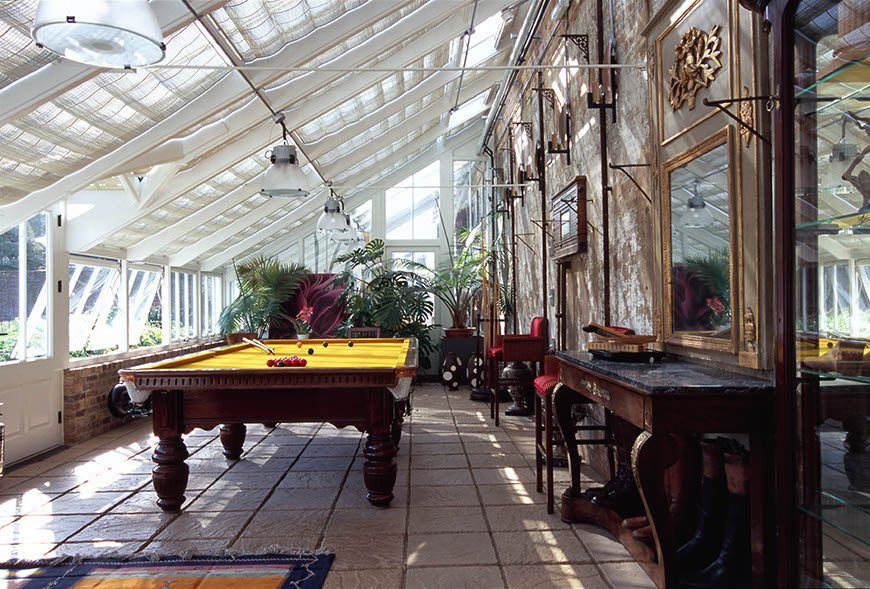 Out on the lawns there's fun for the whole family. The Grove go out of their way to provide unintrusive entertainment. Lawn chess, Twister and other kid's activities are on offer, and of course, the spa and golf course provide plenty of entertainment for the grown ups!
As our room wasn't quite ready for us, Paul the Guest Services Manager ensured that we were well looked after, sneaking a cheeky cake and drink to our daughter and generally being incredibly helpful. It would have taken us longer than our allotted 24 hours to explore the whole of the sprawling hotel, to Paul was able to fill the gaps for us.
Once home to the Earl of Clarendon in the 18th century, the impressive Mansion House and more contemporary West Wing overlook 300 acres. These sprawling grounds are home to an 18 hole championship golf course which will host the 2016 British Masters, and where President Obama and David Cameron recently played. There's also a professional football pitch which attracts many pro footballers, although we didn't catch sight of any on our stay! There are three lovely restaurants – Colette's for fine dining, The Glasshouse for an international feast, and The Stables for an informal meal. Then there's the health club and spa – Sequoia – offering a comprehensive range of treatments and relaxation rooms.
Weddings
The Grove also offers three rooms suitable for weddings. The Amber is a chic and elegant space, with high ceilings and French doors opening out onto the formal gardens. The largest space, it can accommodate over 200 guests. The Mansion provides an intimate space for up to 36 guests with views over Charlotte's Vale, and then there's the Potting Shed, a beautifully restored Victorian glasshouse in the Walled Garden with space for 60 guests.
This would be the most stunning place to wed, and with ample space for you and your guests, you will be treated like royalty as you celebrate your special day.
Lounge
We were treated to more beautiful art as we spent a while in the library. A vision of blue – sofas and chandeliers filled the room alongside a dress created from different bits of material. And on the way up to our room we encountered many giraffes… on the walls and in little cabinets, our daughter was delighted to meet these treasures.

Bedrooms
Their 215 rooms each have their own character and personality, and The Grove offers suites and rooms in three unique styles – Hot and Sexy, Cool and Contemporary and Fresh and Classic. One suite even has a baby grand piano! Our room – number 20 – was situated in the oldest part of the hotel. The corridors were lined with sumptuous thick purple velvet and a huge chandelier hung just outside our door.
Paul showed us to our room and gave us a little tour – a lovely clean and shiny bathroom with his and hers basins and ESPA bath products and a gorgeous four poster bed with beautiful wood detail and soft chiffon drapes which escorted us back to our African honeymoon. A small seating area and a separate desk and wardrobe space finished off the room which had stunning views of the grounds. A beautiful Asian wedding was taking place on the lawns and the bride's dress gleamed in the afternoon light. The Grove's kindness extended to our daughter who received her very own hamper of bath products and even some toys in the room to play with.
A knock on the door revealed some decadent treats! Champagne on ice and a 3 tiered cake stand filled with beautiful macarons as well as cookies for our little one's bed time and a huge platter of fruit.
Dinner
On to dinner…! We dined in The Glasshouse – an astonishing array of food was on offer and we feasted our eyes on sushi, lasagne and even a carvery. It's buffet style, so we helped ourselves to a variety of dishes, and I chose the vegetables I wanted for a stir fry, which the chef made for me.
Dessert was equally extravagant it its variety crème brulee, cheesecake and chocolate brownies, to name but a few! After a delicious meal we slept incredibly soundly – a super soft duvet and the fluffiest of pillows ensured a peaceful night's sleep.
We breakfasted again in The Glasshouse where a Continental breakfast was on offer and I then made my way to the spa for an ESPA iconic back, face and scalp massage. Chatting to a friendly doorman, I stepped into the drizzle when Paul appeared and insisted on escorting me in a golf buggy to Sequoia, the spa.
Spa
Sequoia is tranquil and gorgeous, with a jet black pool, sauna, steam room and heat experiences as well as a relaxation room which is soothing and calm. I enjoyed a herbal tea and a quick snooze before I was called to the treatment room. With calming music, the room was beautifully lit and the therapist carried out a consultation before my facial to tailor the products and treatment to my skin. Shining a UV light onto my face revealed areas that could use a bit of care. And so the treatment began – a wonderfully relaxing hot stone massage, facial and mud hair mask.
Although The Grove promotes itself as London's Country Estate, it could be miles away! As we strolled around the gardens with peaceful surroundings and sparkling fountains, we were overcome with a serene tranquillity that one only encounters in the deepest of countryside. It was a shame we had to leave so soon, but this arty, eclectic and very friendly hotel will remain in my mind for a while yet.
---
Chandlers Cross, Watford, Hertfordshire WD34TG
WEDDINGS, PRIVATE PARTIES, SOCIAL EVENTS
01923 296059 | [email protected]
Monday to Friday, 9:00am – 5:30pm
Closed on Christmas Day, Boxing Day and New Years Day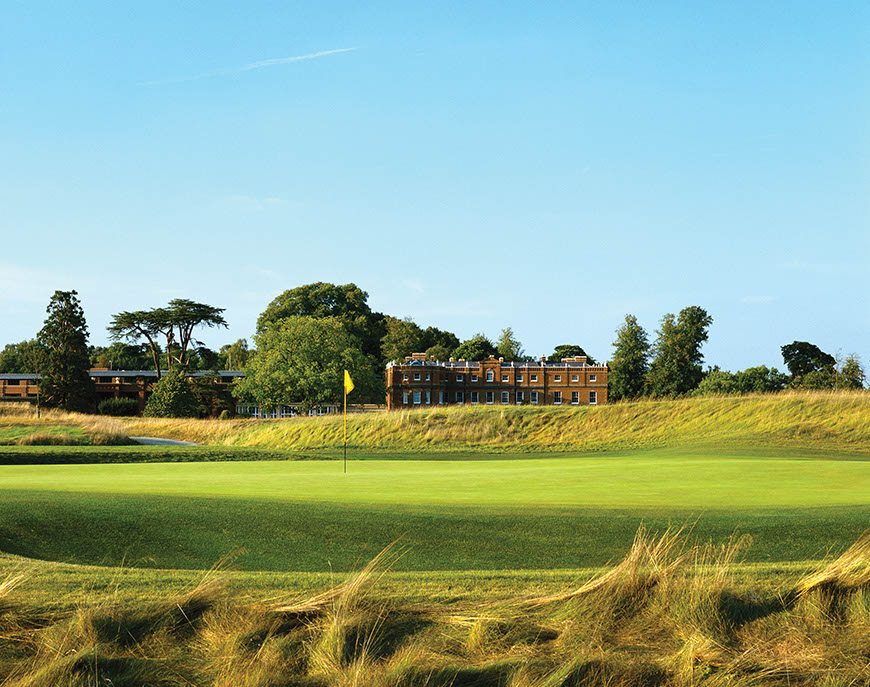 [Review] The Grove, Hertfordshire's Hidden Gem
Simply Great
Amazing hospitality, lovely out door pool and so much to do in this stunning country house hotel