Stunning Santorini and a Blissful Buddha-Bar
Against a topaz sky and velvet blue sea, the whitewashed facades of La Maltese Estate shine out like dazzling diamonds under a hot Santorini sun.
It was here that we enjoyed three glorious nights, soaking up the cool vibes and finding out what's on offer for couples looking for a beautiful Greek island wedding.
Santorini
The result of a volcanic event over 3,500 years ago, the island of Santorini lies in the Aegean Sea, southeast of Greece's mainland. Its Mediterranean climate keeps its summers hot and its winters far from freezing. It's a fabulous spot for a picturesque wedding, with dramatic cliffs, cobalt skies and beautiful architecture.
The room
Our stay was at La Maltese Estate, and we were treated to a really good look around it. From the lobby you are given a stunning panoramic view of the sea, mountains and cliffs, it's simply incredible and well worth taking a few moments to stop and enjoy. Rooms are lovely – clean, fresh and light. Ours had a door leading right out to the pool and more magnificent views.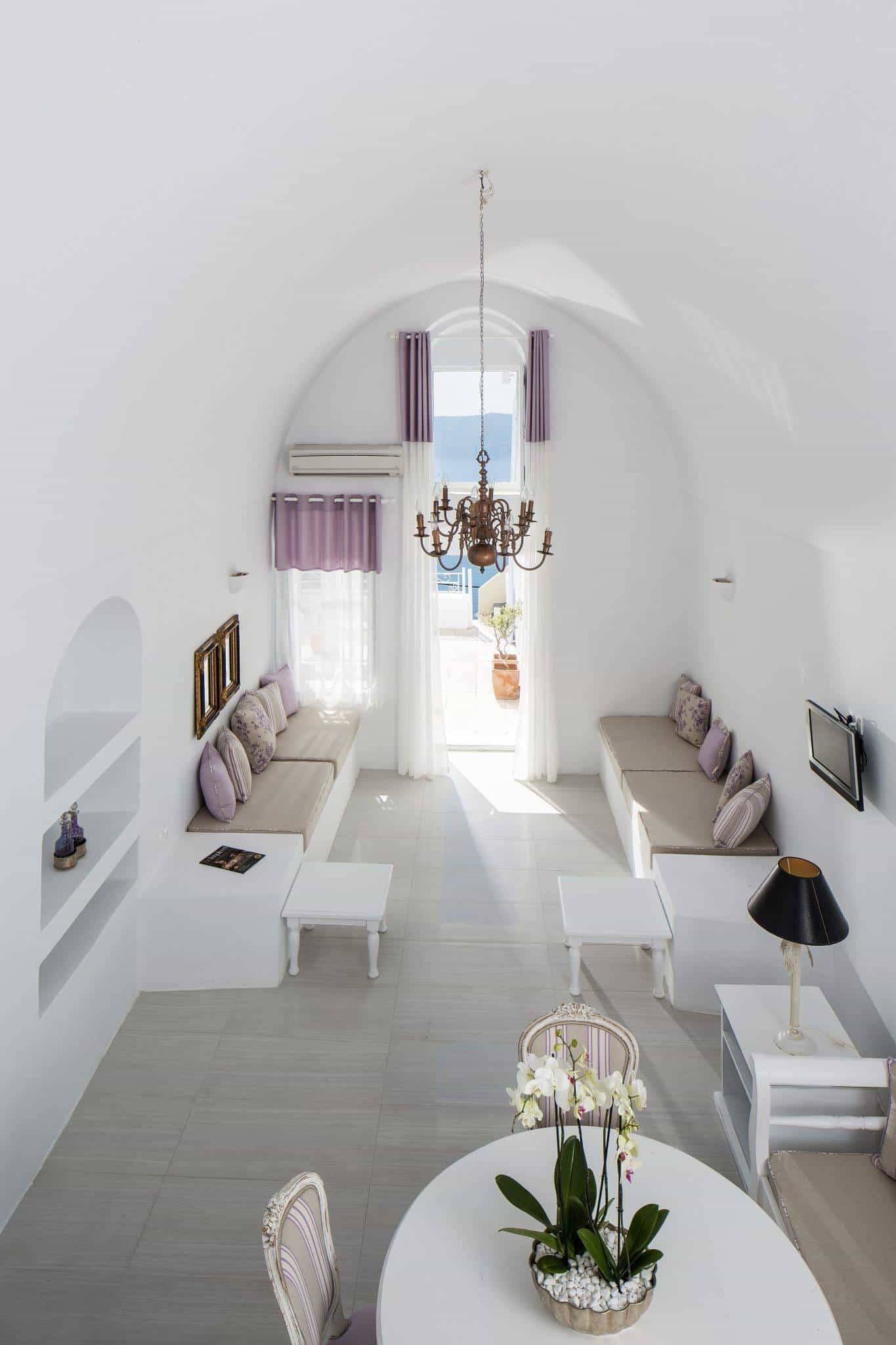 Buddha-Bar Beach
Buddha-Bar Beach is set within the luxurious surroundings of La Maltese. One of the hottest spots on the island, it offers breathtaking views whilst you enjoy the world-renowned Buddha-Bar atmosphere and its gorgeous food and fabulous cocktails.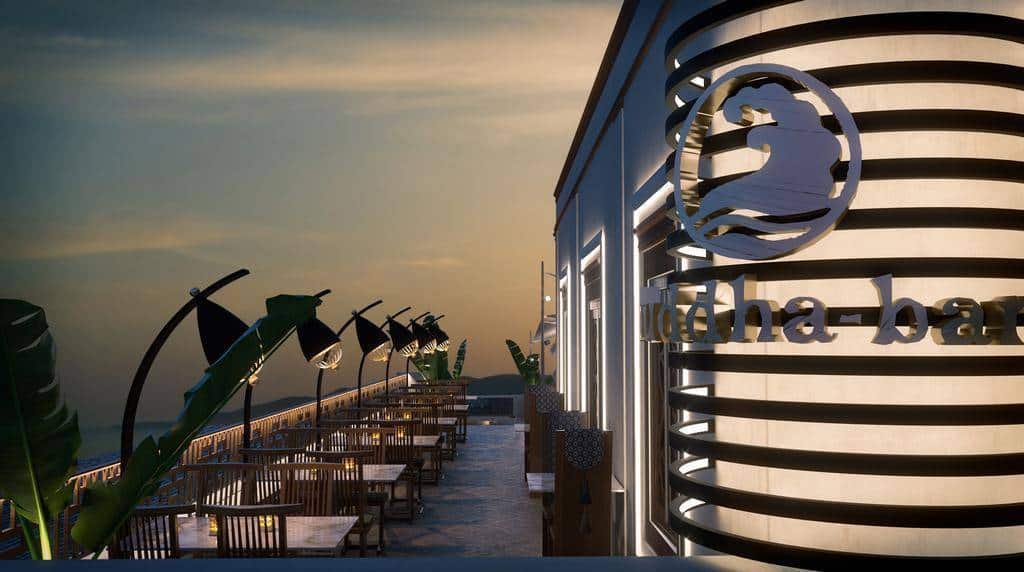 Music plays a big part of the Buddha-Bar experience, and DJs work throughout the day and night to provide the perfect soundtrack to your meal or drinks.
Food is top quality. La Maltese is right up there with absolute gourmet cuisine. Local fresh produce paired with local wines have to be the ultimate combination and with superb service and the most beautiful surroundings, this was definitely an experience to remember.
Weddings
La Maltese is beautifully equipped for weddings and they are passionate about them. It's an idyllic setting that can be booked for exclusive use and can accommodate up to 200 guests.
You can book their villa, located in the original building of La Maltese, to host your wedding. Boasting private balconies, a terrace and a pool, it's a gorgeous venue.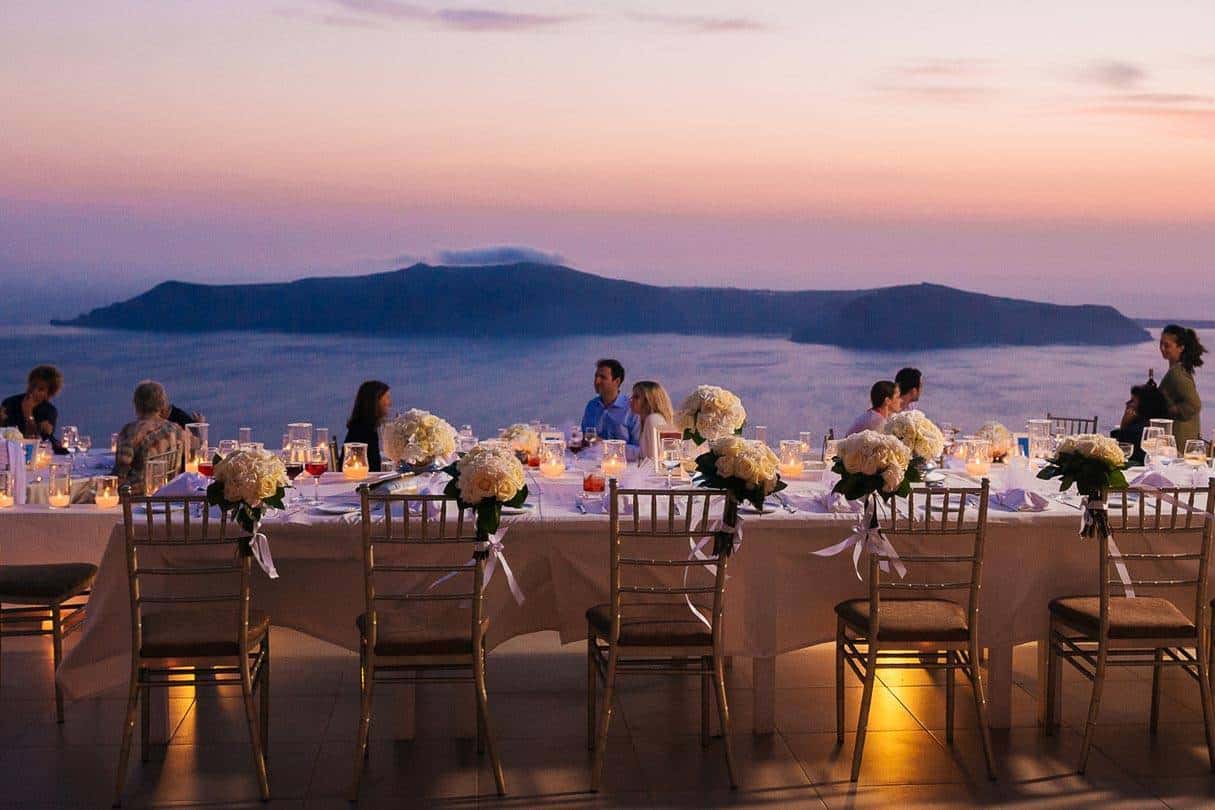 The Petit Villa is so charming and hosts four double bedrooms in addition to the main room, champagne lounge, terraces, patio and pool. If you need more bedrooms, the Grand Villa addition gives five further rooms, carved into the rock, facing the beautiful blue Aegean Sea and characterising traditional architecture.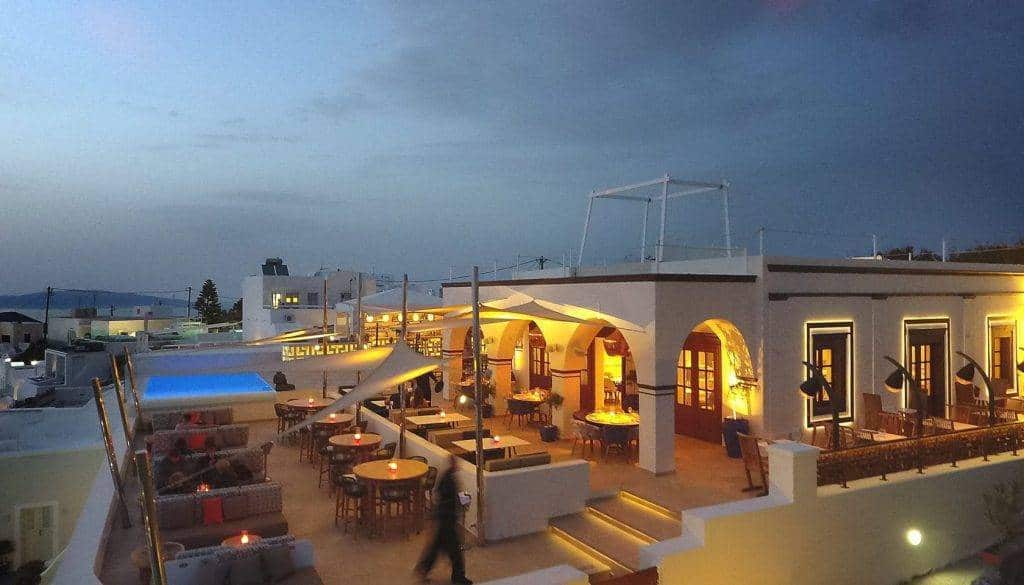 The quality of service, the gorgeous vibes and exquisite food definitely made this trip one to remember. We can't wait to come back!
84700, Santorini Island, Cyclades Islands, Greece
Tel. +30 22860 24701 – Fax. +30 22860 24702
Email: [email protected]
La Maltese Estate is a trusted 5 Star Wedding Directory supplier. See their listing here.