Beautifully grand
Built as a grand hotel for the passengers of the new Great Central Railway, Marylebone Station in 1899, The Landmark London's striking red brick facade towers high above the city's leafy treetops.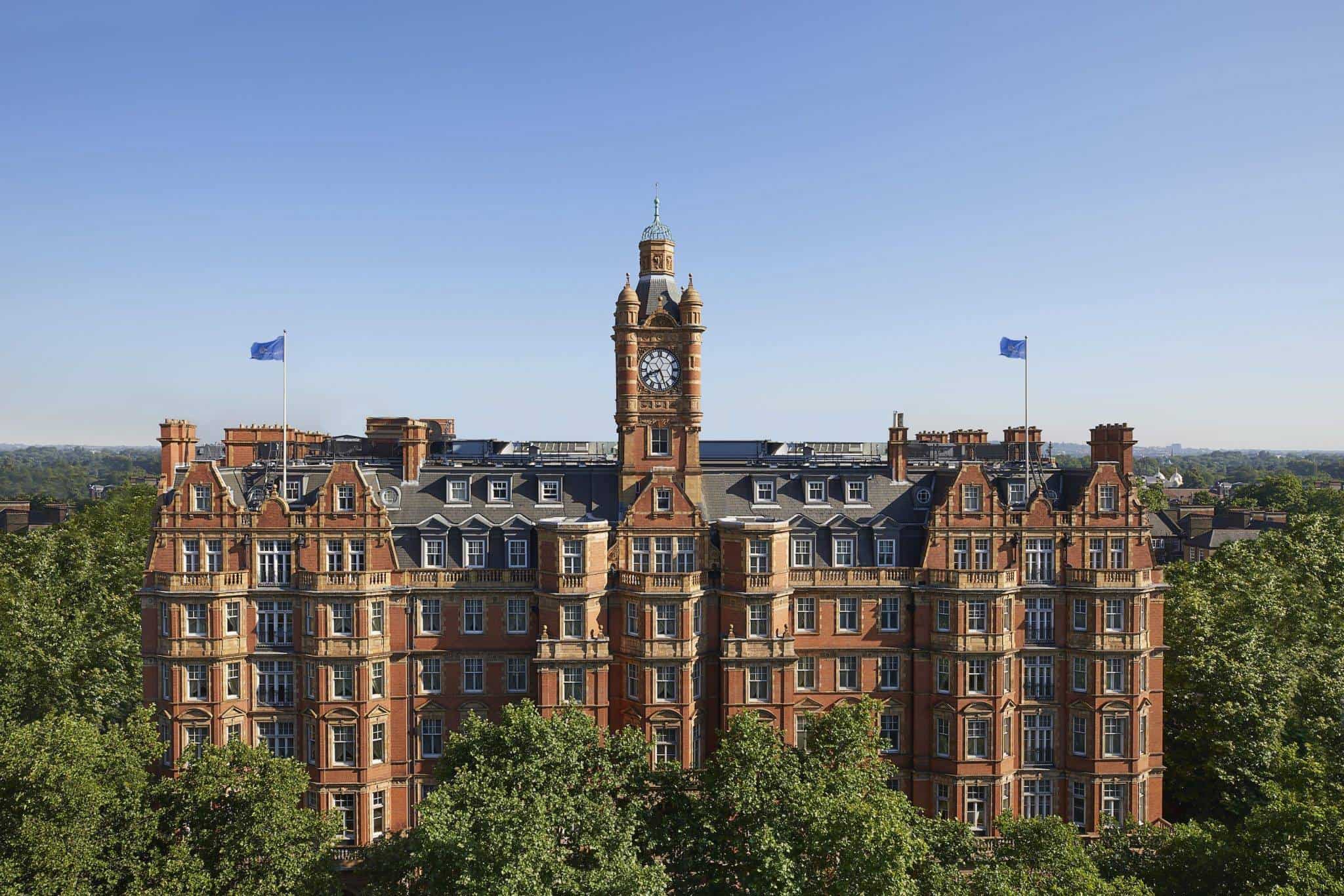 First Impressions
This is a beautiful old hotel, its charm and grandeur retained whilst the decor is light, bright and fresh.
The gorgeous glass atrium with tall palm trees and wonderful fragrant florals welcomes you into the sunny lobby, and as we arrived, a harpist was accompanying a most refined afternoon tea which was taking place in the Winter Garden.
A surprise in the suite
We checked in and were shown to our suite on the fifth floor which hid a wonderful surprise. A cute little circus tent had been set up for our daughter who was accompanying us, complete with pillows and lit up with torches, all ready for midnight adventures! Hiding inside were chocolate cookies, the perfect midnight feast, and our little girl was just delighted!
For us grown ups there was baklava and medjool dates, absolutely divine, and a welcoming card from the manager – such a lovely touch.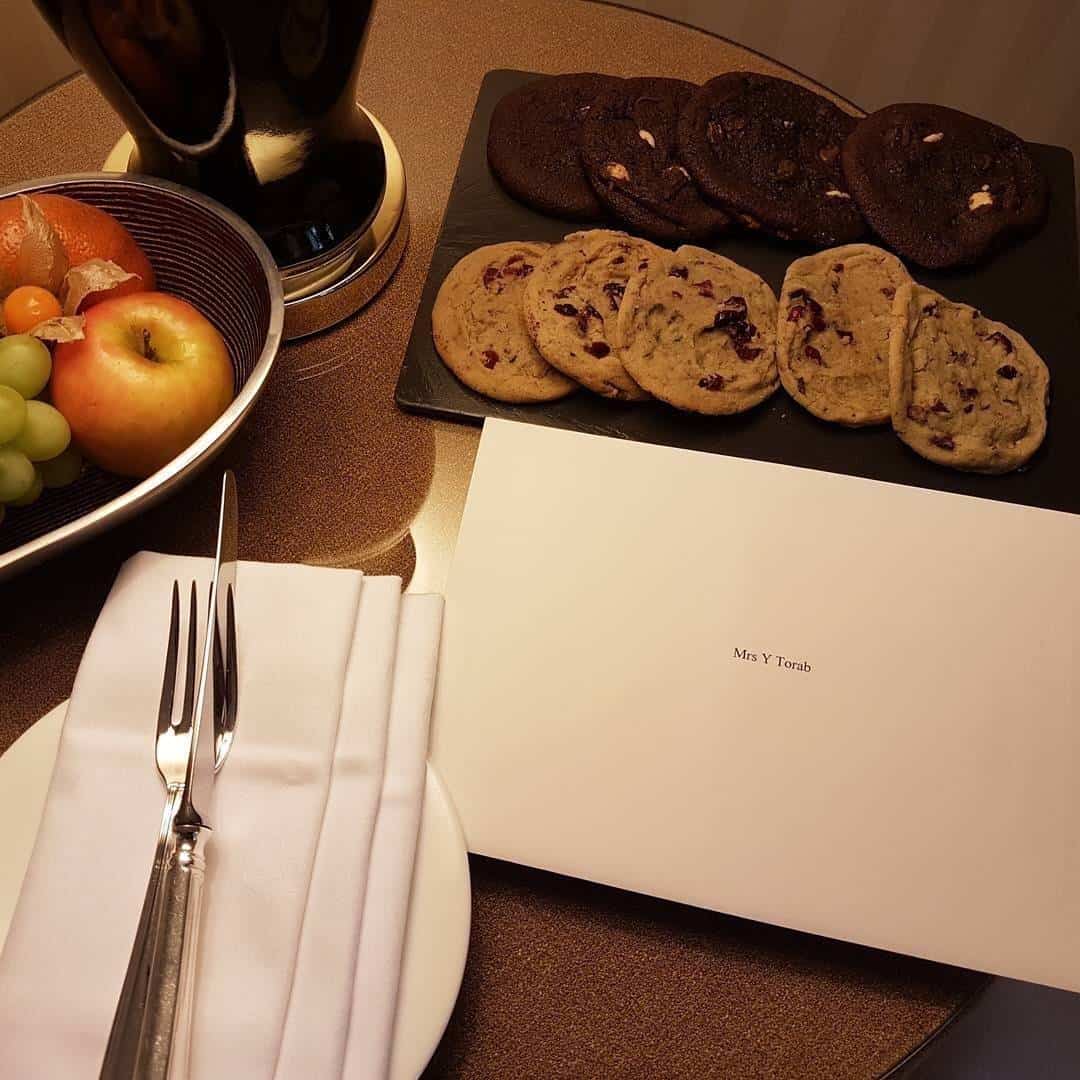 The suite was lovely and spacious, grand without being ostentations, and had a gorgeous marble bathroom and fabulous White Company toiletries which we very much enjoyed!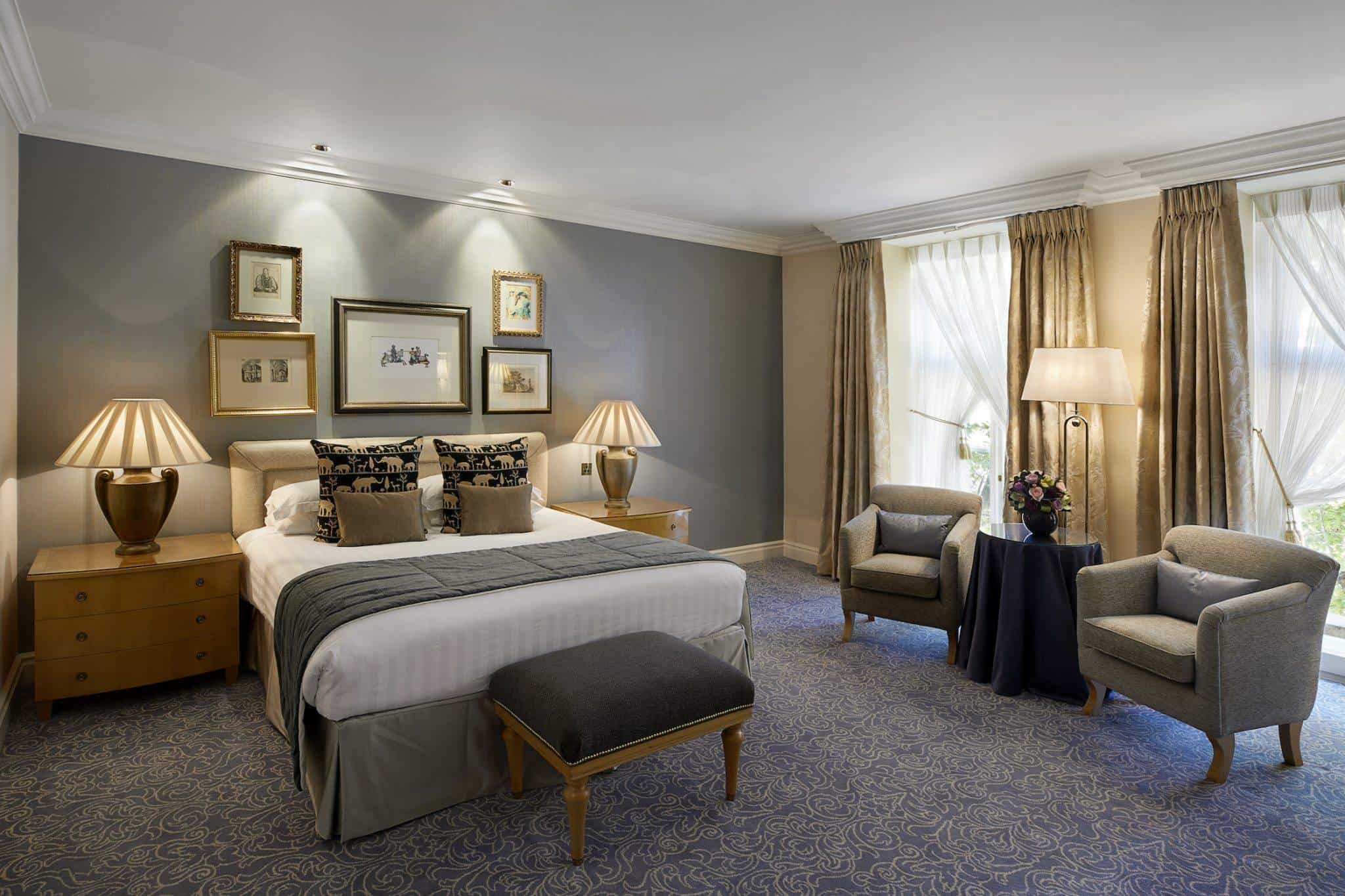 Weddings at The Landmark London
During our stay we were lucky enough to be able to peek into a wedding that was taking place there. The Ballroom is a spectacular space, with glittering chandeliers and beautiful architectural details. In addition, this celebration had a mirrored dance floor, an abundance of the most gorgeous purple flowers and a full lighting rig, ready for guests to celebrate in style.
There are six spaces to choose from, which can be tailored to a large or small gathering. The Gazebo is a sweet area to host a drinks reception, and the ballrooms are just so grand, a wedding at The Landmark London would be a truly fabulous celebration. With its marble pillars, chandeliers and large windows, the Ballroom is just gorgeous. Hosting up to 500 for a reception, this is a perfect space for a large wedding.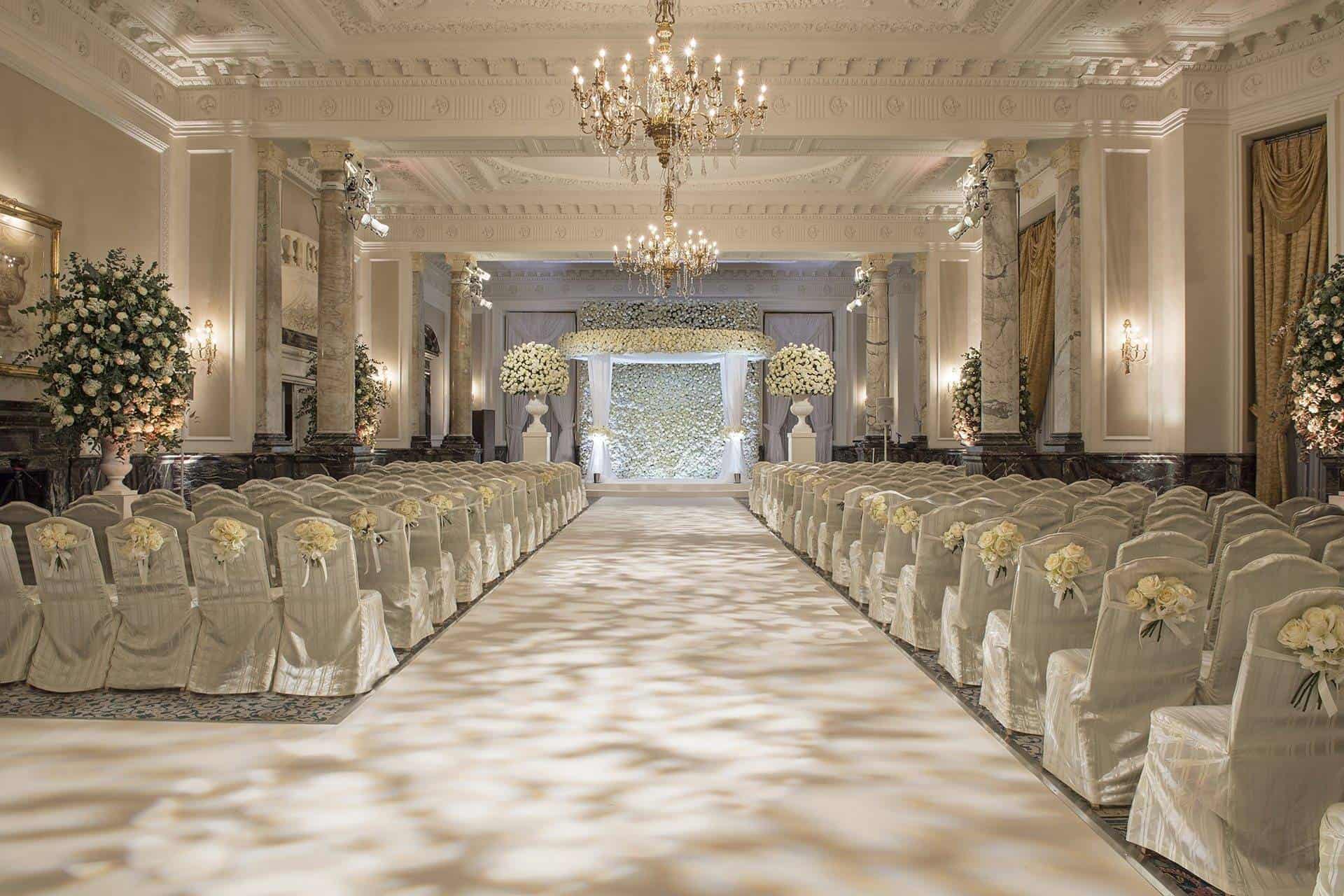 If you need a larger space, however, the Grand Ballroom is the room for you! It can accommodate up to 750 guests, but can also be split into two rooms, if required.
The Drawing Room, with its wood panelling and beautiful ceilings can host up to 300 guests, and the Empire Room, bathed in natural light, holds up to 250.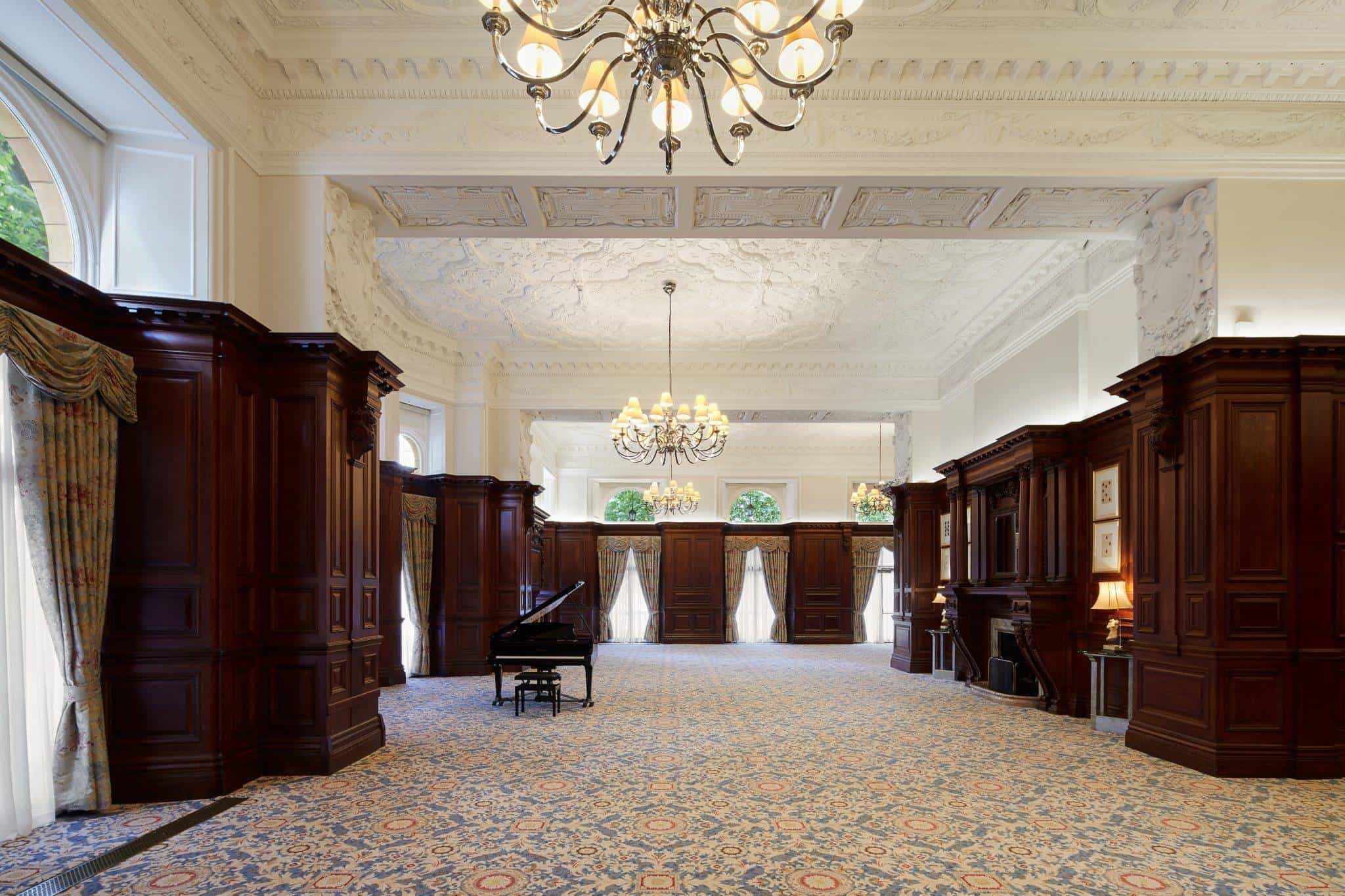 For a smaller wedding, The Landmark London offers the Tower Suite, a pretty, bright and intimate room overlooking the atrium. It can host up to 60 guests and is a lovely space.
The Landmark London is a perfect location for large weddings. Centrally located, if you're looking for a London wedding, you absolutely must take a visit to this gorgeous grand hotel.
Dinner is served
After our exciting glimpse into a beautiful wedding, we sat down to dinner in the Winter Garden. Surrounded by palm trees, we dined under the huge eight-story atrium, watching as the summer light faded into evening.
We were so well looked after, the service was fabulous and the food was exquisite. From the king prawn and lobster cocktail, roasted lamb and seafood linguine to the divine mango cheesecake, our dinner was definitely one to remember. With wine and cocktails to accompany our food, we thoroughly enjoyed our evening. This would be an ideal place for a pre-wedding meal or post-wedding lunch. We had a wonderful breakfast there the following morning, and it's ideally placed for a post-wedding breakfast, with so much choice and really delicious food.
The Landmark Spa & Health Club
For a pre-wedding pamper, the hotel also houses a spa and health club. Boasting world-class facilities, they offer a whole host of exclusive treatments as well as a chlorine-free swimming pool and a gym.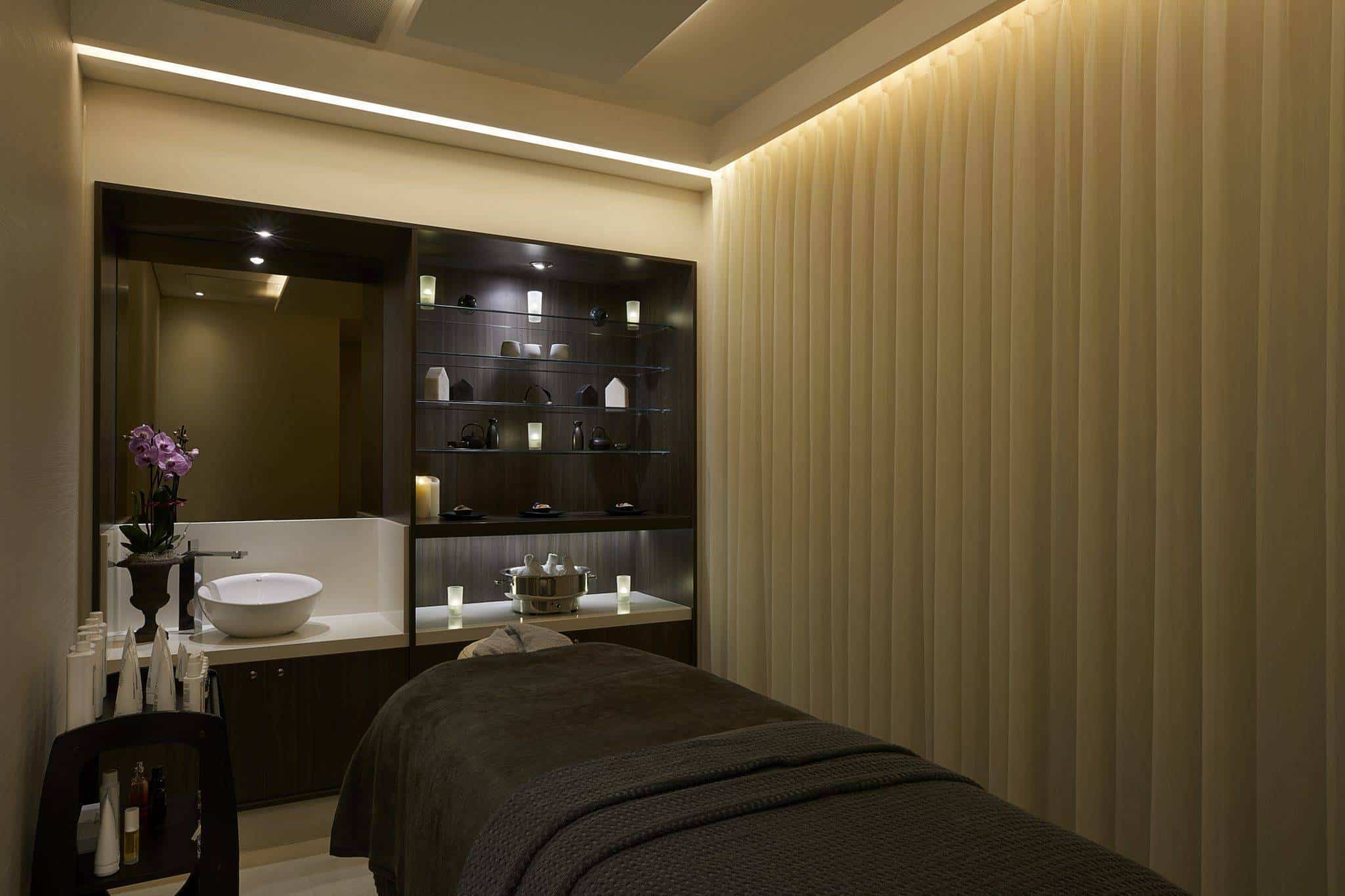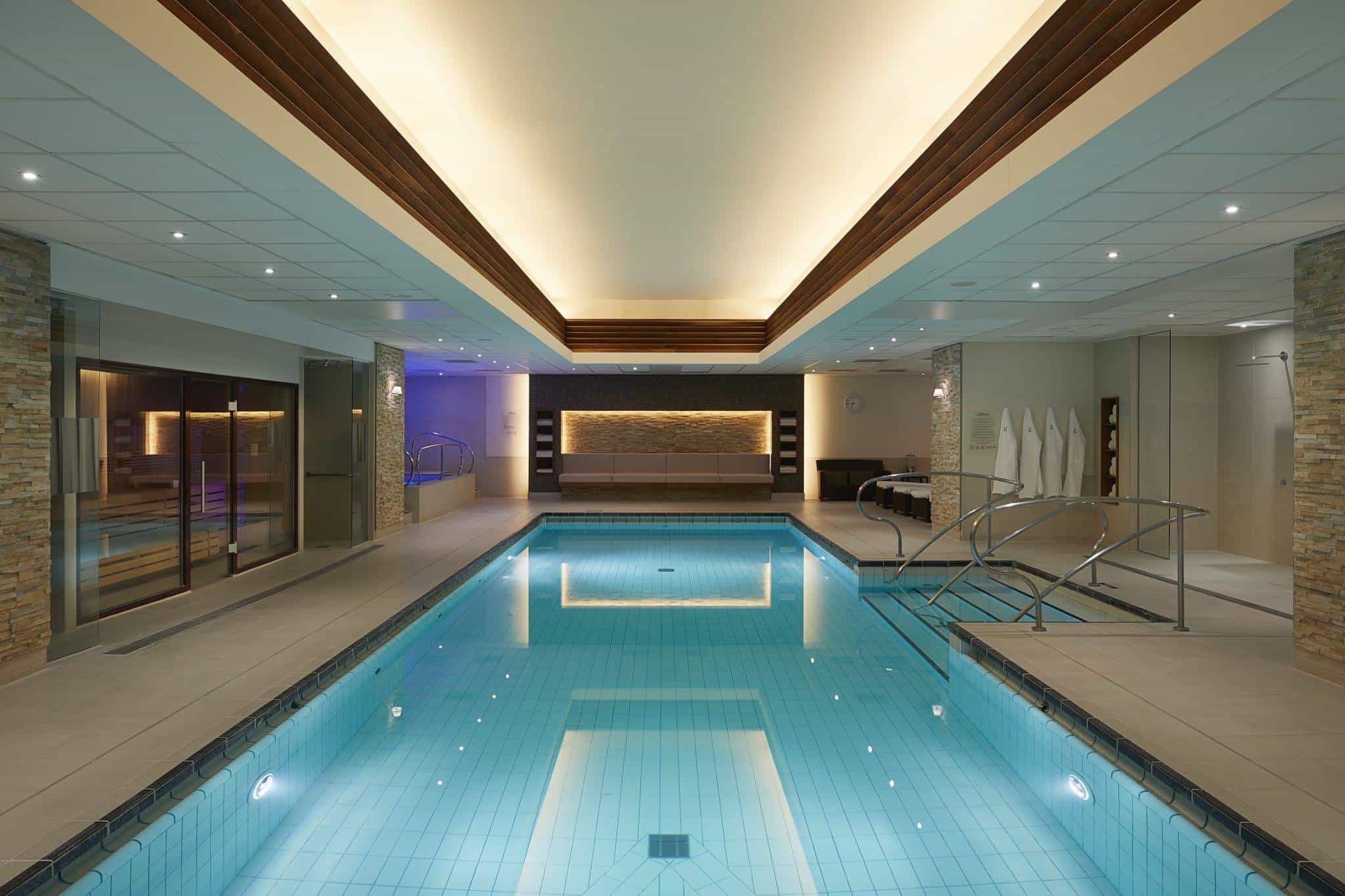 A fabulous trip
We had a wonderful time at The Landmark London, the staff are so friendly and the room was just so comfortable. We loved the little touches and thoughtfulness that went into our stay, and would highly recommend a trip here.
But don't just take it from us…!
"Would recommend to all, such a beautiful setting."
"I have never been disappointed, so much so that I seldom stay anywhere else in the capital."
"It has a beautiful interior and the hotel is perfect in many ways. The staff and service are excellent and tea and cakes are exceptional"
Trip Advisor
---
The Landmark London Hotel
222 Marylebone Road
London
NW1 6JQ
+44 (0) 20 7631 8000