A beautifully welcoming home from home
As we pulled in to the grand courtyard of Rosewood London, off the busy central London streets, we were greeted with warmth and friendly faces. The amazing façade of the building gave way to wrought iron gates, shining gas lamps and a gentleman in a fabulous striking valet uniform. Complete with work coat and peaked cap, the British personality of this fabulous hotel immediately struck us.
First Impressions
Rosewood London is an English heritage hotel with a contemporary twist. Boasting a rich and impressive history, this gem is set in High Holborn, just a few steps away from Covent Garden. It's perfectly situated for a central London hotel, but once you're through the gates and off the busy main road, this place is far from your average digs.
There is just so much to see when you enter – your eye is drawn across the most eclectic mix of pictures, florals, books and art installations. And then there's the staff – so friendly and welcoming, they were so pleased to see us and really had the loveliest personal touch. Staff at Rosewood London really took the time and made an extra effort to get to know us. We didn't feel like just another guest, it really was a very special experience.
Escorted to our room, there was still more to see around the hotel with cages of beautiful birds singing away on the grand and spectacular staircase.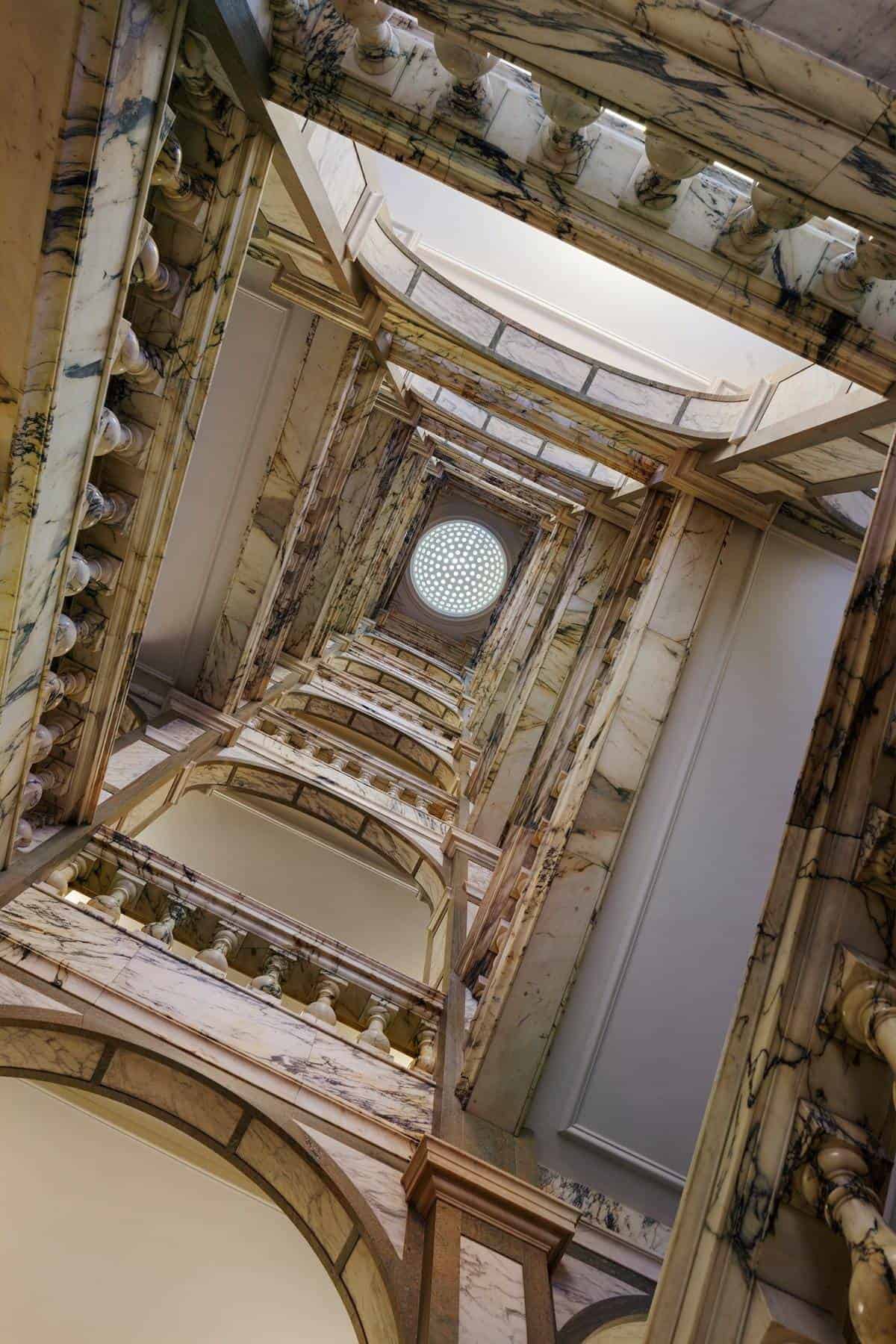 Butler Service
Outside our room we were introduced to Beau, our butler. Beau showed us round our suite, which was one of the best in the hotel, and really was absolutely gorgeous. With guest bathroom, beautiful bay window, huge coffee table and fresh flowers, we felt utterly spoiled!
We were treated to a glass of champagne while we took the tour of our suite, which, mixed with the excitement of the trip, made everything just sparkle that little bit more!
The Suite Tour
The guest bathroom had a copper basin and striking black and white floors with gorgeous toiletries, the lounge was comfortable, with a desk and luxurious sofa and the huge bedroom had everything you could desire and more.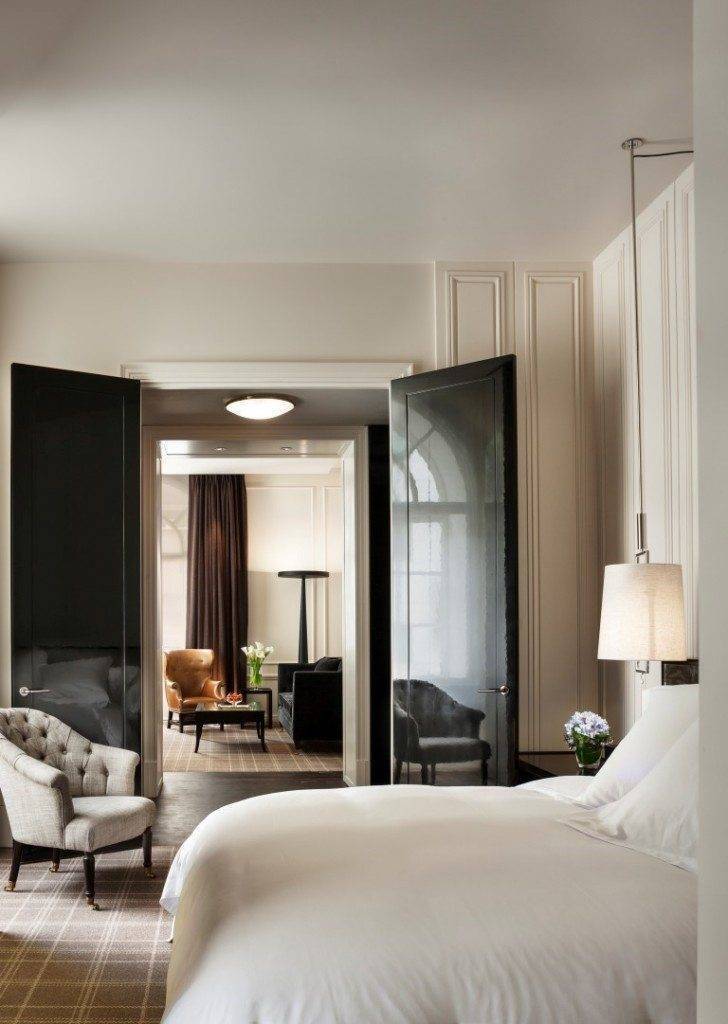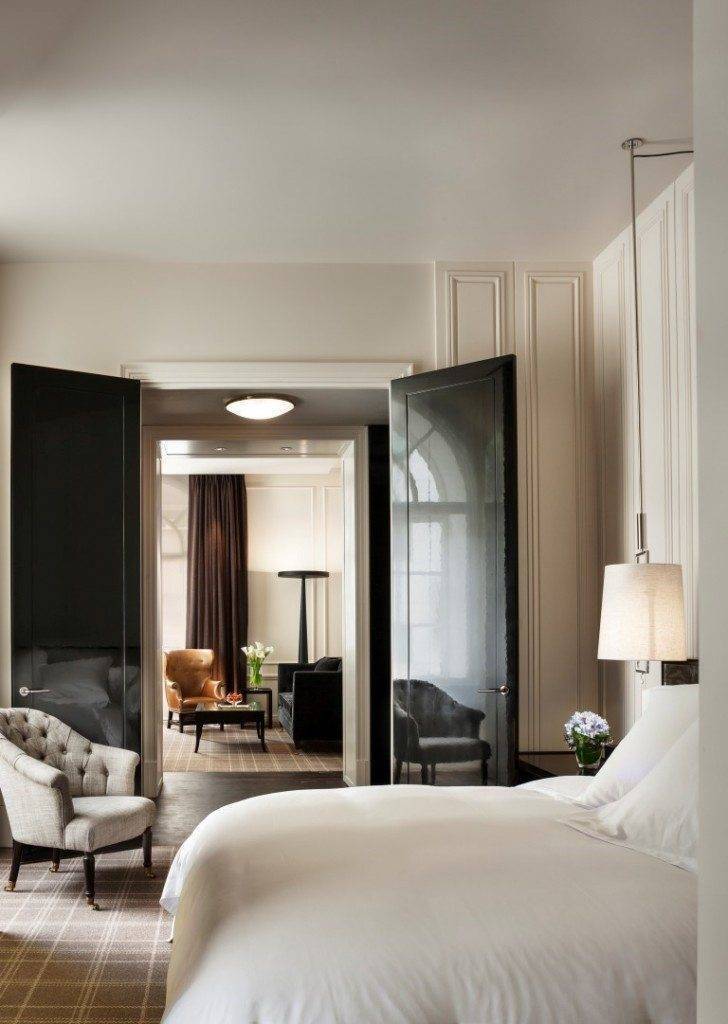 Decorated in natural, relaxing white and grey, the panelled bedroom was light, fresh and inviting. A beautiful jewellery box sat by the bed, ready to look after my treasured jewels, and a huge television sat next to the wall.
The ensuite hid behind sweeping glossy black doors, and with his and hers basins, marble floor and mirrored walls, it really does create the most luxurious atmosphere. Toiletries sat in a glass box edged with rose gold, and the huge shower and marble bath (with hidden tv!) were just so pretty.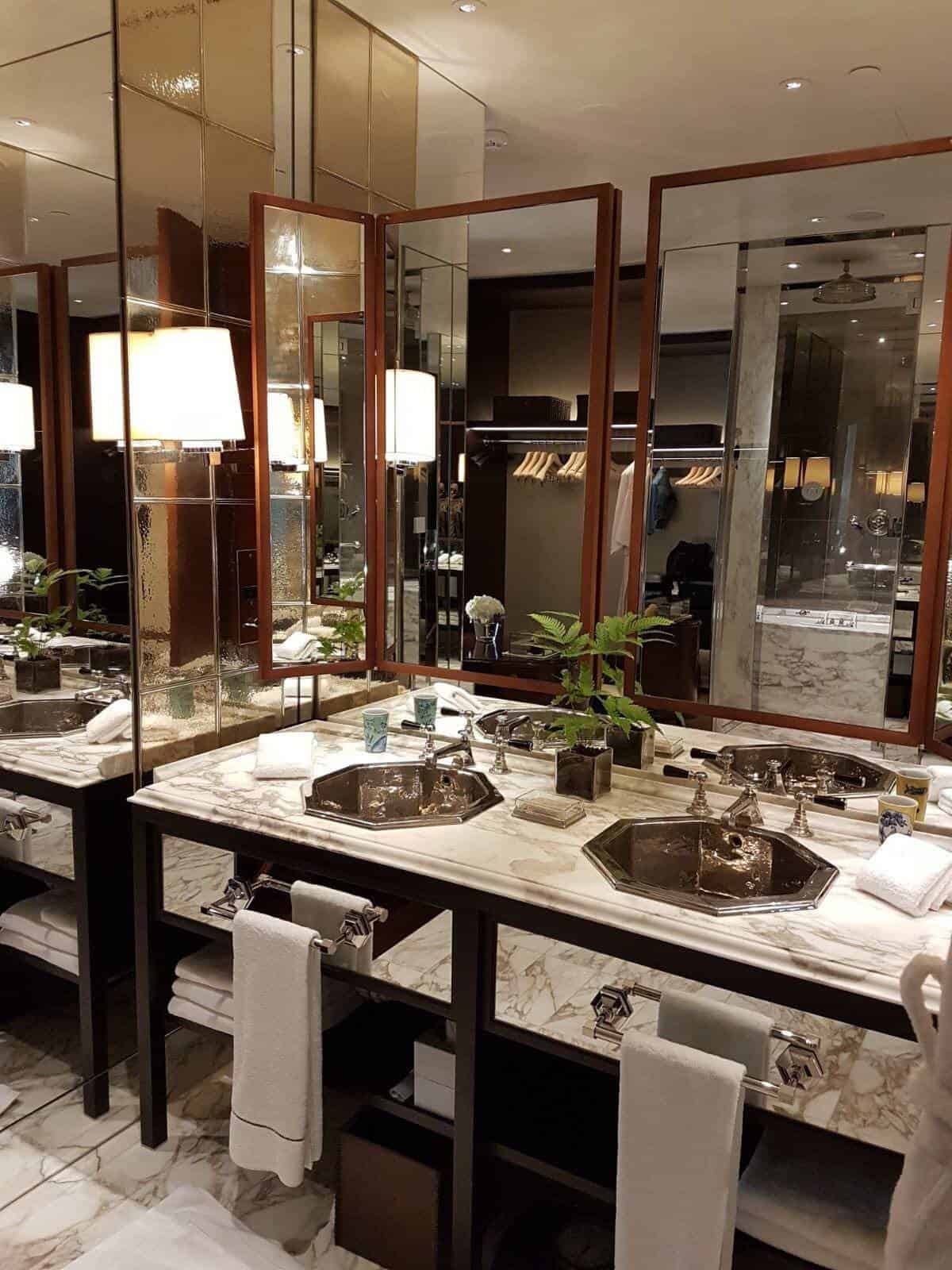 Nothing was too much trouble for Beau, she said she could attend to any detail we required, and she let us settle into our suite.
Welcoming gifts
Having taken our young daughter, she was delighted to find a stuffed toy dog waiting for her on her bed – such a lovely touch, and along with the chocolate puzzle left for her, made her feel so welcome. A kind note from the General Manager accompanied the most exquisite lemon curd tart – so pretty, and almost too good to eat… almost…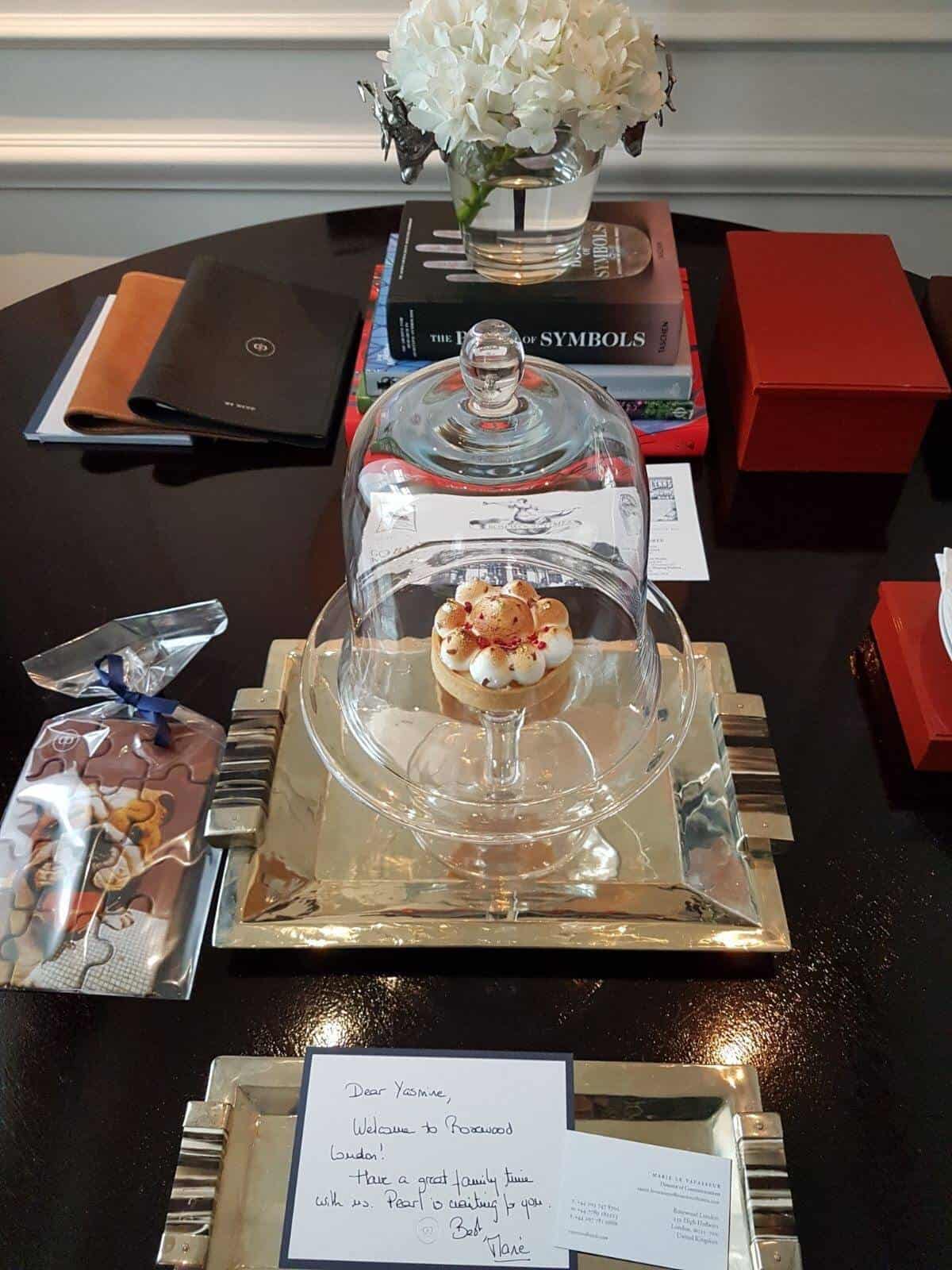 Dinner
Dinner was served in Holborn Dining Room, a grand brasserie, serving locally sourced British food. Holding the title for having the second most gins in England, the gin bar serves up over 500 different varieties. We were treated to a Moscow Mule, served traditionally in an authentic copper cup.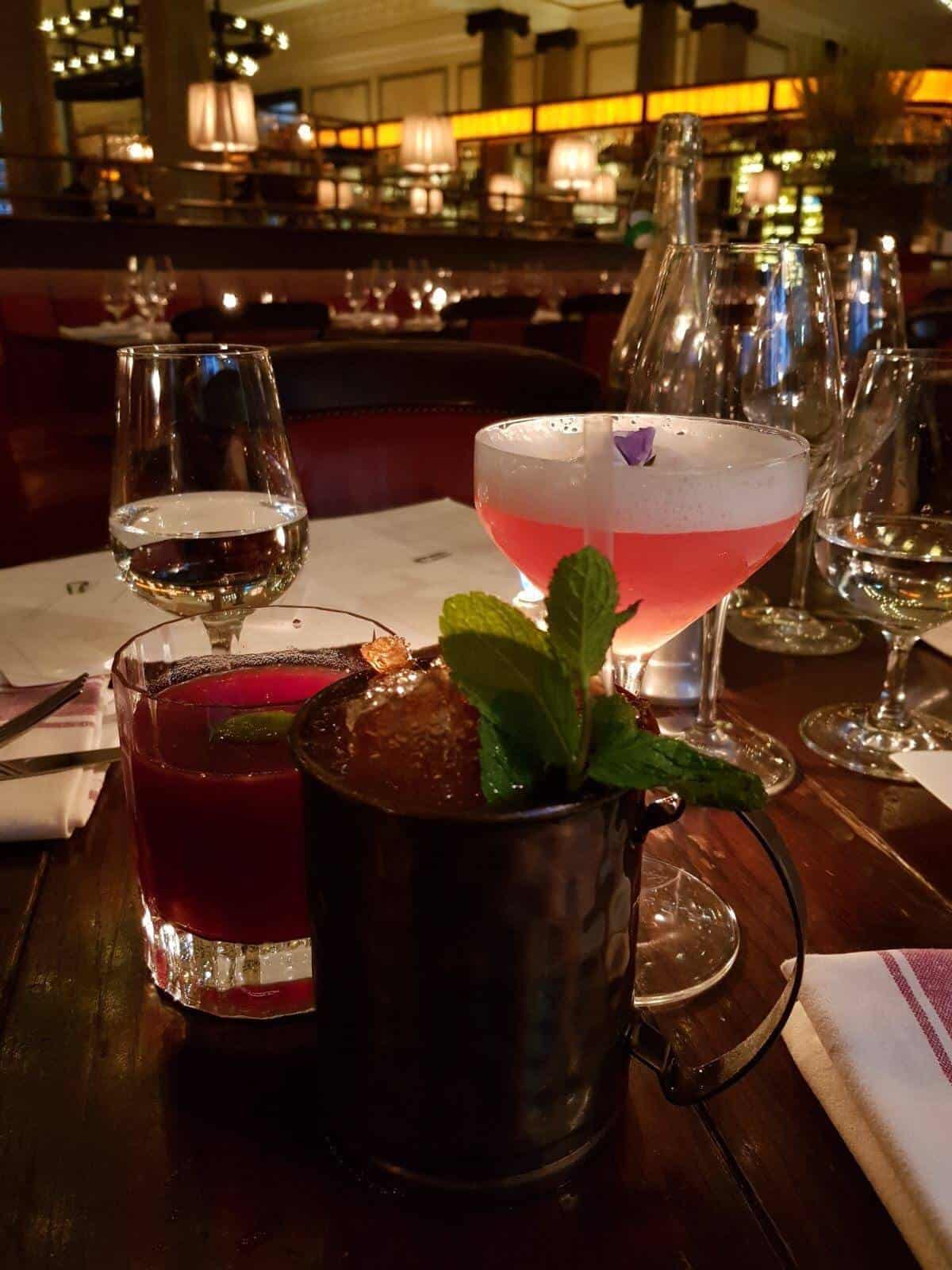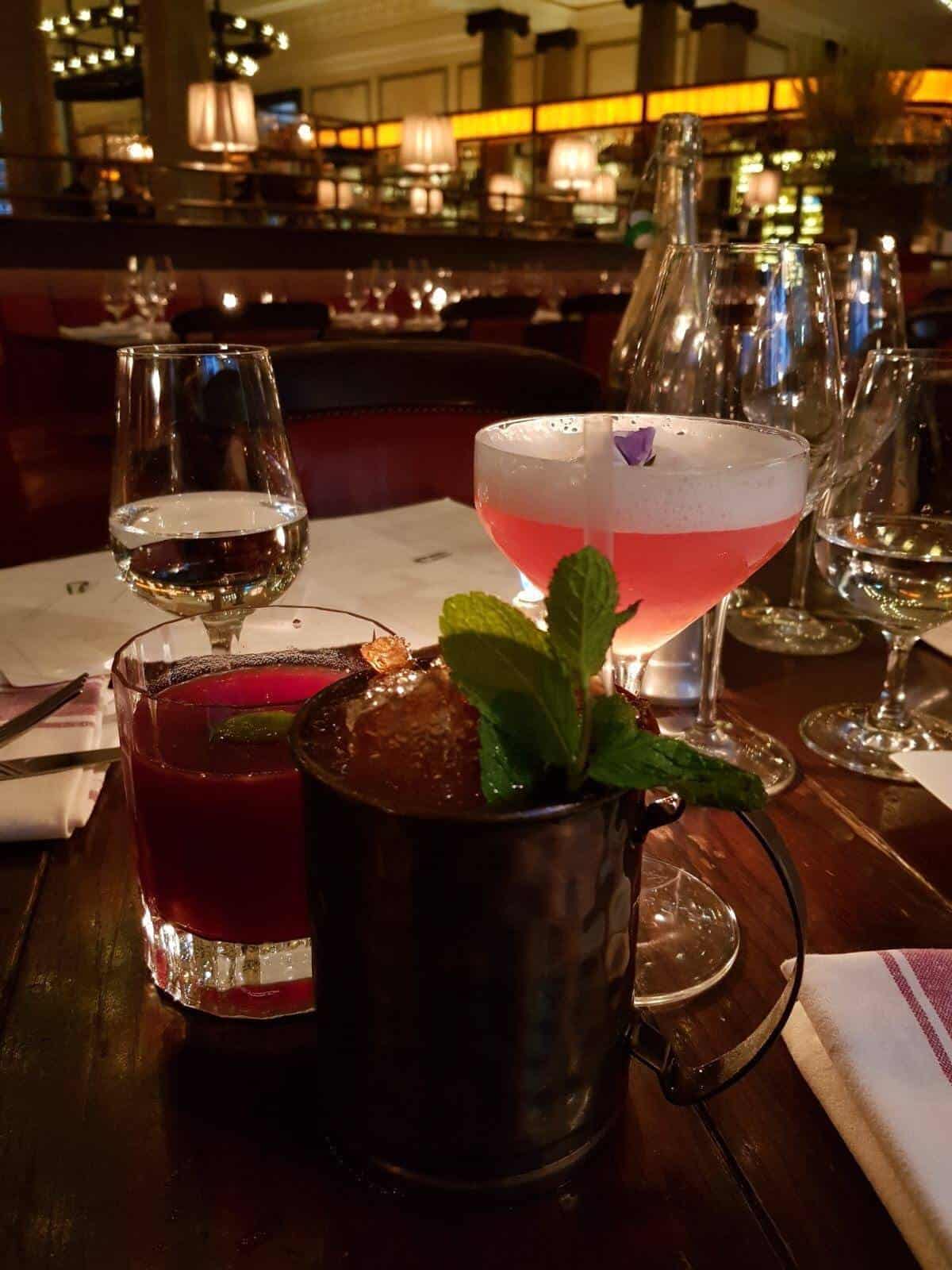 The menu is brilliant. We thoroughly enjoyed our dinner of rustic bread, scallops and steak. And the jelly and ice cream dessert was simply glorious! The restaurant is not just for hotel guests, and I would highly recommend dropping in if you're in the area, if not for a meal, to sample a gin cocktail!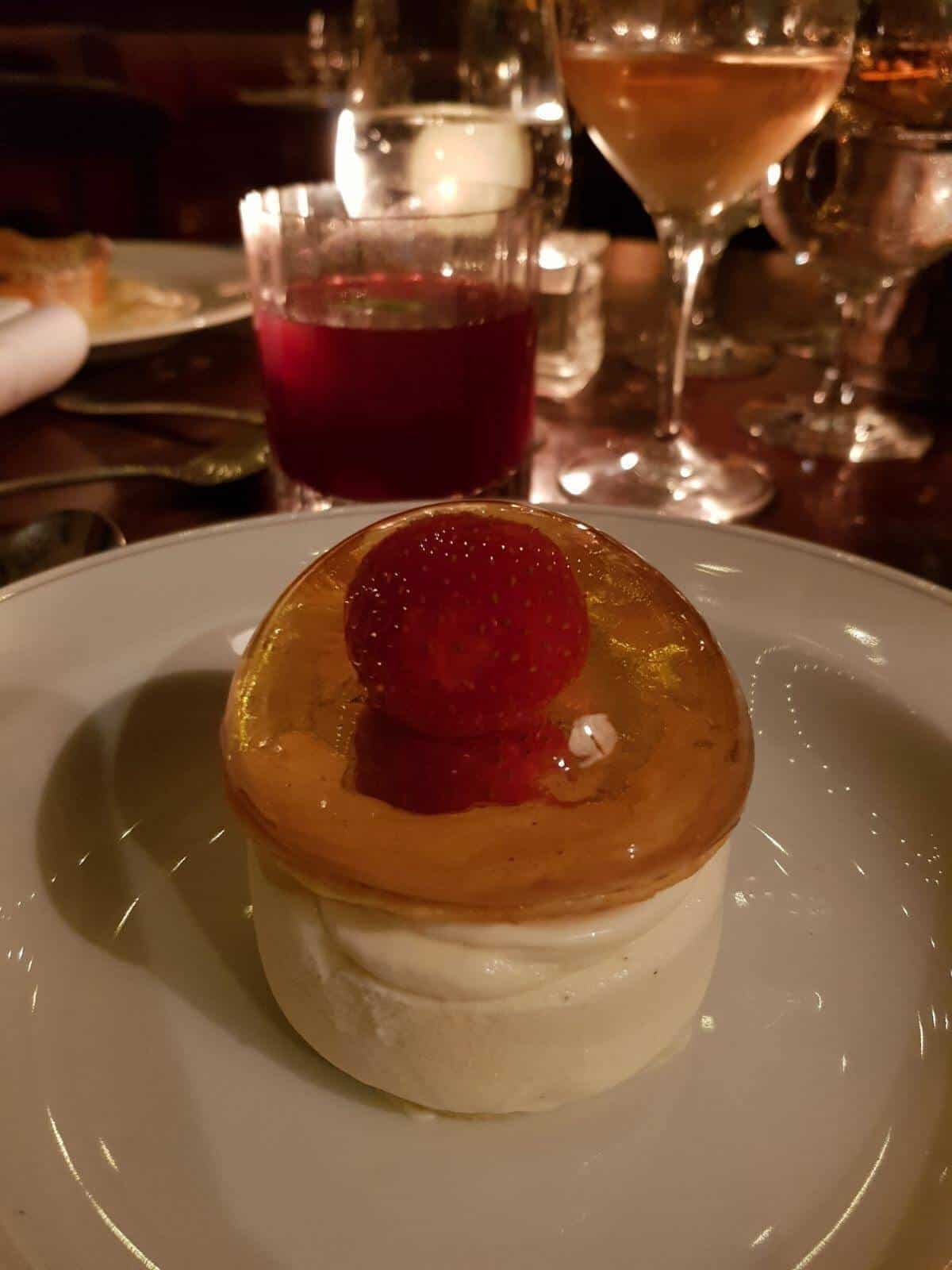 Turn-down treats
We loved soaking in the atmosphere of the hotel before heading back to our room. The turndown service was immaculate, with mini slippers and dressing gown left for our daughter and fresh water by the bed.  A later ring of the doorbell brought champagne and was such a lovely surprise. I can't tell you how welcome they made us feel, the attention was friendly and welcoming, rather than formal and awkward, and it just shows how committed to guest service they really are.
Breakfast time
The bed and pillows were divine. Such a gorgeous night's sleep! We dragged ourselves away from our suite for breakfast the next morning in the exquisitely designed Mirror Room. With mirrored ceiling and wall panels, striking black columns and plush chesterfield sofas, this is a fabulous room. The staff are exquisitely turned out, and the food is amazing. We enjoyed freshly baked madeleines to start with and then tucked into a heavenly breakfast. Healthy poached eggs and avocado for me, a full English breakfast for my husband, and plenty of fresh juice and tea. The whole feel of the place was calm, fresh and uplifting. A gorgeous fresh cut dahlia adorned the table and soft jazz music accompanied one of the most relaxing breakfasts ever!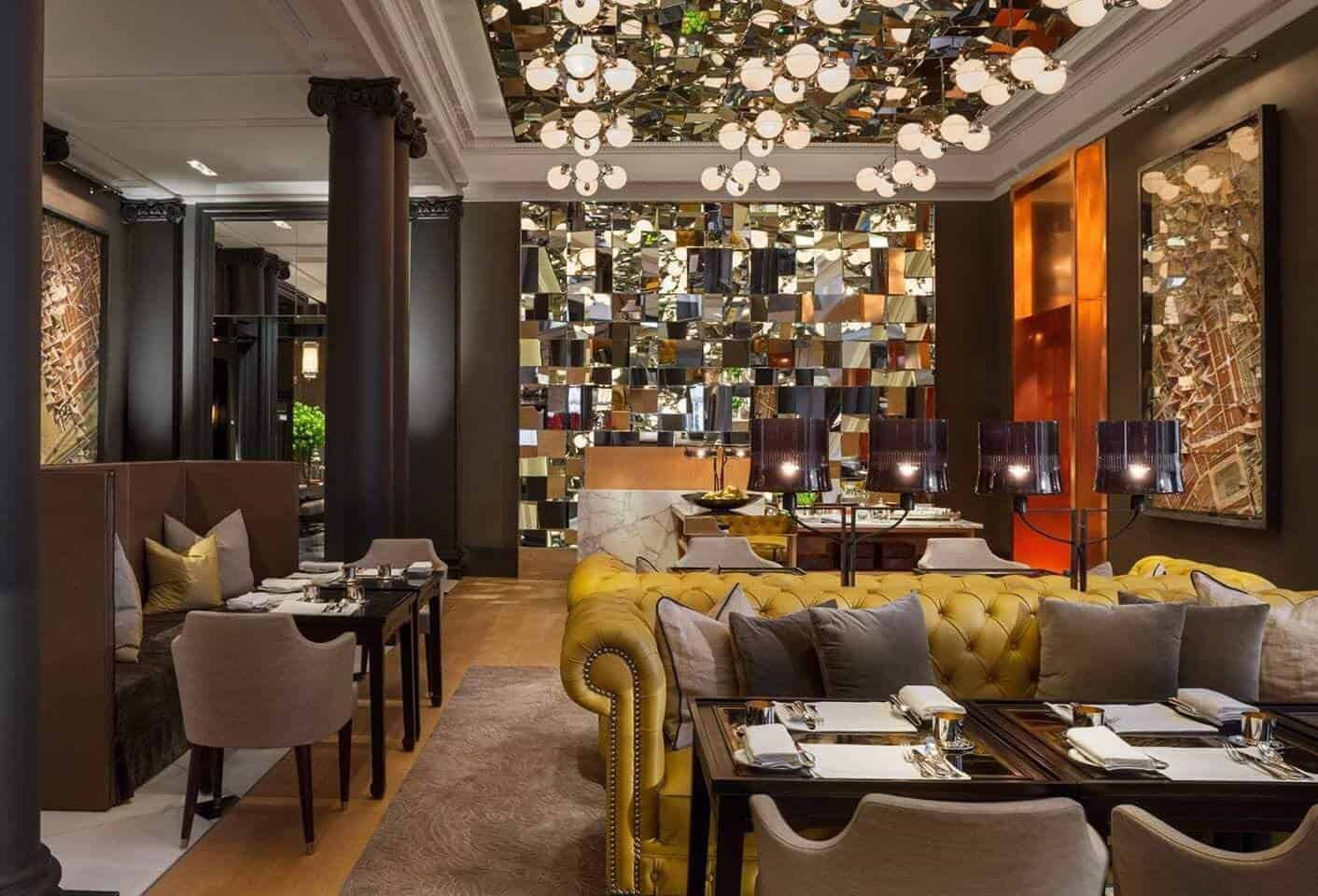 Taking a tour
A tour of the hotel followed, and we had to switch back into wedding mode! This would be a simply fabulous venue for a wedding. With sweeping marble staircases and grandeur all round, the amazing staff would just make the event so special.
They can cater for large celebrations as well as intimate gatherings. A really unique and wonderful feature is the Event Studio, which holds a showcase of the hotel's event accessories. You can go and experience what the cutlery will be like, what the flowers may look like, what the invitations could feel like, as well as a sample of table settings and decorations. It's a really wonderful place, and so helpful in making important decisions.
The Grand Ballroom can accommodate up to 555 guests and can be divided into three smaller spaces, each with their own entrance. The foyer leads to five smaller rooms which could be used for a smaller celebration. The rooms can be used individually or combined for up to 100 guests.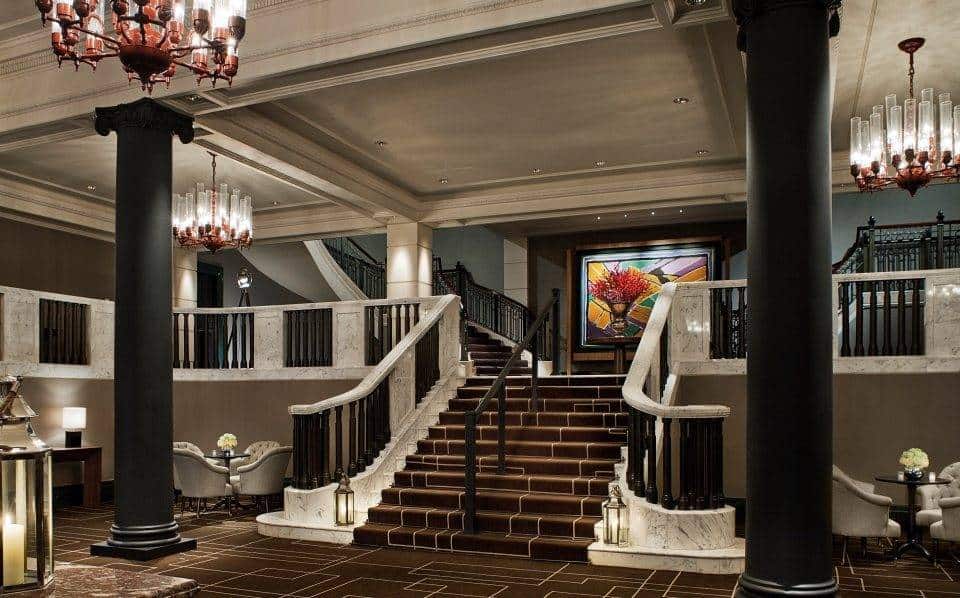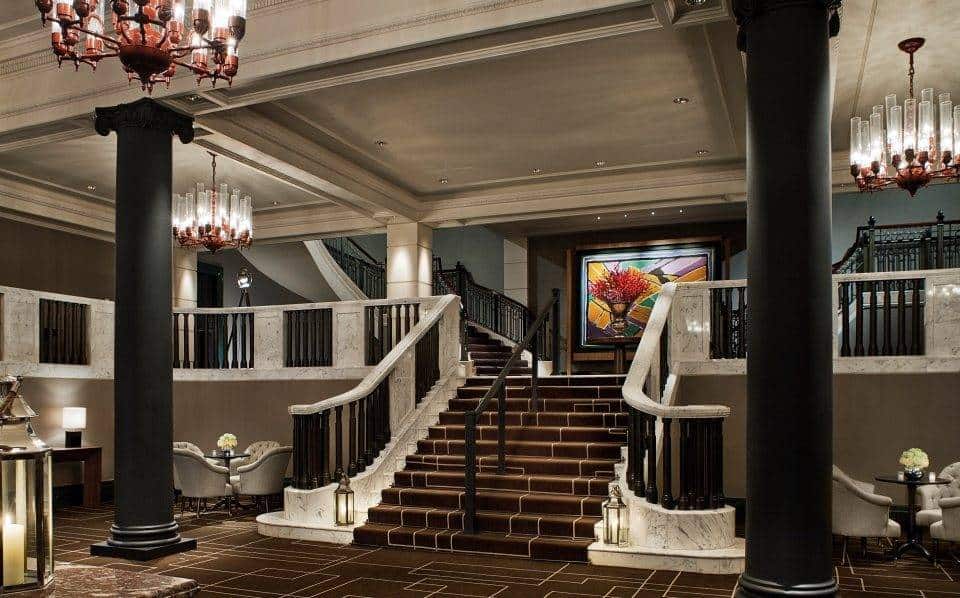 If you want a really small celebration, The Dining Room can accommodate up to 18 guests and offers a show kitchen, so your meal can be cooked in front of you. You can also hire the Mirror Room – and no decoration would be needed for this stunning space!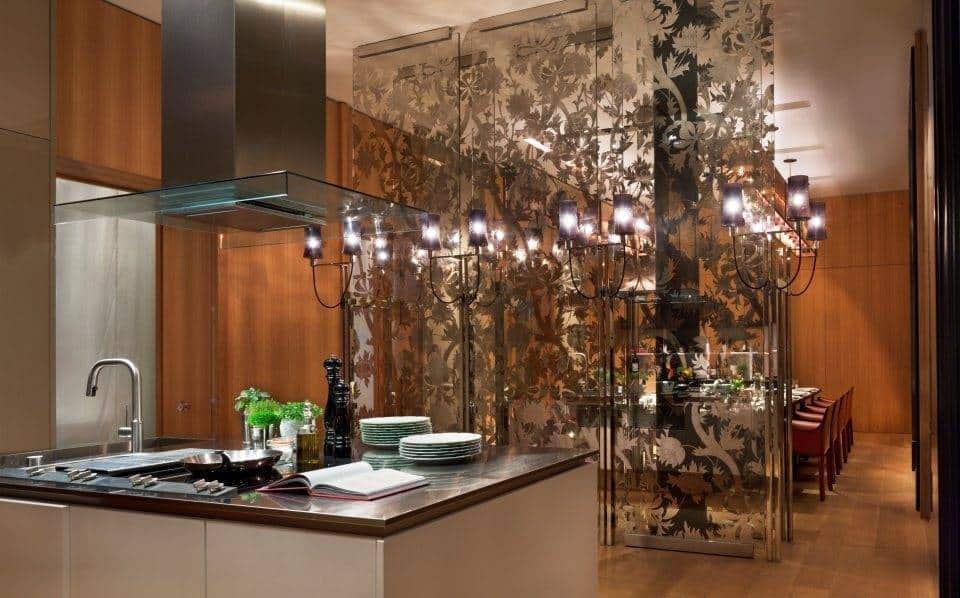 They only cater for one wedding at a time, so you will be looked after amazingly. They are also able to extend their music licence if required, and with the courtyard space below, the music won't disturb hotel guests, and celebrations can continue to 5 am, if desired!
The Spa
For pre-wedding pampering, the Sense Spa offers a range of treatments and facilities including a dry heat sauna, amethyst crystal steam room and beautiful relaxation lounge. They even have a couple's suite, which would be perfect for a mini-moon or pre-wedding getaway.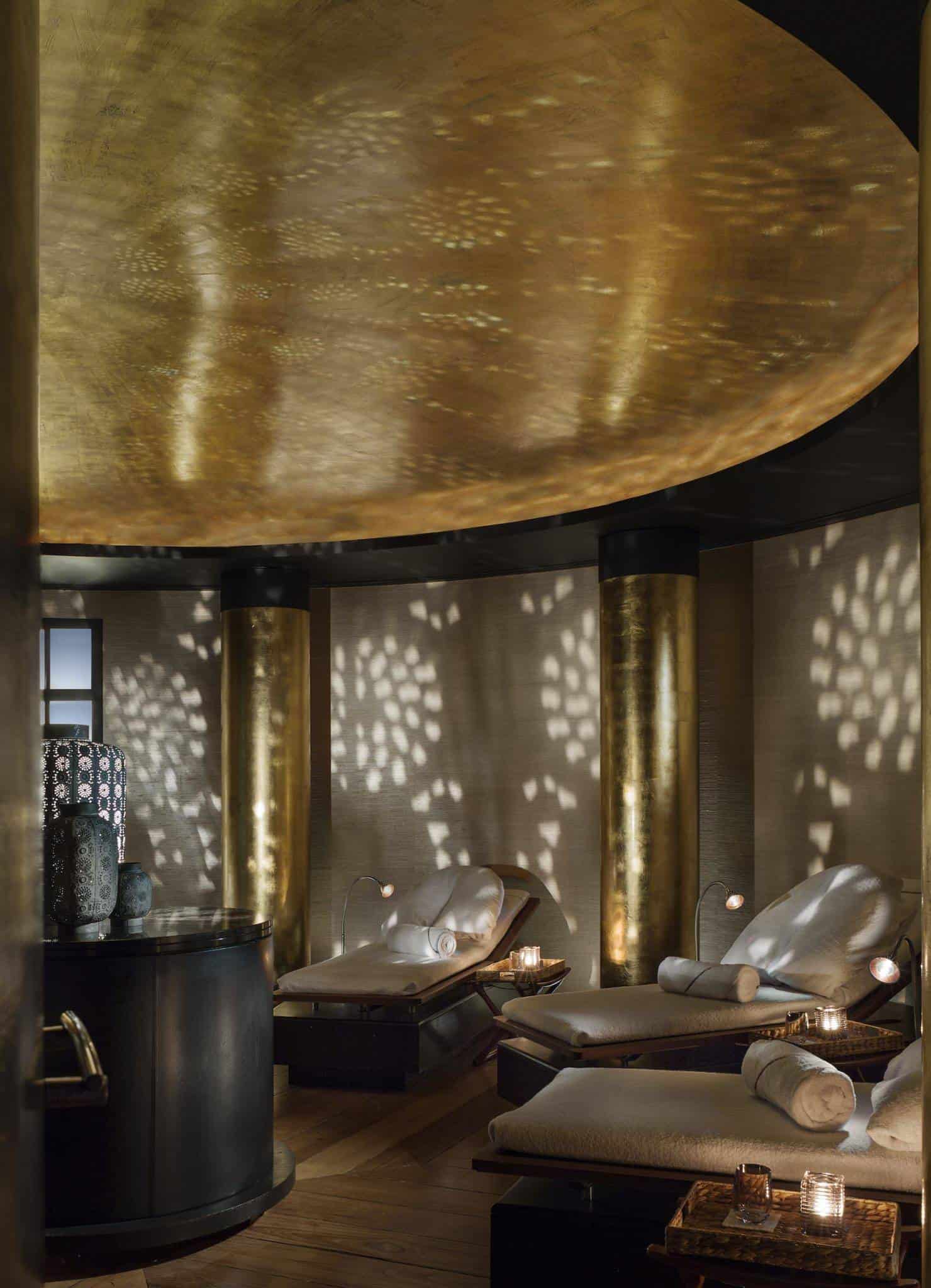 On our way out we met the hotel's resident dog, Pearl. She is just the cutest, friendliest character, and adds to the hotel's vision of being a home away from home. We really didn't want to leave, so they definitely succeeded in making us feel most welcome! I loved the little touches that gave the place such character. The attention to detail and the kindness of the staff made the hotel feel like a family retreat, set away from the bustling London streets. The final treat of finding bottles of water and snacks in the car for the journey home just topped the stay off perfectly. We loved our visit, and are so grateful to have been invited. It definitely gets the 5 Star Wedding Directory thumbs up!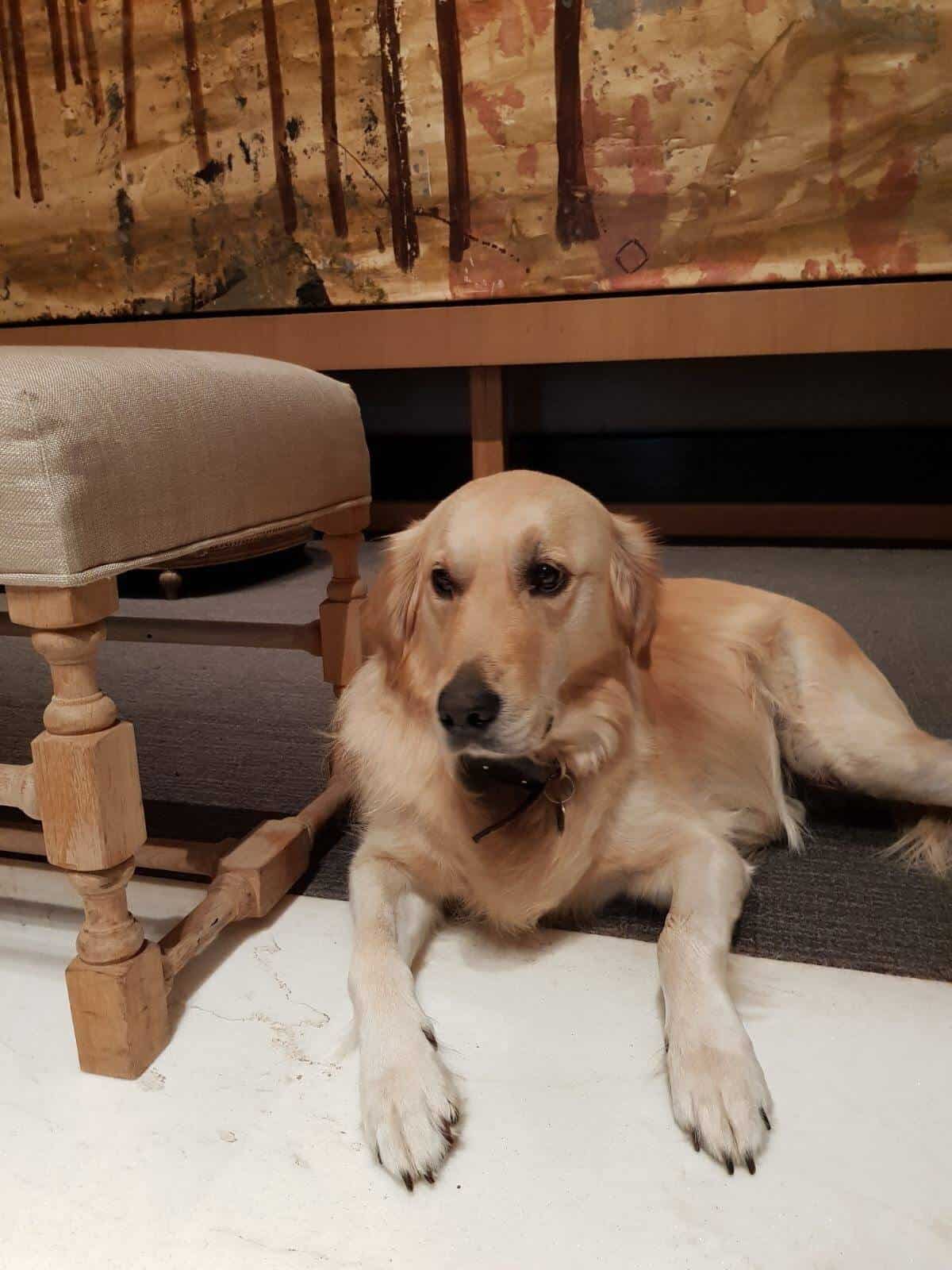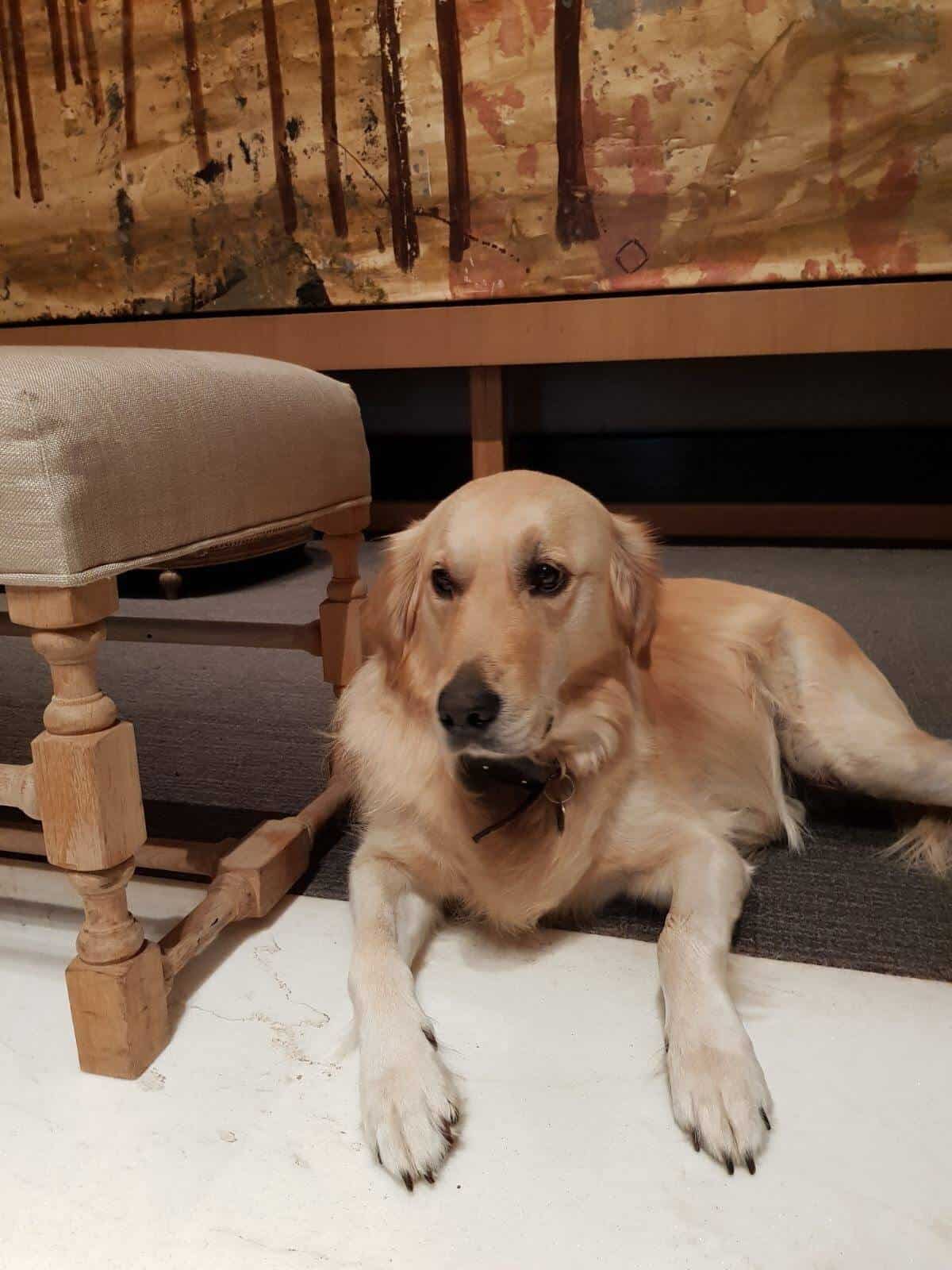 What are other people saying about Rosewood London…?
"This beautiful terrace tucked away in the glorious courtyard of the stunning Rosewood Hotel. A lovely place to chill with a wonderful cocktail, a fabulous glass of wine or indeed just a good old cuppa!! A really lovely treat…"
"The service and rooms were impeccable and I wish we were there a bit longer than one night."
"Right from the check-in till our check-out, everything at the hotel was fantastic."
"This was a beautifully appointed hotel with spacious rooms and an impressive lobby and comfortable public spaces. We also loved the golden retriever who just sits in the lobby."
Trip Advisor
252 High Holborn, London, WC1V 7EN, United Kingdom
Tel: +44 20 7781 8888
Email: [email protected]