Towering above Knightsbridge, the red brick Mandarin Oriental Hyde Park, London is an iconic building. With flags gently waving outside and dapper doormen waiting to welcome us, we couldn't wait to step into the world of the Mandarin Oriental.
Inspired by the natural beauty of Hyde Park, the Mandarin Oriental's décor has been reimagined after a fire in 2018. With cool, beautiful floor to ceiling marble and an enormous floral display of peonies that fragranced the lobby, our first impression was just amazing. The combination of the smartly dressed staff in their red uniforms and the modern sculpture alongside the traditional ceilings and fan logo adorning everything just created such a lovely atmosphere, and we checked in before making our way down to the spa as our room wasn't quite ready.
The spa
Hidden away downstairs are 13 treatment rooms, steam room, pool and fitness centre. The spa reception is gold – tranquil and quiet with soft lighting and sculptures. This would be perfect for a calm hen weekend, with plenty of treatments and time to just relax. They also provide a social detox with tea, colouring and calm, to transport you to another place and just be. This would also be ideal for a pre-wedding treatment, once all the planning's done, it would be wonderful to escape here and take a breath before the big day.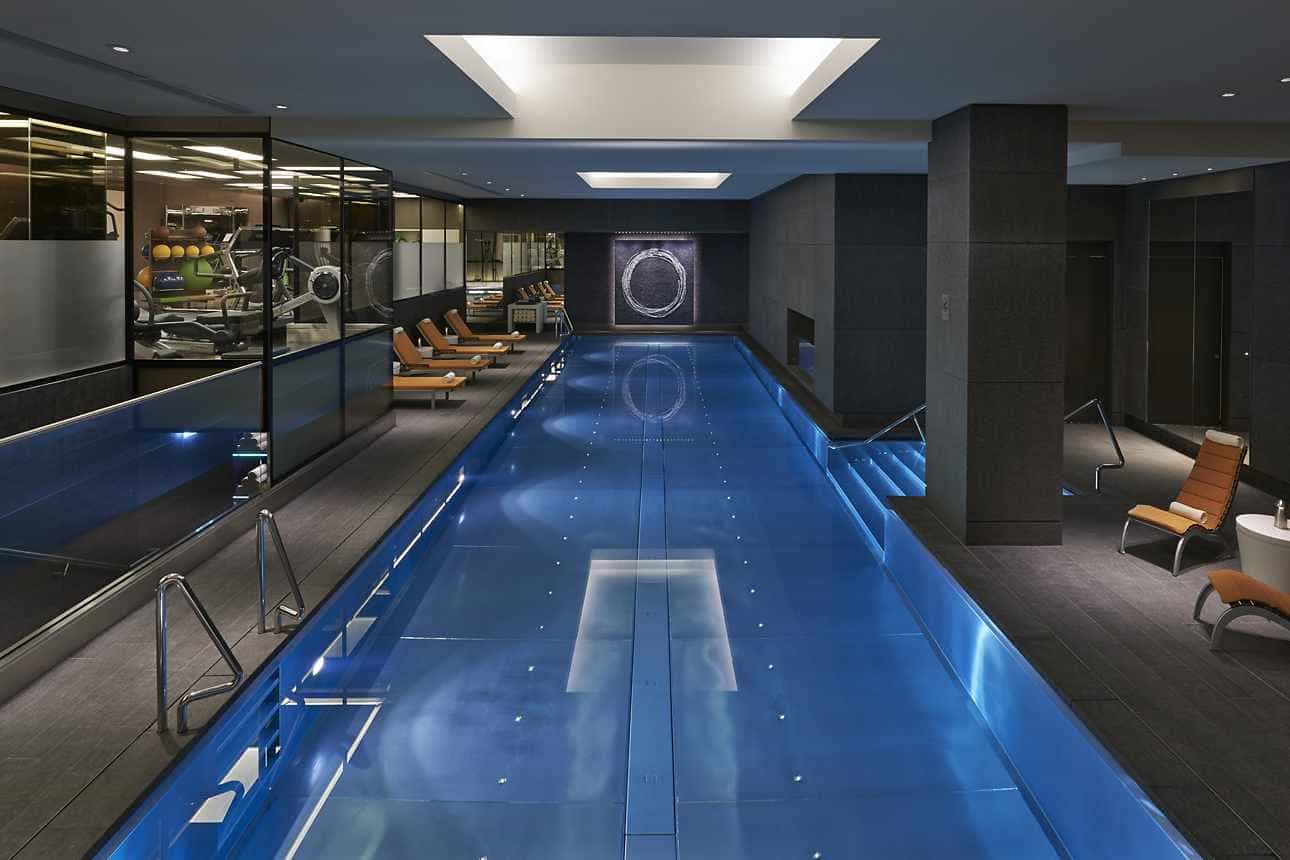 Our suite
Once our room was ready we travelled up to the sixth floor, and what a treat lay before us. I think all our jaws dropped as we entered the suite. With a golden acorn light fitting hanging from the ceiling and beautiful velvet sofas, the vibe is all about luxurious living. A marble table held a pink orchid and silk curtain framed windows led your gaze over to Hyde Park. Champagne and macarons greeted us as a welcome gift, and the surprises kept coming as a knock on the door held a fresh fruit treat, and homemade truffles were discovered in a basket. This would be such an exciting place for a bride to get ready for her wedding. There was so much space in the suite, it would be such a relaxing morning.
The bathroom was incredible, marble and shining, with a half wetroom/half bathroom as well as his and hers basins and gorgeous Miller Harris toiletries.
It's all about the extras here, with a Paddington Bear for our daughter to take home as well as hair straighteners and stationery – we thoroughly enjoyed our room until dinner at 7 pm.
Dinner at the Mandarin Oriental, London
The Mandarin Oriental, London has three restaurants and two Michelin stars, and we dined in the French style bistro, Bar Boulud. It's such a nice place, and perfect for a dinner in Knightsbridge if you're exhausted after hitting the shops! After a lovely cocktail, we took recommendations for the food, enjoying a luxurious lobster roll, gorgeous crispy pork belly and deep-fried courgette flowers stuffed with goats cheese. After delicious sea bass and steak, we enjoyed a sumptuous mille-feuille with hot caramel sauce and sorbet between us. It was all exquisite – service, food and wine!
After dinner we enjoyed exploring the hotel by night, taking our time to learn more about the history of the hotel and some of its interesting facts. The Queen herself used to take ballroom lessons here, and there is even a royal entrance, preserved for royal use. You can request permission to use it for special occasions, and presidents and Imperial families have been known to use it.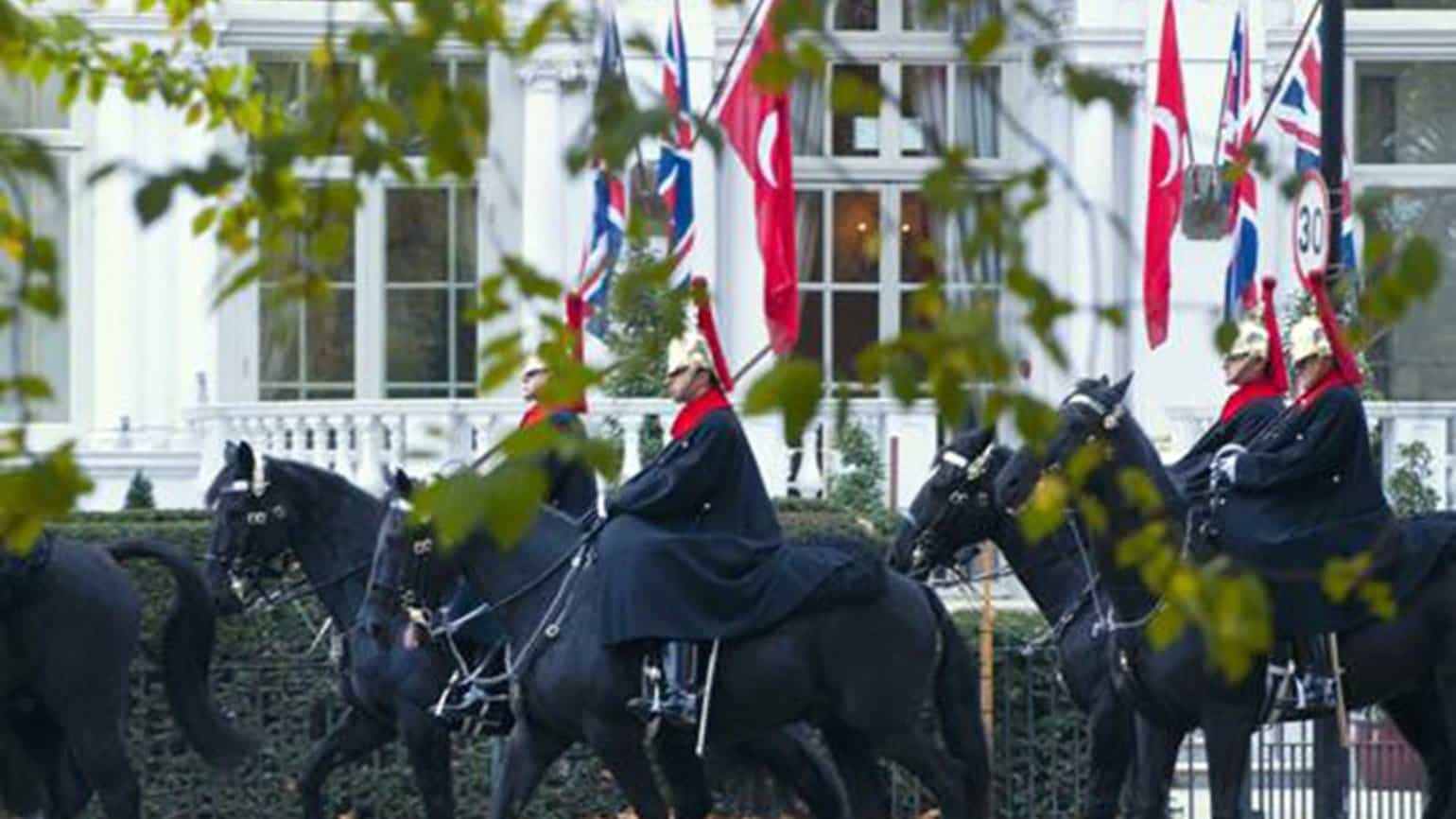 The hotel has two facades, with two very different views. On one side the hustle and bustle of Knightsbridge, with Harvey Nichols and Harrods on the doorstep, and on the other, the peace and calm of Hyde Park in all its green and lush glory.
Weddings at the Mandarin Oriental, London
The ballroom is beautiful with a white and gold theme, overlooking Hyde Park. Able to host a lavish wedding or a smaller occasion, they are on hand to make sure your celebration is perfect, just as you dreamed it. You can choose to hold both the ceremony and reception here, or just the reception, and they can advise on every aspect of your day.
Turn down
Turn down was beautiful, with stationery on the bed with the lovely fan motif, hand cream left out and freshwater, as well as a sweet mat on the floor,  wishing us a 'good morning' ready for the moment our toes hit the carpet the next day. A jewellery box next to the bed awaited the important task of holding our treasures all night and we just loved the attention to detail throughout the suite.
We slept so soundly on the most comfortable bed, the pillows were soft and the night was just perfect. The next morning I spent a moment just sitting at the desk, gazing out to Hyde Park before breakfast at Dinner by Heston Blumenthal, confusingly!
Breakfast at Dinner
Seated right opposite the park and overlooking the road, we enjoyed a leisurely breakfast and even saw Theresa May cruise past in a car. There was such a wide selection of food – Arabic, Chinese, Lebanese and, of course, a full English. We enjoyed smoked salmon and eggs on brioche, which was divine, before heading off for a full tour of the hotel. The tour was fascinating, and we were lucky enough to see the beautiful renovations that have been carried out during the closure, due to a fire. They opened again in April this year, so everything is still fresh and new!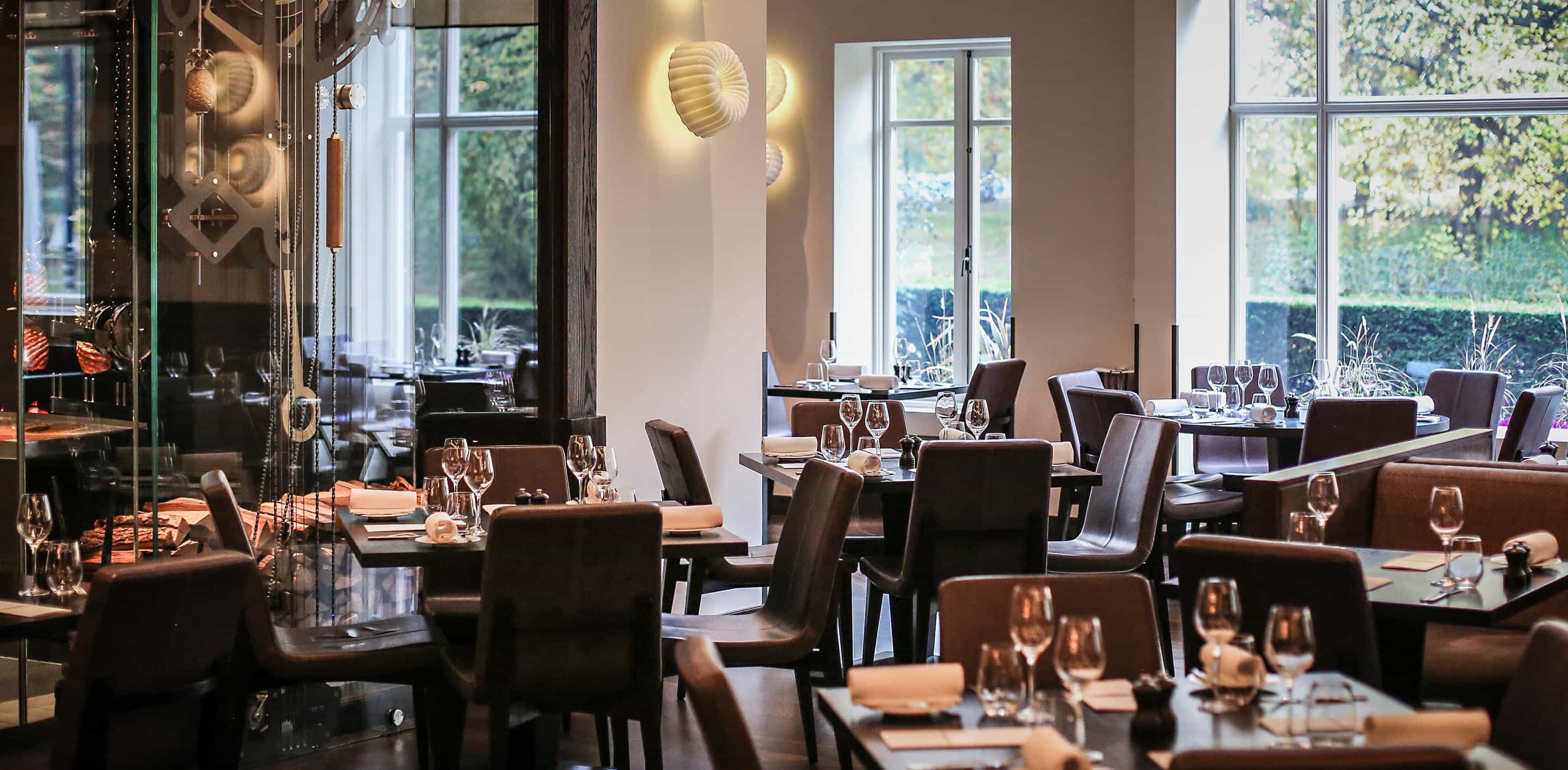 And all too soon our stay was over! The Mandarin Oriental London is a great central hotel in the city that often doesn't even feel like you're in the city at all, with neighbouring Hyde Park bringing the natural and relaxing vibes. Their attention to detail is exquisite and the service is outstanding, we couldn't have had a more enjoyable stay.
66 KNIGHTSBRIDGE
,
SW1X 7LA
LONDON
,
UNITED KINGDOM
We were gifted this stay in return for a review – but our views are our own!